When the Louvre Abu Dhabi opened its doors in 2017, the art and civilization museum was meant to bring stories of cultural connections to people from around the world however, due to the lockdown, what may have seemed impossible, isn't. The Louvre Abu Dhabi is still ensuring that the museum, its artworks and exhibitions, are all accessible for those eager creatives across the globe.
The Louvre Abu Dhabi have already had a strong digital presence but now, they've expanded its virtual offering to invite users to truly immerse themselves in an experience like no other. The new digital offerings include 'Exploration and Discovery', 'Make and Play' and 'Learning Resources' — available in English, Arabic and French.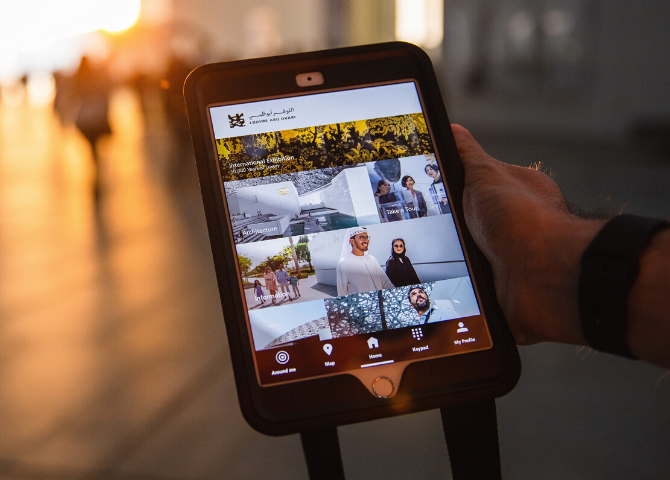 Exploration and Discovery
This part of Louvre Abu Dhabi's expanded digital offering will give you an insight into the museum's collections and exhibitions. Currently on display, you'll be able to take a 360 Virtual Tour of Furusiyya: The Art of Chivalry Between East and West, which explores the "ancient roots of chivalry and how distinct practices of combat and knightly values led to a specific culture in the Islamic East and the largely Christian West".
Make and Play
If you're living in lockdown with a family, coming up with new things to do every day can be quite a challenge. Thankfully, 'Make and Play' offers a series of short educational videos that will certainly please the whole family. You'll be able to create art inspired by the collections using simple materials. This option is also a great learning resource for those with students.
Learning Resources
Further to the aforementioned, the Louvre Abu Dhabi continues to enhance its visitors through engaging questions and interactive activities. The learning resources invite people of all ages to learn actively and make strong connections with the collections and the exhibitions. You'll be able to download multiple resources including Educator's Flashcards, Self-led Guides, Explore and Discover activities, Educator Resources Portfolio activities sheets, Educator Resources Portfolio Maps and plenty more.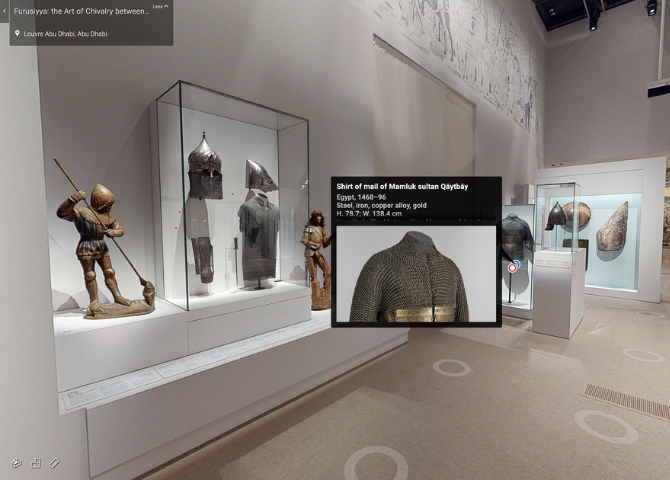 "While Louvre Abu Dhabi is temporarily closed, our mission of sharing stories of cultural connections continues," said Manuel Rabaté, Director of Louvre Abu Dhabi. "Turning to art in difficult times can be truly inspiring and rewarding. Louvre Abu Dhabi has been developing and adding to its digital offerings, providing further access to rich content and enhancing the experience for our audiences from the comfort of their own homes. New digital features include a virtual 360-tour of our most recent exhibition, as well as online resources and activities that bring our collection to life. We will continue to tell the stories of our museum, with the hope that they offer solace, peace and inspiration," he added.
All digital content is available through Louvre Abu Dhabi's website louvreabudhabi.ae and social media accounts: Facebook (Louvre Abu Dhabi), Twitter (@LouvreAbuDhabi) and Instagram (@LouvreAbuDhabi).
Now, make sure you check out Emirates Literature Festival's digital platform.