Last year, Dubai welcomed a new era of digital art that you just needed to see. ToDa, the Theatre of Digital Art was unlike any art exhibition in the city and following the success of its debut showcase, ToDa is set to welcome another three-month-long exhibition featuring some of the unique and immersive experiences about the life and works of Vincent Van Gogh.
Considered to be one of the most famous and influential figures in the history of Western art, 'Being Van Gogh' is a breath-taking digital art show that combines the master's artworks with first-class technology complemented by stunning music, visual effects and surround sound.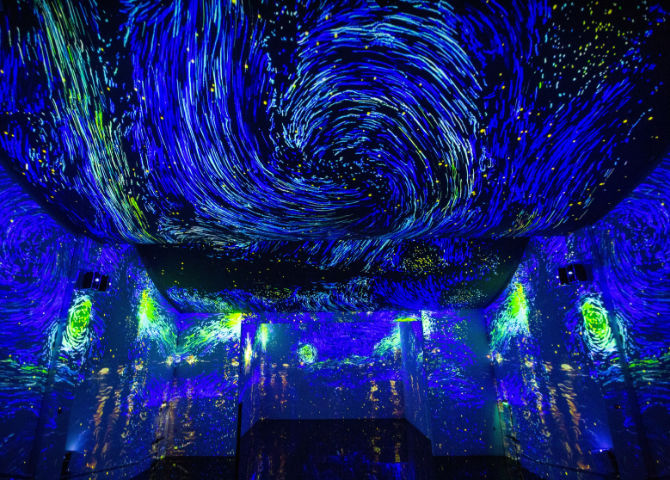 Get ready to be transported in a series of captivating experiences through digital art as it highlights the hopes, ideas and artistic inventions of the brilliant artist.

Some of his most recognizable works will be on display. Expect to see The Sunflowers (1888), Café Terrace At Night (1888), The Bedroom (1889), Starry Night Over Rhone (1889) and several others. This was the time when Van Gogh acquired his unique style.
There will be more than 300 images of Van Gogh's paintings, sketches and documentary photos are used in the 45-minute immersive show. Don't miss this great experience at Souk Madinat Jumeirah Dubai.

For more information, please visit toda.ae.