According to the Associated Press, on Thursday morning (January 30), an art gallery in Stockholm was robbed of between 10 and 12 sculptures made by the legendary Spanish surrealist artist Salvador Dalí.
Police said "at least two thieves" broke into the Couleur gallery, in the Swedish capital's upmarket Östermalm district, by smashing the gallery's glass doors and made off with the bronze sculptures and etchings before police arrived on the scene.
Each of the sculptures by Dalí is worth about Dhs77,000 to Dhs200,000 and measures up to 50 centimetres tall. Among the artworks, which had been on display in the Couleur gallery for approximately 10 days before being stolen, were two of the famous surrealist's melting clocks.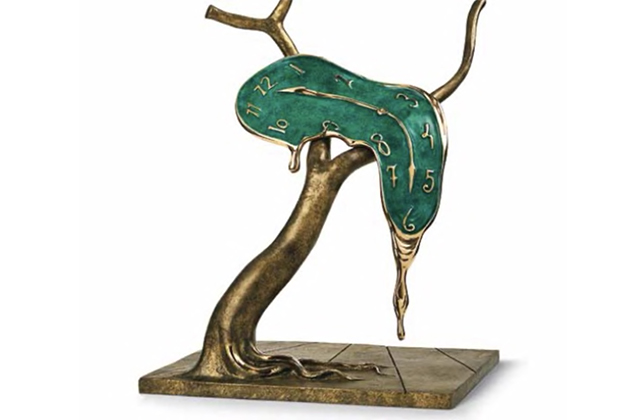 Considered one of the most famous as well as valuable artists in the world, Dalí's work has been the target of theft in the past. Back in 2019, a man walked out of a San Francisco art gallery with a Dhs73,000 Salvador Dali etching entitled Burning Giraffe tucked under his arm.