When it comes to Hermès, its silks tend to be the first thing that comes to mind. Originally created in 1937, the Hermès silk scarves are objects of style that assert a signature look in a single gesture and now, they're the subject of the upcoming Hermès Kite Festival which is set to majestically colour the skies in Dubai.
From February 10 – 12, the Hermès Kite Festival will see "Plumets et Panaches," "Robe légère," and "Sur mon nuage" scarves – which have been made from technical fabric so as to transform into kites and fly their designs – sail through the air. It'll be a sight for the eyes.
There will also be perches from which to admire the spectacle, as well as a plethora of different workshops you can take part in.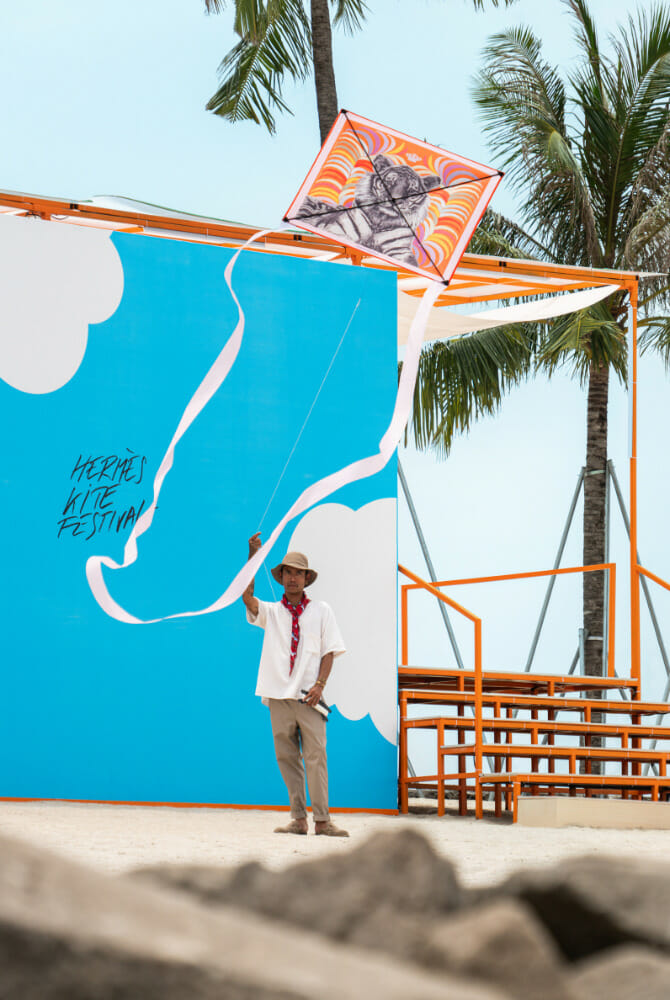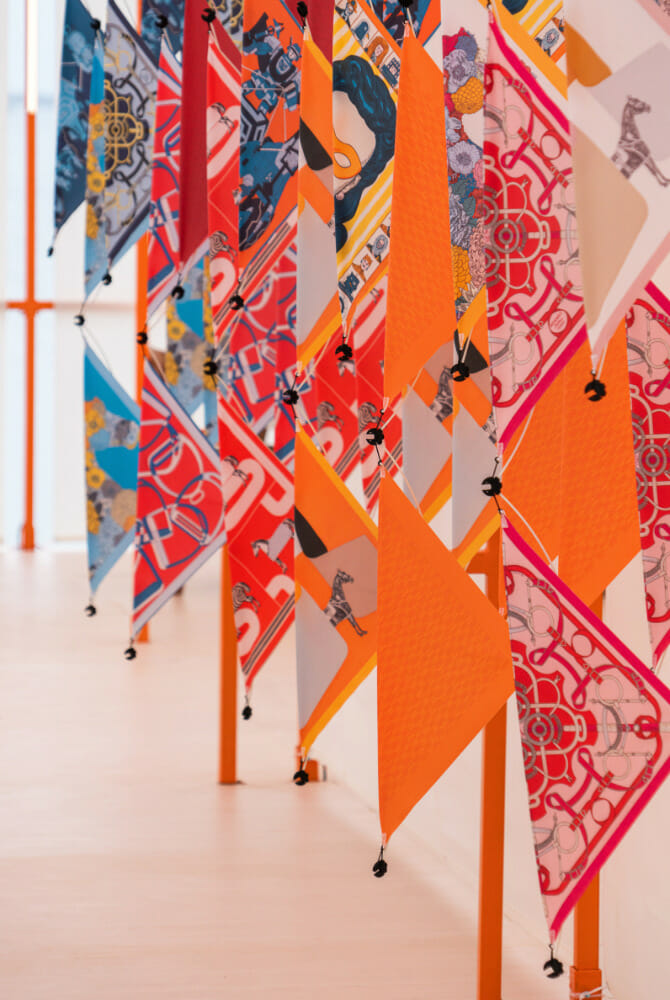 A time to witness lightness play with gravity, the open-air beach will be home to a kite workshop, where you can learn how to make a kite from a technical fabric which is printed with scarf designs, to create colourful shapes that dart into the great wide open.
There'll also be a flying school and kite contest you can take part in where you can launch them into the sky for madcap races, and witness the dazzling sight of aerial choreographies by professional kite flyers.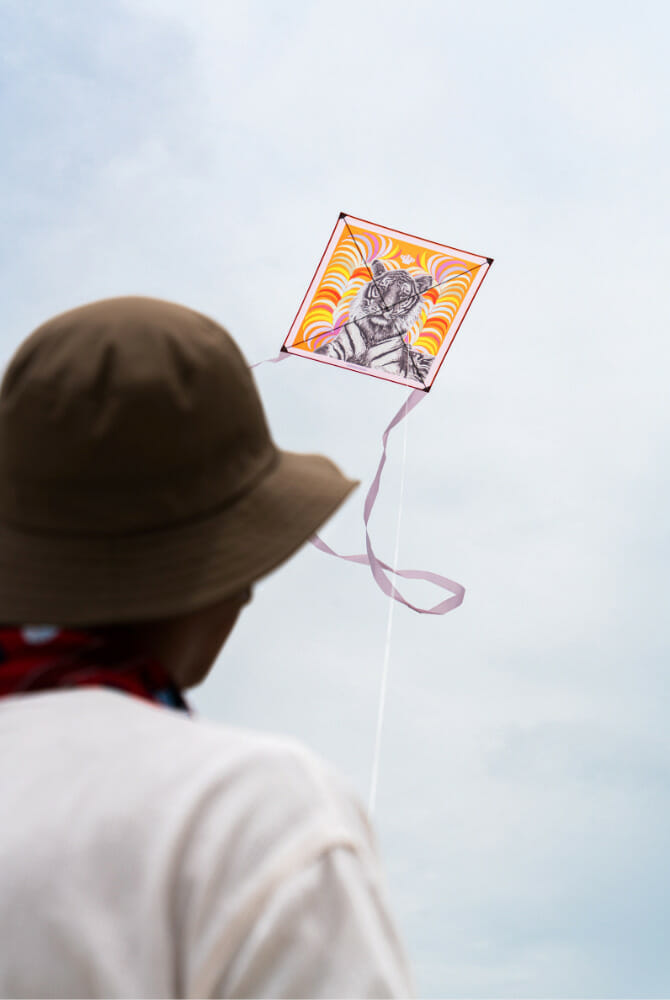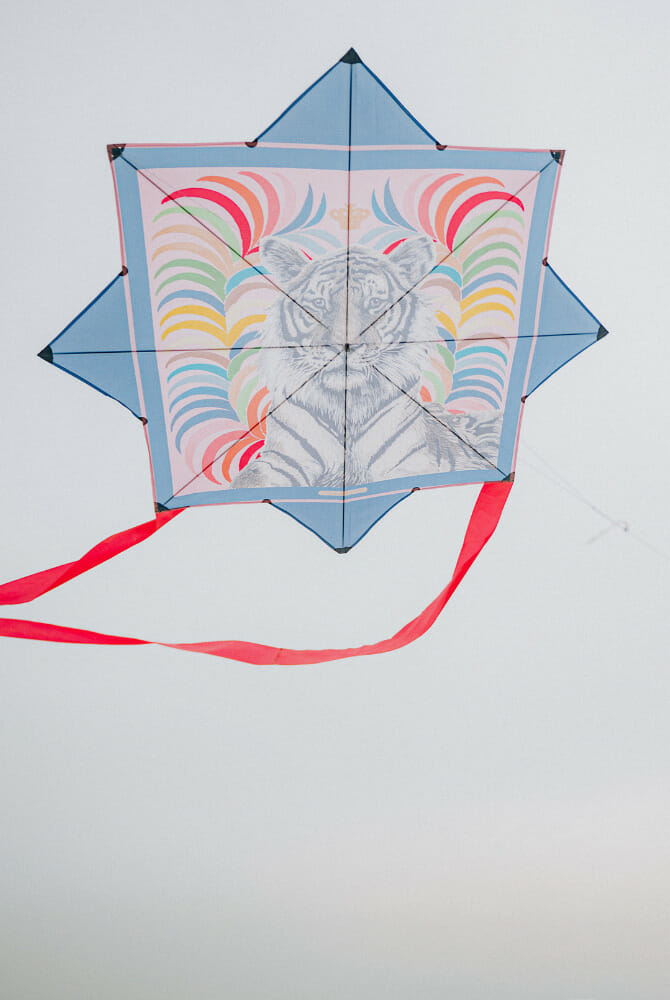 The first ever Hermès Kite Festival first took place in Indonesia in October 2022 and now that it'll open its doors in Dubai this February, the Hermès Kite Festival will continue its flight around the world, alighting in Argentina, China and Korea. So, make sure you won't miss it.
The Hermès Kite Festival will run from February 10 – 12 at Sunset Beach View, Jumeirah 3 in Dubai, and is open with free entry from 12pm – 8pm everyday. Book your visit on Hermes.com.
ALSO READ: FROM DIOR TO HERMÈS, THESE ARE THE BEST FALL/WINTER '23 SHOWS FROM PARIS MEN'S FASHION WEEK.