For the first time in the 4,500-year-long history of the iconic Giza pyramids and the surrounding Giza Plateau, the historic landmark serves as the backdrop for an international art exhibition. Its recognisable structures, spiritual significance and resistance against time is what makes this exhibition even more spectacular and worth visiting.
Held under the auspices of the Egyptian Ministry of Antiquities and Tourism, the Egyptian Ministry of Foreign Affairs, and the patronage of UNESCO, this marks Art D'Égypte's 4th annual exhibition. Titled Forever Is Now, the showcase is a merge of ancient heritage and contemporary art with international and local artists participating.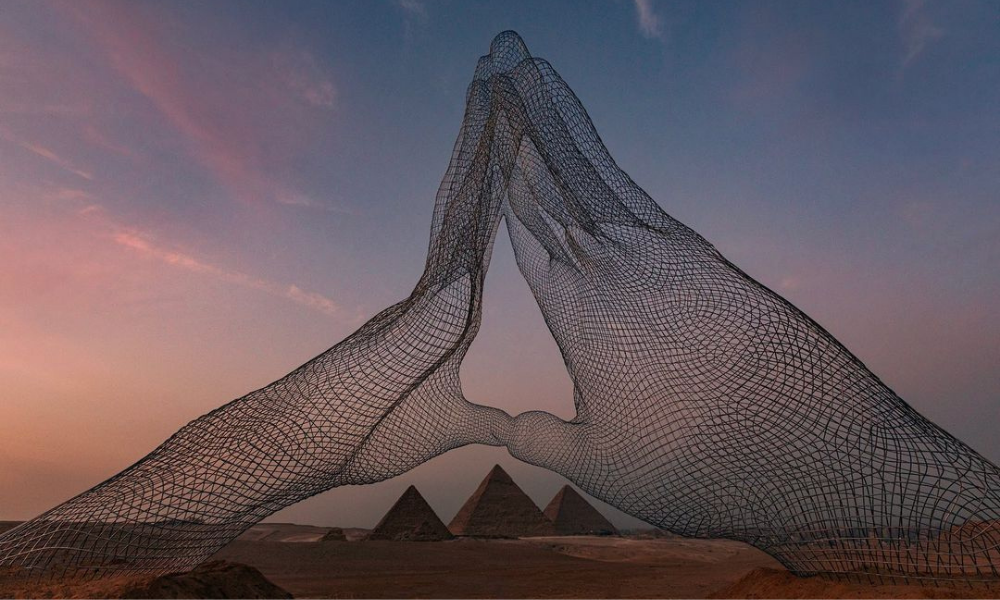 You've probably come across some of the works on social media (because how could you not? Even Pharrell took a trip to the UNESCO world heritage site to visit the exhibition). Several unique structures and installations surround the Giza pyramids with some of the participating international and regional artists including Russian artist Alexander Ponomarev; American artist Gisela Colón; Brazilian artist João Trevisan; French Artist JR; Italian artist Lorenzo Quinn; Egyptian artist Moataz Nasr; Egyptian born, Los Angeles- based artist Sherin Guirguis; British artists Shuster + Moseley; British artist Stephen Cox RA; and Saudi Arabian artist HRH Prince Sultan Bin Fahad.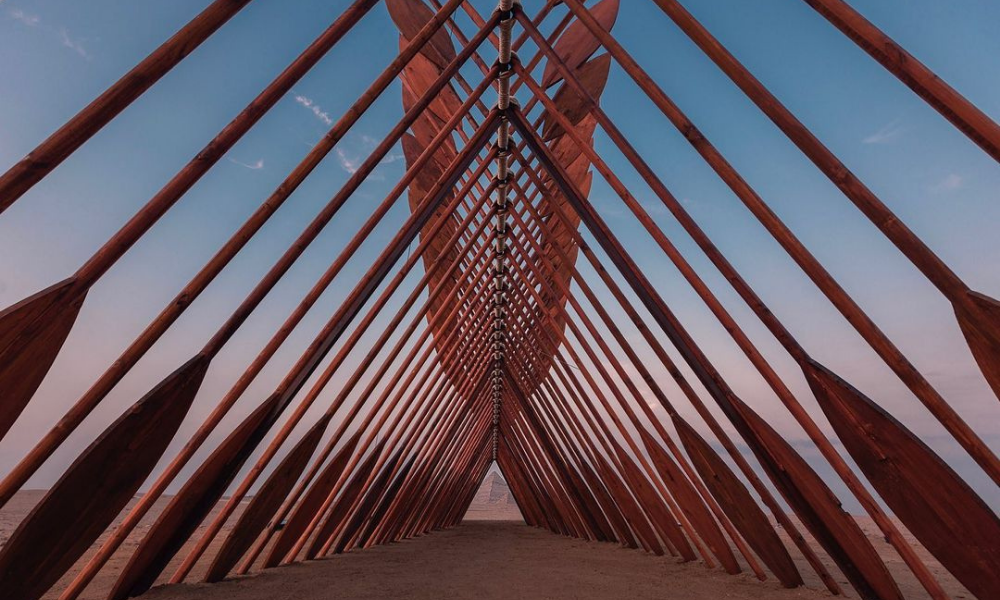 "The Pyramids have a long, illustrious history of extraordinary kind that has fascinated and inspired artists from all over the world," said Nadine Abdel Ghaffar, Founder of Art D'Égypte, "I'm thrilled to share what will be an unforgettable encounter with the union of art, history, and heritage."

Discover the rest of the stunning art installations below…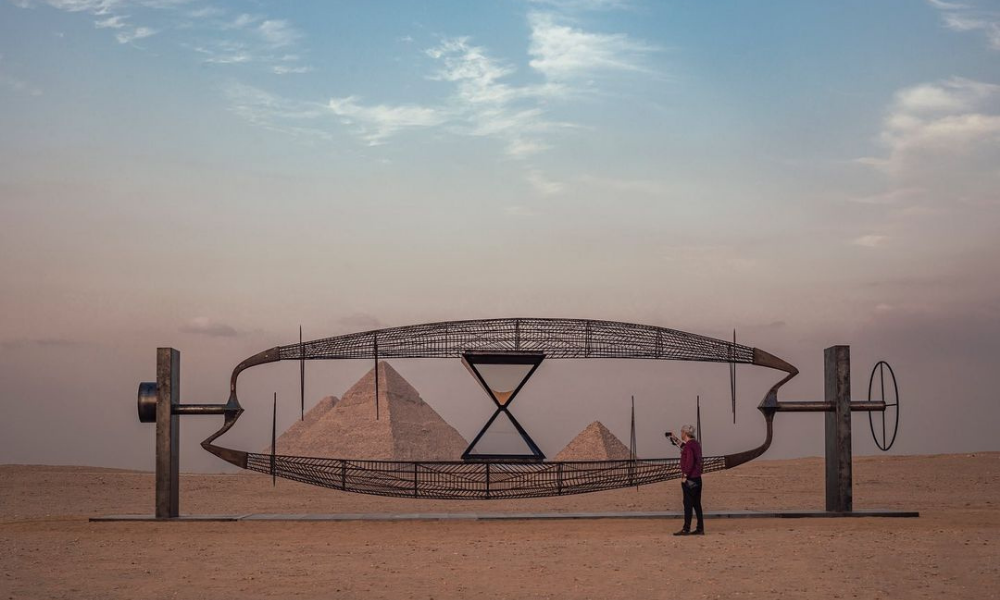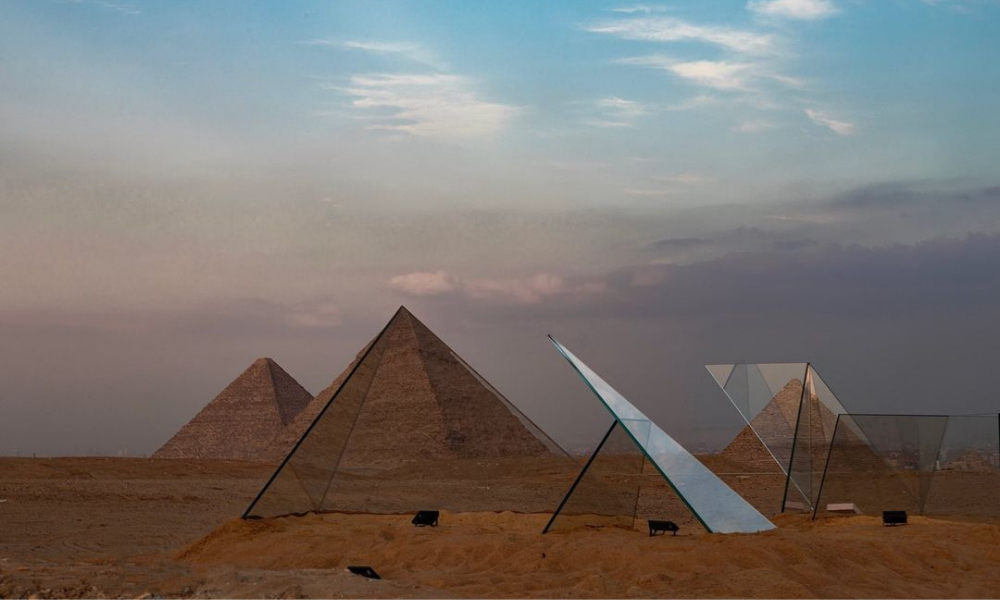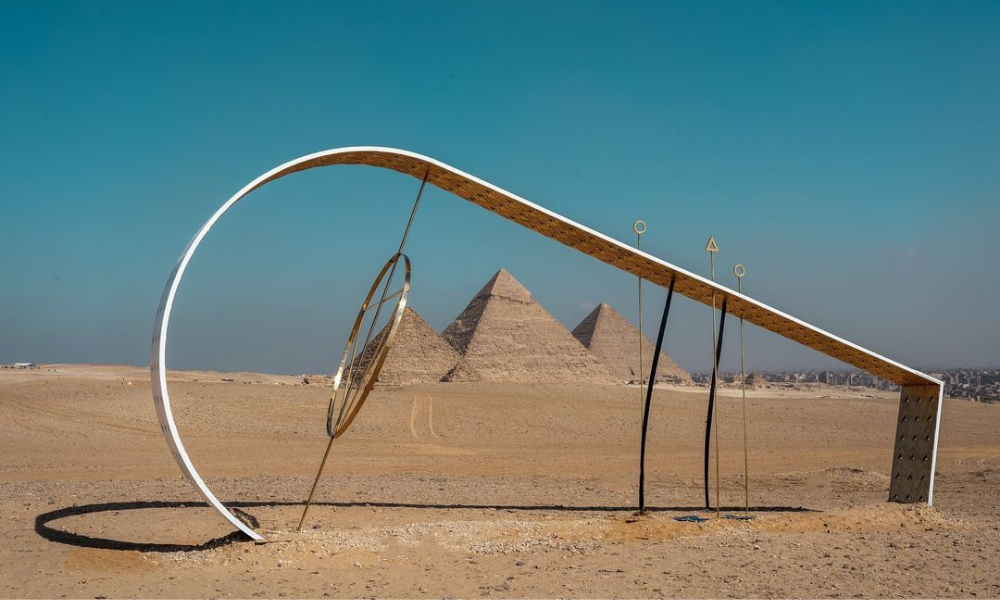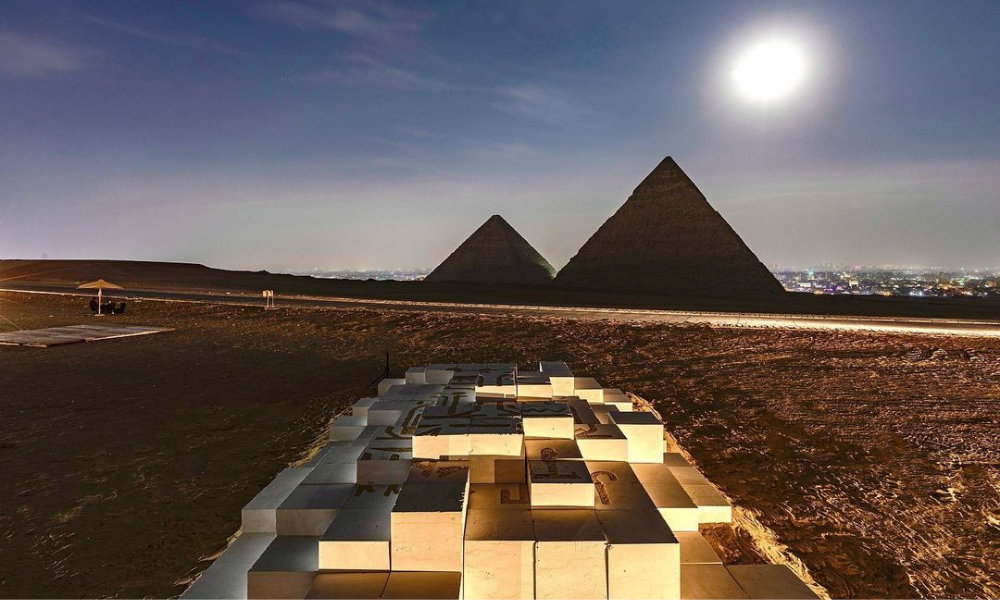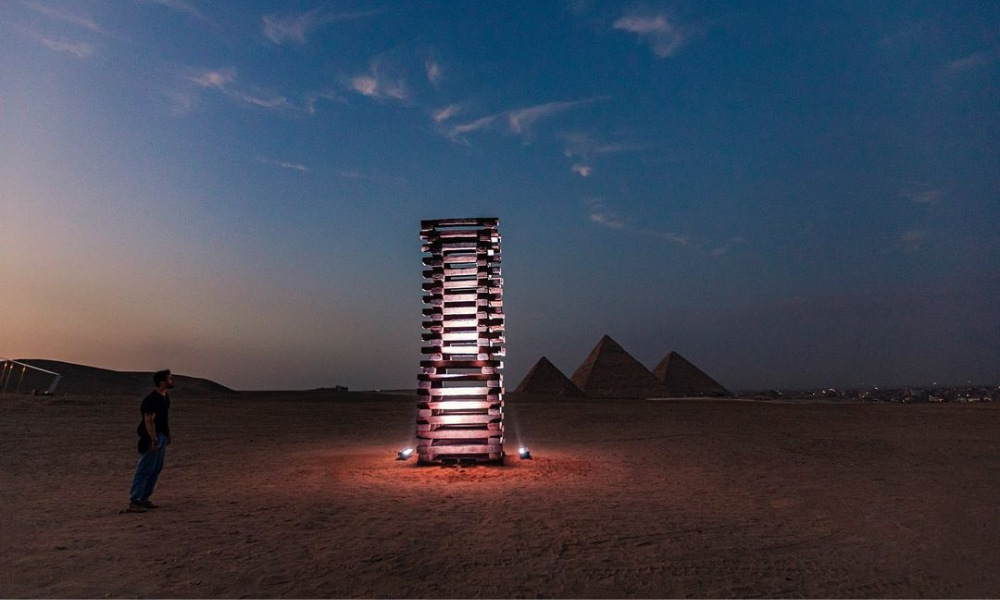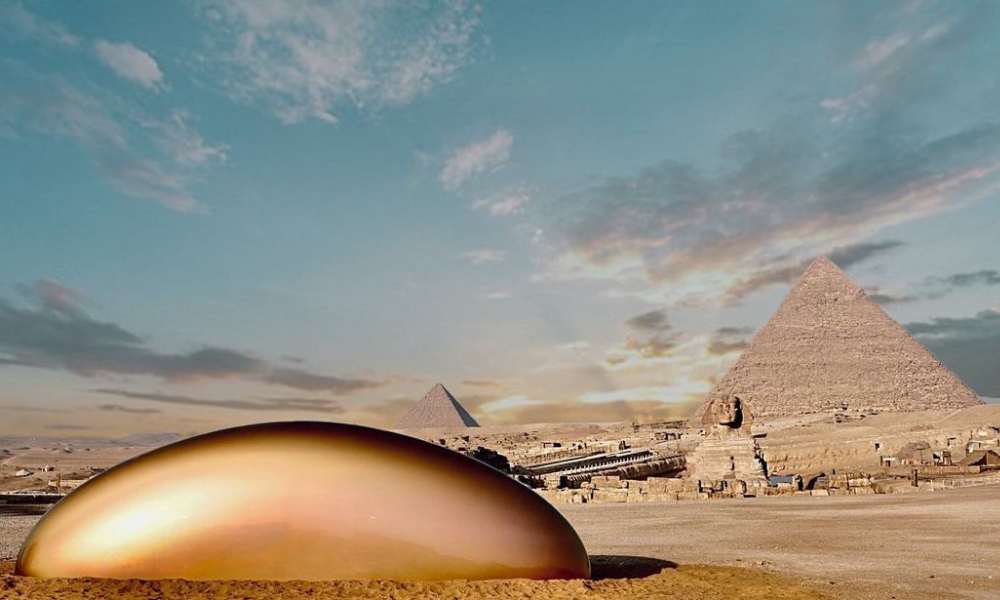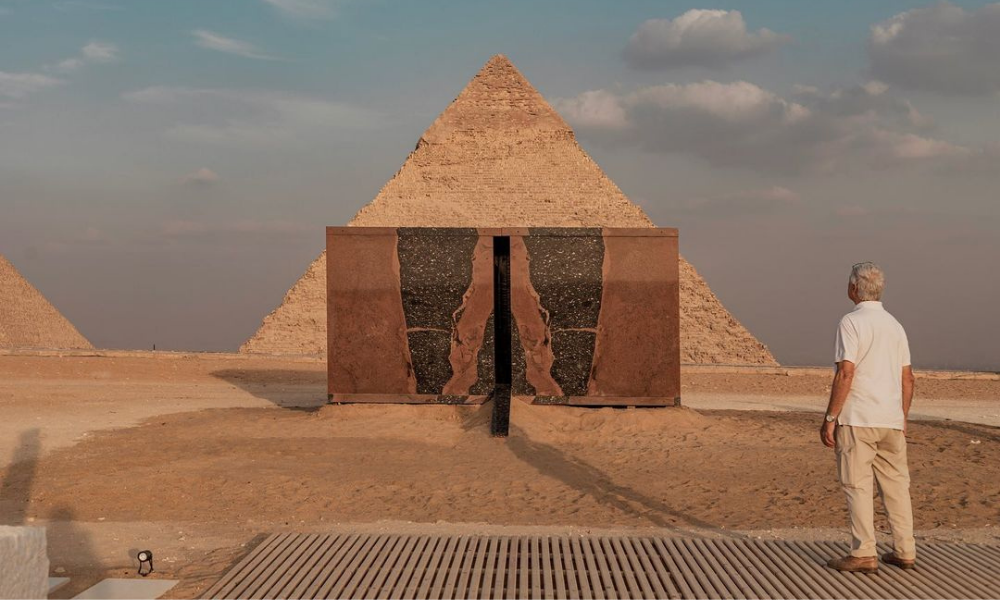 'Forever Is Now' is open to the public until November 7, 2021, at the Great Pyramids of Giza. For timings, the exhibition will be accessible during the regular working hours of the Pyramids (9:00 am to 4:00 pm).