Potion Kitchen emerges as a champion of regional beauty, fueled by a noble mission to democratize the realm of clean beauty in the MENA market. With a strong dedication to inclusivity, the brand strives to break down barriers and make the transformative power of clean home and skincare accessible to all. Witnessing the magic unfold, Potion Kitchen invites everyone to embark on an affordable luxury journey, where uncompromising quality intertwines with budget-friendly indulgence.
Embracing the unique needs and desires of MENA consumers, Potion Kitchen artfully formulates its products with Mediterranean ingredients and ensures a harmonious alignment with the specific requirements of the region's diverse population.
Deeper behind their products, Potion Kitchen transcends conventional beauty paradigms, addressing the causes of skin confidence, body acceptance, and mental well-being. Acutely aware of the detrimental impact of unattainable standards, the brand serves as a catalyst for positive change, empowering individuals to embrace their natural beauty and foster a profound connection with their bodies and minds.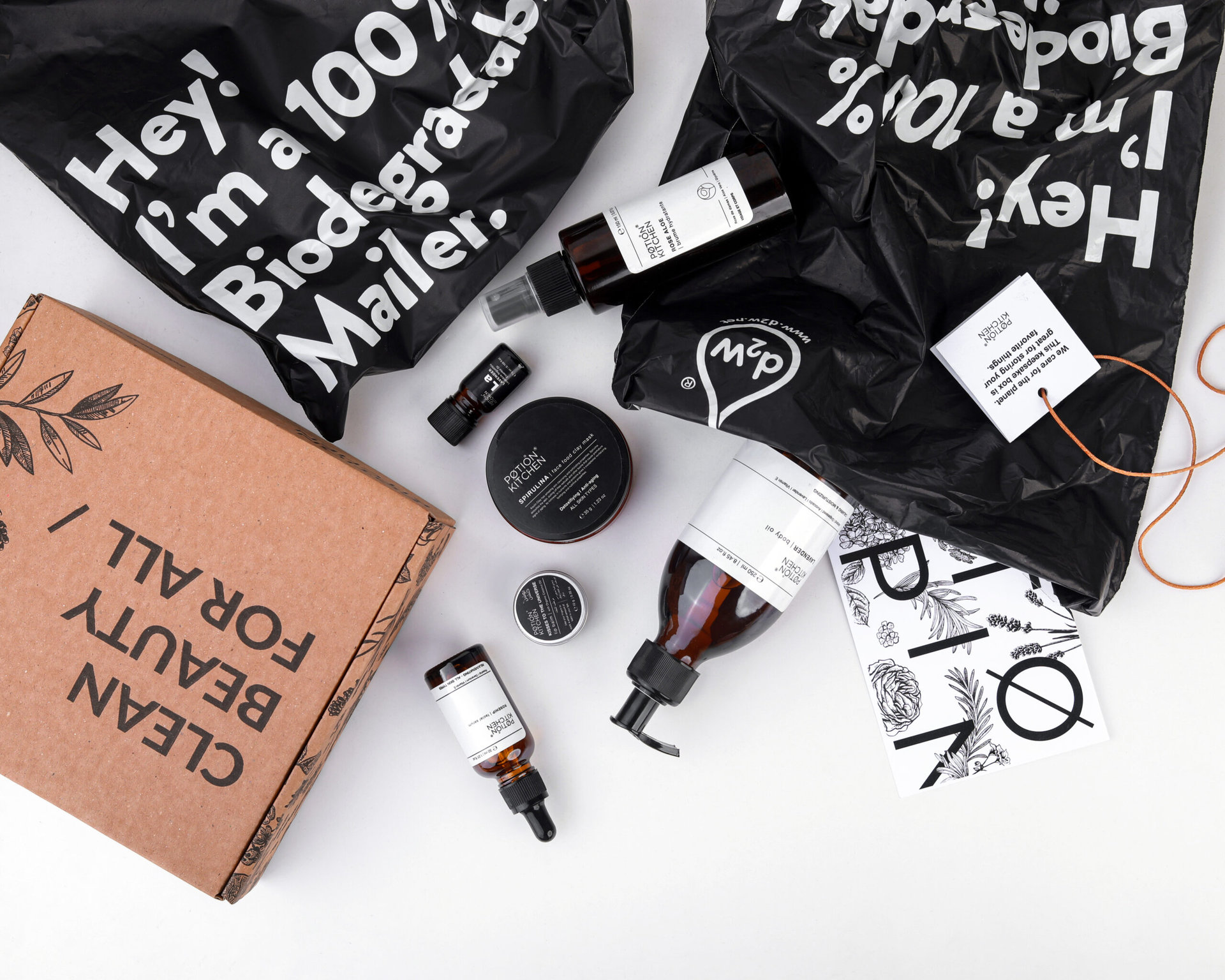 In a resolute stand against animal cruelty, Potion Kitchen vehemently opposes any form of animal testing. Upholding ethical practices as a cornerstone, the brand ensures that no innocent creature is harmed in the pursuit of beauty. By choosing Potion Kitchen, discerning consumers can rest assured that their skincare choices resonate with their values, honoring the welfare of animals while indulging in luxurious and efficacious products.
Deeply intertwined with sustainability, it champions a circular approach across its operations, every step, from conscientious sourcing to thoughtful packaging, meticulous manufacturing to eco-friendly shipping, resonates with their commitment to minimizing their ecological footprint. Harnessing the power of renewable and upcycled botanicals, Potion Kitchen not only nourishes the skin but also nurtures a greener future. The brand embraces responsible waste management through the innovative "Potions In Cycle" reward program. This enchanting initiative rewards customers who return six empty bottles with a complimentary gift, celebrating sustainability and fostering responsible stewardship of resources.
Prepare to embark on a journey where clean beauty intertwine with luxury and explore the meticulously crafted range of sustainable treasures awaiting you at www.potionkitchen.com.
ALSO READ: FAST FASHION WILL SOON BE COMPLETELY RUN BY AI GIVING RISE TO WHAT'S CALLED 'NECROBRANDS'.