Her idea to launch GLIST came from needing a solution to a problem she had. She moved to Dubai from Hong Kong over a decade ago and ever since then, she has not been able to find any sheet masks that replicate the quality and efficacy that she used to using.
Why did you launch GLIST?
Every time I visited Hong Kong, I'd have to bring boxes of sheet masks back to Dubai with me. I always hoped that one day someone would create a skincare brand that specialises in sheet masks so I would be able to buy them here in the UAE.
Another reason I've created GLIST is to promote natural beauty and to inspire self-love through skincare. I feel that because we are constantly exposed to picture-perfect images on social media, we're becoming a society that is obsessed with looking perfect, but this is just unrealistic and can affect our self-esteem in so many ways.
What can you tell us about the formulas?
First and most importantly, all three GLIST sheet masks are suitable for all skin types. They are paraben-free, gluten-free, vegan, halal and cruelty-free. I'm really proud of the formulas and have worked closely with a leading skincare laboratory in Taiwan to create and develop GLIST which is a leading product in the market due to the ingredients and technology we have used to create the masks and formulas.
The GLIST Ultra Hydro Plumping Mask is packed with intensely hydrating active ingredients, such as polyglutamic acid and sodium lactate, and will hydrate the surface and deeper layers of your skin to leave you with softer and plumper skin and a more even skin tone.
The GLIST Anti-Wrinkle Reviving Mask features a high concentration of anti-inflammatory, plant-based ingredients such as avocado oil, jania rubens extract, bacillus ferment and imperata cylindrica root extract. These active ingredients provide a variety of anti-ageing benefits which help to slow down signs of ageing and reduce the visibility of fine lines and wrinkles.
The GLIST Instant Rescue Purifying Mask features a rich source of natural bioactive and antioxidant ingredients such as centella asiatica extract and allantoin and provides your skin with the perfect balance of hydration and moisturisation.
How did you cater the right ingredients for the Middle Eastern clients?
GLIST was created especially for the Middle Eastern region; so when developing the formulas, we chose clean and deeply hydrating ingredients to help people manage the effects of the extreme heat and weather conditions. Living in a very hot region means that we are constantly exposed to hot and humid weather and also air-conditioned environments which dries out the skin and strips it of essential nutrients. Dehydrated skin can lead to a whole range of different skin concerns with the most common being fine lines and wrinkles, sensitivity, and irritation.
What makes a sheet mask effective and deliver the best results?
Aside from the serum formulas and active ingredients, the sheet material is also key to achieving the best results from sheet masks.
GLIST sheet masks feature a semi-cellulose gel, semi-fibre material which is a technology that has never before been retailed in the region. After extensive research, I decided to use this technology for GLIST because it supports skin barrier function and transports the mask's serum deep into the pores for instant and long-lasting hydration.
When you apply a GLIST sheet mask to your face the sheet is wet in jelly form and as time passes when you're wearing the sheet, it turns to a white colour which is the fibre part. This transformation of the sheet shows that the serum has been absorbed deep into the skin, instead of being left on the mask or evaporated into the air.
How often should the masks be used?
GLIST sheet masks are suitable for all skin types so you can use them as often as you wish. I use them 6 times a week! If you are new to using sheet masks, I would recommend adding them into your routine once or twice a week and then you can build it up from there. So, you can achieve the best results, I recommend watching the videos on our website on how to apply the sheet mask properly and remember, consistency is key. The more you use sheet masks the more your skin will reap the benefits.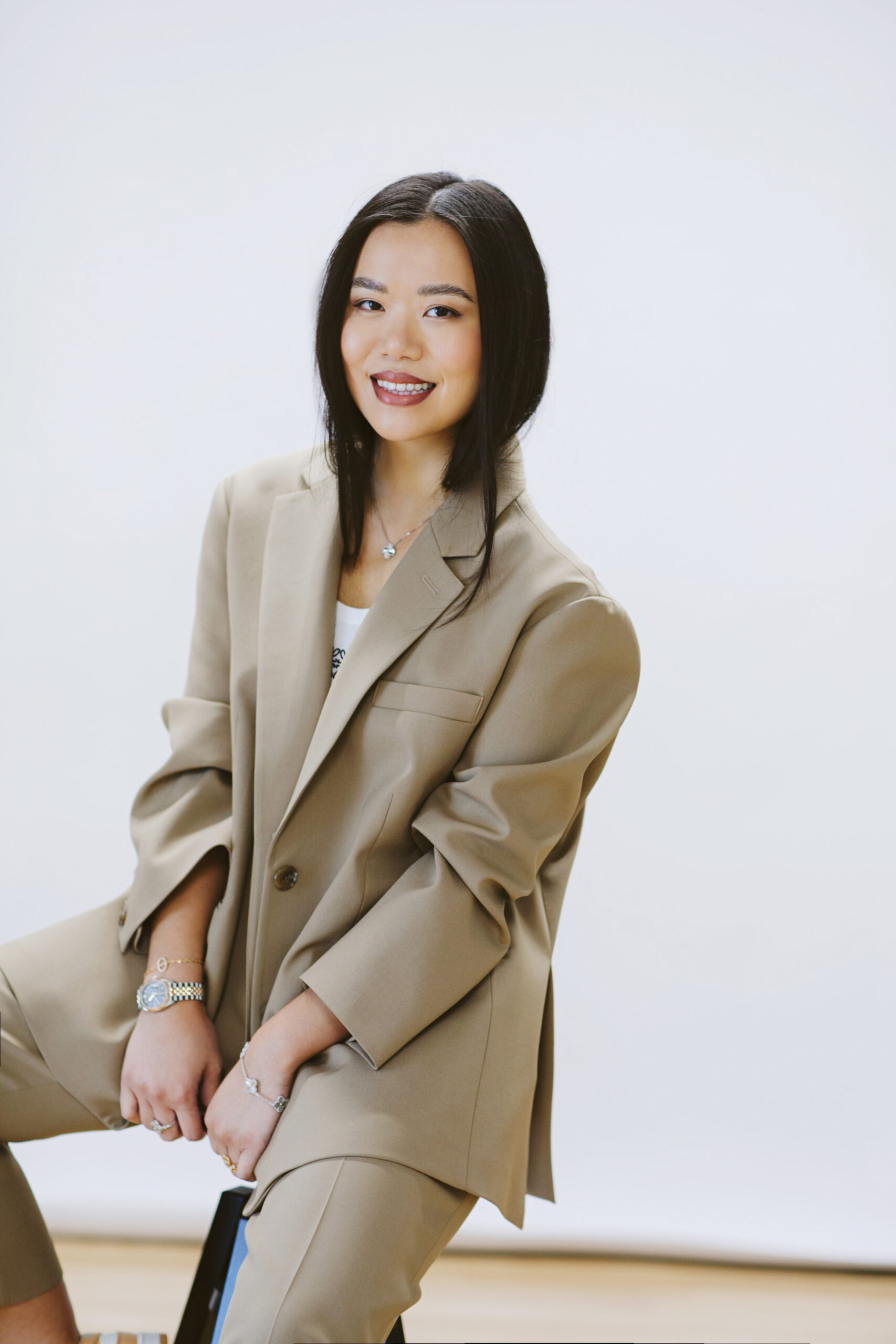 ALSO READ: REBEL BRUSHSTROKES: WHEN MAKE-UP BECOMES ART IN BURO'S LATEST BEAUTY EDITORIAL.