It's quite rare to find a fragrance that embodies an entire region but with master perfumer Jacques Cavallier Belletrud's expertise, he crafted a new scent for Louis Vuitton that is basically the Middle East in a bottle.
Titled Nuit de Feu, the new fragrance is a continuation of the maison's homage to the olfactory culture of the Middle East as the launch follows Ombre Nomade and Les Sables Roses.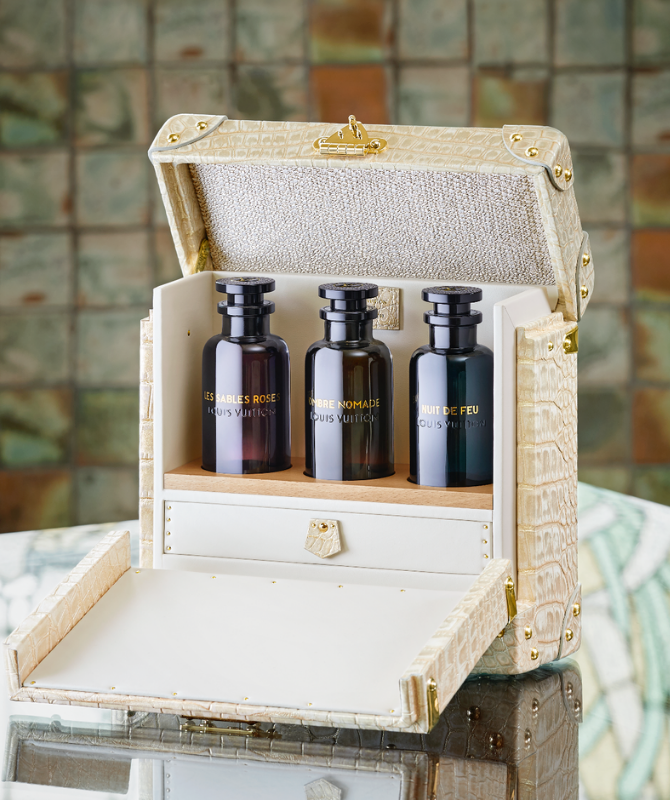 Adding to Louis Vuitton's range of coveted scents, the new Nuit de Feu fragrance is embedded with some of the richest ingredients including incense (taking it back to the origins of perfumery), woody, spicy and lemony notes (to add softness), leather (Louis Vuitton's emblematic material) and a musky accord (to elevate the other ingredients).
What makes this fragrance unique is that it comes complete in an exotic leather case — marking the first time the house has created a perfume case in a golden crocodile version. Plus, it further evokes the opulence of Middle Eastern perfumery.
Also, as with all of the house's previous fragrances, the Nuit de Feu comes complete in an eco-luxury bottle which can be refillable.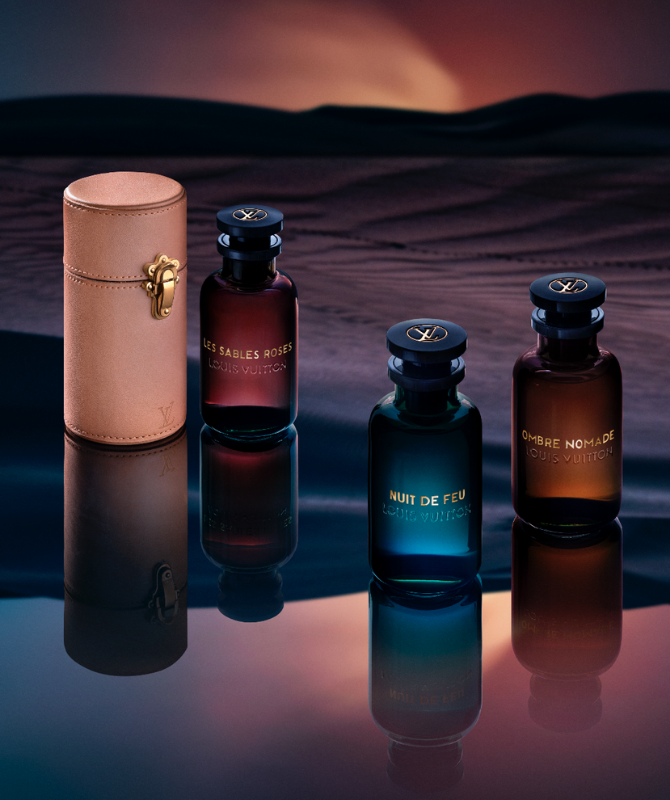 Louis Vuitton's Nuit de Feu will launch exclusively in the Middle East for two months (from April 2, 2020) and will launch in the rest of the world starting on July 2, 2020.
Now, find out which major accessories brand ventured into beauty.