Blair Waldorf is one of the most famous brunettes to ever grace our TV screens. Played by Leighton Meester, the Gossip Girl character remains an enduring icon to this day, despite the show having wrapped in 2012.
However, Leighton has well and truly shed her Queen B image with her newest hairstyle which bears close resemblance to her on-screen nemesis Jenny Humphrey. The actress/singer debuted platinum blonde locks overnight following a seven-hour appointment at Nexxus Salon in New York City. But is it possible for those of us without an army of celebrity hair stylists as our disposal to achieve the same look should we wish? In short, yes.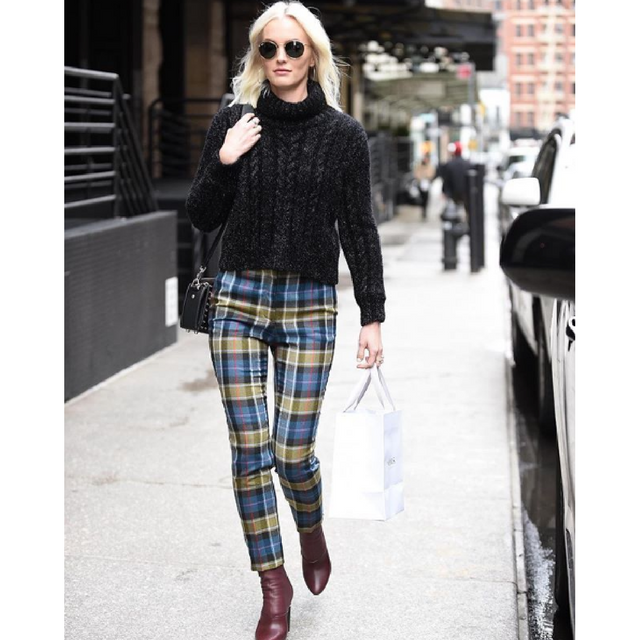 Sharon Cahill, a Senior Stylist at Mane Salon in Dubai, tells us, "Platinum hair is always achievable, whether you're a celebrity or not. The most important thing is to safely protect the integrity of the hair whilst getting it there." Here's what you need to know:
How long it will take depends on your hair.
"A lot of factors have to be taken into account, particularly if you have natural or coloured hair. This is a big consideration as it depends on how long the service will take and if the colour or tone (ash/violet/grey) is achievable in one service or if it will take a couple of appointments in the salon. Natural hair will always lift easier than coloured hair due to a build-up of colour on the mid-lengths and ends. Sometimes leaving some time between lifting the colour will help to protect the hair."
Key products. A.K.A your new best friends.
"Olaplex or bonding additives are key. This is like insurance for hair lifting. It protects and treats the hair while lifting and is an absolute must when lightening especially building up to a platinum blonde."
Maintenance. Long story short: you'll need to get used to being in a salon chair on the reg.
"Maintenance is always going to increase when you choose to go platinum blonde because it's at the top end of high maintenance hair. Clients need to be back in the salon for a root touch-up every four to six weeks depending on how fast the hair grows. This helps maintain a seamless lift at the root, blending through the rest of the hair," explains Sharon.
She adds, "Toners are also a factor to consider. Most platinum blondes want a cool ash tone to the hair as it adds edge and is amazing on most skin tones and stops hair looking yellow or brassy." As for how frequently they're applied, Sharon advises, "Toners are usually applied with every root service after the initial lift." Plus, they'll help you experiment with your look even further. "Toners allow the client to temporarily play around with tones and pastel colours."
XOXO….
Now, discover the new product promising to help fight hair fall in the UAE.