L'Oréal Paris is known for its ultra-cool collaborations — Balmain and Victoria Beckham, for example — and earlier this year it was revealed that its newest team-up was with none other than French designer and style icon Isabel Marant. Very few details were given at the time, however we've just been given our first glimpse of the collection and it's very different to any that have come before it.
For starters, the packaging is a whole new approach for L'Oréal with bold capitalised white text set against a matte black backdrop with sayings underneath (like 'where there's smoke, there's fire' on the eyeshadow compact). The five products — basically the French girl makeup bag essentials, or as Isabel told Vogue UK, "Exactly what I want in my makeup bag" — are all named with one word: Smoke, Shine, Smile, Amaze and Wanted. Included in the line-up is a lipstick that comes in seven shades (made with L'Oréal's Colour Riche formulation), an eyeshadow duo, a clear masacara for lashes and brows, a universally flattering highlighter and a skin perfector.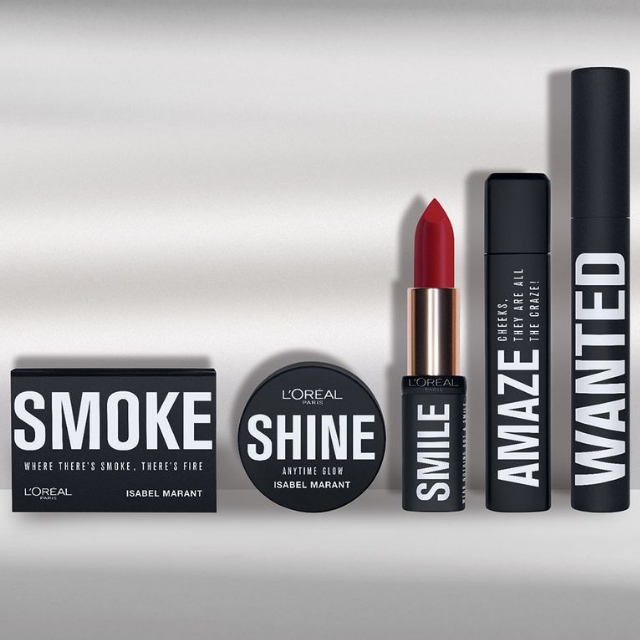 Given Marant's ability to design clothing that women actually want to wear (and look good in), we suspect her makeup will also follow suit.
The collection will be available online from September 19 and in stores from September 27.
Until then, discover why Guerlain's new Abeille Royale serum is its best (and most effective) yet.