Considering Glossier's ethos is "skin first, makeup second" you would think the cult brand, famed for its high shine lip lacquers (and loads of other glittery inclined products), would have more of an array of skincare products. But so far, shiney makeup products have dominated – all sustainably produced we hasten to add.
Well, now, their skincare arena is expanding. Because according to the brand's Instagram, an eye cream is dropping, today.
After much demand and Tweets from customers, Glossier is listening to the people. The brand took to IG stories too, to reveal that Glossier's most requested skincare product to date is finally happening.
Showing us a string of Tweets, they've clearly taken on board people's comments…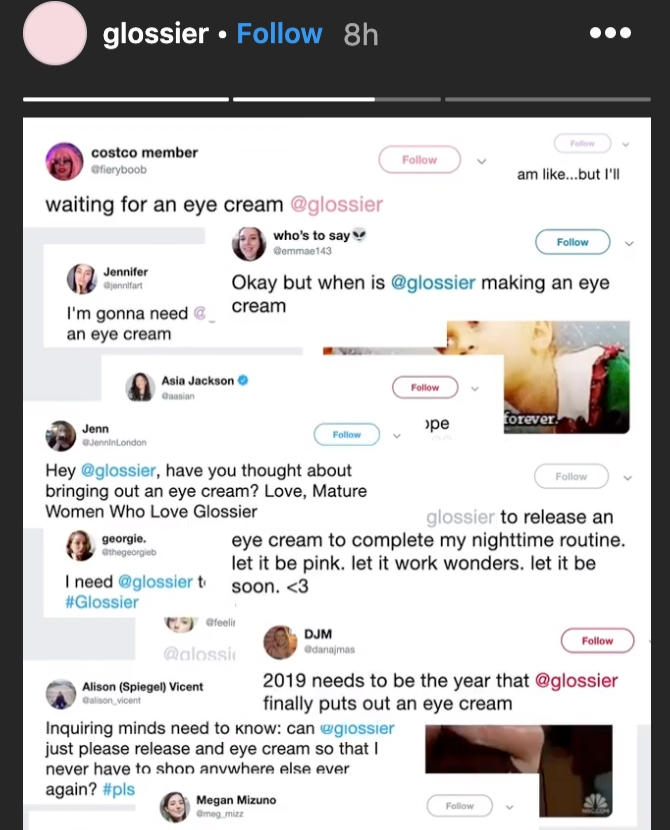 Then Glossier put everyone at ease, stating that…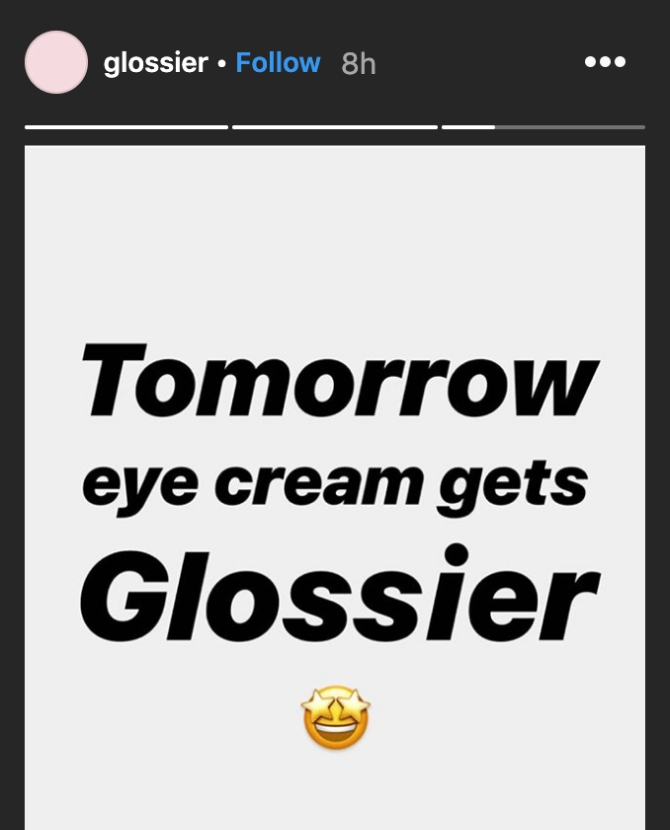 So what we've learned here is that if you have a demand, and you voice it, it happens. Now while we're at it, could we get some night cream involved too? Thanks…
Now, Uoma Beauty is taking the industry by storm with its incredible inclusivity.