OK yes, living in lockdown is making us face boredom, consume more calories and it's hitting us hard with the reality that this might be our new normal for a while. However, practicing social distancing is doing wonders to our hair and skin, and honestly, we're not too surprised with the effects.
Our WFH fresh-faced makeup free skin has never looked better and our hair deserves it too. Without having to use any hot tools (curling irons, flat irons, blow dryers), our hair has been regaining its moisture and those curls are finally coming through again (yes!).
Though if you're like us and need to apply a styling product to keep your mane game strong for your next Zoom meeting, you can continue to do so but give your locks the actual detox it needs.

Thankfully, OUAI — the brainchild of long-time A-list hairstylist, Jen Atkin — has launched a new offering that will give life to your locks.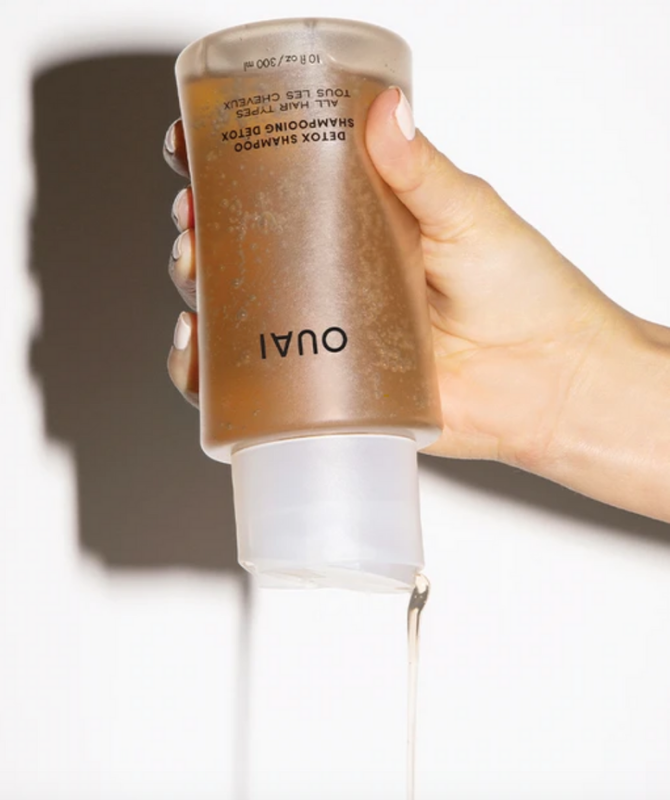 The new Detox Shampoo is a formula that consists of apple cider vinegar and it deeply cleanses your scalp — eliminating dirt, oil, impurities and any buildup from styling products you use.
Sounds good right? Not only does it hydrate your locks, but you can finally say goodbye to frizzy and dull hair.
To honour the new launch, OUAI have listed three reasons to incorporate the new Detox Shampoo into your weekly routines.
1. Restore Volume and Shine
"Detox Shampoo contains chelating agents that help to remove heavy metals, minerals and chlorine in hard water that are known to cause hair colour fading and damage. Removing chlorine and hard water buildup are essential to a healthy scalp and vibrant hair colour."
2. Ward Off Bacteria and Dandruff
"Apple cider vinegar not only helps remove flakes, reside, and buildup but it also helps balance the scalp and aids it in the natural detoxification process. After you cleanse with Detox Shampoo, your scalp is ready to ward off bacteria and scalp imbalances. A healthy scalp = a dandruff-free scalp."
3. Prevent Hair Loss and Thinning
"Your scalp could be filling up fast with a combination of sebum, dirt, dandruff and/or product build-up. Don't forget-your scalp has lipid and sweat glands just like your face so it needs to be treated the same way. If left untreated, scalp buildup can cause hair follicles to clog, leading to scalp inflammation and hair loss."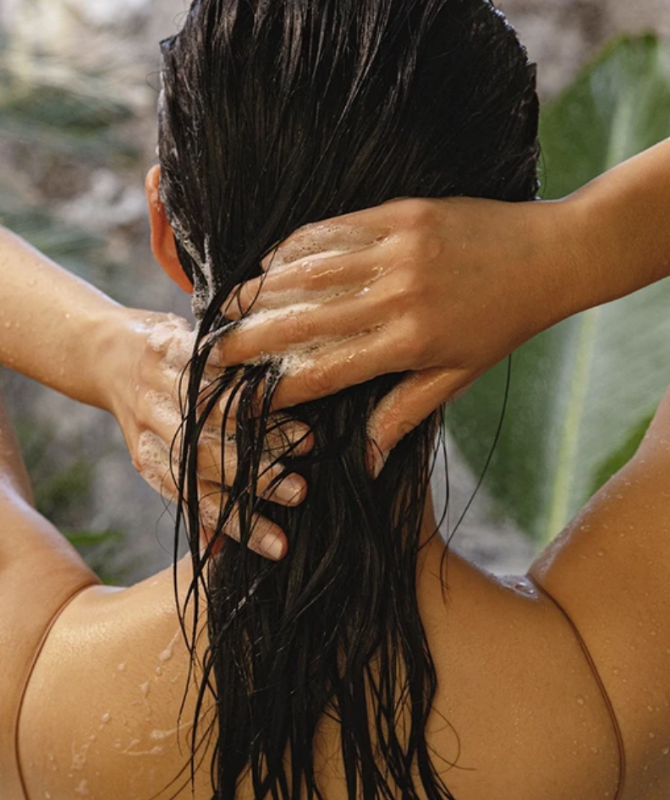 OUAI's new Detox Shampoo is available on Sephora.com.
Now, find out which drugstore concealer is sold every five seconds.