Earlier this morning it was announced that a brand new beauty festival — called Beauty Pop — is making its way to Dubai. Actress, model, presenter and former Miss Universe Olivia Culpo jetted into town overnight for the big reveal and we caught up with her today at the Renaissance Hotel for a quick chat about who she follows on Instagram, her favourite underrated beauty products and what she loves most about the Middle Eastern beauty aesthetic.
What was it that you want to come on board with Beauty Pop?
I've worked with Belle Femme and Bodour [Al Hilali, Belle Femme's founder] before — I was here two years ago to do a masterclass with Patrick Ta. This is going to be unlike any other event that they have ever had because it's a collaboration of all the beauty makers in the industry and the best of the best in terms of professionals in beauty so everybody is going to learn and take away so much.
Who are your go-to gurus when it comes to hair and makeup?
Everybody that's coming I've worked with before. I love Nurse Jamie, I love Justine Murjan and Jen Atkin. I feel like I see Justine once a week because I work with her so often.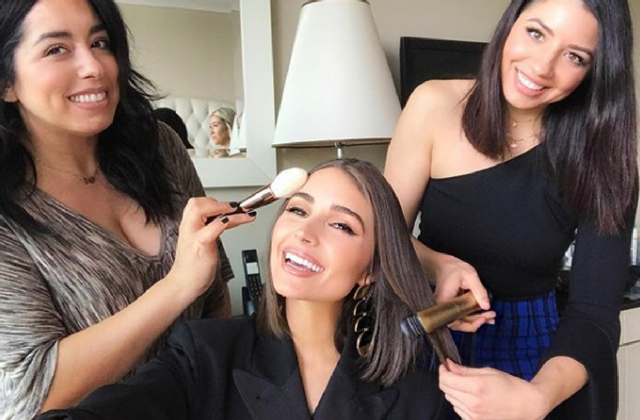 How does your beauty regime change when you're travelling?
When I'm travelling I feel like the most important thing is to drink a lot water because the travelling is so draining and your body is already so tired so you don't want it to have to work harder because it's dehydrated on top of everything else.
You've been to the region a few times now, what are your thoughts on the beauty aesthetic here? What are you most impressed by when you come?
I love that everybody takes so much time on their beauty regime. You can tell that everybody has a different look, whether it's something they try on their face or a different hairstyle. And everybody smells so good! There's so much self-care which is very refreshing to me. You can tell that everybody really does love themselves which is reflected in the way they create on their face.
Have you been inspired by anything in particular from the Middle East during your travels here?
Well every time I come here I feel like I want long hair again. Right now I have a lob and I love long hair. There's something that's just so beautiful about long, luscious locks and I wish that I had them [laughs]. Maybe in the future but not right now! Maybe I just need to get some clip-in extensions…
In your opinion, what's the most underrated/overrated beauty product?
I don't know about overrated but I think that there are a lot of underrated products! Vaseline for example, or Aquafor, for an eyeshadow base. Even things like Q-Tips to fix a cat eye. I also learned a trick recently that you can use a credit card to get the line for your cat eye.
I love that everybody takes so much time on their beauty regime. And everybody smells so good!
How do you balance the business of being a public figure on Instagram with ensuring your feeding your followers the real you?
I think they naturally come together but I think I could do a better job of showing a little more personal if I wanted to. I like to keep my Instagram pretty light-hearted and I really do like it to be a place of inspiration for people and a place where they can learn about fahion, beauty, lifestyle — things that will uplift people.
When you transitioned into being a public figure, why was it important for you to create content on OliviaCulpo.com in addition to just sharing photos?
I think today information travels so fast so the more platforms you have for people to get to know you, the better. Also, I love creating content, it's fun for me. It never really feels like work.
Who do you love to follow on Instagram?
I obviously love to follow my friends and family the most [laughs]. But a lot of my friends are influencers as well like We Wore What, Something Navy, Camilla Coelho, Cara Santana, Devon Windsor… I enjoy following them because I know them and I like them a lot [laughs].
Do you have any guilty pleasure accounts that you follow on Instagram?
Oh my gosh I follow every single dog, puppy, baby, cookie, food account there.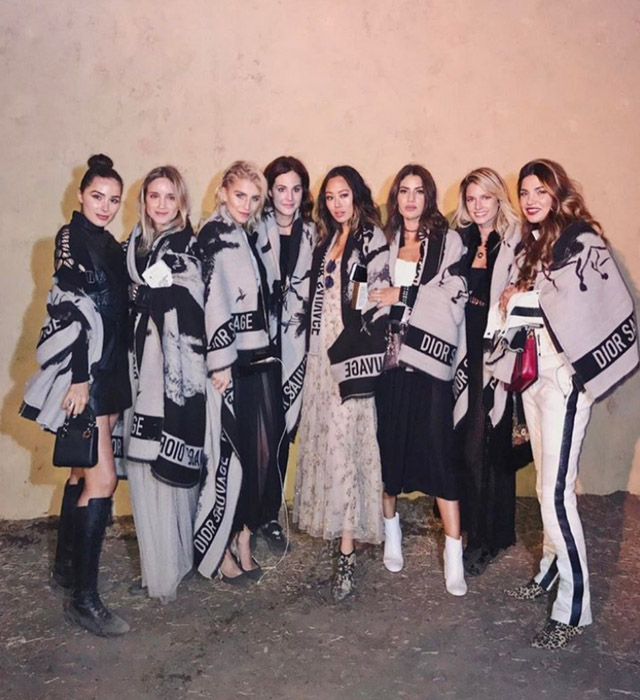 You recently did an incredible shoot for Sports Illustrated — why was it important for you to be involved with the message they portrayed via the shoot?
I loved the idea of being able to be my own Creative Director on my own photoshoot — that's a very rare thing. Usually you're on set with someone telling you what to wear, how to pose and what to do and for once I was able to really express myself through the words and phrases on my body and open up some of my deepest, darkest vulnerabilities. Even if it wasn't printed in the magazine for people to see, it still would have been a very therapeutic thing for me to reflect and think about what I struggle with and what I want to work on.
What was the feedback from your followers from the shoot? Did you find it created a positive conversation around body image and self-love?
Definitely. I feel like my followers are very confident women. A lot of the people that are my followers are not haters which I love so a lot of them supported it. I hope that it made them feel empowered. Also the messages on my body were supposed to make us all feel like we're more alike than we think — each of them were my own personal struggles and insecurities that I hope other people can look at that and think that we're more similar than they first thought.
Now, find out more about what to expect from Beauty Pop when it lands in Dubai.