Captivating as always, Chanel just revealed its latest holiday campaign starring not only its iconic N°5 L'Eau fragrance, but one of the muses of the late (great) Karl Lagerfeld: Lily-Rose Depp.
A face of the fragrance and ambassador of the brand, Depp channels Parisian-chic in a new campaign that's seriously giving us holiday cheer and leaving us feeling nostalgic about the good old days.
"For me, Lily-Rose incarnates the freshness and vivacity of a young girl, mixed with the maturity of a seasoned actress," explains Jean-Paul Goude (a loyal contributor to the house and man responsible for the campaign). "With this film, we wanted an experienced actress to play a purely commercial message in a natural and spontaneous way, something that Lily-Rose accomplished brilliantly".
Wearing a little dress, fingerless gloves and red boots, with a 1940s-inspired hairstyle underneath a white beret, Depp exudes a fresh, youthful charm as she gazes into a large snow globe set amongst the pile of gifts — where she discovers her lucky number, N°5, along with her favourite fragrance, N°5 L'Eau.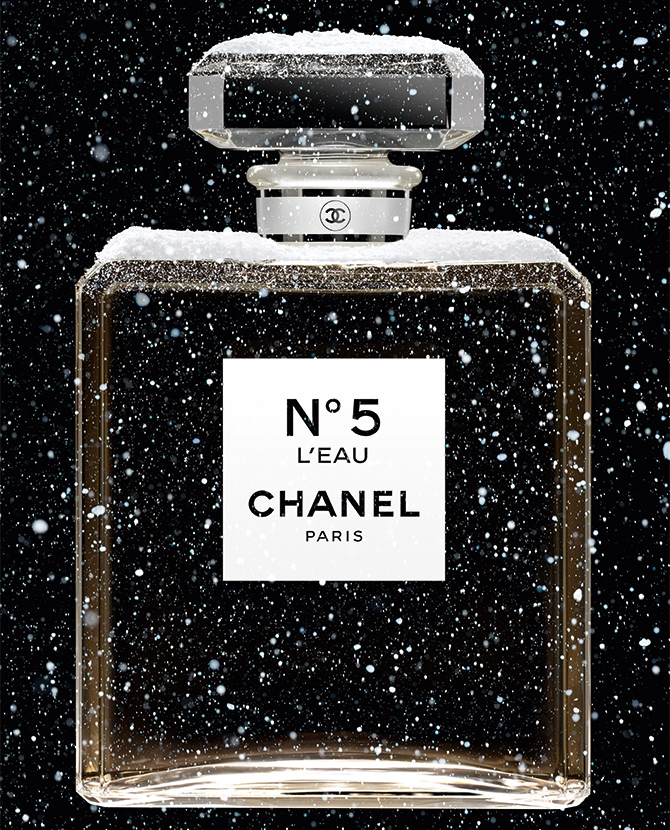 A key component to Chanel's advertising campaigns, the oversized fragrance bottle (three-meter-high bottle to be exact) was specially created for the film, along with the giant double C in the background.
Watch the campaign video above now.
Then, take a closer look at Chanel's Les Ornements De Chanel holiday collection.