The success of Chanel has always been linked to tradition, and it's been a direct reflection of Coco Chanel herself. Whether it was her favourite flower (the much-loved camellia that became the instantly recognisable symbol of the brand), her go-to black hue (she believed that there is nothing classier than a little black dress), or her favourite number five (of which she knew exactly how to use them for the history of her brand), Gabrielle Chanel's pleasures and characteristics remain key codes for the Maison.
Take the iconic Chanel N°5, for example. The iconic fragrance recently celebrated its centenary – talk about a great milestone. And whilst it's perhaps one of the greatest beauty introductions of the 20th century, new expectations have been met following the launch of Chanel's new beauty line.
Considered to be the biggest launch since N°5, Chanel kickstarted the New Year with its first-ever collection of products that span across skincare, fragrance and makeup. Enter N°1 de Chanel.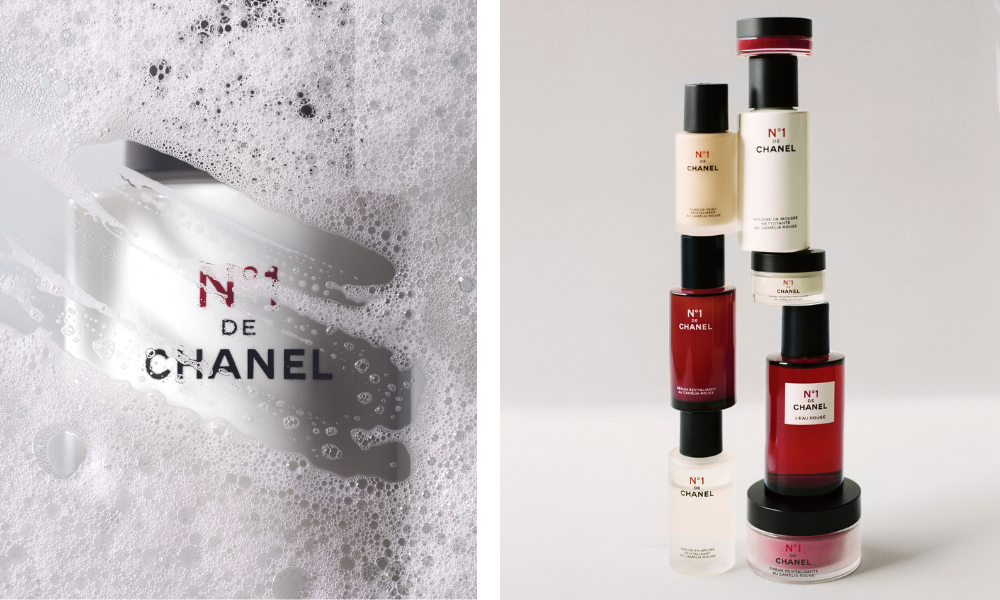 For 100 years, Chanel has been a master at taking inspiration from nature and using its unique expertise in cultivating flowers and raw materials in its perfumes. Now, the camellia, Gabrielle Chanel's emblematic flower, lies at the heart of the new collection's innovative formulas across all of its offerings – so not only will you look good, but you'll smell good too.
Kicking off with skincare, the red camellia is naturally enriched with plenty of antioxidants which will give your skin the ability to remain healthy for a longer period of time by improving and protecting the quality of your skin.
The new generation of skincare offers products such as the Red Camellia Revitalizing Serum, Red Camellia Revitalizing Cream, Red Camellia Revitalizing Eye Cream, Red Camellia Powder-to-Foam Cleanser, Red Camellia Revitalizing Lotion and Red Camellia Revitalizing Serum In-Mist – all anti-ageing skincare products that aim to preserve the look of your skin's vitality.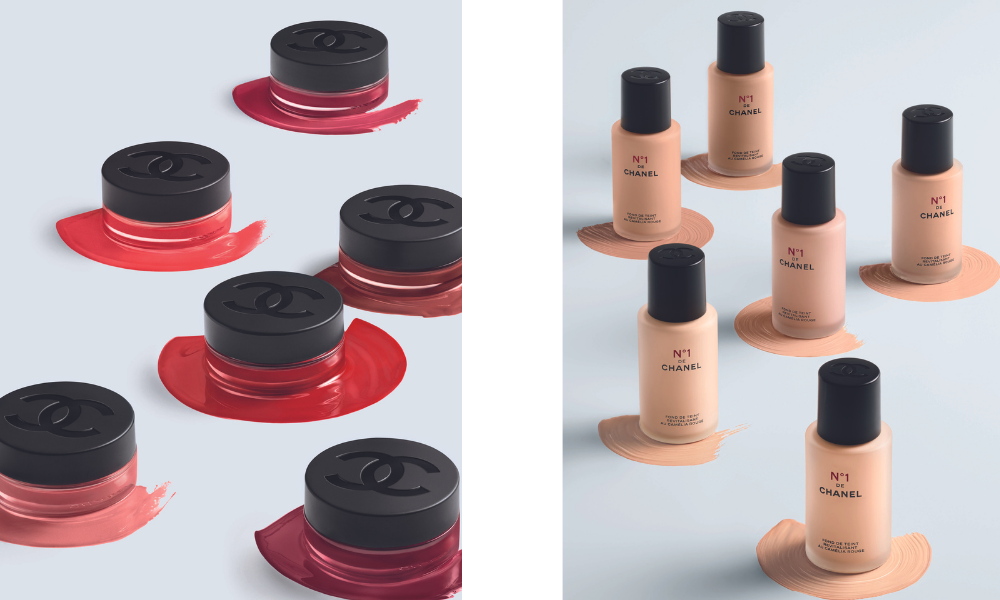 The makeup front features coated pigments for long-lasting wear, second-skin effect, non-oily textures and a generous range of shades as seen in its Red Camellia Revitalizing Foundations and its Red Camellia Revitalizing Lip and Cheek Balms – the former, aimed at illuminating, moisturising and protecting the skin, and the latter, nourishing, plumping and enhancing the colour of your lips and cheeks.
In the final reflection of the red camellia, Chanel's new generation of beauty products also offers L'eau Rouge, a revitalizing fragrance mist that scents, refreshes and invigorates the senses.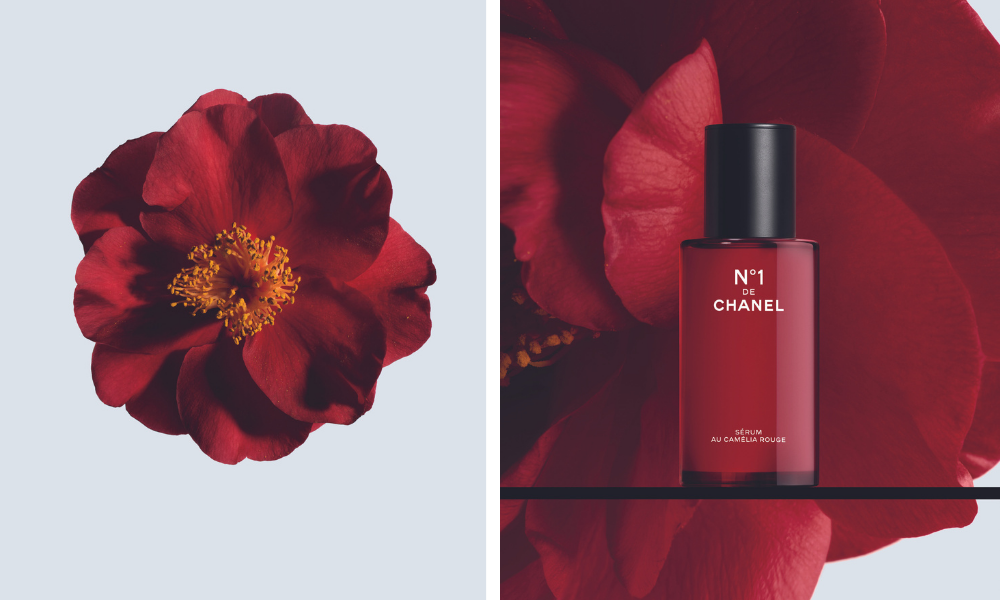 So, why is this new launch so special? Other than the fact that it's dubbed as the greatest beauty collection since N° 5, it's also totally eco-designed and dedicated to sustainability. Plus, we can't seem to let go of the new ravishing red hue packaging. Très chic!
From the packaging (which has been streamlined to weigh less) to its use of bio-sourced materials for the lids and the organic use of inks and no paper leaflets, the new N° 1 de Chanel line offers an innovative, global and sustainable approach to beauty and we are 100% here for it.