If you're a fragrance connoisseur, you'll be all too familiar with Calvin Klein's line-up of perfumes, including CK, Eternity and Obsession. However, you might also be aware that it's been a little while since the brand has introduced a brand new fragrance outside of those three families. Until today, that is.
Today, under the direction of Chief Creative Officer Raf Simons, Calvin Klein will release its first new women's fragrance pillar in 13 years. It's fitting then that the fragrance is named Women. Speaking with Business of Fashion about the launch, Simons said, "Women was born out of the desire to celebrate both the plurality as well as the individuality of femininity today. It's a message of unity and inspired strength."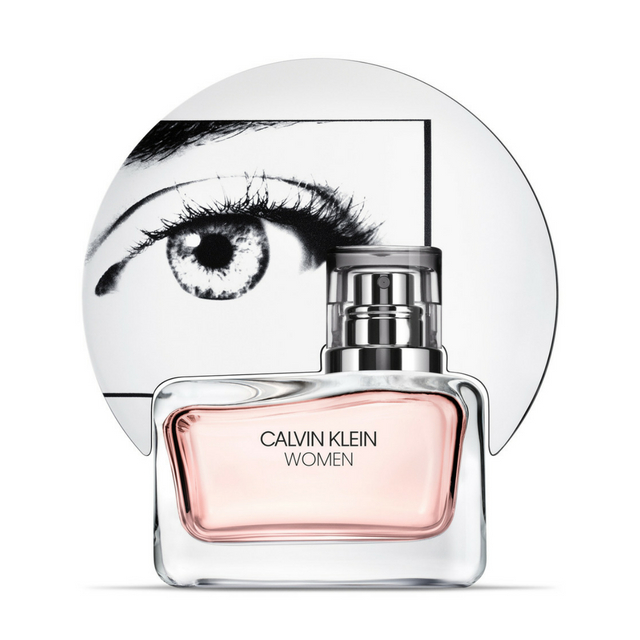 Described by Edgar Huber, the President of Coty Luxury, as "a sophisticated scent", he also told BoF that the fragrance is "a woody floral with notes of orange flower and lemon pepper."
The fragrance campaign (shot by Anne Collier) features Lupita Nyong'o and Saoirse Ronan, alongside images of the women that have inspired them — for Nyong'o it's Eartha Kitt and Katharine Hepburn and for Ronan it's Sissy Spacek and Nina Simone.
Women by Calvin Klein will officially launch in Harvey Nichols Knightsbridge in London, today where it will be available exclusively for one month. From August 15, the scent will roll out globally.
Now, see how Raf Simons has used portraits of Andy Warhol to create a range of must-have sneakers.