Perfume is an integral part of the Middle Eastern culture and throughout the Arab world, both men and women approach fragrance ritualistically – with knowledge on how to layer multiple oils and scents.

At OJAR, a fusion of fragrances from the East and the West invites you to enhance your fragrance experiences and discover the art of layering. The brainchild of Sheikha Hind Bahwan, OJAR reveals the heritage of the region in a unique and modern manner through its collection of unisex perfume oils.

Below, BURO. Middle East columnist Farouk Chekoufi speaks to the Omani founder about the inspiration of the fragrance collection, its design, the emotional aspect of scents and innovations in perfumery.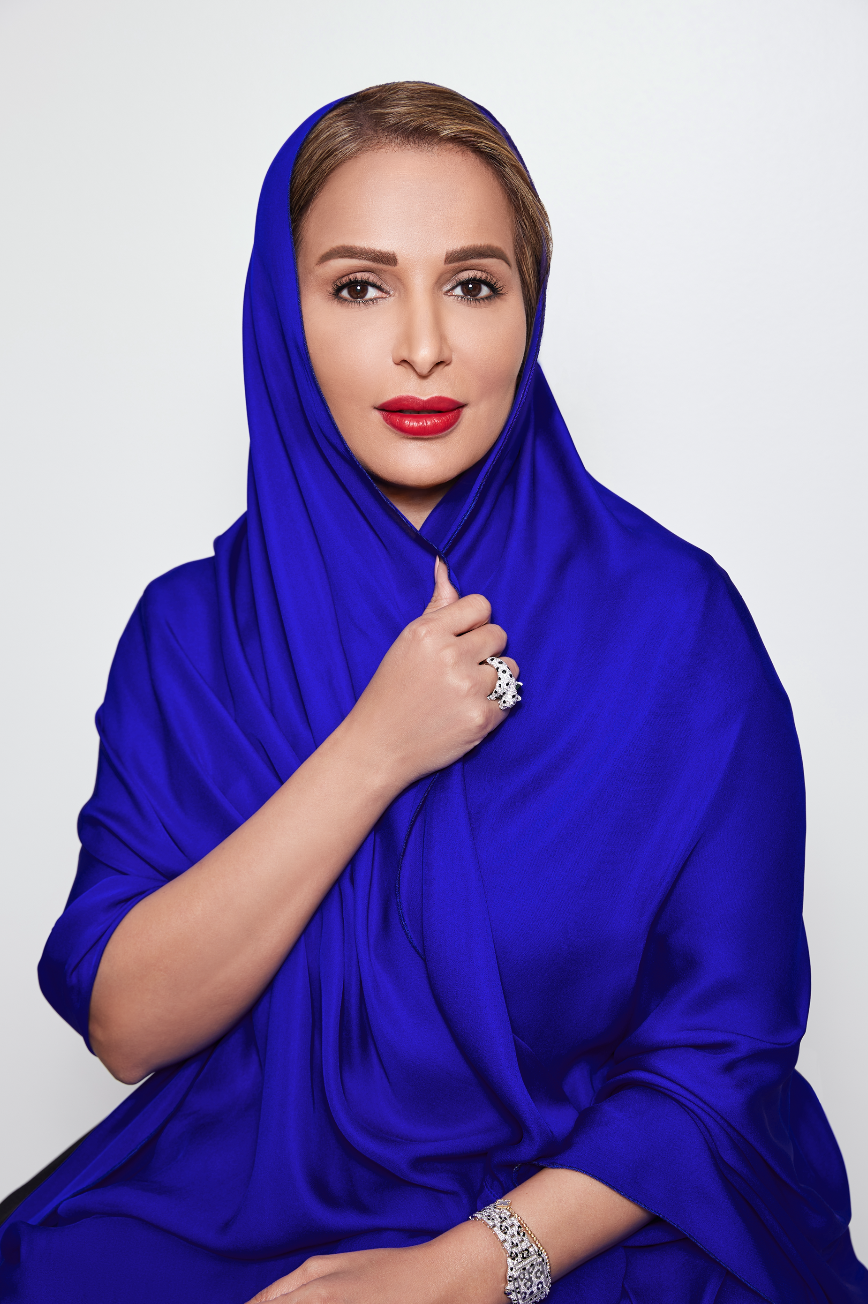 Can you tell us how the fragrances came about? What was your starting point for fragrances?
Ever since I was young, I have always been fascinated by the world of perfumery and its rituals. I have fond memories of mixing and creating scents with my mother at home. She nurtured my passion for fragrances and therefore experimenting with perfumes has become part of my lifestyle.
How would you describe the fragrances?
Oman has been my main inspiration for these fragrances, and so the fragrances and their ingredients have been deeply associated with the country's culture over the centuries.

OJAR perfumes pay strong tribute to my culture and heritage, the collection is based on 6 main ingredients, of which, 3 are precious ingredients inspired from Oman: the rose of Jebel Akdhar, honey from Rustaq, and the Frankincense from the Dhofar region. Givaudan perfumers captured the essence of Oman and my fragrance memories in the scent experiences that they have created.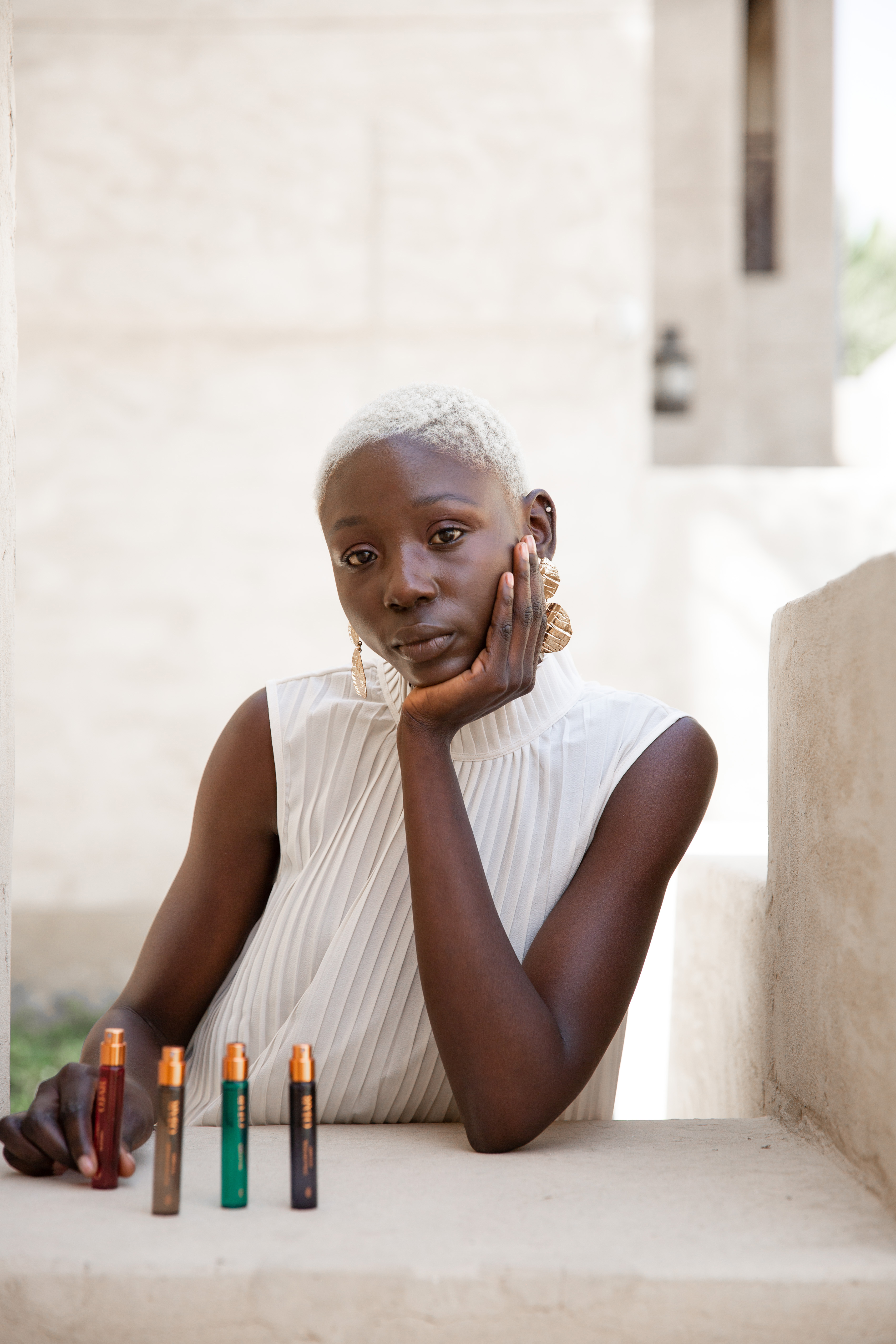 In your opinion, how important is the name of the perfume?
Very. Each perfume has its own personality, we kept the names that represented the first inspiration that came into the minds at Givaudan whilst they were working on the creations. To speak to our international audience, we decided to include scents in French, English, Arabic, and Italian.
Fragrances always evoke emotions. Could you tell us more about your creative process for this collection?
Creativity and innovation are at the heart of OJAR. I have always imagined designing a perfume bottle that represents me and my lifestyle. While creating OJAR I ensured that I worked with a team of industry leaders at Givaudan, the world's leading fragrance company to highly professional creative directors, designers, engineers, photographers, and music composers to match the distinct vision I wanted to create for OJAR.

The French design agency, 'centdegres', translated my ideas and developed a perfume bottle that is in harmony with everything I could envision in a perfume bottle. The bottle is both creative and dynamic in its design and bridges heritage and modernity with everyday functionality. Blue is the signature colour of the brand. Blue is, calm, infinite, and has no gender. The combination of materials metal and glass gives the product a contemporary and distinctive touch.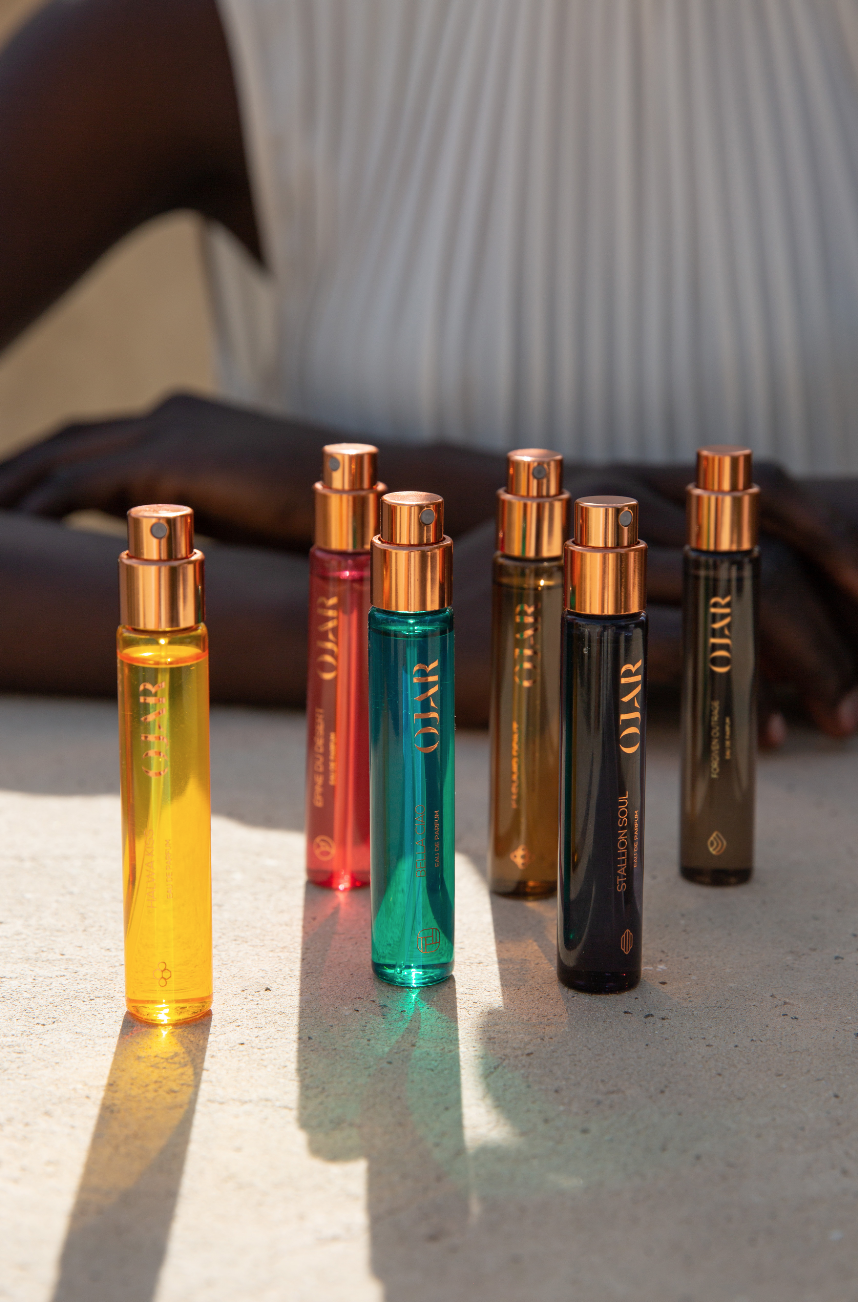 Are there any exciting innovations in the perfume world?
The perfume market is very competitive and constantly evolving. Today, clients are looking for novelties and unique experiences, so for any upcoming brand being bold is key to standing out.

Innovation is at the heart of OJAR. The hero product is Absolute, a unique perfume oil bottle that features a cap with dual dispensers; a roll-on applicator, and a glass stick applicator which is an industry first. The second innovation, Eau de Parfum is designed to complement the OJAR Absolute, boost your sillage and encourage the perfume layering ritual with a unique layering ring accessory.
What does OJAR evoke for you?
It evokes many things. Starting a perfume business was evident for me from the start. In the Middle East, we are surrounded by the art and rituals of perfume making, it runs through my veins. With OJAR I am paying tribute to my culture & heritage. The 'savoir-faire' of the region is immensely rich and I am so honoured to share this with the world.
Do you believe in the seductive power of perfumes?
Yes. The scents are incredibly emotive. For me, they awake memories, trigger feelings and create powerful memories and innovative thoughts. Perfume awakens one of the most intense forms of emotions.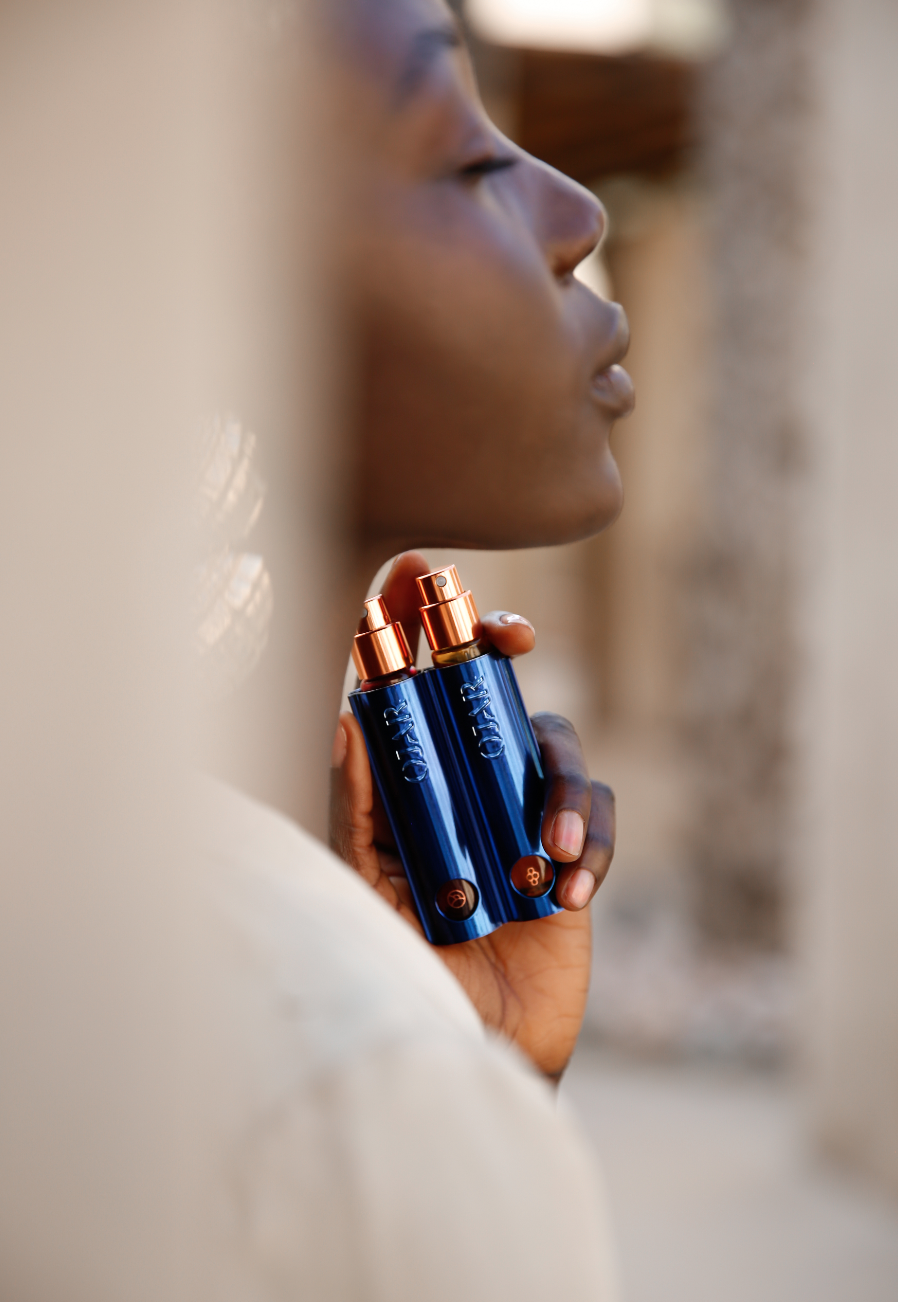 How about the inspiration behind this perfume? Where do you usually find your inspiration?
The OJAR story starts with a love for perfumes, and the desire to tell that story. My inspiration stems from personal experiences, memories, and emotions. By nature, I am an explorer, I get inspired by family, travel, culture, people, art, music, poetry, and business.

The name OJAR comes from the word HOJARI which is widely regarded as the finest quality of Frankincense resin in the world, found in Oman's Dhofar mountains.
What can you tell us about the notes of the OJAR fragrance collection?
The 18-fragrances are based on 6 main ingredients; rose, oud, sandalwood, honey, musk & frankincense. Glorifying every ingredient in 3 different ways, each time in a simple yet elegant manner. At OJAR, we have created signatures scents by using a combination of well-known ingredients and combinations but also other less expected ingredients such as frankincense and honey.

OJAR offers the opportunity for each individual fragrance to be layered with one another, for the wearer to create their signature scent, as per their personality, their mood, or the occasion.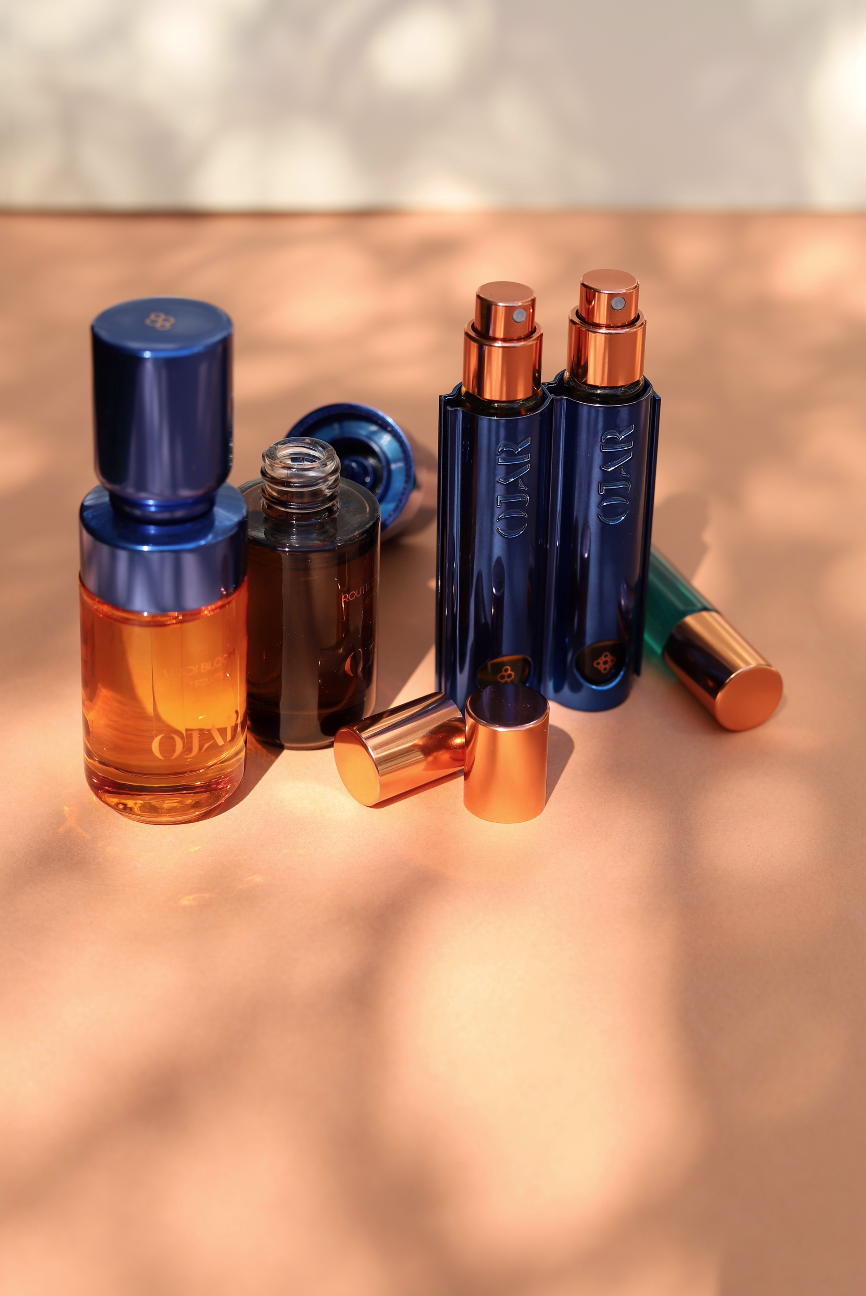 What's the key to a great leather, oud and rose scents?
The components of any great fragrance are passion, curiosity, and patience. Each ingredient can be likened to a precious stone with multiple facets, the formula of the perfume is like a beam of light reflecting through the facets of every gem – showcasing new colours, patterns, and angles. A perfumer carefully selects and combines ingredients with facets that complement one another – Stallion Soul is a perfect example of a Leather Oud and Rose combination, rounded with soft Vanilla.
The full collection is also available online on ojarofficial.com.
Also, discover Farouk Chekoufi's column here.