Hermès Beauty has introduced a new chapter, made up of nail varnishes and hand care formulas that will give you the ultimate manicure flex. Courtesy of Agnès de Villers, CEO of Hermès Parfums and Beauty, enter the world of Les Mains below…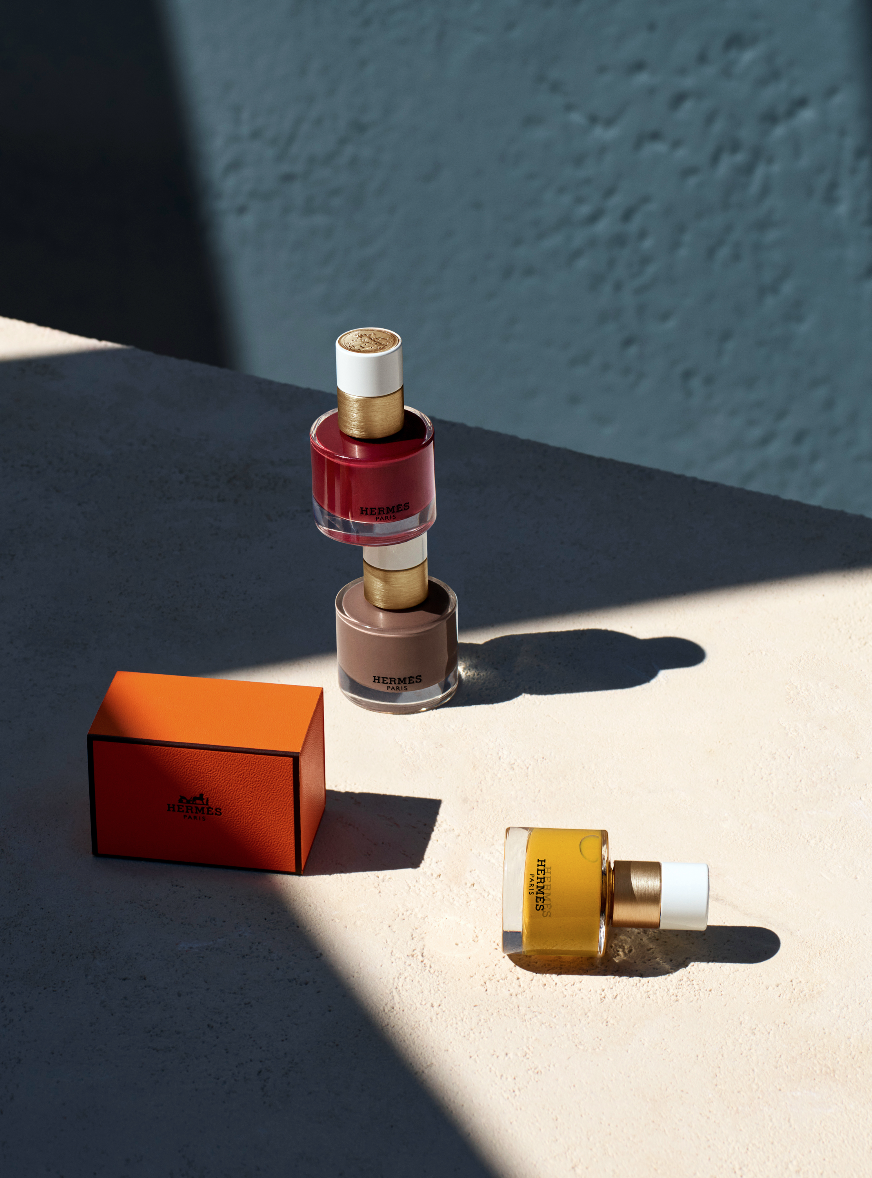 This new chapter of Hermès Beauty opens with a collection in which care and beauty echo each other, in harmony with Hermès' craftsmanship and workmanship. What makes this new collection so special?
The hands are the house's foremost and most favoured tool. In Hermès workshops, hands craft and embellish, they demonstrate the beauty of gesture and the art of exalting the material. The 'Mains Hermès' collection is a testament to the attention paid to all these hands; it is the messenger and guarantor of their everyday beauty, from care to colour, to thank them daily and restore their full radiance.
Can you please tell us more about the starting point of Les Mains Hermès and the inspiration behind this new launch?
This collection is the result of an artistic collective collaboration of different experts with multiple areas of know-how that complemented and enriched each other. They brought their artistic visions and experiences to discuss ideas and worked together on what the house could create and offer to the world of beauty.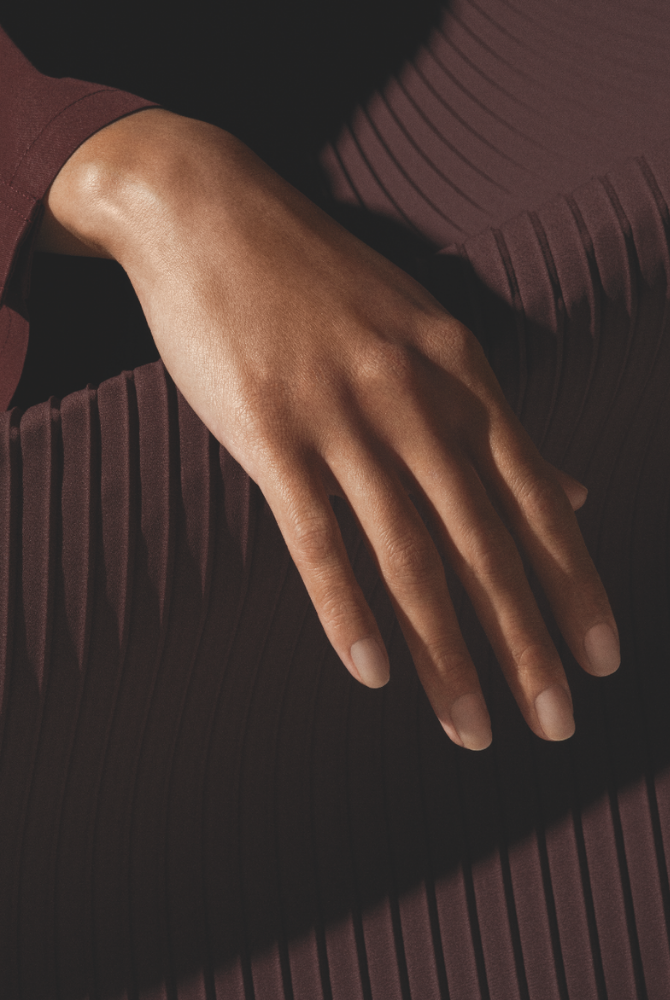 On 'Les Mains', our in-house colourist worked on the shades, our R&D laboratory searched for the best active ingredients and quality of our formulations, our in-house nail experts were implicated to make sure we were developing the best product finishes, Pierre Hardy, our loyal 'complice' designed the beautiful objects while Christine Nagel, our perfumer gave to the hand cream and cuticle oil its fragrance signature.
This new collection was an obvious choice to us because hands are an integral part of what we do, because hands are about craftsmanship, and objects are handmade at Hermès.
Hands are the face of our Maison. They deserve the same attention and care as the face.
This is why this new chapter of 'Les Mains Hermès' started with our wish to offer a line of hand care and ended up with a colour collection as well. For each of our beauty chapters, we are looking to create an analogy with other iconic métiers of the House. This time, Hermès nail polish shades were inspired by the colours, nuances, intensity and radiance of the enamel, one of the House's areas of expertise.
Nail polish is colour at your fingertips. It is the accessorizing of the hands like a bracelet can be. I was impressed to see that in Nadège's latest Spring/Summer '22 fashion show how nail polish could complete a look and create the final touch of a silhouette. It is an ongoing conversation between fashion and beauty.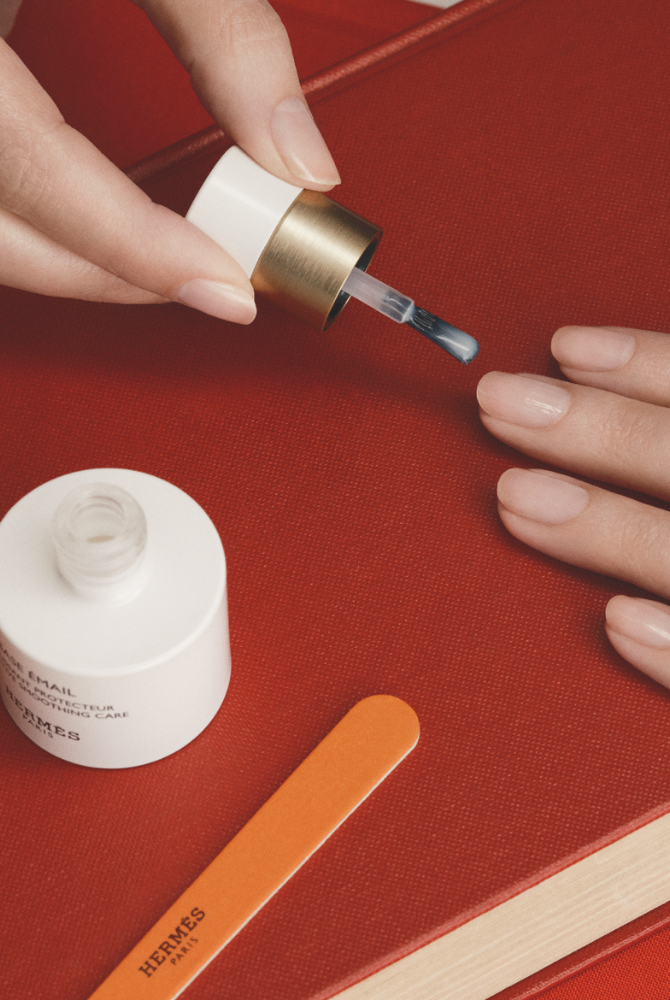 Why was combining care and colour so important for the Maison?
At Hermès, there is always a lot of depth to what we do, because we work with natural, raw materials and we glorify them, we transform them, and we have a lot of respect for materials. Whether it is leather or people's skin, we know that colour always looks more beautiful when you put it on a material that has been properly cared for. For us, it was obvious that we couldn't enter the world of beauty just with the colour. This is why it was important for us to also offer a care line in this new collection.
Les Mains Hermès has got the "orange touch". Can you please tell us more about the iconic colour of the Maison?
For the Beauty métier, our approach to colour is inseparable from the House's vision of colour. The work then consists in translating, specifying and refining these colours in the nail polish textures as well as in contact with the skin, which is another material, another texture in a way.
"Orange boite" is the most iconic signature of the house since 1942. We couldn't resist transposing our emblematic colour into a shade of nail polish as we did for lipstick.
But as mentioned above, it was a long process as it is about transposing, trying on the skin in order that the color fits all the different complexions.
The most luxurious piece in this new story is the ultra-exclusive nail polish leather vanity (one of which has arrived in the Middle East). Can you please tell us about this object of desire?
Hermès Beauty objects are ambassadors for the house and its permanent quest for excellence in everyday life.
This is why, beyond an entire ritual dedicated to beauty, our collection also includes leather accessories in the form of cases, mirrors and vanity. Everyday companions, are created by the designers from the leather studio and crafted by our artisan leatherworkers.
For our 'Les Mains' collection, we are offering a nail enamel carrousel. The carousel consists of three trays held together with an adjustable harness. Different areas of the house's know-how have contributed to creating this exceptional object which takes twenty-six hours to make. It is a very rare and exclusive object as only 14 units were produced!
How did you develop the hand cream and what is the creative and olfactory process behind this new object?
Hands are extremely exposed, especially in recent times, with all the sanitisers we are using. This is why we chose a lot of powerful active ingredients. The complete hand care cream is Cosmos Natural certified by Ecocert and stands out for its composition of 98% natural ingredients without compromising its benefits to nourish and protect. We've used white mulberry extract, to smooth out the skin, which is drawn from roots that we grow with aeroponics and allows us to have a renewable extract. What we didn't want to do is pull the plant out of the ground and destroy it. We used hyaluronic acid and its derivatives to improve moisturising and protection. We added Passiflora oil to repair the skin and we have a natural moss extract that is very good at protecting the skin from the environment. We finally used an extract of precious mastic resin tears to complete the formula which has a nourishing and hydrating effect on the nails.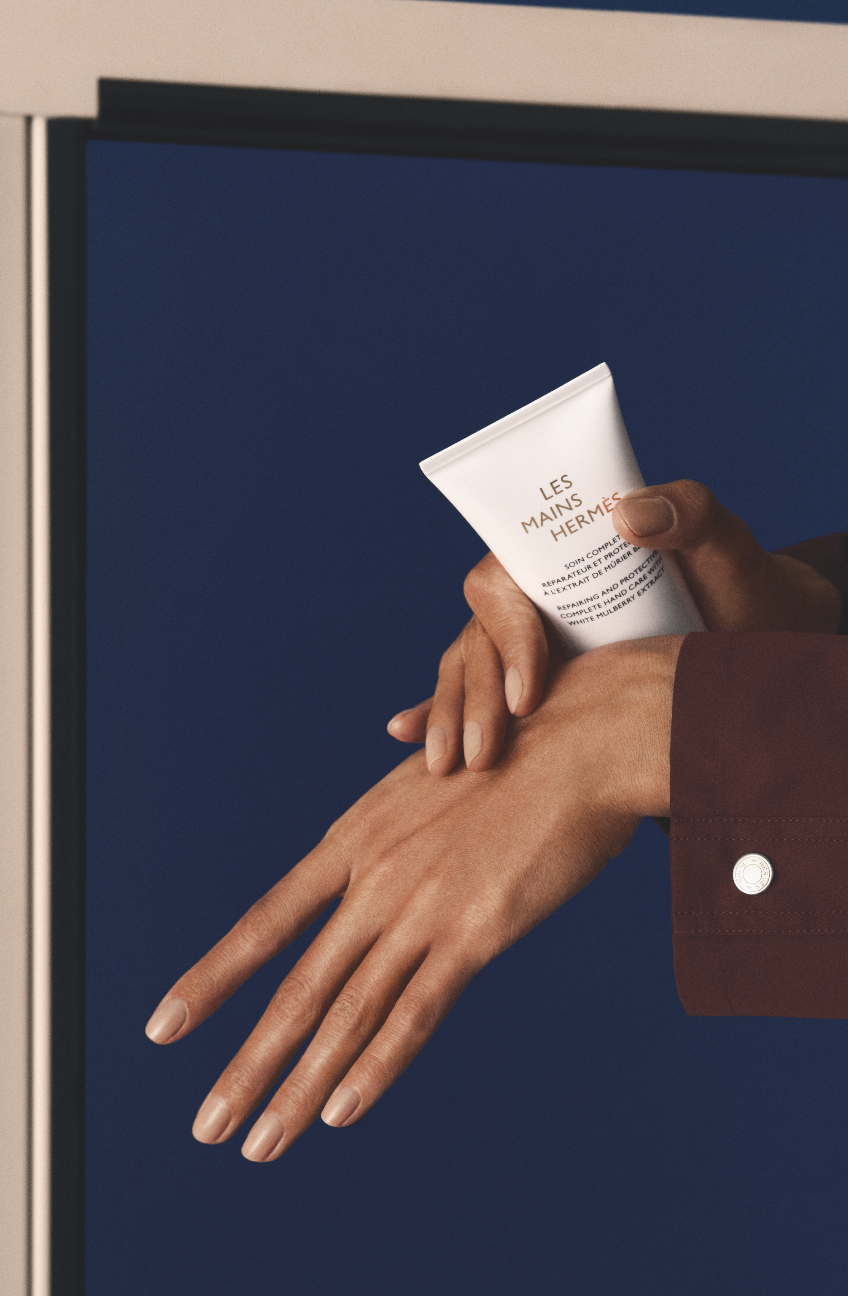 A group of artisans, men and women, accompanied this project: testing and commenting on the formula of the hand cream over and over again. The texture was important to us: it should repair, but not leave a residue, to allow our artisans to carry on working with their hands.
Regarding the scent, we worked with our in-house perfumer: Christine Nagel to create an aromatic signature fragrance reminding the smell of therapeutic essences and composed of natural ingredients, such as sandalwood, arnica absolute with fresh rosewater and patchouli, providing an instant sensation of well-being.
Another star product in the collection is the nourishing oil for nails and cuticles, how do you define this product which is quite rare to Hermès?
The nail and cuticle nourishing oil complete our care ritual. As our hand cream it is certified by Cosmos Natural and is composed of 100% natural ingredients.
It nourishes and protects the nails from external aggressors thanks to a combined action of five oils with renowned properties, blended with precious tears of mastic resin, white mulberry extract and vitamin E. The oil also hydrates and softens the cuticles. It is non-greasy, leaving the nails ready for the colour ritual.
The scent of this oil has also been developed by Christine Nagel which is a variation that fits with our beauty line and is composed of arnica, sandalwood and green tea.