Since Emily Ratajkowski became the face of Paco Rabanne perfumes, she's been striding in the beauty world. The American model and sometimes actress is already one of the most followed people on social media and she made headlines at the Versace F/W'19 show.
And now, she has hit a sweet spot with the brand's Pure XS For Her fragrance. With notes of ylang-ylang, hot vanilla and popcorn, it's a go-to perfume for women on a mission with a sense of mischief.
Here, she tells us a little bit about herself…
You've got Polish and British roots. But where do you consider yourself from? I'm a California girl all the way.
How did your career get started? I fell in love with theatre and through that I got involved with acting which led me to modelling. I love working with creative people.
What is your daily beauty routine? I wash my face twice a day, I moisturise it and I drink lots of water, especially when I am travelling. It helps fight fatigue.
What is the first thing you do when you wake up? Drink at least 2 cups of coffee.
Can you tell us about your exercise routine? I do not exercise very often. Genetics and complexion are important and I am very lucky with mine! I go to the gym once or twice a week. It is more like a boost of energy for me actually.
When do you like to wear fragrances? I use them at night mostly. I prefer to use moisturising lotions during the day and not mix them up with perfume.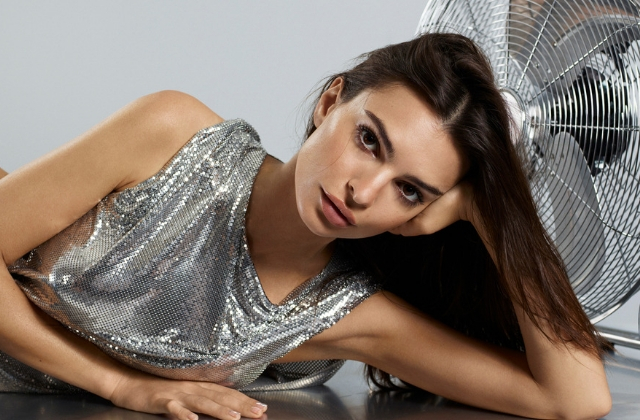 What is your first fragrance memory? The smell of the sea and eucalyptus. Very California…
What did you think when you first smelled Pure XS for her? It reminded me of vacations and good times: it has something tropical, light and sunny that really fills memories of relaxing by the sea.
Does the smell represent you well? How? Absolutely: there is something very laid back and easy and tasty. It is sweet (but not too much) and the ylang-ylang (the flower base for the perfume) is really addictive.
What kind of women could wear Pure XS for her? I do really think it is for everyone. It has something very universal that is pure sexiness and light.
What are your 3 must-follow Instagram accounts? @thefatjewish, @kimkardashian @daquan
Who are your feminist role models? Patti Smith, Geena Davis and my mom.
What's the best advice you've ever received? Life should not be dictated by other people's perceptions.
Now, read about Victoria Beckham's long-awaited beauty line.