A master perfumer constantly has big shoes to fill, especially if their working at one of the oldest ongoing fragrance houses in the world. Guerlain's master perfumer, Thierry Wasser, doesn't have the family name but ever since taking on the role as the maison's master perfumer in 2008, he has gone to create a portfolio of luxury fragrances that evoke the historic French house. Now, he has formulated a new oriental scent that falls under the iconic Les Absolus d'Orient range, titled Cuir Intense.
A bewitching fragrance with the powerful leather note, whilst the osmanthus flower brings a sweet and apricot facet, the fragrance is the highlight of our conversation with the in-house perfumer. Here, Wasser speaks to Buro. Middle East's contributor Farouk Chekoufi about the creative process of creating Cuir Intense, its notes and his thoughts on the future of fragrances…
Fragrances evoke emotions. Could you tell us more about your creative process for Guerlain's new perfume, Cuir Intense?
When I create a new perfume, I want to tell a story and to bring people to a new place. To tell this story, I need to find the best accord, the best notes and the best raw materials. With Cuir Intense, I wanted to evoke a new emotion, something we can't feel with the other creations of the Absolus d'Orient family.
Tell us more about the notes of the Cuir Intense Eau de Parfum…
Cuir Intense is very special because of its mysterious dimension. The dark leather mixed with woody notes and the delicate Osmanthus defines it as a true and strong tribute to artistic craftmanship and artisanal leather. These different aspects of the fragrance make it an exclusive opus of the collection.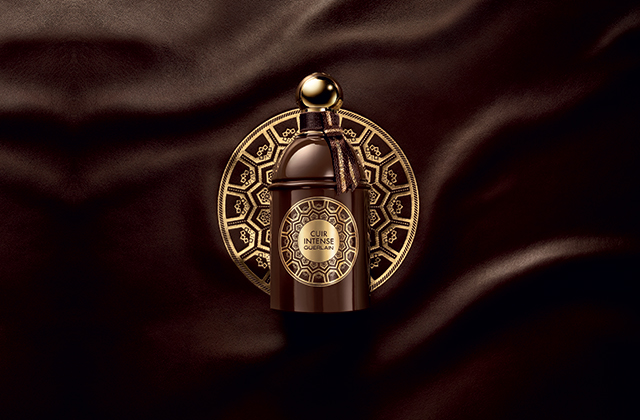 In your opinion what will be the future of fragrances be?
To be honest, I wish I could answer to that question and make correct predictions!
What about the fragrance's signature notes?
You know, Cuir Intense is part of a family: Santal Royal, Oud Essentiel, Musc Noble, Bois Mystérieux and Encens Mythique. So to me, I was very interested in adding a new offspring in the family. And if you look at the range I explored, leather was a very intriguing note to think about.
Can you tell us about the inspiration behind the new perfume?
I travel all around the world to find inspiration in people I meet, places I visit, culture and traditions. Middle East has always been a true source of inspiration for me. For Cuir Intense, I tried to find the best marriage of raw materials to create a mysterious fragrance that inspires craftmanship and travel at the same time.
What are some of your favourite ingredients to use and how have you injected them into this new perfume?
My favourite ingredient is by far the Bulgarian rose: I love it, I smell it, I even eat it! This type of rose has always had a special place in my heart.
I also love green notes, I think it is very interesting to work with these kinds of materials. What I love the most about Cuir Intense, it's the mysterious dimension of leather, this fragrance communicates something unexpected. It is not a common raw material for fragrance, we cannot include it in any perfume.
Now, take a look at when Thierry Wasser spoke to us about Guerlain's Muguet Millésime fragrance.