If there's a woman who knows how to take a beauty brand to the next level, it's Sharon Collier. Beginning her career at Neiman Marcus as the Assistant Fragrance Buyer, she then moved to Yves Saint Laurent Parfums as the Vice President of Sales before joining Laura Mercier Cosmetics as its President and CEO. In the latter position, Collier helped transform the brand into the globally recognised name it is today. A legacy she is now reliving at Cover FX.
Cover FX was started in 2000 (Sharon came on board in 2011) and was — and continues to be — a revolutionary force in the beauty world. Its vegan products are formulated without parabens, fragrance, gluten, mineral oil and talc, are cruelty-free and come in a whopping 40 shades with three undertone choices.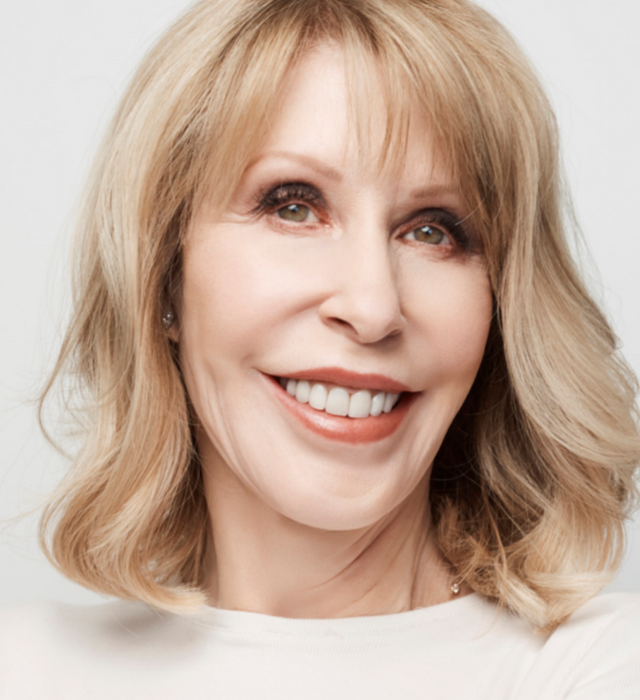 Sharon is in Dubai for a few days to launch the brand's new products — Glitter Drops and Shimmer Veil — and we caught up with her to chat all things beauty…
Is this your first trip to the Middle East or have you been before?
My first time. I love it. It's such an amazing experience. I first went to Kuwait and I went with someone who is from Kuwait so experiencing a country with someone who knows it and knows the culture and what to order on the menu (laughs) is the most fun ever! There's such a nice vibe and now Dubai is so fun. I can't wait to explore a little bit.
Tell me a little about Cover FX as a brand…
Cover FX started in 2000 and it was really the brainchild of a dermatologist in Canada that treated very serious skin issues and he wanted to have product that could cover and conceal. It was created in the hospital with high pigment so that it had amazing coverage, with formulas that were able to be blended and the other special thing about it was that since it was being used on such sensitive skin, it was free of any harmful irritants. So 17 years ago it was formulated with all of those things in mind, which today everybody is passionate about.
As we all know, skin concerns don't discriminate so the global shade palette was our concept from day one. We were the first probably to have 40 shades available and we had the perfect texture, shade and finish for everyone.
Was that level of inclusivity, to have 40 shades well ahead of the celebrity beauty brands coming in and shouting about it, important because, as you say, skin concerns don't discriminate?
Absolutely. It was created in Toronto where there is so much diversity and it was actually matched on real skin. I think in the library of shades there was over 50 and they were named for the patients. So then it was about going back through them, working out which ones were similar, and honing them down to form the collections.
How did the brand evolve from its start as a brand made by a dermatologist to being the cult makeup brand that it is today?
The two founders, one was a corrective make-up artist and one was Vic Casale who was one of the founding partners at MAC, started selling in pharmacies and then the brand was introduced into the retail market. When I joined the company in 2011, we really looked at the brand and said, 'How do we reformulate it to make it even more pure, safe and free of anything that could even be questionable?' and to modernise the formulas a little bit. So that was really the mindset and we relaunched in 2012 with new packaging.
Then, because our society is so multi-cultural and people are marrying across cultures, Vic said, 'There's going to be a new shade every day, how are we going to keep up with this?' So we brought in Custom Cover Drops with the mindset that you could customise — so if you had a liquid foundation that got too light in the summer, you could darken it.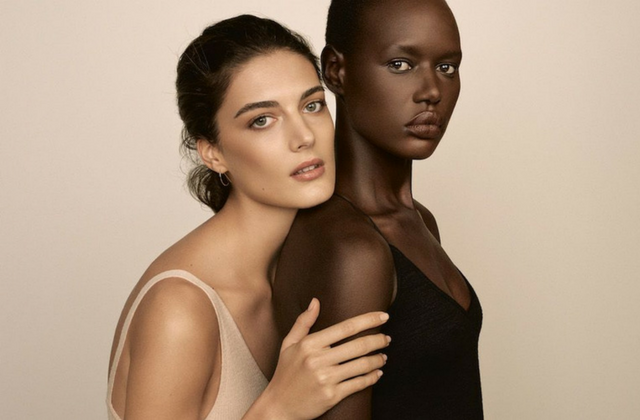 And that's such a clever idea given that women always have a wardrobe of foundations. I have three — one for the summer, one for the winter and one for in between!
Me too! So that was the real thought behind customisation and the drops were our first real step into that arena. Once we launched Custom Cover Drops our consumer said, 'We want more drops, we want to be able to customise our look from day to night, and to move into colour a little bit.' A lot of our consumers wanted to customise the skincare element of it also so we brought in the Infusion Drops. The beauty of those is that your skin changes day to day — for example, I'm in Dubai now but I'm getting ready to go to New York where there's a 20-degree difference — so having the capability to customise what's happening with your skin everyday is something that women love.
I think it's a really intelligent way to keep consumers using the brand also as they don't have to switch brands constantly to find the right shade or texture.
Absolutely. The other thing is, women used to be intimidated by makeup and now with how powerful influencers are in educating the consumer, everyone is kind of comfortable being their own makeup artist.
For sure, it seems like every second person is posting a makeup tutorial on Instagram these days! Is there anyone in particular you work with? I know you worked with Patrick Ta on the new campaign…
He is amazing and he has used our products on a lot of his celebrity clientele.
And how many stockists does the brand have worldwide?
We have just opened in Selfridge's in the UK, where we're also in Harvey Nichols and Space NK. Then we're in Sephora and we have a bit of an exclusive partnership with them whereby we're exclusive to them in South East Asia and in the Middle East. So we're beginning to branch out of North America and into other markets.
The Middle East is a powerful market. I love the [Middle Eastern woman's] passion for experimenting and playing, and sharing her knowledge.
Why was the Middle East a key market in your expansion strategy?
We have always seen the demand for our product through our London stockists and in Harvey Nichols we could see the trend with the shade range and there was a lot of interest from the consumer. Plus, it's a powerful market.
It is, and the consumer here is so knowledgeable and more and more, is looking for products that are going to treat her skin as well as help her achieve a really beautiful base…
That's right. I was just with a team of women in Kuwait and they all stressed that to me, that they're all very concerned about skincare now, not just about coverage.
I think that has a lot to do with the climate here in the Middle East too which can wreak havoc on your skin so you want to know that if you've got a foundation on that's sitting on your skin for eight to 10 hours that it's not harming your skin and making it worse in the long run…
That's right. I think that, having personally had problem skin when I was young, I could almost feel my skin getting irritated throughout the day and feeling like, 'I have got to get this makeup off my skin!'. Then I'd wake up in the morning and my skin would look better and I wouldn't want to put anything on it for fear that it was going to get worse again. That cycle is broken when you're using products that are good for your skin.
The products are vegan and cruelty-free — has it been this way from the beginning?
Always.
And was having the products be vegan to keep them as chemical-free as possible?
Yes, really that's the purpose. If you're dealing with a sensitive skin, which goes far beyond someone having problems with their skin — I mean just the environment is causing everyone to have some sort of sensitivity — I think you just need to add things that are protecting and helping and you sure don't need to put anything on it that's going to irritate it because we're getting that from the environment.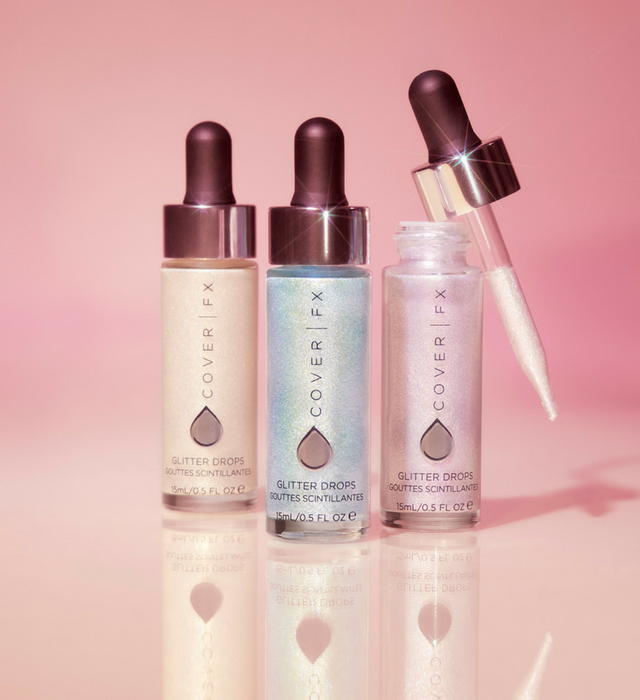 And you've just launched the Shimmer Veil and the Glitter Drops which is the brand's first foray into colour cosmetics — tell me a little more about the products and what makes them so special…
Once we did Custom Cover Drops and Custom Infusion Drops, our consumer was asking us to do a highlighter that would give illumination so we were trying to figure out what the right thing for Cover FX was. We didn't want to take a traditional route into colour so we started with Custom Enhancer Drops and again we thought, is the consumer going to really want to play and mix? But they were so well received! So we thought that's the way every aspect of colour should be perceived in a Cover FX fashion because our consumer can be a yogi who is health conscious and that's why she turns to us beacsue she wants a little bit of shimmer that can be layered subtly, or she can be the full-out glam girl who wants glitter and to shine to the moon. You can do both with our products.
I think that being able to customise products and to mix them and play with them brings a joy back into makeup that disappeared for a long time. I think that goes back to what you were saying about women feeling more confident with makeup now too…
You're right, it's fun and I think that we all love that. Plus the Glitter Drops are just so pretty to look at!
How are the products best used?
The Glitter Drops can be worn for an all-out glow or they can be mixed into foundation to give a really subtle glow when the light hits it.
I think highlighters have come into their own in the last year or so. But it can also be an intimidating product because you may not know how heavy to go or how to wear it properly…
Totally. And the other nice thing is the fact that these really are for everybody. As I say, I love it that you can go full-out glam but even at my age, I mix it with my foundation on an afternoon that I'm just running errands because it just gives you a little pop.
And the Shimmer Veil?
These are really sheer, transparent shimmers that are interesting because the formula is very light and almost watery. So it gives you play time, so you can blend it and then when it dries, it doesn't move, you won't see it move down your face. They're great for eyeshadows, lots of people love them for lips too, but lots of people are layering these under and above eyeshadow. You can also add it to eyeliner to give it a really beautiful shimmer.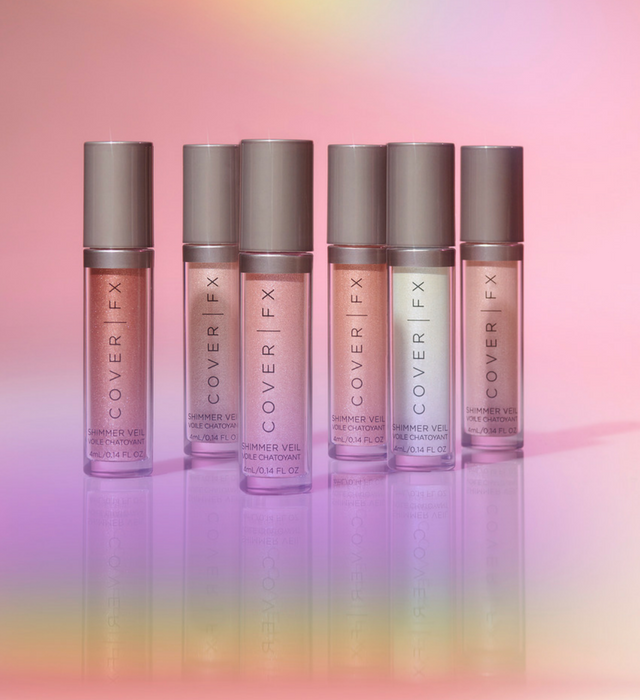 Since launching in the Middle East, what have the most popular products been?
The Drops. I think that this is such an educated consumer that is so comfortable playing that she loves the freedom of being able to customise her look according to her mood.
And now that you've had a few days in the region, what do you think of the Middle Eastern beauty aesthetic?
I love it. I think that they are so passionate about flawless skin. I've always loved the mentality that you don't have to have perfect skin, and yet you can look like you have flawless skin and I love that. I love the [Middle Eastern woman's] passion for experimenting and playing, and sharing her knowledge. The Middle East has such a powerful force of women.
Cover FX is available in the Middle East exclusively at Sephora. Now, check out our interview with Charlotte Tilbury.