The beauty industry can be an overwhelming space with the introduction of several new launches, ingredients and messages, but when it comes to a skincare brand that truly stands the test of time, Shiseido is a brand that succeeds time and time again.
Backed by brilliant science (whilst blending a sensorial experience), the Japanese skincare giant has been shaping the future of skincare for 150 years boasting a plethora of skincare innovations that really work.
Leading the skincare hall of fame, its boundary-breaking products filled with clinically proven formulas and patented technologies, have resulted in beauty heroes over the years. And to celebrate its milestone anniversary, Shiseido launched a collection comprised of three beauty products, ensuring your daily routine is met with a sensorial experience.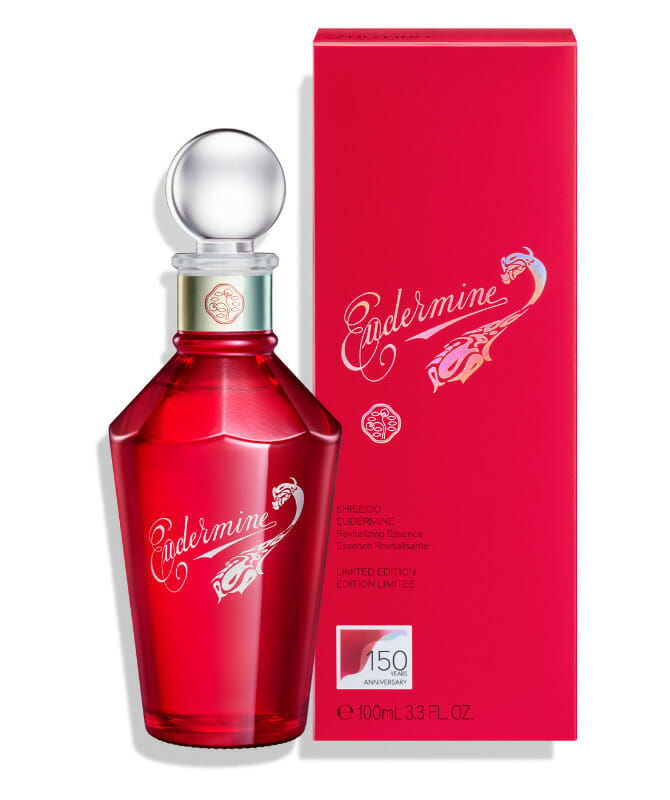 The limited-edition Eudermine Revitalizing Essence celebrates Shiseido's 150-year anniversary. Marking the house's first skincare product innovation, it's a fast-absorbing formula that provides immediate and long-lasting moisture, whilst promoting smooth cell turnover. It will also protect skin's surface from environmental aggressors, so that it'll keep the skin feeling hydrated no matter the climate, location or season.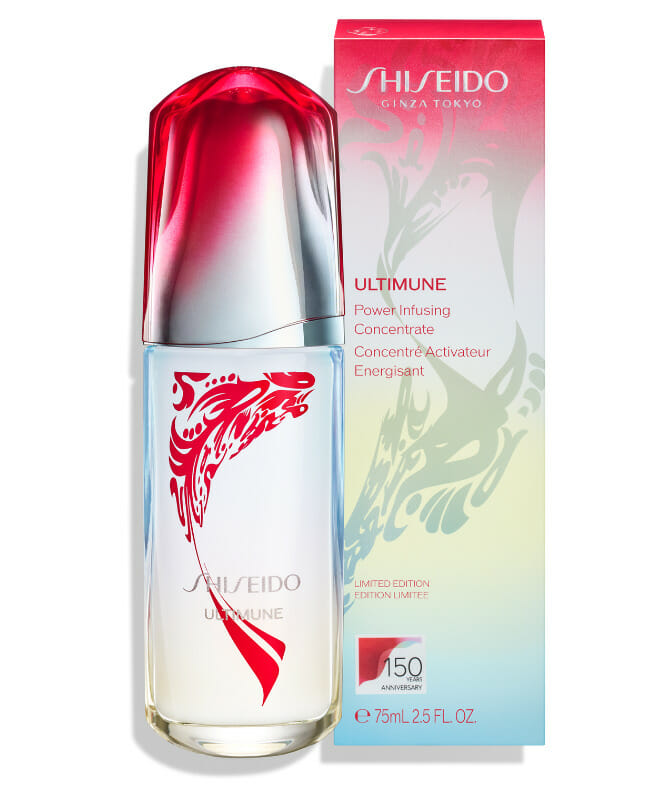 If you desire healthy vibrant skin, the new Ultimune serum will be your go-to. Getting an update with innovative technology, the anti-ageing formula celebrates the milestone with double anti-ageing technology powered by 8 botanical ingredients used to activate skin's inner defences, optimise skin's resilience and will stimulate your skin's vital flow to lead your skin to its ideal condition.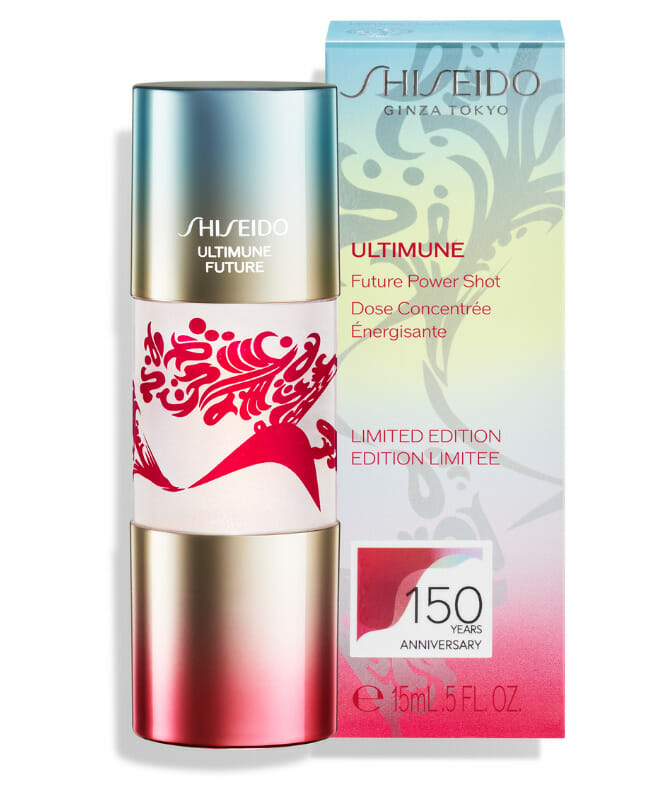 Take a shot of Shiseido's powerful serum that is boosted with 15x concentration of the key ingredients of Ultimune. The formula is lightweight and fast absorbing, yet intensive to boost your radiance, now and for the future.
Continuing to be pioneers in the cosmetics industry, Shiseido has established itself as a benchmark when it comes to the development of an effective hyaluronic acid and until now, its innovation and technology is what we'll continue to celebrate for the next 150 years.
Take its MolecuShift Technology, for example. A technology inspired by aesthetic procedures yet fills the skin with highly hydrating and volumizing hyaluronic acid, it gives the skin a more youthful appearance. Bringing the benefits to life are two complementary and inseparable serums that act in full synergy.
The Skin Filler Bio-Performance Serums – which include a night infill serum and day full expansion serum – work in unison to hydrate and volumize the skin. Instantly replenishes the skin and restores its youthful appearance with just one use, the Skin Filler Bio-Performance Serums are infused with key ingredients (such as Expander, Red Clover flower, cinnamon and Chai Hu), backed by research and innovative technology.
Available in premium packaging that is sustainable, the launch is a true testament to what lays at the heart of Shiseido.
To further celebrate Shiseido's milestone anniversary, the skincare giant took its celebrations to the world's tallest skyscraper. Taking over Dubai's majestic Burj Khalifa, Shiseido's award-winning products were displayed on the landmark, complete with the brand's iconic red hue.
Discover more at Shiseido's dedicated e-commerce site for the Middle East on shiseido.me.