There is no sign that the relatively new concept of Non-Fungible Tokens, also known as NFTs, is causing an uproar in the fashion and beauty industries. Although the metaverse is a relatively unexplored area, it represents a huge potential market for companies, and brands like Guerlain, MAC Cosmetics and Clinique are just a few that have already jumped on the bandwagon.
Recently, Guerlain has tried to combine sustainability with the introduction of NFTs. The company is selling 1828 'Cryptobees,' or virtual bees as NFTs, to support a reforestation project in the Vallée de la Millière nature reserve in France – a nod to its existing Abeille Royale skincare line, which is known for its bee products. Each Cryptobee is assigned to 1828 pieces of land in the nature reserve, with precise geographical coordinates of the section it represents. The collection, called 'Reaverse,' has unique graphics with four levels of rarity. The cryptobees cost 20 to 250 Tez (XTZ), the cryptocurrency of the Tezos blockchain, and have been on sale since April this year. The ethos behind the Guerlain NFTs is to "bring nature back to life in the real world." Buyers of the Cryptobees can own a digital work of art and gain access to the Guerlain Nature Preserve.
In collaboration with the Keith Haring Foundation and in support of America's National Youth HIV/Aids Awareness Day, MAC Cosmetics has also released its first NFT. The collection will be available on the NFT marketplace Opensea until June 1, with prices ranging from $25 to $1,000. MAC will donate the entire purchase price from initial sales of the Viva Glam x Keith Haring NFT collection to the MAC Viva Glam Fund to support young people affected by HIV and AIDS. This is not only a thoughtful collaboration but also a charitable one. Aïda Moudachirou-Rébois, Global Chief Marketing Officer of Mac Cosmetics, explained, "We have had our sights set on the metaverse for a while, but we have been thinking about how best to approach it and what makes sense from a brand perspective."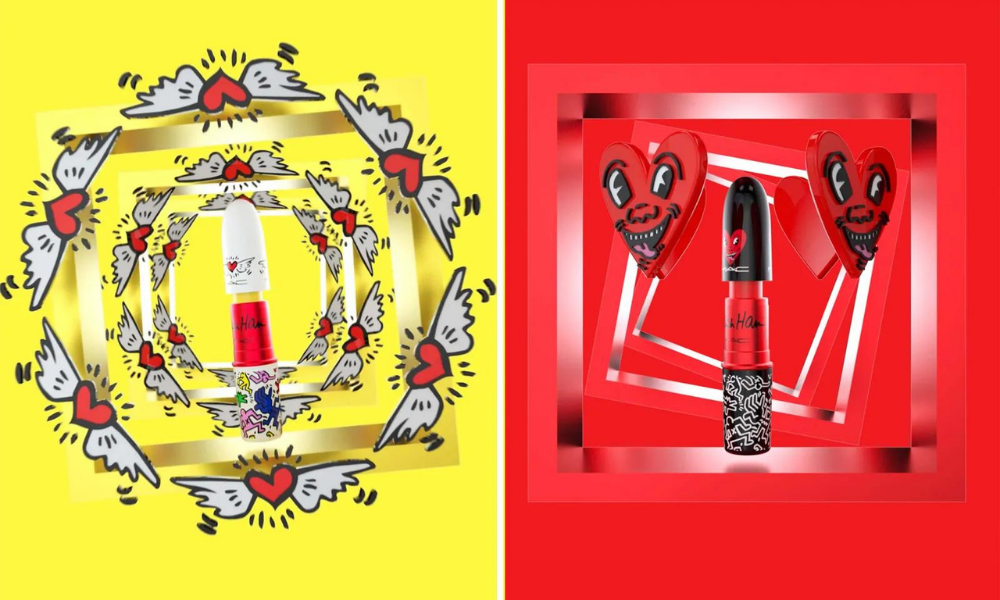 Not far behind, global beauty brand, Clinique, is giving their consumers that are part of their existing reward scheme the chance to receive complimentary products for the next 10 years along with one of three editions of an NFT artwork in a bid to drive popularity and loyalty. Though the brand will not be selling NFTs, the artwork referred to as 'Meta Optimist' will be a conceptual 'molecule' that changes colours based on two of its most sought-after skin products, the Moisture Surge 100H Moisturiser and their Almost Lipstick Black Honey. Two long-reigning products always seem to be unavailable the idea behind this was 'if you couldn't get it in a store, you could own the NFT and get in on the experience' shared Roxanne Barretto Iyer, Clinique's Vice President of Global Consumer Engagement.
Both products with a wide following on social media add major value to the brand and inevitably seem like natural products to push forward into the metaverse.
ALSO READ: TAG HEUER IS THE LATEST BRAND TO ACCEPT CRYPTOCURRENCY.