Perhaps one of the Middle East's greatest achievements last year was gathering the world at Expo 2020, one of the largest, most diverse World Expos yet. A culturally-enriching, visually-striking and emotionally-inspiring destination, Expo 2020 has certainly given us some amazing exploratory experiences with endless opportunities. Although we're halfway through what Expo 2020 has to offer, the best is yet to come as there's still plenty to do and see.
Attracting residents and tourists from around the world (all ages are welcome), make a day of it and discover the highlights you simply must add to your calendars this month.
Ladies Only Yoga at the Water Feature
There's nothing quite like starting off the New Year other than by finding your zen. At Expo 2020's Surreal feature, the impressive water installation will serve as the backdrop to an hour-long session where you will be guided by an expert in the process of stretching and contorting your body – practices that are bound to leave you feeling rejuvenated.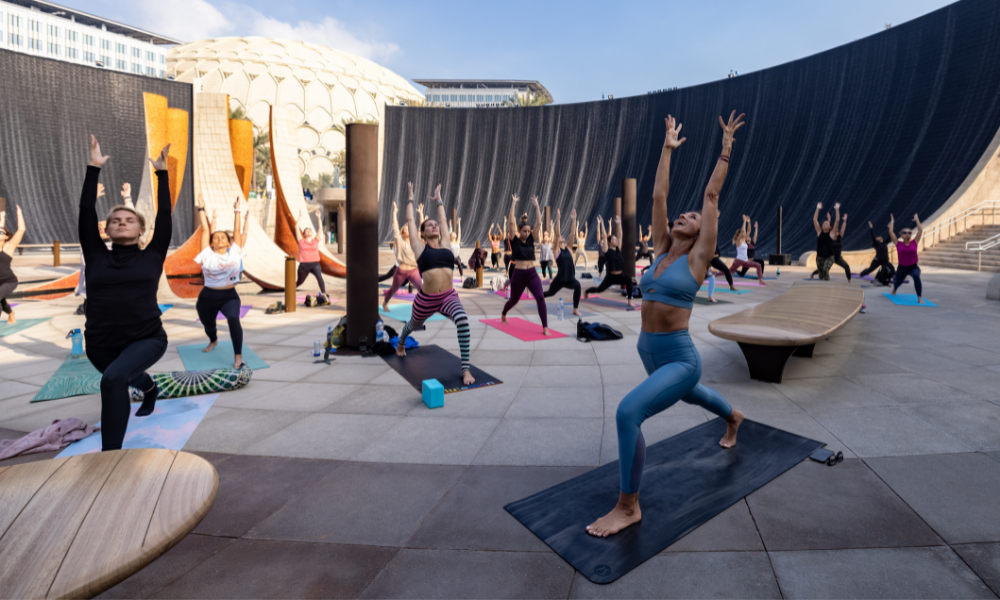 Ladies Only Yoga at the Water Feature will take place every week on Monday at 9:30am. To attend, it comes free with an Expo ticket. Just bring your own mats and we'll see you there.
The Vegan Food Festival
January is dubbed as 'Veganuary', a month-long challenge where you get to explore the greatest selection of plant-based food and drinks, and there's no better place than the Expo site to tantalise your taste buds. Global taste makers, Michelin-rated celebrity chefs and international brands are coming to one place to serve up some of their famous vegan dishes, sweet and savoury plates and plenty more.
Whilst indulging in a game-changing culinary experience, indulge in good food, take a stroll around the festival and enjoy an eco-marketplace filled with sustainable stalls, a vegan and organic spa, Chef talks, entertainment and activities throughout the day. The Vegan Food Festival is set to take place at various locations around the site, including Festival Garden, Wadi Avenue, Jubilee Park and near the Malaysia Pavilion.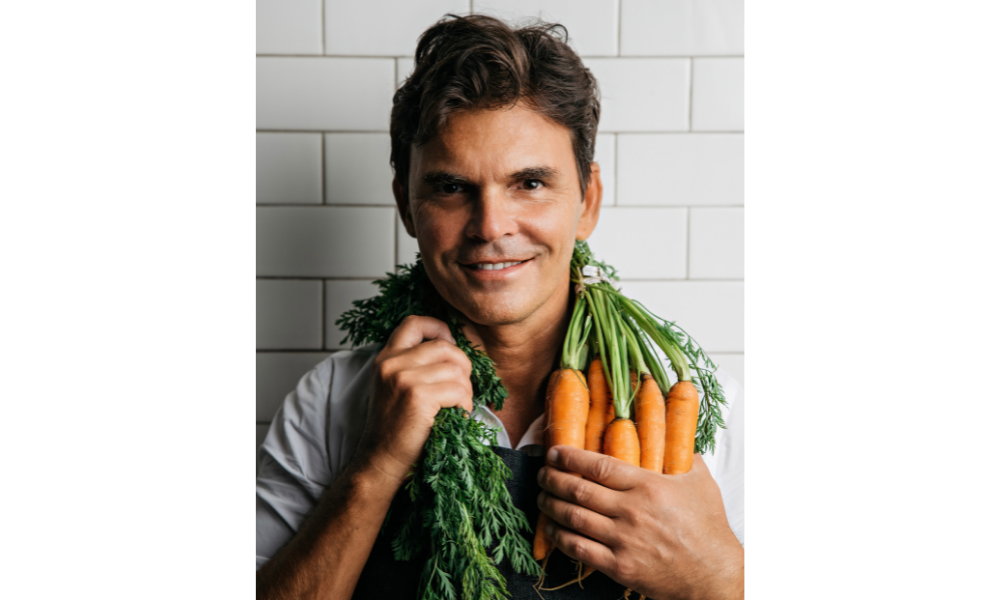 The Vegan Food Festival will run every day from January 14 – 30.
Jalsat Nights
Leading musicians get ready to showcase the finest Emirati and regional music as vibrant Khaleeji-led jam sessions come to life at Expo 2020. Held every month, Jalsat Nights is a platform to truly highlight Khaleeji culture and its leading talents. Kicking off January, get enthralled by talented singers Fouad Abdulwahed and Dalia Mubarak as they gear up for a show-stopping performance.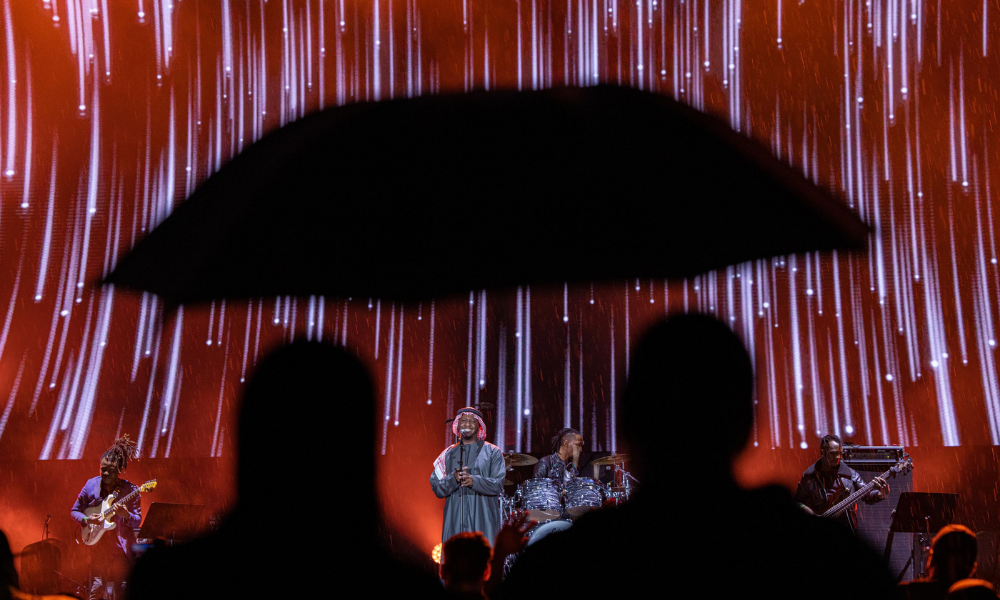 Jalsat Nights will take place on January 12.
Celebrate Korea National Day
K-Pop holds a major spot in the Middle East's cultural likings and the Korean pavilion is gearing up to host a slew of performances for Korea National Day. Making sure that celebrations are done right, K-pop acts are set to take their power moves and funky tunes to the Jubilee Stage including Stray Kids, Psy, Sunmi, GI-dle, Golden Child and Forestella.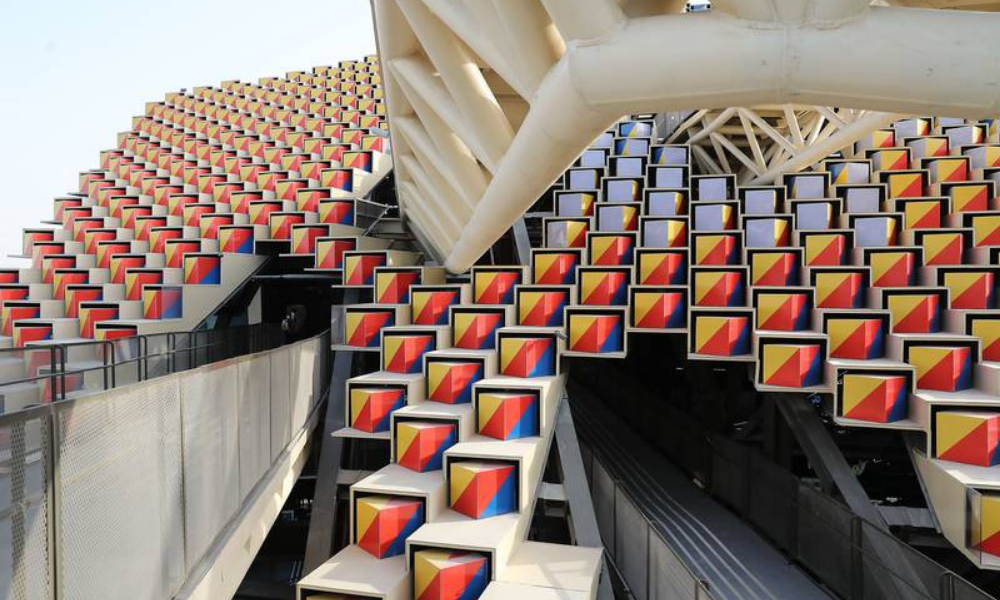 Korea National Day celebrations will take place on January 16.
Expo 2020 Dubai: Run 2
There's nothing like actually committing to those fitness resolutions you made as we rang in the New Year. A fun way to stick to those healthy habits and goals is to take part in the Expo 2020 Dubai: Run 2 – one of the most iconic runs of the year! Open to all ages and abilities, you'll have the chance to take part in the 3km, 5km or 10km route, taking you through a myriad of international pavilions, stunning architecture of Expo's thematic pavilions (Sustainability, Mobility and Opportunity Districts) and of course, the focal point of the site, Al Wasl.
What makes it even more exciting and worth that early wake-up call is all participants will receive 3x free tickets to Expo 2020 for the run day, a custom-made race t-shirt, medal, goody bag, a downloadable certificate and F&B discounts from several restaurants.
The Expo 2020 Dubai: Run 2 will take place on January 22 from 7am at the Sports, Fitness and Wellbeing Hub. To register, please visit premieronline.com.
Vegan Market Pop-Up
In line with Veganuary, not only will you be able to indulge in an array of exceptional plant-based dishes and healthy offerings throughout the month, but the Festival Garden will also be launching an exciting vegan market pop-up to celebrate the end of Veganuary. Discover over 60 local vegan vendors selling everything from fashion, jewellery, beauty products, luxury items and much more.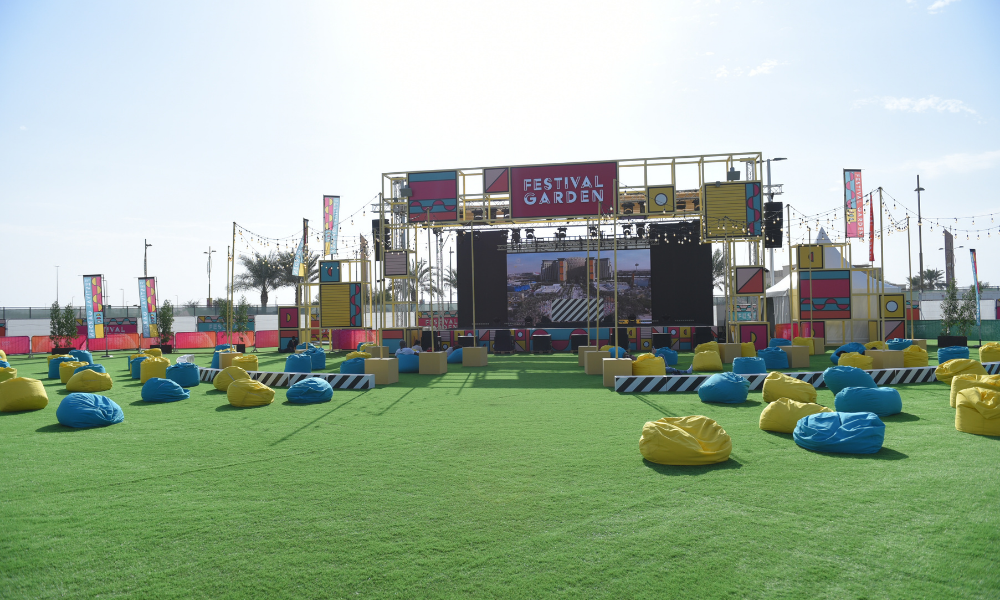 The Vegan Market Pop-Up will take place at Festival Garden on January 29 and 30.
To view the full list of activities and experiences taking place at Expo 2020 Dubai, please visit expo2020dubai.com.