Riyadh, Saudi Arabia, is experiencing a vibrant wave of fashion and beauty as a hub of new boutiques and brands make their debut in the city. The fashion-forward residents of Riyadh can now revel in the latest trends and styles as international luxury labels set up shop, offering a curated selection of exquisite garments and accessories. Simultaneously, the beauty scene is flourishing with the arrival of renowned cosmetic brands, introducing innovative skincare and makeup products to satisfy the desires of the city's beauty enthusiasts. From high-end fashion houses to niche boutique brands, Riyadh is becoming a thriving place of fashion and beauty, catering to the sophisticated tastes of its stylish inhabitants, discover here the 5 top brands making a bold entrance with their boutiques:
Maria Tash is now in Via Riyadh.
Enter the realm of piercing perfection as MARIA TASH Riyadh proudly unveils its inaugural permanent store, spanning an awe-inspiring expanse of 2,700 square feet adorned with four captivating treatment rooms. As the fourth jewel in their Middle East crown, following the triumphant openings of previous locations in 2018 and 2022, this boutique marks a momentous expansion milestone for the brand. The design narrative flawlessly captures Maria's artistic vision, enveloping visitors in a realm of minimalistic modernity.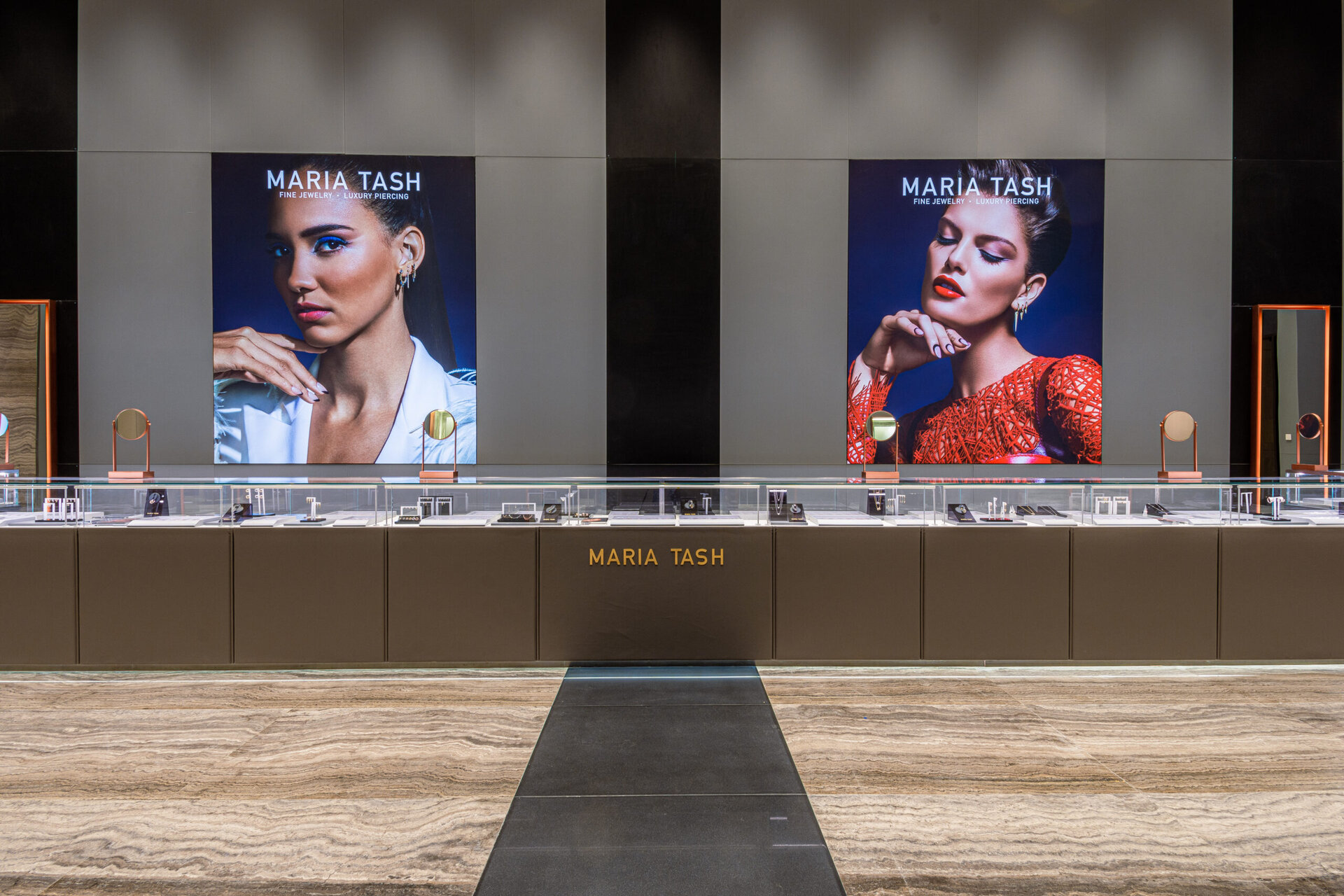 It's just a relocation for Etoile La Boutique.
Etoile La Boutique unfurls its grand relocation within the magnificent Kingdom Mall in Riyadh. Ascending to the lofty heights of the mall's second floor, the new abode of Etoile La Boutique beckons with a storefront that seamlessly blends opulence and contemporary allure. This visionary retail masterpiece, overseen by the illustrious founder and president of Etoile Group, Ingie Chalhoub, promises an extraordinary shopping experience like no other. Step into a world where design and sophistication harmonize, and allow yourself to be captivated by the resplendent offerings that await within the lavish confines of Etoile La Boutique.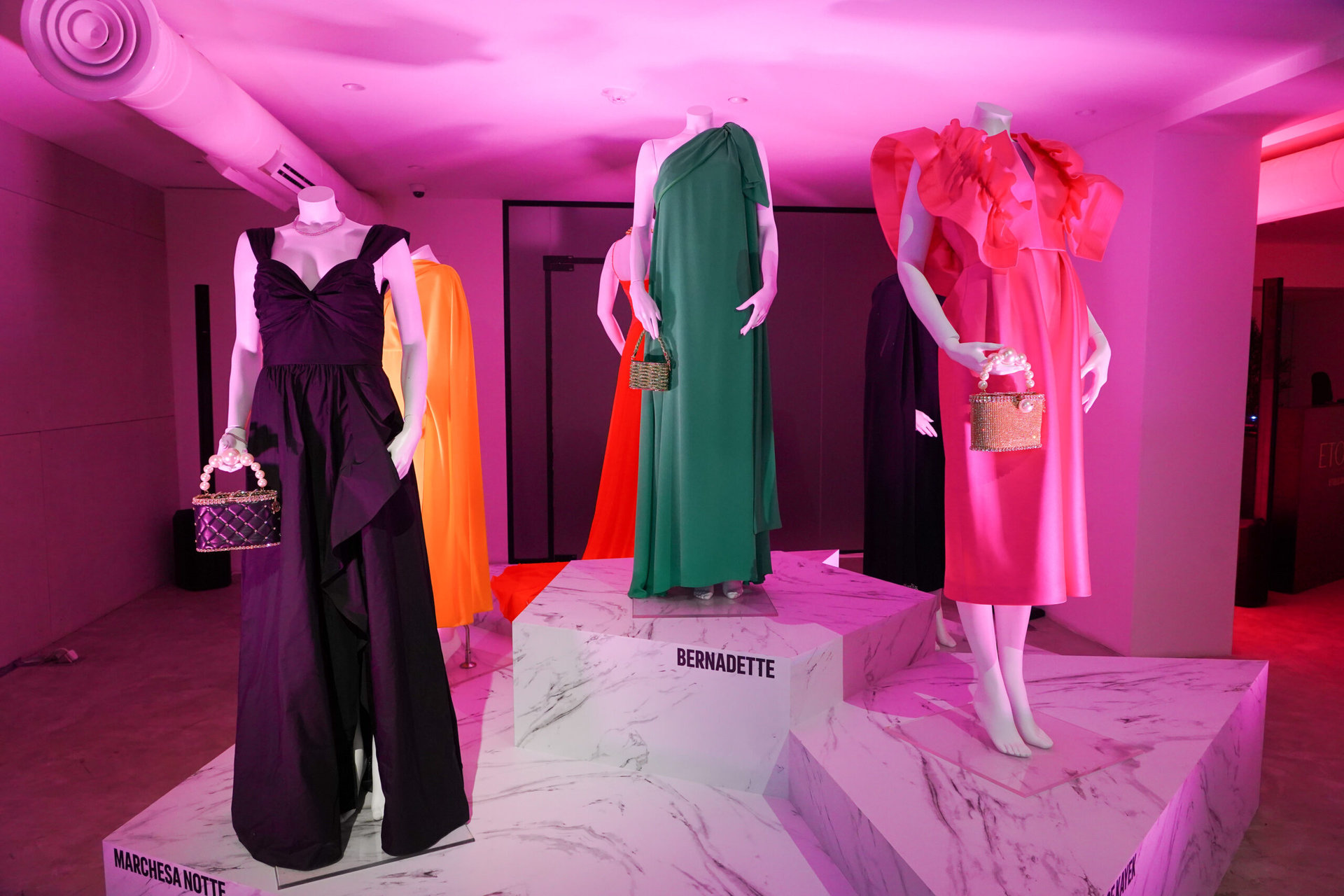 Armani goes to Riyadh Park Mall.
This captivating space serves as a tribute to Armani's visionary concept of allure, encompassing everything from their iconic fragrances to their award-winning makeup treasures and beloved skincare essentials. The boutique's architectural marvel fuses sweeping curves, open expanses, and opulent materials, evoking an exquisite harmony of design. Elevating the experience to new heights, a secluded haven awaits within, granting exclusive consultations with seasoned beauty mavens, dedicated to unveiling personalized secrets in fragrance, makeup, and skincare. Adorned with captivating digital screens and immersive technology, this sanctuary offers a lavish, sensorial sojourn through the realms of beauty.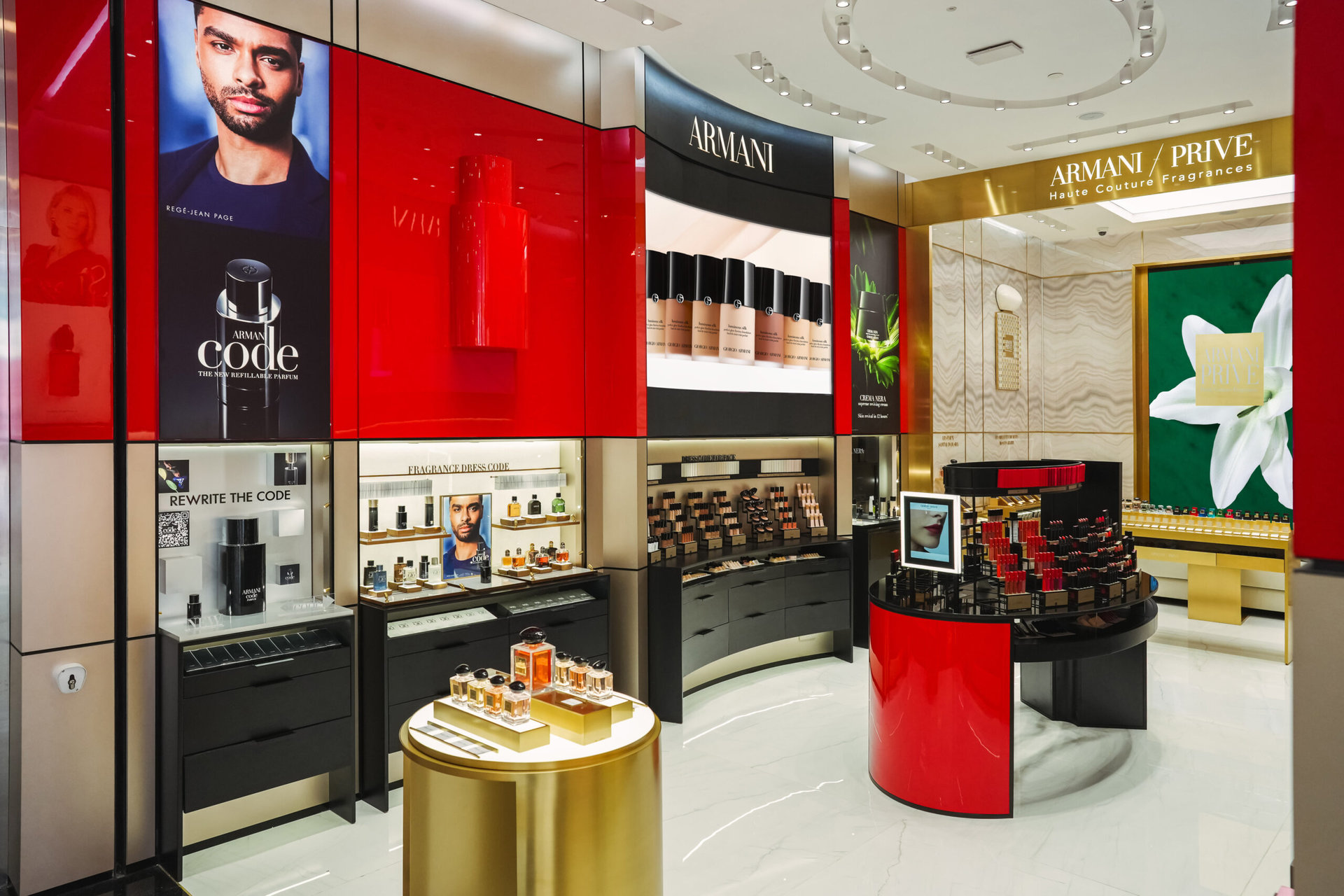 This is Elie Saab's first flagship store in Riyadh.
Step foot inside the expansive 350 sqm ELIE SAAB flagship boutique, where an immersion into the world of ELIE SAAB awaits. Prepare to be captivated by the grandeur of this sanctuary, featuring a private haute couture salon, offering an exclusive haven for those seeking the epitome of refined luxury. Indulge your senses with a stunning showcase of the latest ready-to-wear and bridal collections, as well as the enchanting realms of kidswear, accessories, and fragrances. The essence of ELIE SAAB gracefully emanates from every facet of the boutique, where an ethereal harmony of design awaits. Marvel at the bespoke interior, meticulously curated and furnished by ELIE SAAB Maiso with opulent copper and oak wood accents, while mirrors adorned with the abstract ELIE SAAB monogram reflect a sense of timeless allure, embodying the brand's signature aesthetic in a way that embraces both opulence and warmth.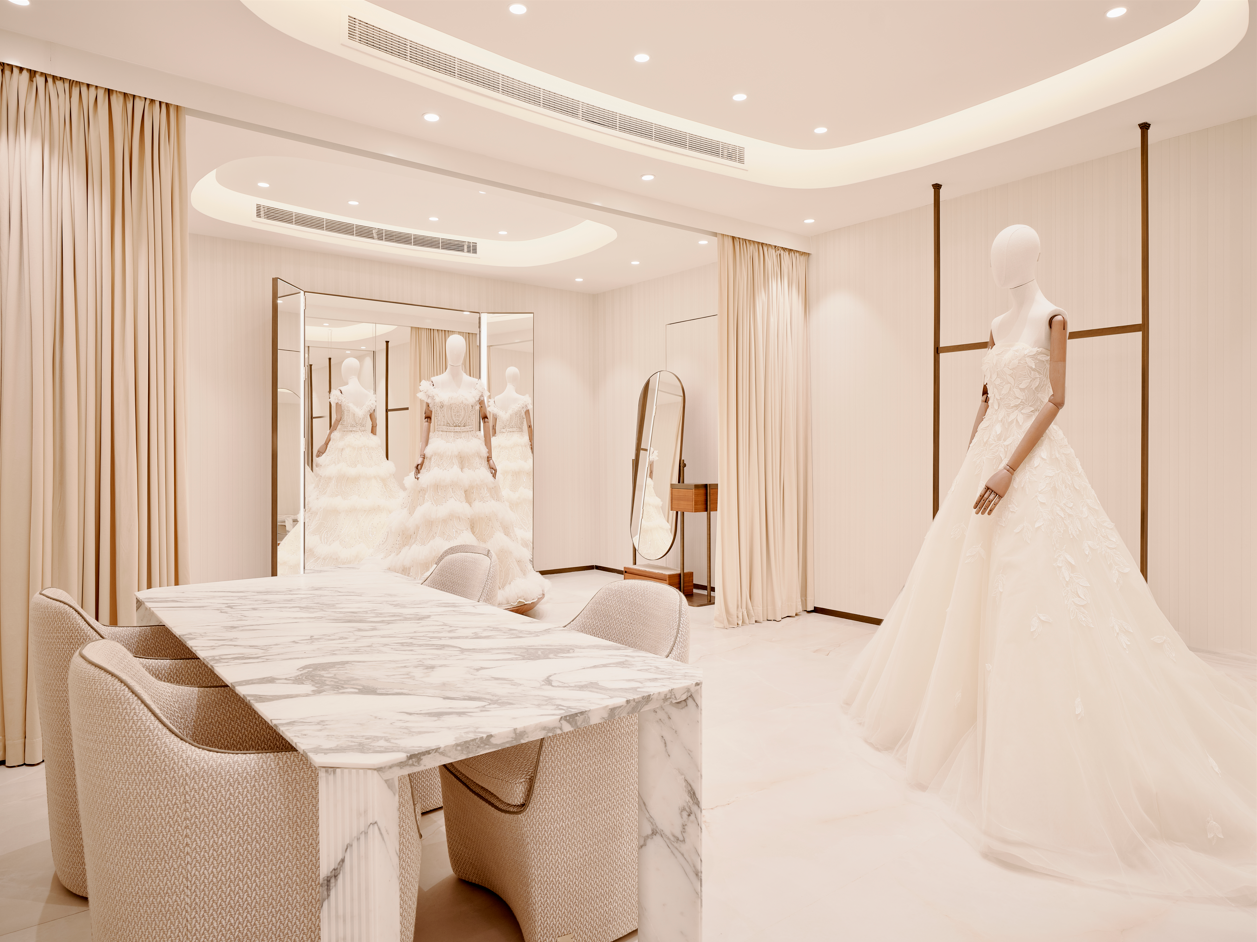 Etro's new flagship store is in Kingdom Center in Riyadh.
Embarking on a journey of opulence and style, ETRO, the Italian luxury brand, proudly unveils its dazzling 200-square-meter with an open-front entrance that commands attention, the boutique becomes a haven for ETRO's distinguished clientele, showcasing an array of exquisite offerings. From the elegant women's and men's ready-to-wear collections to the coveted leather goods, accessories, and captivating fragrances, every corner exudes a harmonious blend of grandeur and sophistication. The interior design is a testament to meticulous artistry, boasting noble materials and visionary textures that evoke a refined and inspiring ambiance. As you explore, get ready to be inspired by the stucco-covered walls to display cabinets adorned with warm touches of eucalyptus wood. Beneath your feet, a captivating floor unites the essence of mixed terrazzo marble and beige marble, further elevating the sensory experience.