There's no shame in wanting to splurge on the ultimate hotel experience whilst you're on holiday. It's even better when said hotel looks out for mother nature. There's a slew of eco-friendly hotels tucked away around the globe and we've rounded up five ultra-luxe destinations that have a sustainable and environmentally conscious ethos in mind.
Emirates One & Only Wolgan Valley, Australia
If you're headed Down Under, this resort offers its visitors the ultimate tranquil experience with its very own 7,000-acre wildlife preserve, located in the country's Greater Blue Mountains. With a strong focus on ecological sustainability, the resort perfectly blends conservation with luxury and includes domestic water recycling and the reuse of building materials.
Also, the resort features heat exchange technology, solar panel usage and reduces its carbon footprint by monitoring fuel usage. Perhaps one of the best perks worth mentioning is that the resort offers only locally sourced food from its growers.
Plus, the resort is not only surrounded by a beautiful backdrop but it is also just a two-hour drive away from Sydney.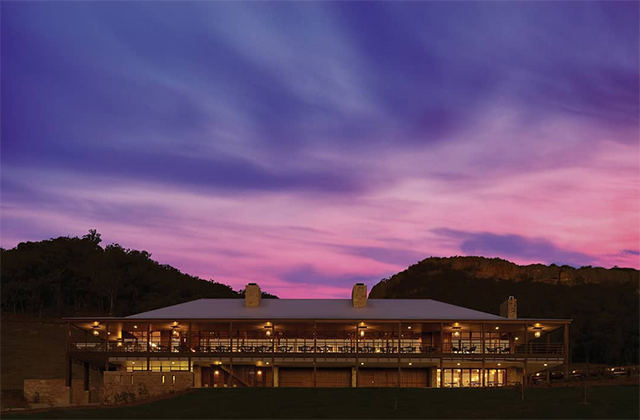 The Bushcamp Company, Zambia
Africa is home to several scenic locations, beautiful nature and diverse wildlife, and if you're planning a trip the continent anytime soon, Zambia's South Luangwa National Park should be on your list. With nature being a strong reason for visitors to head down to the chalets for vacation, the destination is as green as possible and includes solar technology throughout its lodges.
Each chalet and tent have their own solar panels for power, lighting, charging, fridge-freezers and to pump water that even includes its own solar water heating system. Additionally, all of the organic waste composted down from the kitchen has been used for several tree planting programs across the villages.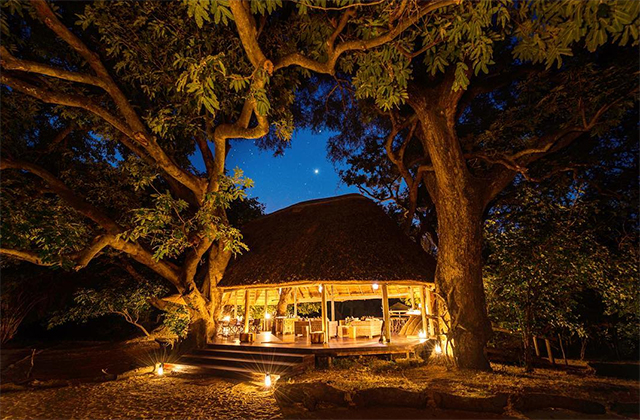 Alila Villas Uluwatu, Bali
Bali is always a top travel destination throughout the year. Surrounded by a plethora of tiny islands, Bali is home to the Alila Villas Uluwatu which is one of the first resorts to receive the highest level of certification from EarthCheck, courtesy of its environmentally sustainable design measures, water conservation, wastewater management system and a special Bali savannah ecosystem.
Beautifully sitting on an elevated plateau, the villa also includes its own pool and private cabana overlooking the Indian Ocean.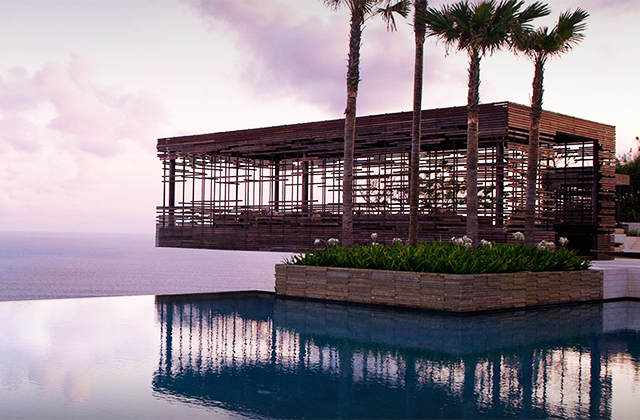 Adrere Amellal Oasis, Egypt
If you're looking for a quick getaway around the region, there's accommodation located in Egypt that offers travellers a unique, luxurious, environmentally and socially conscious experience. Titled Adrère Amellal Oasis, the ecolodge is literally nestled at the foot of the 'White Mountain' and hosts 40 rooms that have been crafted with salt-rock on the walls and palm used on the roofs. Every room is completely unique, with selected furniture and crafts that pay tribute to the talented local artisans.
Oh, and did we mention that the ecolodge has welcomed distinctive guests over the years, including Prince Charles and the Duchess of Cornwall.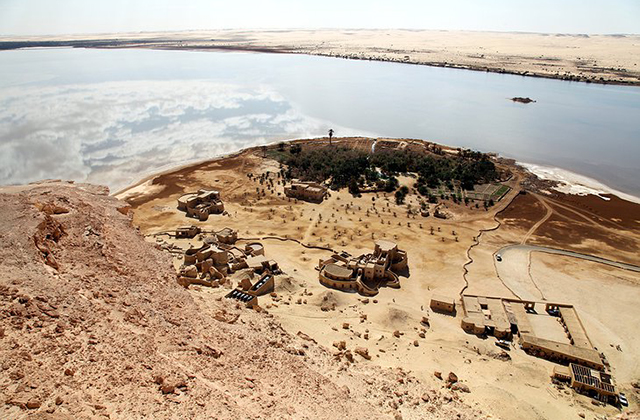 Hotel Indigo, Sustainable City, Dubai
In recent years, Dubai has transformed its metropolitan city into a hub brimming with culturally-enriching concepts, eco-friendly developments and technology-friendly projects, and we're about to receive the city's first sustainable hotel.
Hotel Indigo began construction earlier this year and it is set to have 100 per cent of its energy needs met by solar power, as well as a neighbourhood café, a speciality restaurant and will be located near an organic farm that will supply all the herbs the hotel needs.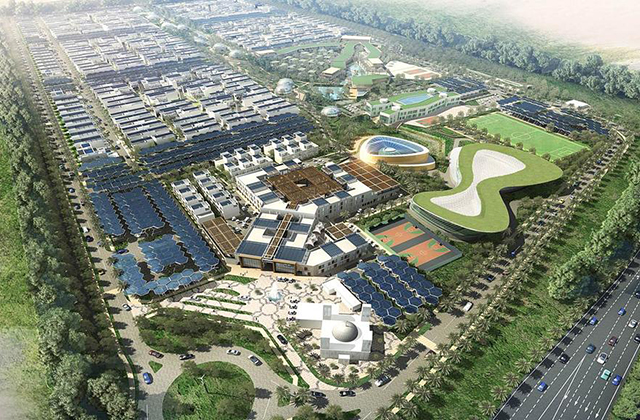 Now, discover more about this all-natural beauty experience coming to Dubai next month.