Comlux, the Swiss Aviation Maestros crafted the Airbus ACJ TwoTwenty, inviting passengers to experience an unforgettable Fly Five charter service. Designed for those who seek boundless adventures within a 12-hour flight, the Fly Five charter service opens the gates to coveted destinations like Santorini, Ibiza, and the dazzling European sanctuary of Zurich—bringing the vivacious spirit of Five Hotels to the heavens.
Prepare to be mesmerized by this Airbus masterpiece, meticulously engineered by Comlux and ready to welcome up to 16 discerning passengers into its embrace. Graceful and stylish, this majestic aircraft takes flight with a wingspan of 35.1 meters, adorned in a sleek white livery infused with the vibrant hues of Five Hotels' iconic pink and purple-toned branding. When you step inside, a breathtaking world unfurls before your eyes. The interior of this airborne marvel is a testament to artistic vision and unabashed revelry. Every inch bespeaks opulence, where contemporary design intertwines seamlessly with the pulsating energy of a never-ending celebration.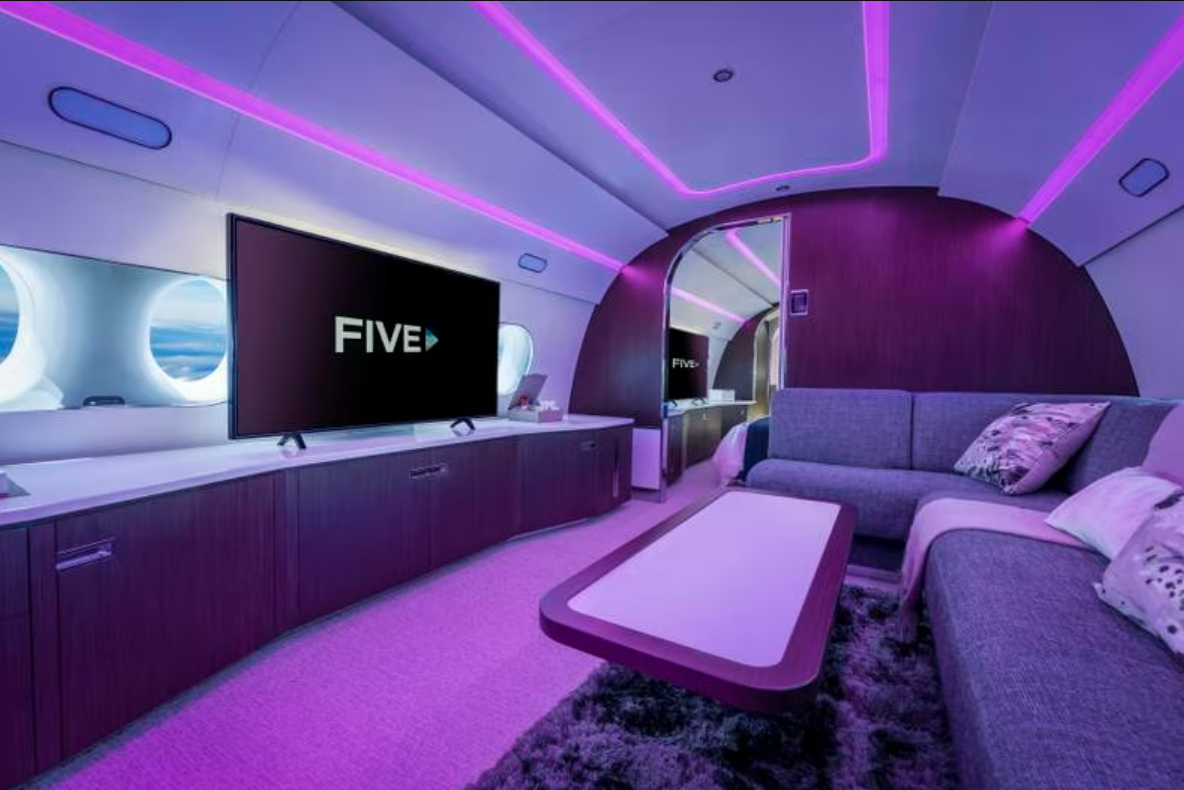 Spanning an impressive expanse of 73 square meters, this airborne sanctuary redefines the limits of indulgence with a flying hour rate that ranges from $13,000 to $14,000. You can immerse yourself in the ultimate cinematic experience within the private cinema room, retreat to the master bedroom, a realm of tranquility and elegance, and enjoy the business lounge and dining area.
Stay connected amidst the boundless skies with on-board wi-fi and immerse yourself in a symphony of sound with a nightclub-quality sound system and electro-chromatic shades on each of the window.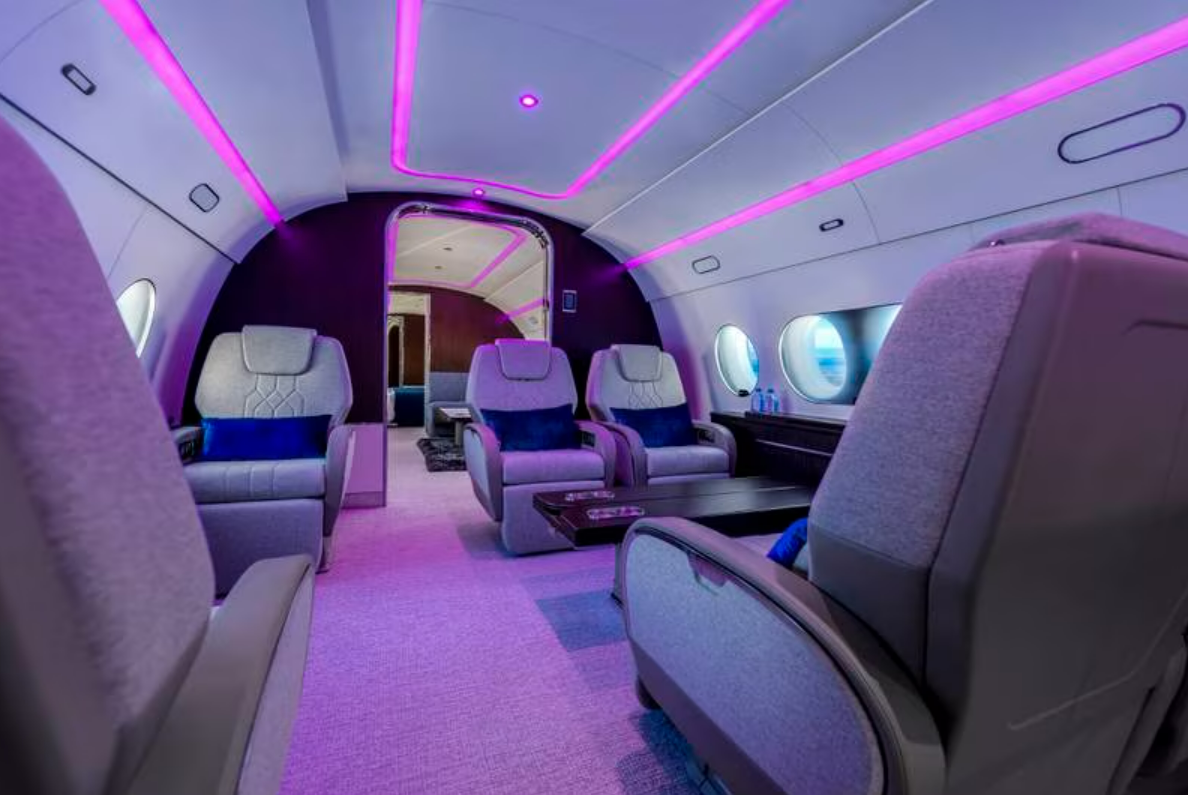 ALSO READ: BRANDS HAVE GAINED ACCESS TO VAST AMOUNTS OF USER DATA AND ARE LISTENING TO US WHEREVER WE GO.