The summer holidays may seem like lightyears away but, there's no better time to start planning where your passport will you next. Stuck for inspiration? Tripadvisor has just released its annual Travellers' Choice Awards which name the top 10 cities worldwide. And luckily, we don't need to leave the city for the ultimate destination escape as Dubai has ranked as the world's most popular destination.
The list is based on millions of reviews submitted on the platform by the global travel community and for the second year running, Dubai took the top spot.
"Dubai is a destination that mixes modern culture with history, and adventure with world-class shopping and entertainment," said Tripadvisor. "If you're looking for thrills, you can float above the desert dunes in a hot-air balloon, climb aboard a high-speed ride at IMG Worlds of Adventure or skydive over the Palm Jumeirah."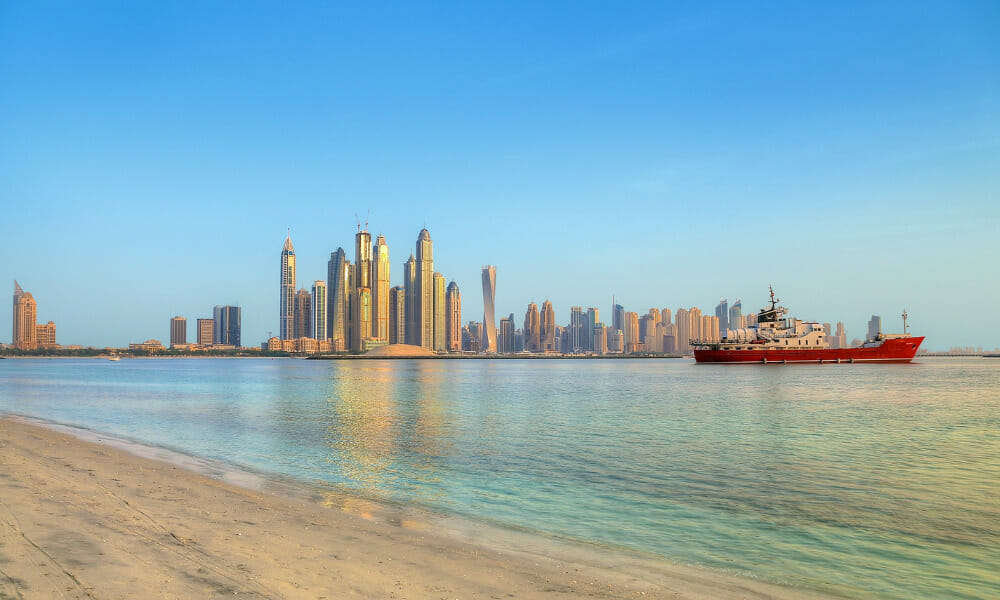 With beautiful beaches, record-breaking attractions and unmissable experiences for the whole family, you'll be able to do plenty in Dubai. Whether it's experiencing the rich culinary heritage and proud traditions that make up Dubai's vibrant culture, there's a plethora of sights and sounds to take in, whilst indulging in the world of flavours Dubai has to offer. Whether it's from street food delights to Michelin-starred dining, you'll find it in this thriving metropolis.
Not only does it offer a breathtaking skyline including the world's tallest building, but you will also find the latest Dubai attractions for a holiday in the sun and discover all that is spectacular in the city.
Below, take a look at Tripadvisor's most popular destinations in 2023…
1. Dubai, UAE
2. Bali, Indonesia
3. London, UK
4. Rome, Italy
5. Paris, France
6. Cancun, Mexico
7. Crete, Greece
8. Marrakesh, Morocco
9. Dominican Republic
10. Istanbul, Turkey
ALSO READ: BEYONCÉ, THE MAYYAS, KENDALL JENNER AND MORE CELEBRATE THE WORLD'S MOST ULTRA-LUXURY RESORT IN DUBAI.