If like us, you've been endlessly scrolling through social media eventually finding out that everyone is in or currently planning a trip to the Maldives, you're not alone. The ultimate destination for couples, families or anyone looking to escape reality for a moment has opened its borders, welcoming tourists from around the globe to discover its crystal-clear waters, white sandy beaches and endless experiences that are bound to give you a sense of unwinding.
The game-changing destination offers 264 stylishly designed studios and villas, 10 extraordinary dining venues and plenty of fun-packed activities to choose from – trust us, there's something for everyone. With summer and another Eid holiday coming up, we've listed five reasons why you need to book your next stay at Kandima Maldives.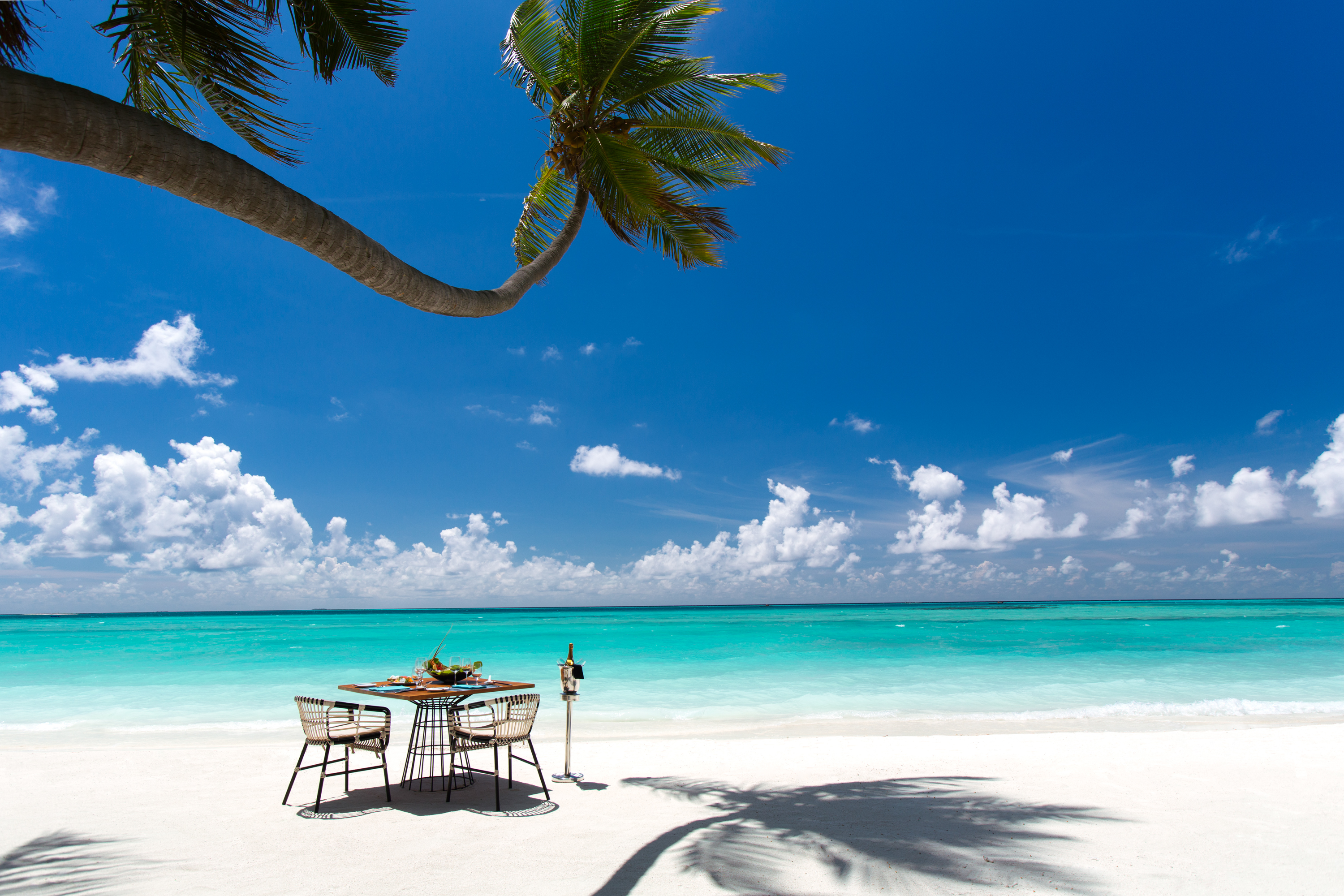 Location: Getting to your resort is just a short 30-minute flight from Male International Airport where you'll land at Dhaalu Atoll followed by a 20-minute boat ride to the island. It may sound like much, but the escape is totally worth it as there is a large natural lagoon and lush tropical island surrounding that will simply take your breath away.

Ranging 3km long, the island is home to several wanderlust opportunities and also, includes the largest pool in the Maldives measuring 100 m (situated at the hotel, itself).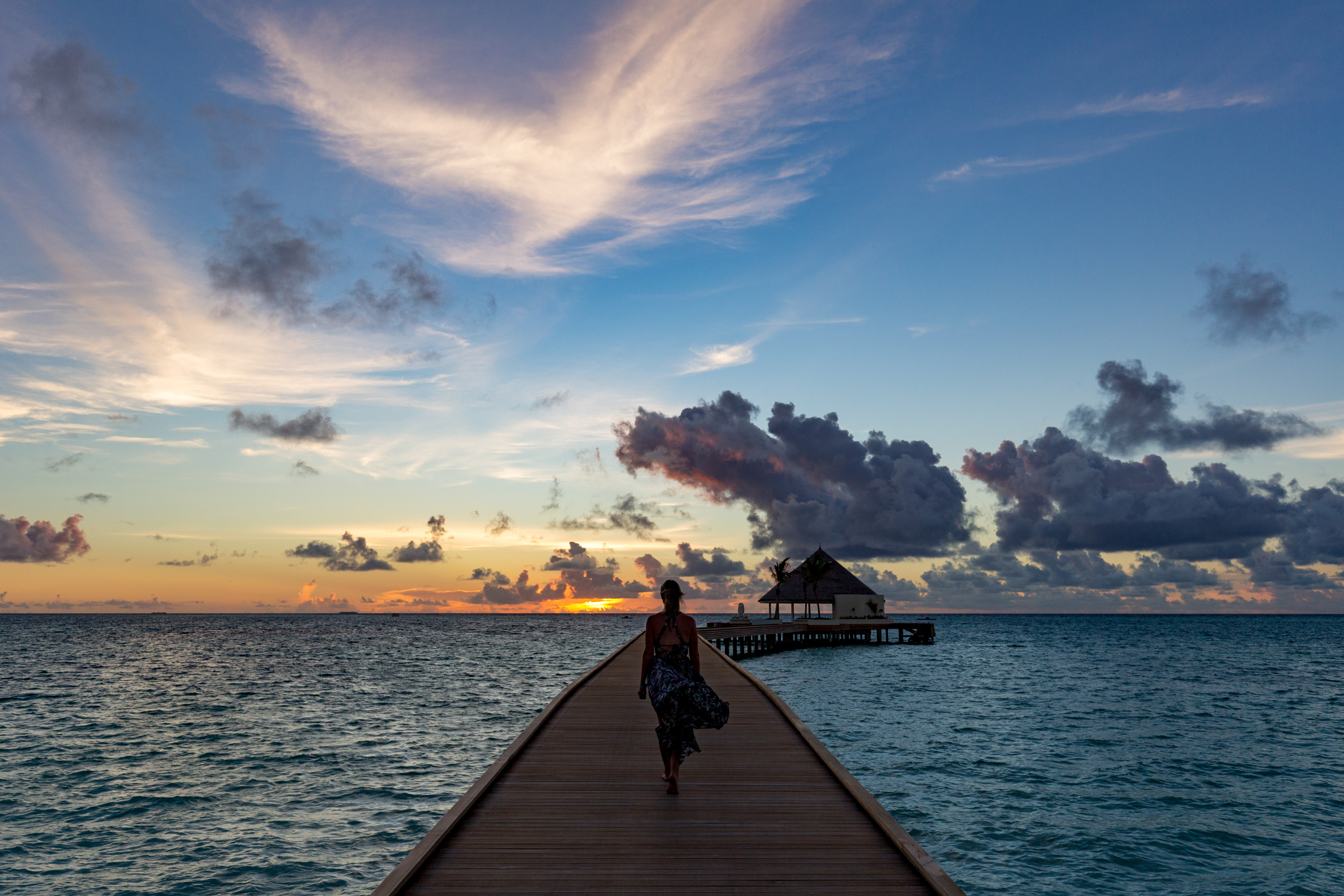 View: The ultimate destination to end all others, Kandima Maldives offers rooms cantilevered over the water, just in case a walk to the beach is too much effort.

Offering both a plethora of studios and villas, choose between the best of both worlds with spaces situated semi-beach and semi-over water. More than just stylishly comfortable, from the comfort of your own private villa, you'll be surrounded by 360-degree uninterrupted views of the Indian ocean and pure bliss.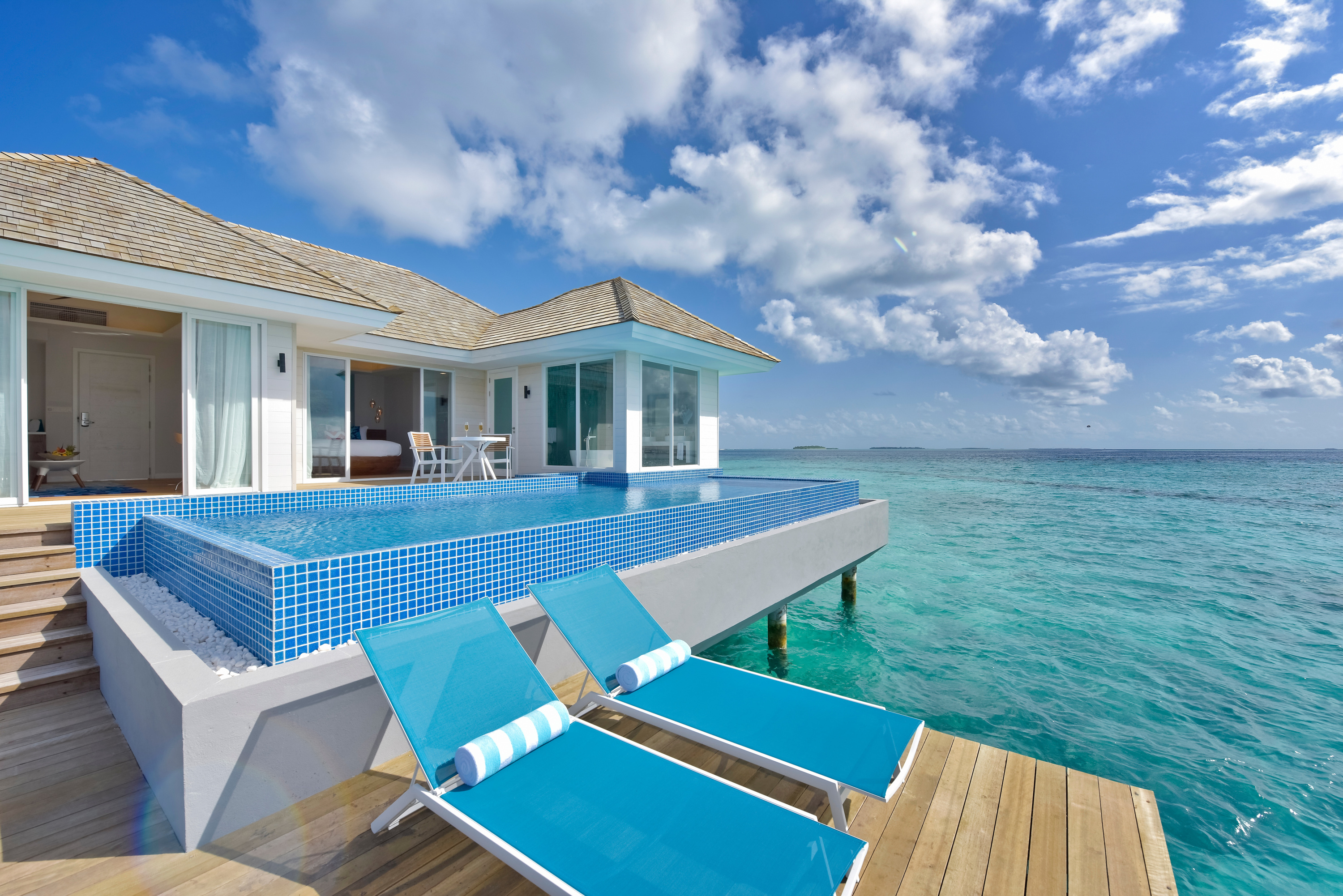 Stay: You can experience so much without ever having to leave your studio or villa. Each offer tech-savvy inclusions and whether you're there for work (we wish!) or for a luxury escape, you'll have the option to always stay connected with complimentary Wi-Fi, even though you're miles from everywhere.

Smart, spacious and stylish, the rooms come in bright and light interiors, and any service you need is quite literally available right at your fingertips.

Tip: During your stay, to fully unwind and relax, make sure to try out Kandima Maldives' esKape Spa, located right in the tropical surroundings of the island. Complete with an onsite steam room and plunge pool, choose from signature treatments including full-body exfoliations, gold anti-aging facials and even treats for the little ones.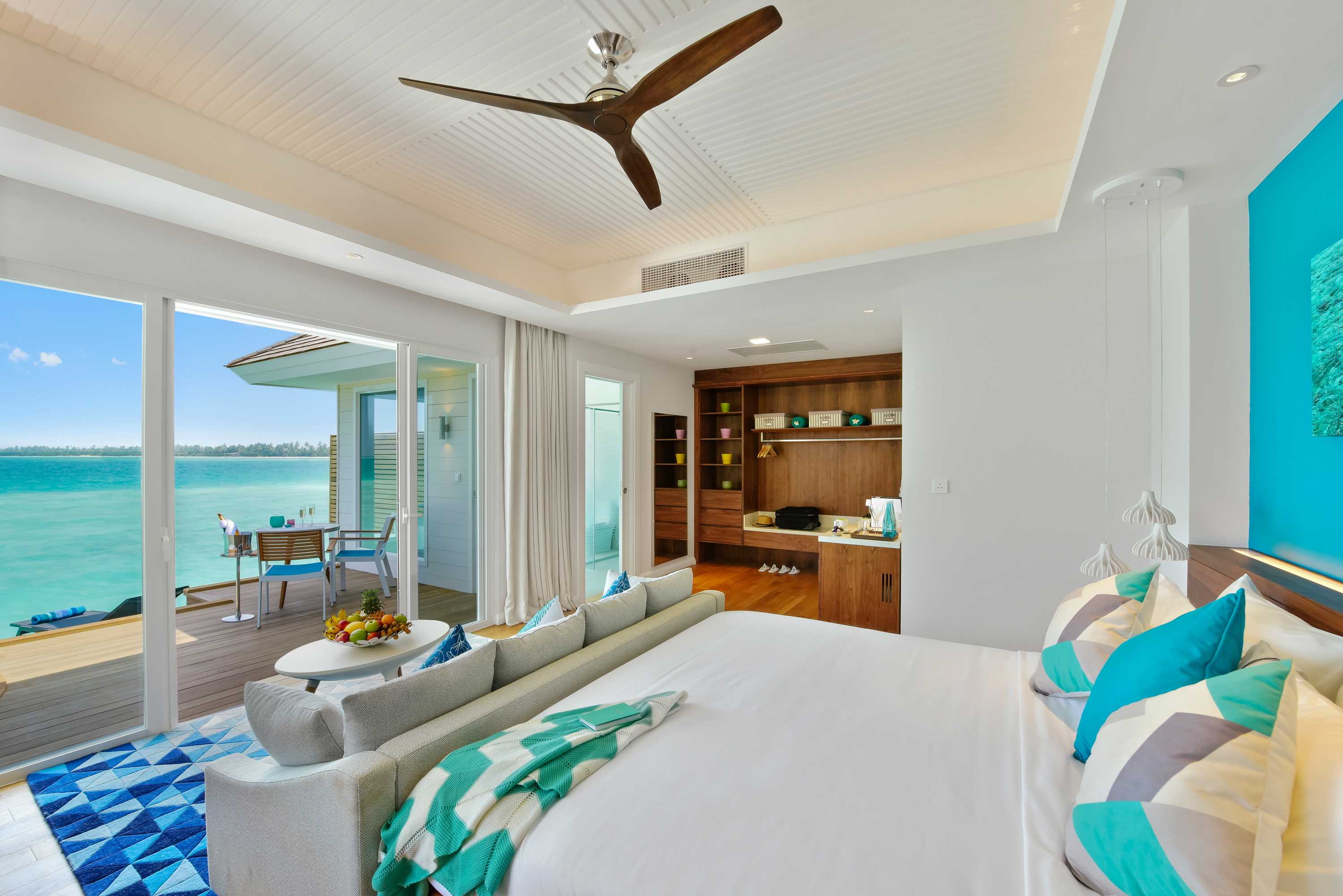 Dining: You're spoilt for choice when it comes to culinary delights. At Kandima Maldives, you have the choice to indulge in ten different cuisines offering mouth-watering flavours from all over the world. Trust us, you can find anything to entice your palates.
For example, Smoked is a restaurant that is all about the perfect steaks, fresh fish and incredible sunset views; if you're in the mood for dishes from the Far East, The Sea Dragon offers authentic Asian cuisine with a modern touch. If you're uncertain or overwhelmed with choices, you'll be able to taste the freshest flavours from around the world in Flavour or Zest, a stylish, bright, contemporary modern food hall restaurant with multiple live cooking stations and self-service areas.
Also, leave it to the experts at Kandima Maldives to provide the ultimate dining experience if you fancy a more intimate (and romantic) meal for two. Whether it's a beach BBQ dinner or a private dinner on a deserted island, they've got you covered.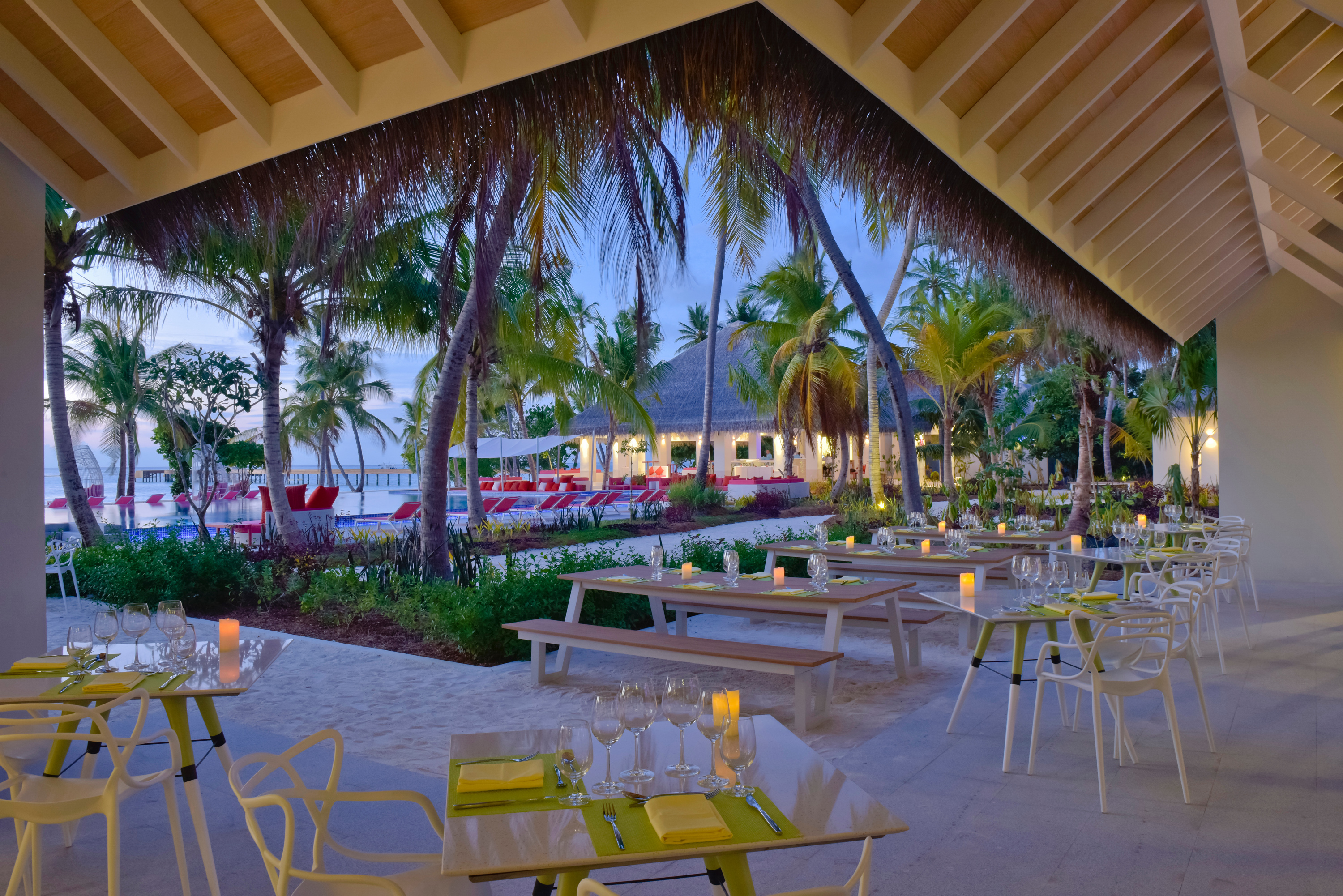 Experiences: We know the Maldives is dubbed as an it destination to unwind and relax, and sure, Kandima Maldives offers that with its esKape Spa, yoga classes and seaside escapes, but there's so much more to do to scratch your adrenaline itch.
At Kandima Maldives, a snorkelling platform (set on the edge of the Kandima lagoon) allows guests to snorkel at the reef's edge and experience the awesome marine life Kandima has to offer. Do not be surprised if you are greeted by dolphins while you are snorkelling. There's also a plethora of aquatic activities you can experience – whether you are looking for speed, excitement, relaxation, marine beauty or an opportunity to create that private version of paradise you have in your mind.

For those that are daring, the destination offers a cool new skydiving programme where you'll enjoy the 360-degree view of Kandima's breath-taking destination like no other before your safe landing in Kandima Maldives.
And lastly on ground, there's a full sports arena that features state-of-the-art fitness facilities such as BURN Fitness Centre with its own private swimming pool, fitness pavilion, tennis, badminton and beach volleyball courts and a football field.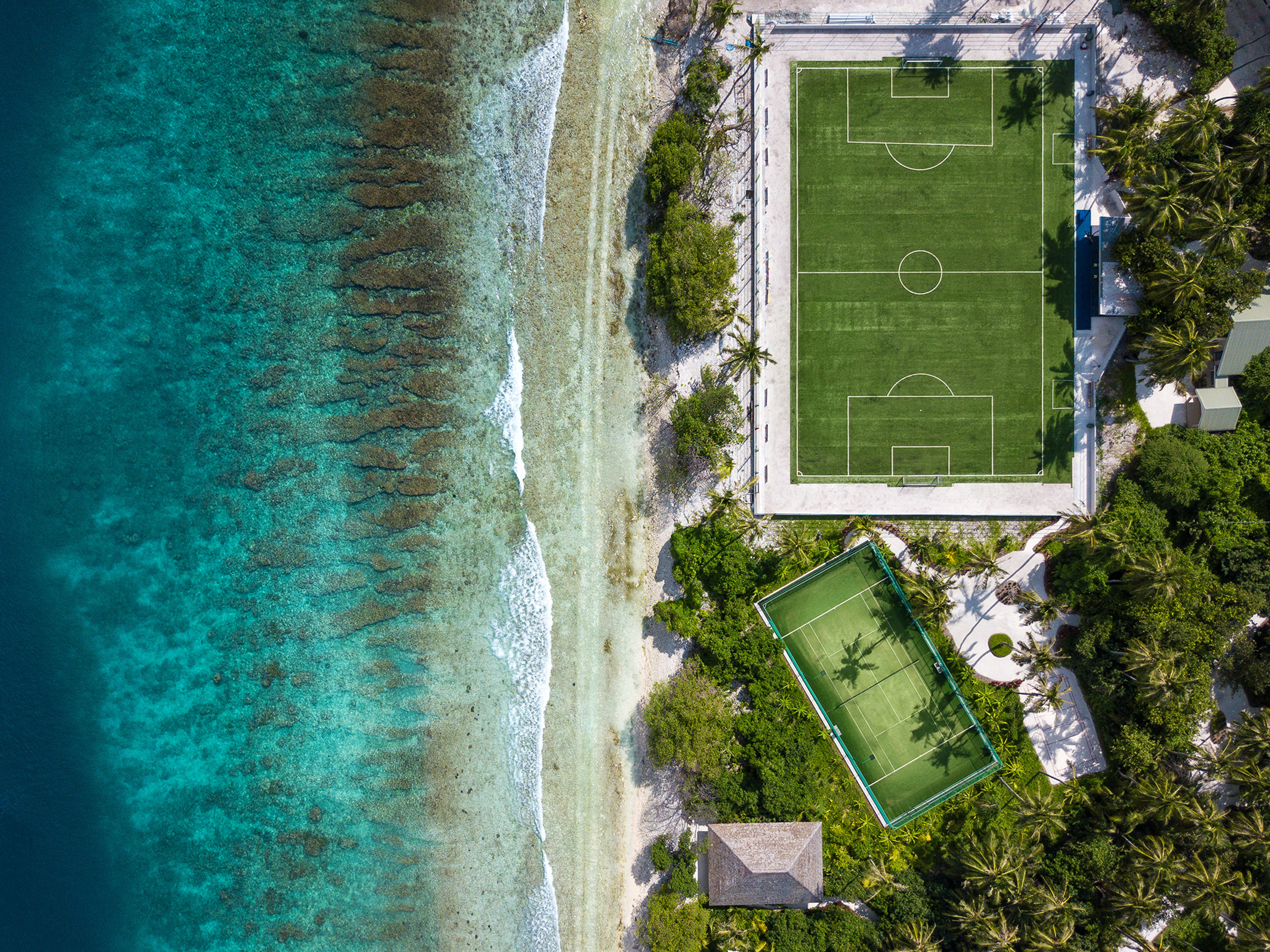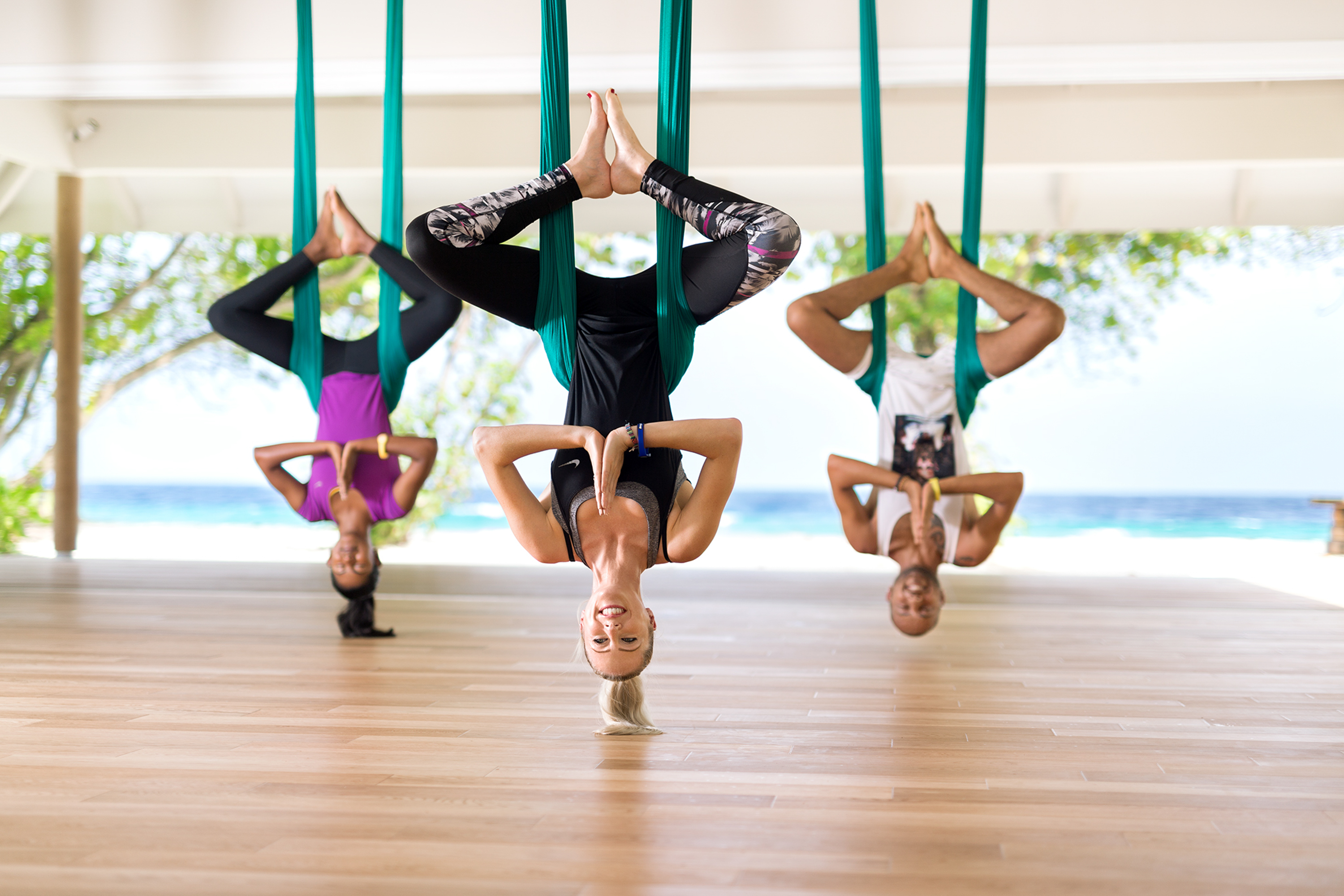 For more information and bookings, please visit Kandima.com.