Cooped up, WFH home? Looking forward to your next FaceTime date with your BFF? Admittedly things can feel a bit odd, and eerily silent, without the mid-morning watercooler conversations and 4pm tea break with colleagues. Enter our salvation: podcasts, how we love thee. But where to start? (Navigating the podcast eco-system is no easy feat – with over 700,000 to choose from on Apple alone). Thankfully, we've picked the very best audio odysseys to fill your ears. From deep political dives, Dolly Parton, pop culture commentary in the midst of a pandemic and comforting words to soothe your frazzled brain. Headphones on…
HOW DO YOU COPE?…WITH ELIS AND JOHN
In Brief: Rainer Maria Rilke said, "Let everything happen to you. Beauty and terror. Just keep going. No feeling is final." It also should be the tagline for BBC Sounds new podcast, where a range of guests share the challenges and hurdles they've faced in their life – from bereavement, anxiety to alcoholism. Whilst asking the question… 'How Do You Cope?' For the launch episode, presenters Elis James and John Robins invited author, comedian and former doctor Adam Kay to talk them through his coping techniques from his time as an NHS junior doctor. A comforting listen that will make you feel less alone.
DOWNLOAD HERE
DOLLY PARTON'S AMERICA
In Brief: The one that's monopolised pub chat of late. "In this intensely divided moment, one of the few things everyone still seems to agree on is Dolly Parton — but why?" Is the podcast intro. A nine-episode, deeply personal journey into the Dollyverse, by way of music and interviews with the icon herself. Highlights include her speaking out – or rather not – on her views on politics to her theme park in Tennessee. Obsessed.
DOWNLOAD HERE
THE PARIS REVIEW
In Brief: Listening to The Paris Review is like getting into a warm bubble bath: total bliss. You can't help but leave all your anxieties from the day behind, as writers, actors, and musicians bring seven decades of the literary magazine to life. The second series, which came out in October, is packed full of wordy magic, with a recording of Toni Morrison being interviewed on the art of fiction to Molly Ringwald's heart-breaking reading of Mary Terrier's story Guests.
DOWNLOAD HERE
HEAR TO SLAY
In Brief: A weekly podcast hosted by acclaimed writers and feminist icons Roxane Gay and Tressie McMillan Cottom, Hear to Slay is described as "the black feminist podcast of your dreams with an intersectional perspective on celebrity, culture, politics, art, life, love and more." Joined by a stellar guest-list from actress Gabrielle Union and American Horror Story star Sarah Paulson to A Wrinkle in Time director Ava DuVernay. Touching on everything from the 2020 election to the Marvel Cinematic Universe.
DOWNLOAD HERE
THE MISSING CRYPTOQUEEN
In Brief: Another one to curb your unsolved mystery cravings. This compelling podcast follows the case of Dr Ruja Ignatova – aka the glamorous (she had a penchant for wearing ballgowns and bright red lipstick) 'cryptoqueen' – who promised investors the world with her new cryptocurrency OneCoin that would rival Bitcoin. She persuaded them to invest major $$$ ($4 billion to be precise). Then…she vanished. Two years after she disappeared, this series sees tech expert Jamie Bartlett hunt the globe in search of Dr Ruja. Thrilling.
DOWNLOAD HERE
THE SUNDAY SALON WITH ALICE-AZANIA JARVIS
In Brief: An audio fix for literary lovers who want to delve beyond the pages. Each week, journalist, Alice-Azania Jarvis, features an inspiring female author talking about their work, career, how they write, what they read and more. Previous guests have included actor and activist Rose McGowan and award-winning novelist Jessie Burton to The Matchmaker novelist and magazine editor Catriona Innes. The perfect remedy for those who suffer from post-book blues.
DOWNLOAD HERE
SLOW BURN
In Brief: In its first two seasons, Slow Burn looked back at two of the biggest stories of the late 20th century: the Watergate scandal and the impeachment of Bill Clinton. If you're into your music history, the third season is a must-listen, tackling the murders of Tupac Shakur and the Notorious B.I.G.
DOWNLOAD HERE

LOVE STORIES
In Brief: For those who find other people's love stories endlessly fascinating (so, most of us, then) – this podcast is an audio treat. Returning for a second series, author and journalist Dolly Alderton talks to guests from Catastrophe's Sharon Horgan and bestselling author Matt Haig to Lily Allen about their most defining relationships. To quote Mr Shakespeare, "the course of true love never did run smooth."
DOWNLOAD HERE
13 MINUTES TO THE MOON
In Brief: If sci-fi is your go-to genre on Netflix, get 13 Minutes To The Moon on your radar. An incredible account of the people who made Apollo 11 happen and prevented it from going badly wrong. Featuring in-depth interviews with Apollo astronauts and theme music by composer extraordinaire Hans Zimmer. A cinematic experience, without having to leave your bedroom.
DOWNLOAD HERE
FOOTBALL, FEMINISM & EVERYTHING IN BETWEEN
In Brief: A father and daughter podcast offering a different view: the hosts are Grace Campbell, comedian and co-founder of the activist collective, The Pink Protest, and that guy from politics, Alastair Campbell. Like most families, they disagree a lot (Example A: Grace's debut comedy show at the Edinburgh Fringe festival was called Why I'm Never Going into Politics.) Together, they invite guests to talk about their respective obsessions: feminism (Grace) and football (Alastair). And everything in between. Previous guests have included Labour MP Jess Philips, Scarlett and Richard Curtis and two-time Olympic Gold Medal Winner Dame Kelly Holmes.
DOWNLOAD HERE
COMMENTS BY CELEBS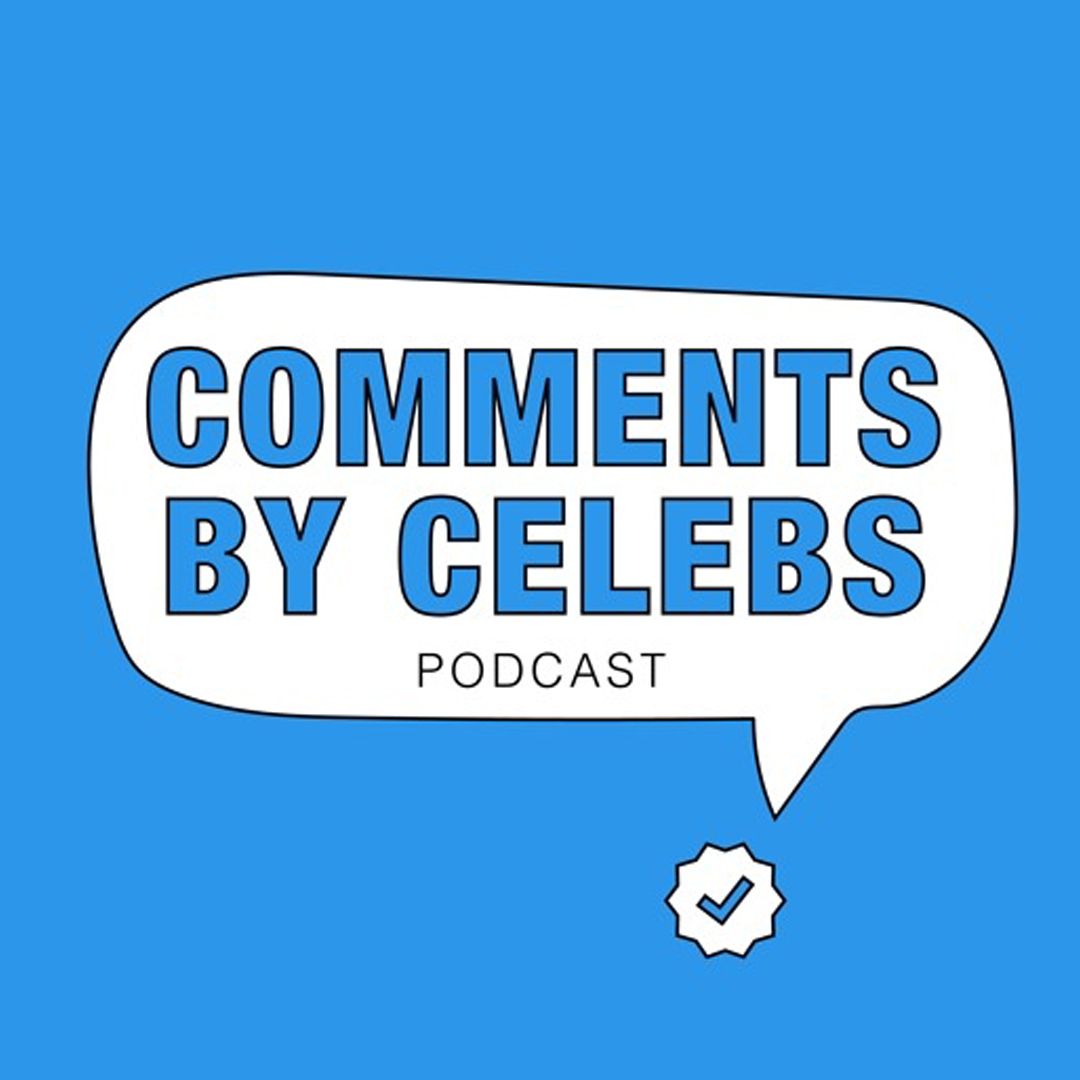 In Brief: Looking for a light-hearted reprieve from the chaos that is life? Comments By Celebs Instagram is a particularly special corner of the internet. The tagline is simple: Because even famous people love famous people. And my goodness there's some gems (personal highlight: Rita Wilson saying "Will you marry me?" underneath a throwback photo of Tom Hanks). The creative minds behind the viral account, Emma Diamond and Julie Kramer, also delve into more celeb Insta-drama in their podcast of the same name; from pop culture in the midst of Corona to reality TV commentary.
DOWNLOAD HERE
INCHARGE WITH DVF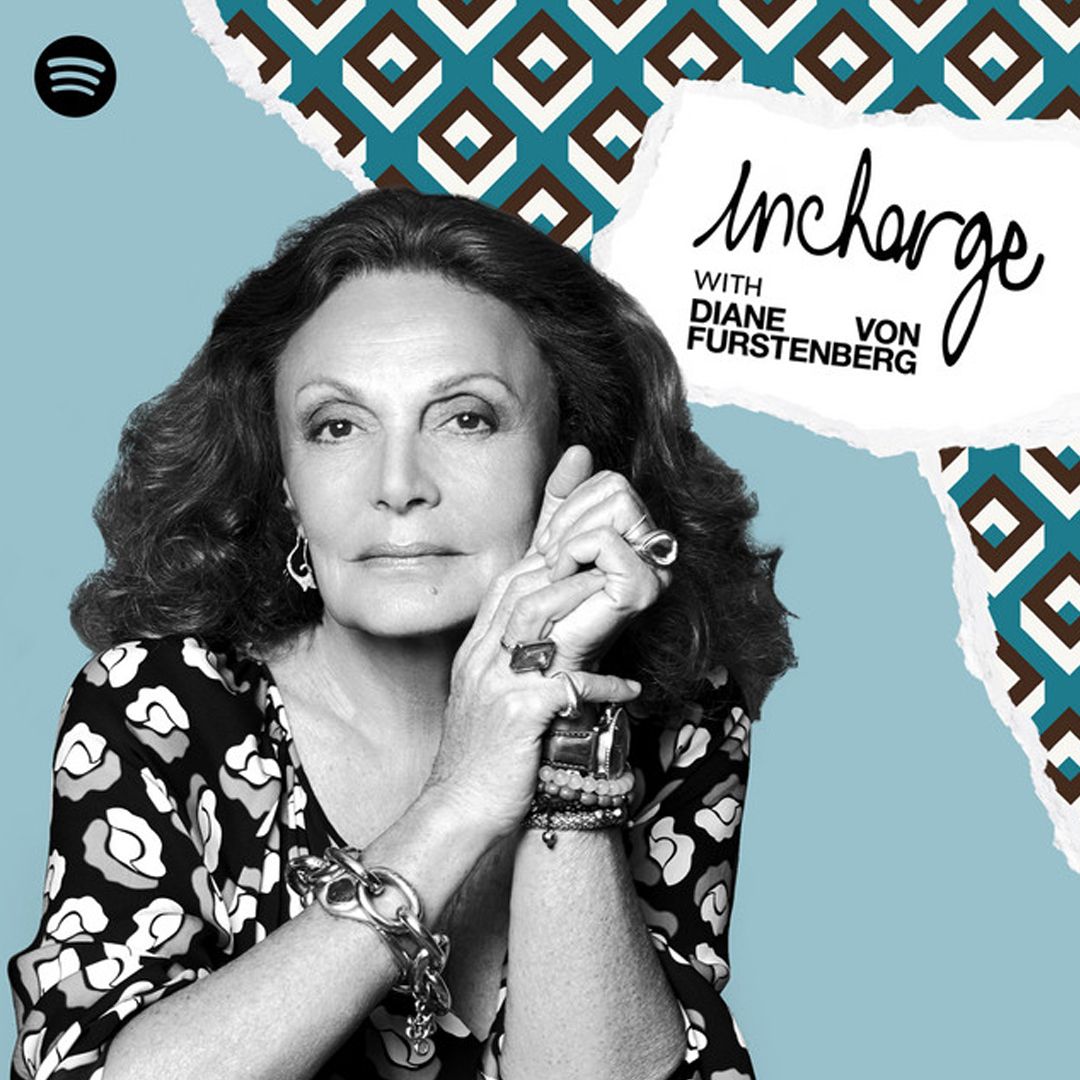 In Brief: Fashion podcasts are very much in vogue right now (The Memory Of…With John Galliano to Miu Miu Musings, et al). A new one to add to the list: Diane Von Furstenburg's new conversational series (exclusively on Spotify). The premise? The iconic and ever-inspiring designer talks to women who inspire her: from Kris Jenner and Elaine Welteroth to Karlie Kloss and Priyanka Chopra Jonas. "I love voices in so many ways," Furstenburg says. "I wanted to do these intimate conversations about the journey of life and survival."
DOWNLOAD HERE
THE DAILY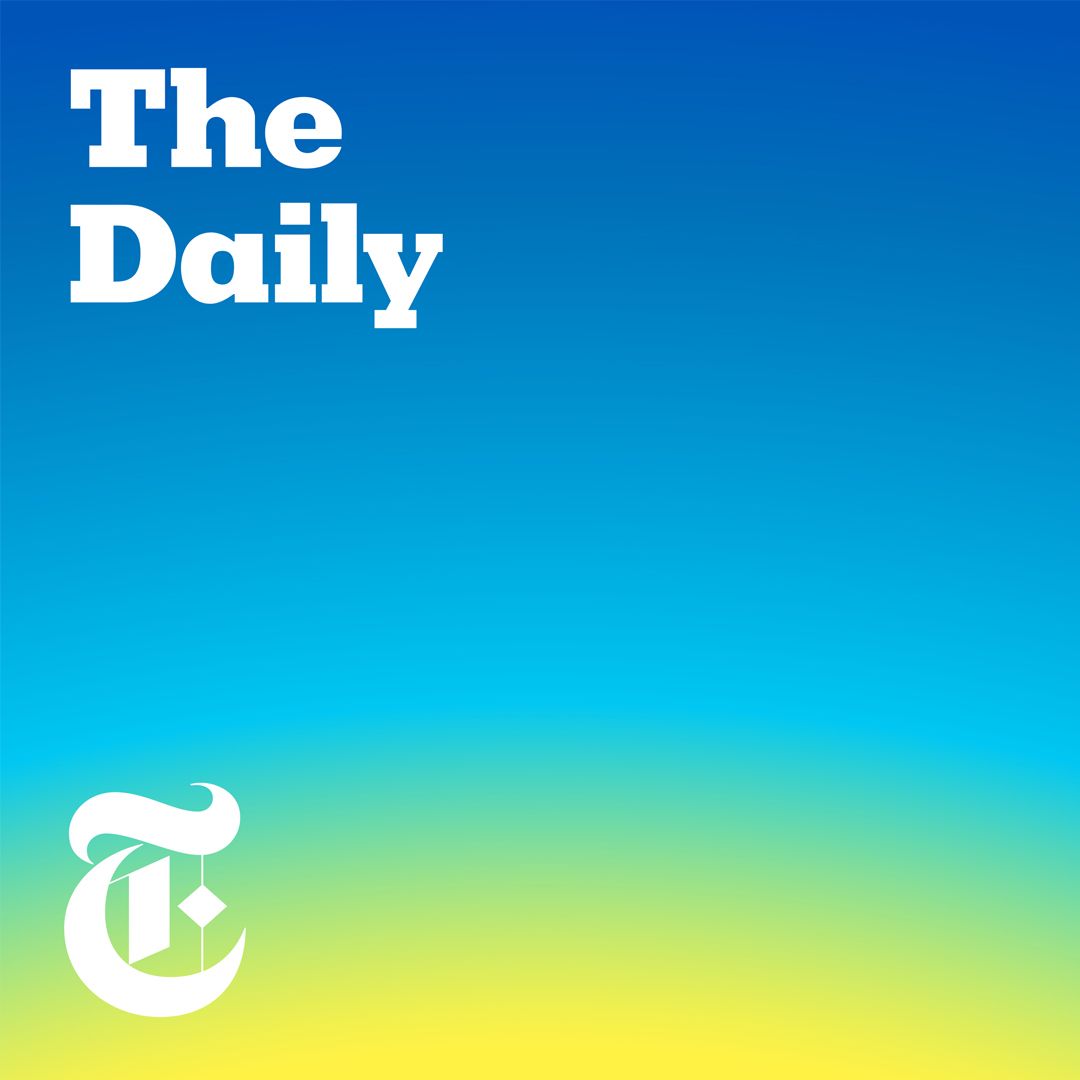 In Brief: A long-running favourite, a daily news podcast from The New York Times, hosted by Times political journalist Michael Barbaro. Each 15-20-minute episode covers the world's biggest conflicts and controversies in a documentary-style format, with original reporting and interviews. Cuts through the noise. Quality journalism, digestible and delves deep into critical topics you need to know about now.
DOWNLOAD HERE
SCIENCE WEEKLY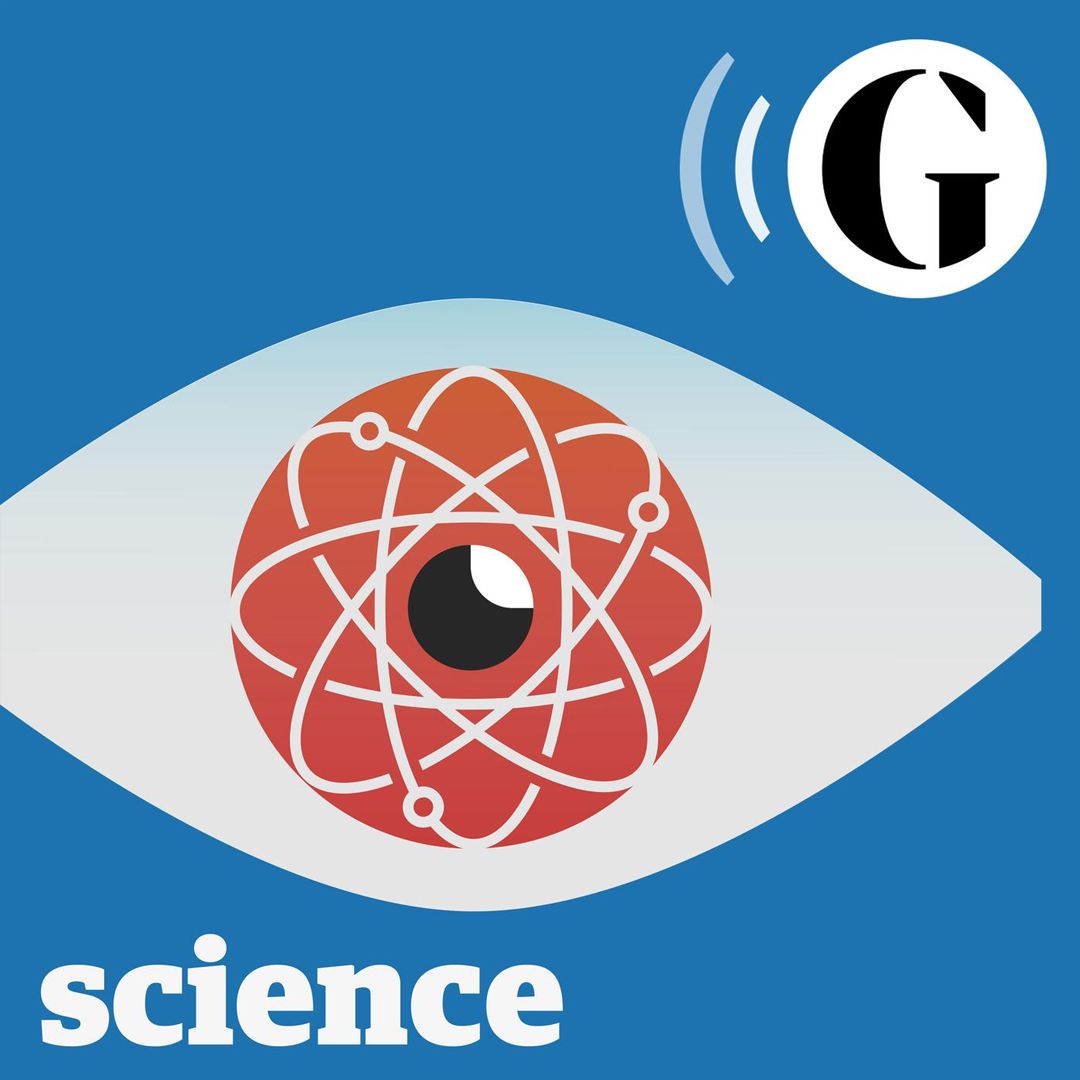 In Brief: OK, this is even interesting for those who got a 'U' in their Science GCSE. If you want to get clued up on the biggest discoveries in biology, chemistry and physics, this podcast produced by The Guardian is truly fascinating listening. Their most recent episodes explore the knowns and unknowns of the Coronavirus pandemic with scientists at the frontline.
DOWNLOAD HERE
First published on Buro247.com.
Now, find out how to stay fit whilst working from home with Baraa El Sabbagh and Apple Watch.