ICYMI, Apple welcomed developers, students and media to Apple Park last night for a special viewing of the keynote, unveiling the all-new Apple Developer Center and sharing what's in store for the tech giant. From a completely redesigned MacBook Air and the updated 13-inch MacBook Pro powered by the breakthrough M2 chip; to some of the newest features coming to iOS 16, we dissected the latest innovative technologies and key takeaways from Apple's Worldwide Developers Conference (WWDC)…
Change the way you experience the iPhone with iOS 16
Apple previewed one of the biggest updates ever courtesy of its new iOS 16. Allowing users to now experience a more personalised lock screen, it comes with a new multilayered effect creating a sense of depth, and features widgets that take inspiration from Apple Watch complications, making it easy to get information at a glance, such as upcoming calendar events, the weather, battery levels, alarms, time zones, Activity ring progress, and more.
Once you've updated your software to iOS 16, you'll also be able to discover a new feature, 'Live Activities', which helps users stay on top of things that are happening in real-time (such as a sports game), find a new way to share photos seamlessly with a separate iCloud library that up to six users can collaborate on, contribute to, and enjoy with iCloud Shared, as well as test out the new 'Live Text' and 'Visual Look Up' enhancements.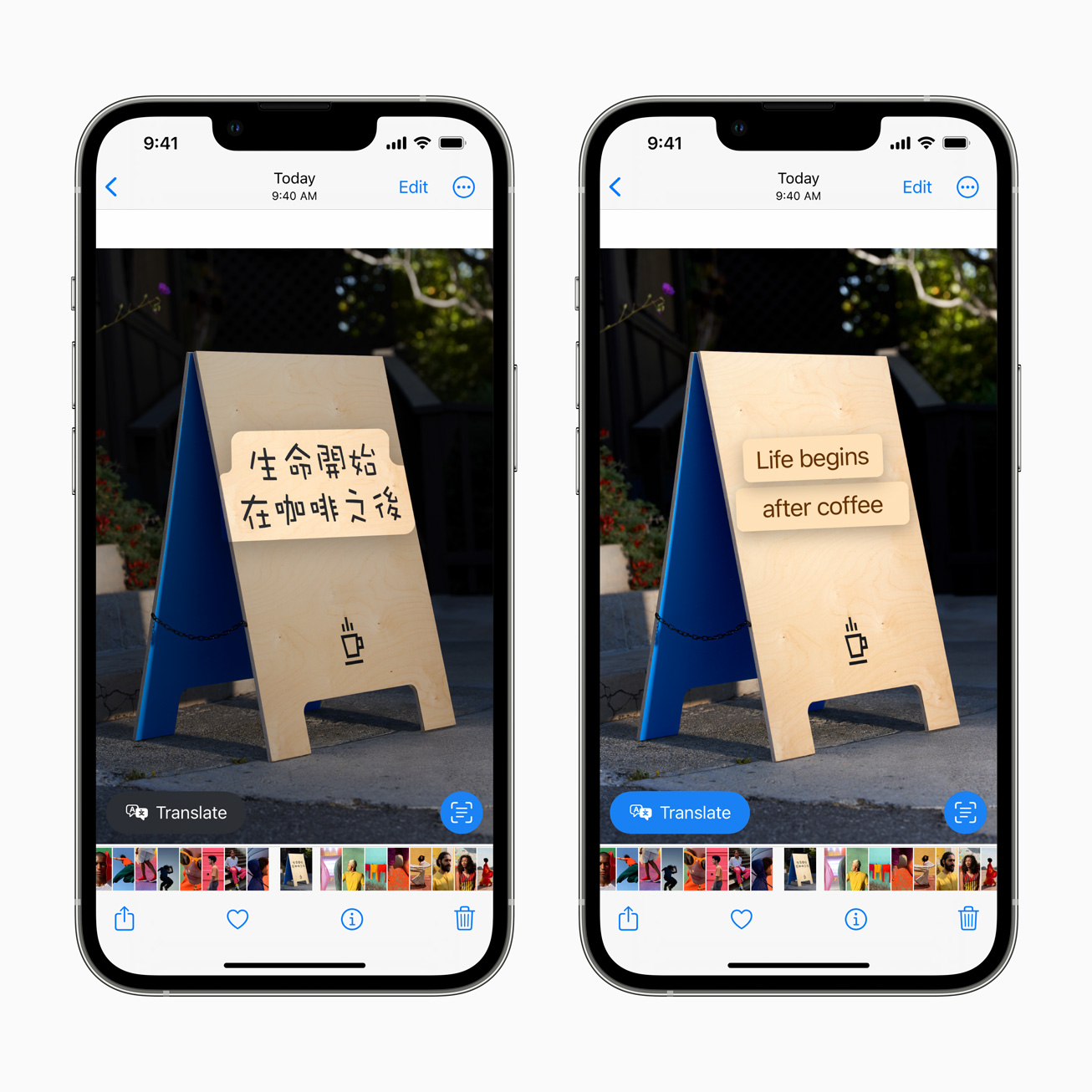 Split the cost of an Apple Pay purchase
Apple Pay gets its very own update too with the introduction of Apple Pay Later. Rolling out in the US, Apple Pay Later provides users with a seamless and secure way to split the cost of a purchase into four equal payments over six weeks, with zero interest fees. The new feature makes it easy to view, track, and repay Apple Pay Later payments within Wallet.
Apple wants us to be safe
Perhaps the most impressive launch is a new privacy tool called Safety Check. For those users that are at risk from domestic violence or in a threatening situation, this tool quickly removes all access users have granted to others. It includes an emergency reset that helps users easily sign out of iCloud on all their other devices, reset privacy permissions, and limit messaging to just the device in their hand. It also helps users understand and manage which people and apps they've given access to.
watchOS 9 delivers new ways to stay connected, active, and healthy
Take your Apple Watch experience to the next level with its new watchOS 9 update. With new insights across fitness, sleep, and heart health, the updates will now have more opportunities to personalise their watches – from watch faces to choose from to the new "custom workouts" feature in the updated Workout app. Speaking of workouts, the new feature now supports a new Multisport workout type that automatically switches between any sequence of swimming, biking, and running workouts, using motion sensors to recognize movement patterns. It's perfect for all of those triathletes out there.
Apple Watch is already a powerful tool for workouts, but it helps with staying connected and healthier too. The watchOS 9 brings sleep stages to the Sleep app, and a new FDA-cleared AFib History feature provides deeper insights into a user's condition whilst the new Medications app makes it easy for users to conveniently and discreetly manage, understand, and track medications.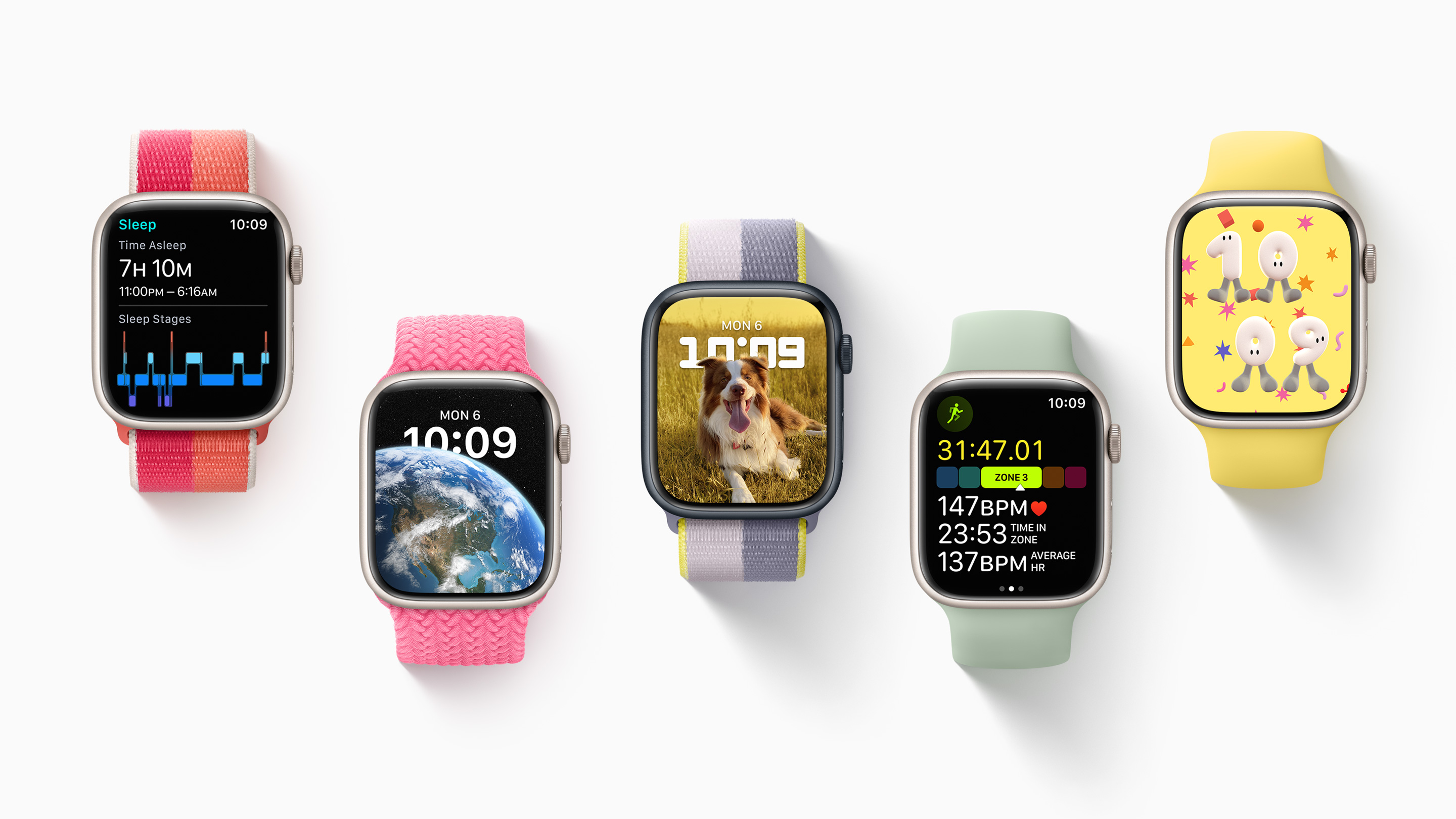 Say hello to the all-new MacBook Air
Apple takes everything users love about the world's best-selling laptop to the next level. The MacBook Air comes with an all-new, strikingly thin design and even more performance – one that is supercharged by the new M2 chip. It features a larger 13.6-inch Liquid Retina display, a 1080p FaceTime HD camera, a four-speaker sound system, up to 18 hours of battery life, and MagSafe charging. It is now available in four finishes — silver, space grey, midnight, and starlight.
The MacBook Air is joined by an updated 13-inch MacBook Pro, and an even more powerful 14- and 16-inch MacBook Pro with M1 Pro and M1 Max to round out the strongest lineup of Mac notebooks ever offered.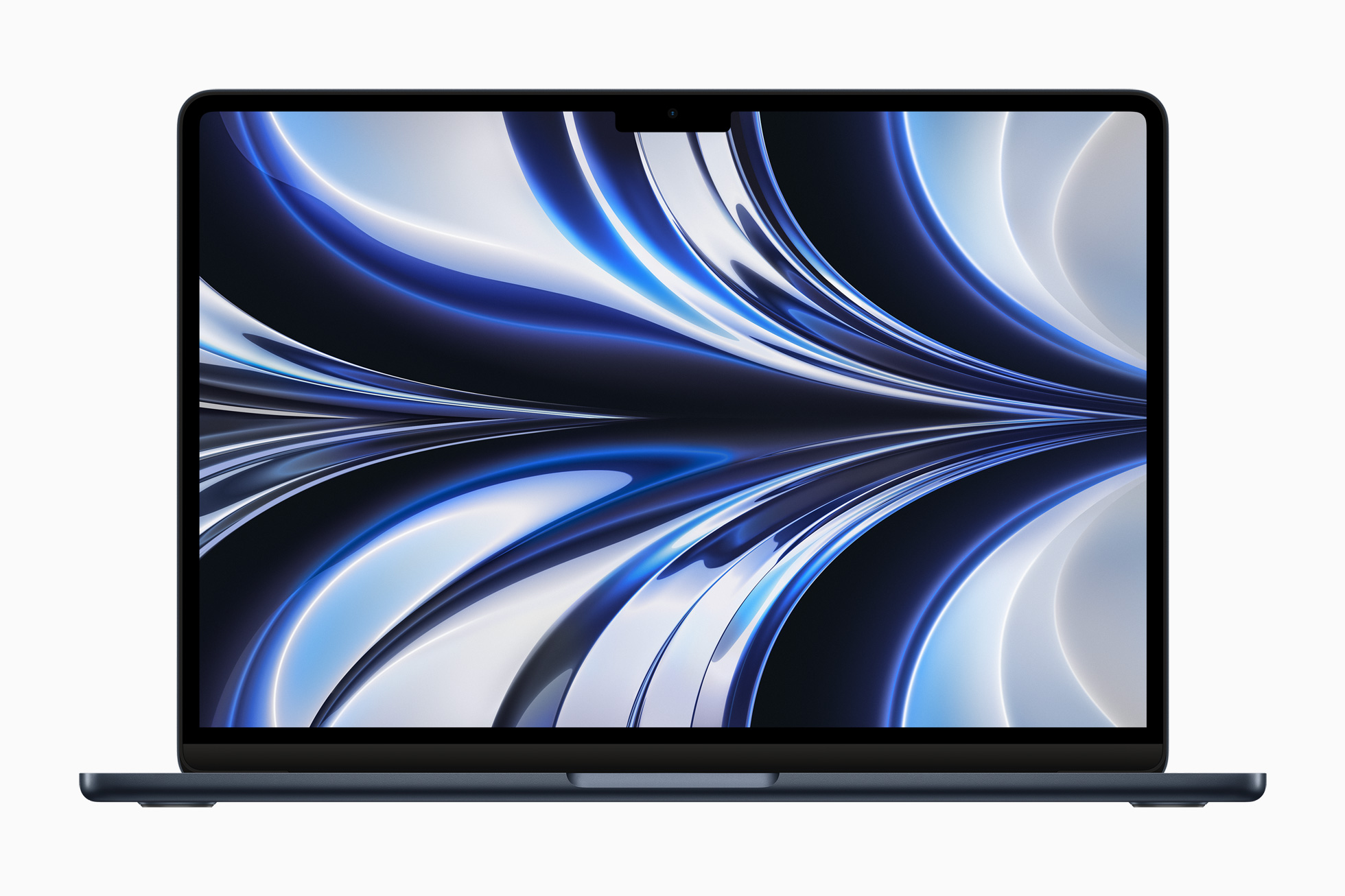 iPadOS 16 takes the versatility of iPad even further
Making the iPad experience more versatile, the iPad gets a major update starting with Stage Manager. Bringing a new way to multitask with multiple overlapping windows and full external display support, Stage Manager will automatically organize apps and windows, making it quick and easy to switch between tasks. For the first time on iPad, users can create overlapping windows of different sizes in a single view, drag and drop windows from the side, or open apps from the Dock to create groups of apps for faster, more flexible multitasking.
The iPad will offer new ways to share and connect in Messages, will help you relive memories with the new iCloud Shared Photo Library, will let you browse the net on Safari with a new update making it even more collaborative, customizable, and secure.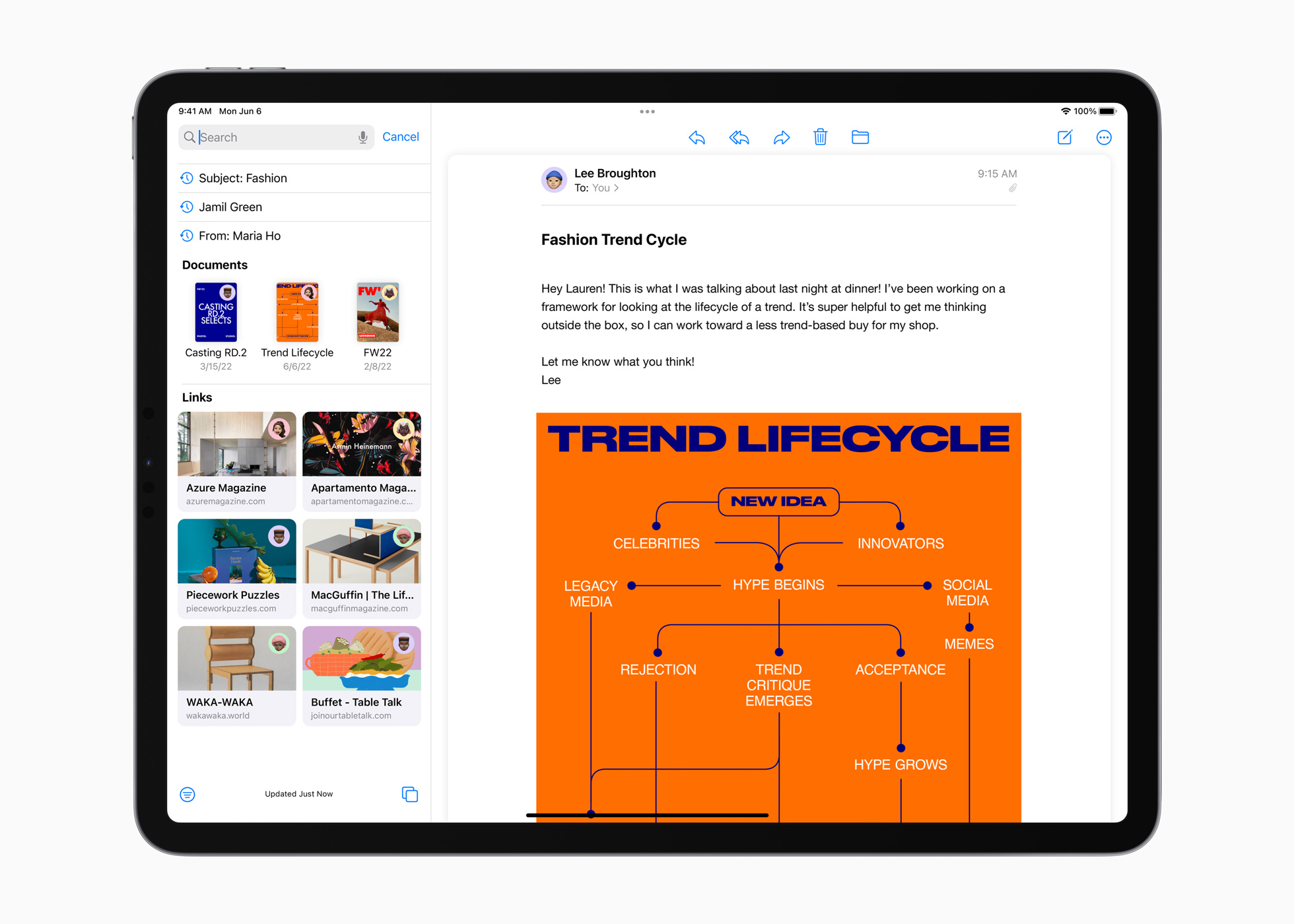 CarPlay is expanding
Going way beyond the infotainment screen, the next generation of CarPlay now integrates deeper into vehicles. It'll better connect with a car's instrument panel and deep integration with the vehicle itself and users will be able to swap what they see on the instrument panel with a very Apple-looking widget design and be able to personalise their driving experience by choosing different designs. They will also have instant information about weather and music right on their car's dashboard, as well as track the vehicle data, control the radio or change the climate directly from CarPlay.
What to know about macOS Ventura
We all know the MacBooks have great cameras and whilst it can't beat using the graphics on an iPhone as a webcam, a new feature titled Continuity lets you do just that by connecting to it wirelessly when it's nearby, without needing to adjust, wake or select any settings. There's also the introduction of Apple Silicon, delivering powerful performances, keeping up with even the most complex games to offer seamless, fluid gameplay and stunning graphics – whether on the iPad or the Mac.
ALSO READ: SHARJAH'S FLYING SAUCER SHORTLISTED FOR AGA KHAN AWARD.