Meghan Markle is officially at her new home at Frogmore Cottage with Prince Harry and their newest bundle of joy, baby Archie. And whilst there's no set rule for how long a royal should be on maternity leave, we're giving it six months — based on the Duchess of Cambridge and her previous maternity leaves. But, can we really wait another five months to see the former actress again?! Nope, didn't think so.
Luckily, the new mum may be able to make a special appearance for the upcoming Trooping the Colour event to celebrate the Queen's birthday on June 8, 2019. We're thinking it's kind of headed towards that direction anyway as it is one of the biggest events on the calendar and is generally attended by the entire royal clan.
Last year, Kate Middleton actually broke her own maternity leave. The Duchess of Cambridge gave birth to Prince Louis just a month and a half earlier, and she still looked so good in a seafoam Alexander McQueen number. It also marked the Duchess of Sussex's debut at the Trooping The Colour event where she attended in a Carolina Herrera blush pink dress.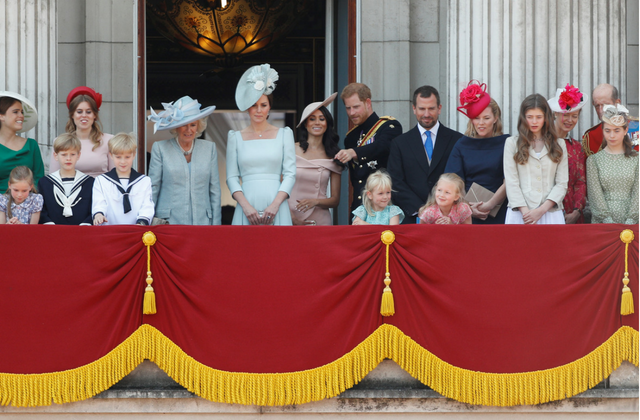 It's most likely that baby Archie won't be joining his parents on the trip to Buckingham Palace for the occasion. However, the newest royal has already rubbed some elbows with some impressive names including Serena Williams, so we're pretty sure Archie will be kept in good company whilst at home.
Also, Meghan has been known to break royal protocol in the past so there might be a slight chance we might be seeing the newest member of the royal family.
The Trooping of the Colour celebrations will take place on June 8, 2019. Make sure to stay tuned for up-to-date coverage.
In the meantime, here are some never-before-seen images from the Duke and Duchess of Sussex's wedding last year.