Many of us around the world are currently living in lockdown — safely quarantined in our homes. However, there are those inspiring ones that are on the frontlines, battling the coronavirus pandemic in order to ensure our wellbeing. And saying a simple thank you can never be enough.
Toymaker Mattel (the American manufacturer behind Barbie) took its "Thank You" one step further by honouring the "everday heroes" during the pandemic with a new toy line.
Honouring doctors, EMTs and delivery drivers, 16 different action figures are now a part of Mattel's #ThankYouHeroes line and with every purchase, the net proceeds will be donated to The Entertainment Industry Foundation, in support of #FirstRespondersFirst — a fund dedicated to providing essential items to frontline health care workers and their families, too.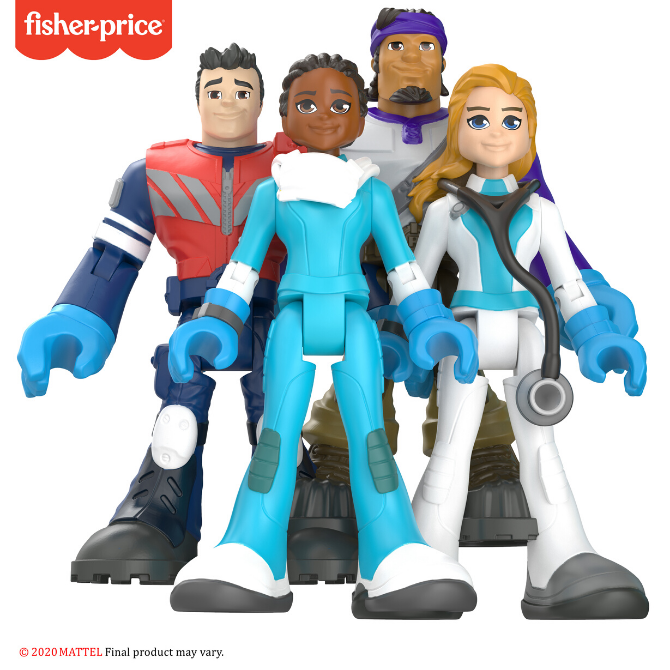 Also, part of the line includes the Little People Community Champions set from Fisher-Price. The collection features a doctor, nurse, EMT, delivery driver and grocery store worker.
"#ThankYouHeroes is designed to immortalise and honour healthcare and every day heroes, and to drive additional donations to support first responders," said Chuck Scothon, senior vice president of Fisher-Price and global head of infant and preschool for Mattel, according to Business Insider.
To discover more details and play it forward, head to mattel.com.
Now, take a look at photographs of Princess Charlotte helping those in needy.