There's been a slew of celebrities delving into the beauty and wellness industries including Lady Gaga with Haus Laboratories, Victoria Beckham with her new sustainable line or even Rihanna entering the business with Fenty Beauty.
And whilst most of the aforementioned are musicians (of which, we always hear are launching an eponymous beauty label), this newest wellness launch is giving us all other spiritual feels.
Egyptian-American jewellery designer Jacquie Aiche is switching from crystals on jewellery pieces to actual crystals for healing.
Marking her first foray into wellbeing, the celebrity-approved designer (who has previously teamed up with Sama and Haya Khadra, as well as Rihanna), Aiche is launching a new wellness-focused collection titled Gypsy, and will feature daily rituals for self-care, bringing peace, balance and healing.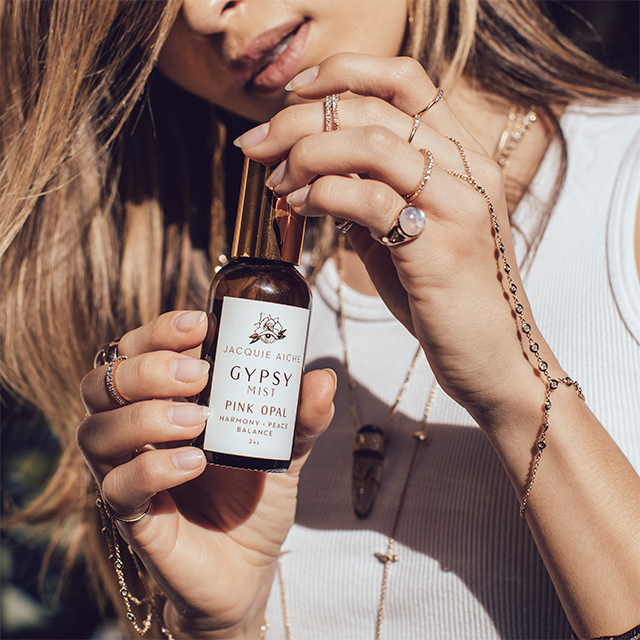 The debut collection features five new offerings: Gypsy Mist (a magical blend of natural rose water and positively charged crystals), Gypsy Linen (a blend of natural lavender water infused with Amethyst, a quartz stone believed to protect its owner) and Gypsy Dust (a romantic blend of the mystical Palo Santo and Sandalwood powder).
Also, to make your spiritual journey smoother, a Gypsy Box is available where it features the Gypsy Linen Mist, Face Mist, Gypsy Dust, Gypsy Fire and a one of a kind crystal bowl, Crystal Guide, and JA Lakur set.
Lastly, there's a limited-edition nail polish set, too. Titled Jacquie Aiche Nail Lakur Set, it features a slew of shades that are infused with an exclusive blend of vitamins and botanical oils.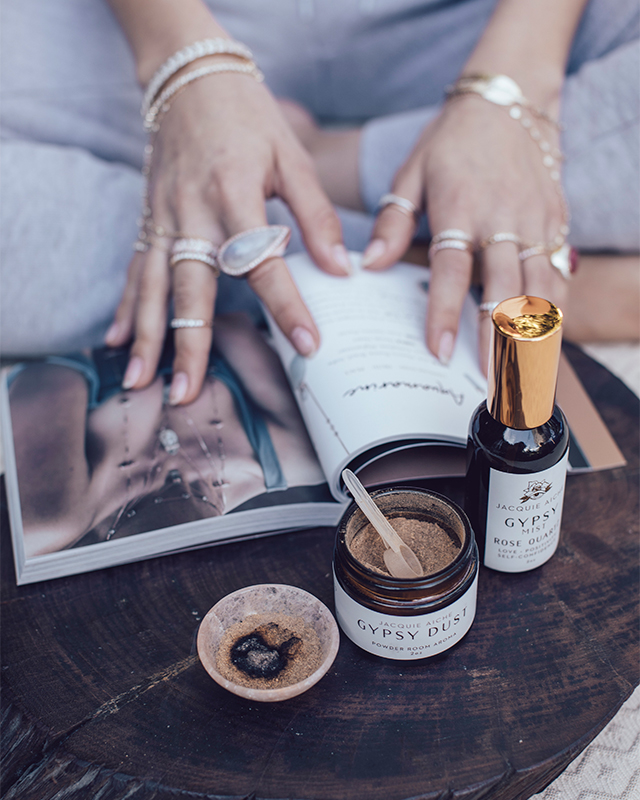 For more information, visit Jacquieaiche.com.
Now, read what Jacquie Aiche had to say about her Middle Eastern clients in our exclusive interview with her.