Have you ever come across a formula designed for a circle of benefits? We haven't either until we came across Lyma. Known for creating a wellness supplement that really delivers, the brand has been developed with revolutionary medical formulas that are effective, safe and easy to use. They're also packed with glow goodies like ashwagandha, keratin and curcumin, and is all backed up with clinical studies, which many supplements aren't.
Below, we speak to Lucy Goff, the Founder of the super supplement to discover more about Lyma…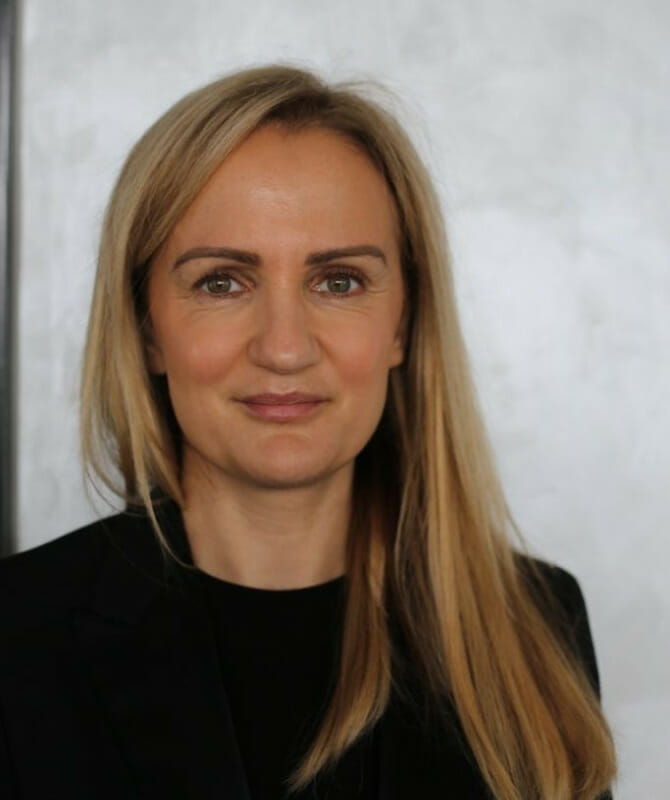 Can you tell us more about your beginnings of the brand?
It was a bit dramatic story actually! I never set out to launch any company but it was after I had my daughter in 2012. I was really unwell after I had her but luckily she was fine, I was not. I was in the hospital for weeks while they battled to save my life – which fortunately it did – but it left my body completely at rock bottom. I couldn't function and I had no energy to even lift my daughter up. I kept on going to these doctors and they all told me to give it time so my mum took me on a cooperation weekend in Geneva just to sit by the lake and it was there that I bumped into one of the world's leading brains of preventative degenerative diseases and he said not to worry, and that he knows of certain ingredients that will get be better in no time at all.
A few weeks later, I received a package through the post and I was to take 16 tablets every day – and I knew that he was kind of the real deal. He has written hundreds of academic papers and I took these tablets and literally, three weeks later I was back at work! I felt like myself again and I thought, these ingredients saved my life and I asked for Clayton to get more of these ingredients but he got them for me as a favour. These are patented and proven to work at specific dosages.
At the end of the day, we buy an apple because it's an apple. We buy a banana because it's a banana. We buy a supplement to have a health benefit. We don't buy it to have another purpose – it's solely for a health purpose. I was so shocked to hear that 99% of the supplement industry doesn't work at all. These ingredients are super expensive to work with. People might think Lyma is expensive, but we're not working with the same ingredients you see in the supplements industry.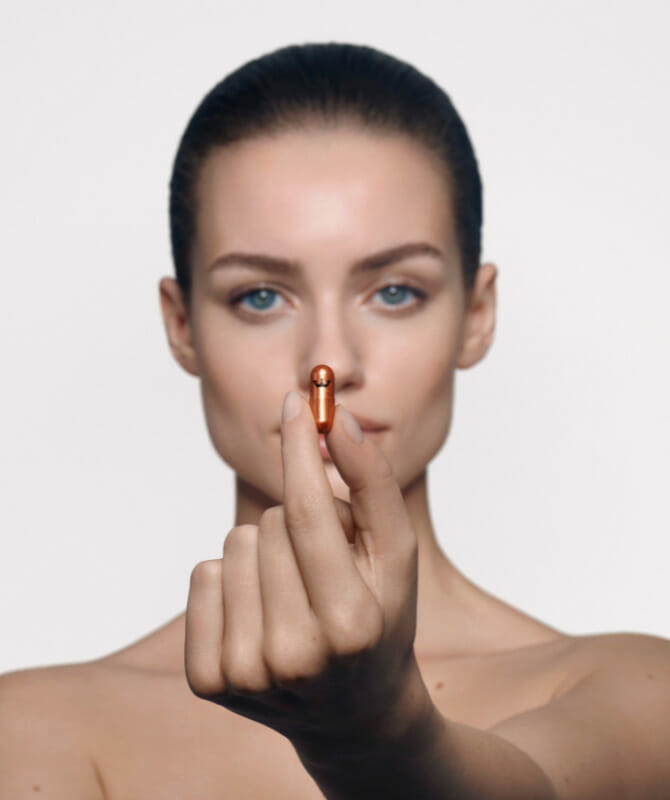 Can you tell us about the Lyma laser?
So the Lyma laser is the most exciting discovery for the world of cosmetics, over the past decade. The Lyma laser is different to every other skin device on the market and it is the first device not to damage the skin in order to transform it. The reality is, just like the Lyma supplement, the Lyma laser disrupts the skin's renewal at home and which again, is heavily focused on safety and is set to provide you with results. It's ultimately the world's most powerful at-home laser. It's the easiest device in the world to use. You can just glide it over your skin and it's 100 times more powerful than any at-home LED mask.
What happened in between launching supplements and the Lyma laser?
Lyma is a brand that is a disruptive brand and it's based on well-tech instead of wellness. The supplements sector needed to be disrupted because the majority of it didn't work and we're not a brand that says that 'this is the ultimate supplement'. It's a supplement that is available for everyone and so, we knew our next product was going to be in the world of beauty and the Lyma laser, again, disrupted the beauty space with a category of a skin device that have never before existed. We've got a very clear product range and it introduces the highest level of technology in them that haven't been possible previously. We've got over 30 scientists that are working with us and they all come back to us with amazing inventions every day as science evolves daily.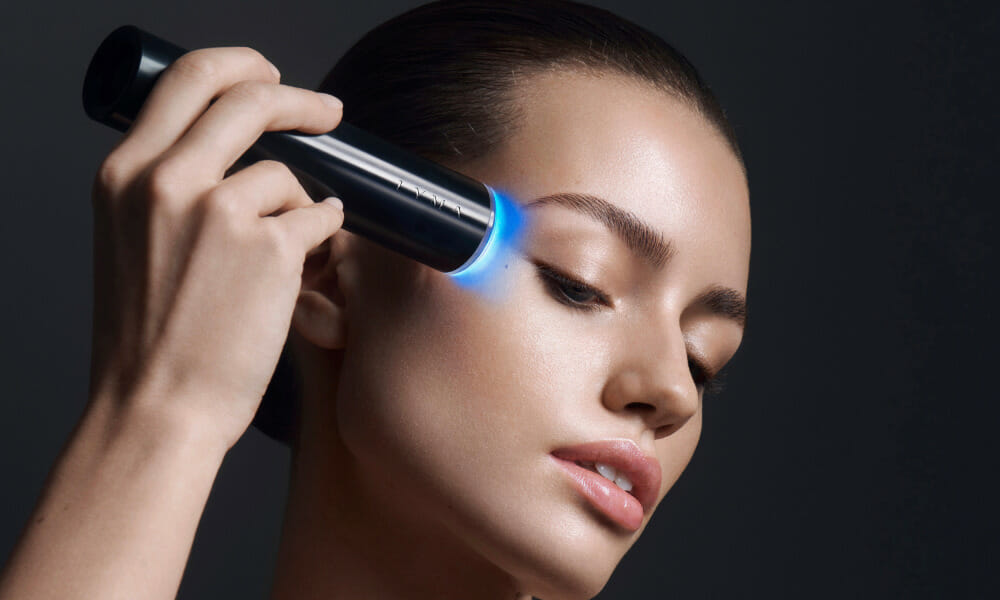 People are recently more aware of what they're putting into their body rather than just taking any supplement…
Yes, they are more aware but how do you know where to start? Everybody says that their product works but Lyma is the only supplement in the world to only use reviewed ingredients that anyone can look up and can prove a medical benefit. Other companies are starting to use these ingredients but they're dosing them at certain amounts.
How vital is technology when developing new beauty practices?
Technology is everything. You can't assume that because a plant grows in the ground, you can't assume that it'll work inside the human body. There's a whole list of parameters that need to be reassured. That's why Lyma is different. We've re-engineered supplements so that they actually work as functional medicine.
How often can you take the Lyma supplement?
So you take them every day. You need to take them every day for the first three months to achieve the benefits that you're looking for and then you have to just continue taking them. If you stop taking medicine, you will go back to the way you were. It's the same as Lyma. Your body always finds its natural state and Lyma helps you build that resilience.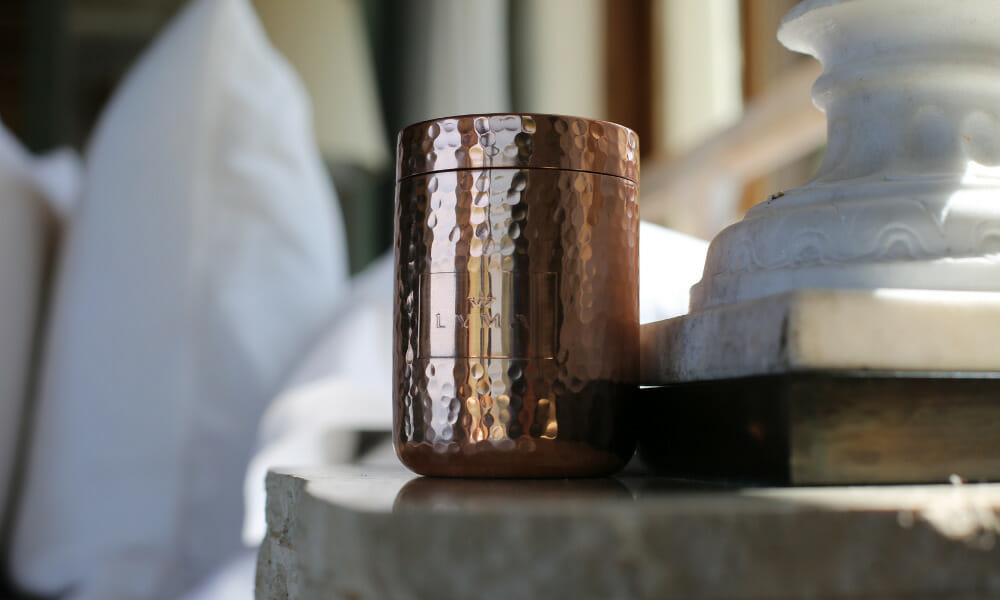 What are some of the benefits for taking Lyma?
So you realise that your immune system or your antibody levels rise. And so, it's incredible for immune support. There's an ingredient in there that actually supports the brain and membrane turnover faster which enables your brain so you have better cognitive focus but without any stimulants at all. There's another ingredient that has been proven to be as effective to lift the serotonin in the brain and that gives you better quality of sleep and a better mood. This gets into your bloodstream within an hour. There's another ingredient that helps your skin against the harmful sunrays and there's another one that helps with hormonal balance and reduces your cortisol issues.
To learn more about Lyma, please visit lyma.life.com.