The Bally Foundation is proud to present the first solo exhibition of Saudi-American Artist Sarah Brahim, titled Sometimes We Are Eternal. Hosted at the enchanting Villa Heleneum in Lugano, Switzerland, this spellbinding exhibition blurs the lines between the past and the present, guiding visitors through the last ten years of Brahim's life, marked by profound loss and the transformative power of art.
In this exhibition, Brahim explores the notion of eternity in time, suggesting a new relationship between the finite and infinite, universal truths and specific bodies. "Sometimes" signifies a sensation, a moment that defines the inner experience of our own infinity.
At the heart of this exhibition lies the concept of "intrabody," a term coined by Brahim to delve into the intricate connections between our inner selves and the boundless universe. Drawing from her dance background, Brahim orchestrates an intimate dance between her essence and her art, creating a mesmerizing dialogue between her being and her creations. The artist is inspired by dancers and thinkers from the 1960s and '70s who viewed dance as a heightened experience of life, seeking a symbiosis of body, consciousness, and environment.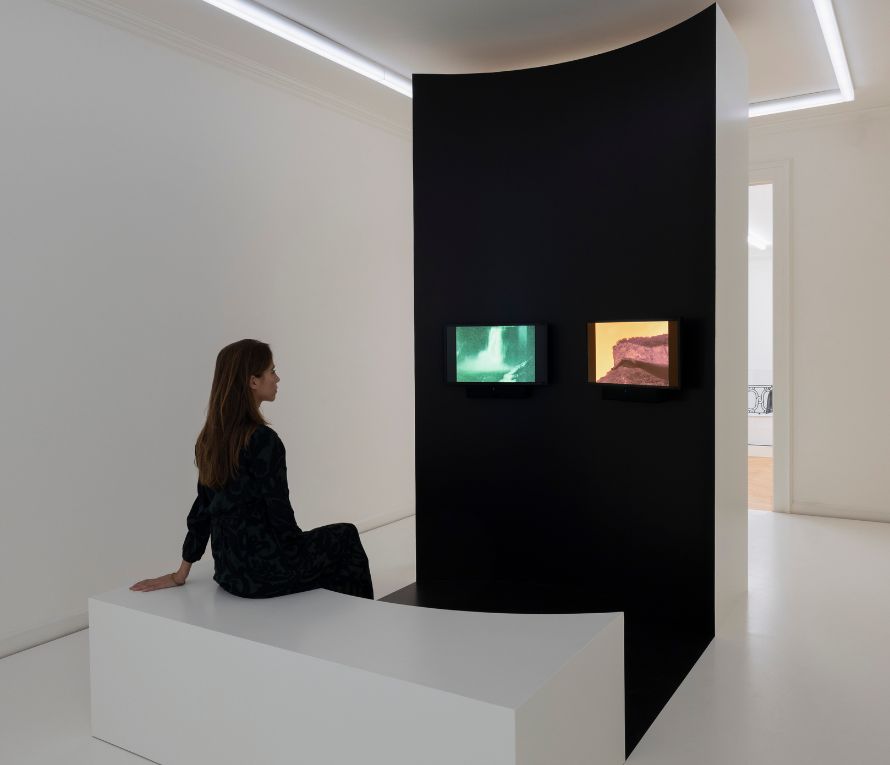 The exhibition, spanning two floors at Villa Heleneum, features light installations, slow-motion videos, and photographs, creating a sensory experience that highlights the interplay between memory and imagination. The first floor, "Rhythm and Matter," showcases works that reflect on the different ways we are connected. The artist uses stones, hands, and the body itself to convey a sense of unity and impermanence. The second floor, "Memory and Disappearance," delves into the memories of childhood and the connection between body and environment.
The collaboration between the Bally Foundation and Sarah Brahim not only celebrates art but also embodies the foundation's commitment to shaping Lugano's future by fostering dialogues at both local and international levels, thus playing a pivotal role in shaping the city's cultural landscape.
The exhibition, Sometimes We Are Eternal, is open to the public at Villa Heleneum in Lugano, Switzerland, until April 28, 2024.
ALSO READ: FASHION TRUST ARABIA CANCELS 2023 CEREMONY IN SOLIDARITY WITH PALESTINE.