Elie Saab is a man who has transformed his artistry and creativity into a selection of silhouettes that are ultra-feminine, embrace elegance and scream haute couture. From there, his Haute Couture line expanded into ready-to-wear and accessories, each complete with inspiration from Paris and Beirut (where his ateliers of craftsmen are based).
Now, the renowned Lebanese designer has taken his eye for detailing far beyond just clothes. Giving insight into the overall Elie Saab experience, the brand's offerings has grown into embodying the Elie Saab DNA in just about every aspect of living. With that being said, the brand has launched its first ever Elie Saab Maison collection.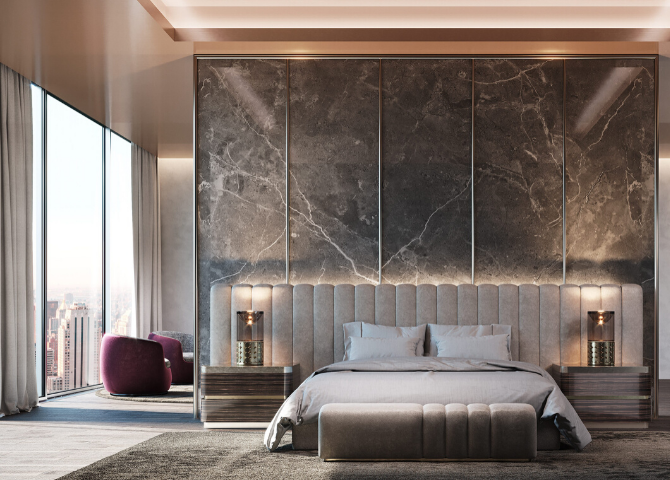 The debut range (entirely manufactured in Italy) results in a distinctive furniture line consisting of distinctiveness, attention to detail and brilliant artistry. Divided into Day and Night, the collection offers a "total look" and make the designs of furniture, lights, rugs, cushions and accessories look cohesive.

With a touch of a Parisian aesthetic, the collection is very much linked to the Elie Saab DNA echoing in Middle Eastern and Art Deco influences, rich fabrics (predominantly of Italian and French origin) and exceptional levels of quality.




Speaking of his debut collection, Elie Saab said: "Broadening the scope of our product offering has been our strategy for the past few years. We are working towards an architectural and lifestyle expression that translates my style of living through the development of Real Estate projects and the creation of Furniture and Home collection to complement this vision. The first collection reflects the heritage of ELIE SAAB's signature. It has a distinctive style combining contemporary and timeless. We will be developing down the line exclusive and limited edition pieces to cater to art connoisseurs and collectors."

It seems like it's a given that the Lebanese couturier would head into the direction of design following his move to lend his design hand to the interiors of the new Emaar Beachfront property in 2019.
Now, discover the world's largest 3D printed building.