Domenico Dolce and Stefano Gabbana have launched a new project called GenD, aimed at supporting young talents in the design and furnishings field. Ten designers, including Antonio Aricò, Sayar & Garibeh, and Sara Ricciardi, were selected from all over the world and given the opportunity to collaborate with Dolce&Gabbana Casa Collection. The project aims to bring together contemporary design and the ancient wisdom of Italian craftsmanship, with works created using traditional manufacturing techniques. The companies involved in the project include Bottega Intreccio, Ceramica Bevilacqua, and Foglizzo Leather. The exhibition, which will showcase the works, will take place at Dolce&Gabbana spaces in Milan, from April 18th to 23rd, and is open to the public subject to registration at dolcegabbana.com/home/.
Stephanie Sayar and Charbel Garibeh are a dynamic Lebanese design duo, whose collaborative efforts result in a harmonious blend of their distinct perspectives and artistic flair. By infusing their work with whimsy and ingenuity, they craft both imaginative and practical pieces that are both visually captivating and highly functional. Operating under the banner of Sayar & Garibeh, the pair founded their Beirut-based design studio following an impressive track record of showcasing their exceptional product design skills at renowned international exhibitions such as Aspen, Miami, NYC, Milan, Paris, London, Brussels, Beirut, and Dubai. Their creative ethos is rooted in a bold, experimental approach to design, where they fuse their playful, childlike perspective with cutting-edge techniques and materials.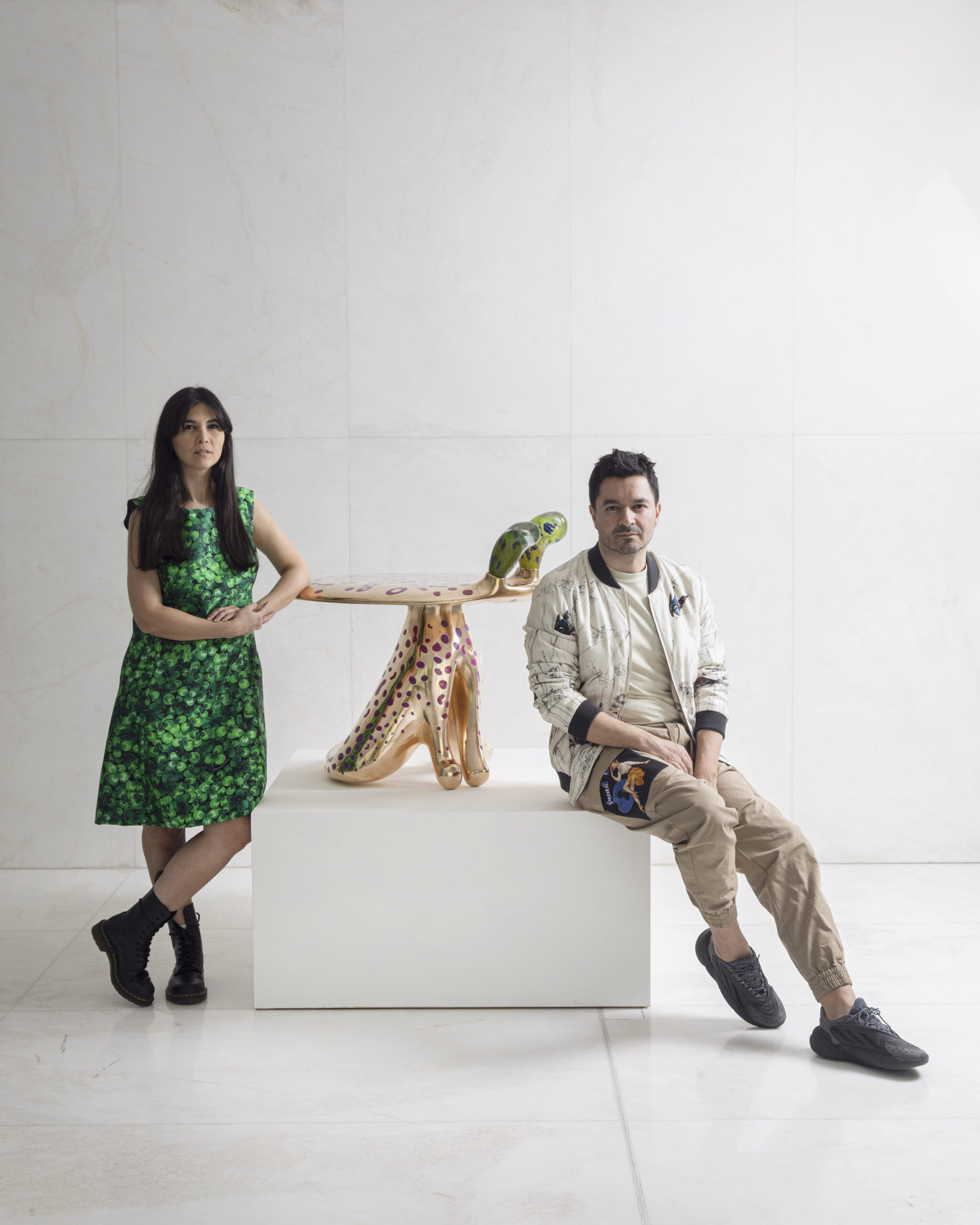 Sara Ricciardi is an artist and educator with a passion for using design to forge social connections and drive urban renewal. As a professor of Social Design and Relational Practices at NABA, she imparts her expertise to the next generation of creative thinkers. But her influence extends far beyond the classroom walls: she has collaborated with fellow artists Agustina Bottoni, Ilaria Bianchi, and Astrid Luglio to create "The Ladies' Room," a groundbreaking initiative that seeks to activate the senses and transform ordinary spaces into extraordinary experiences. This visionary collective has worked with some of the world's most prestigious art galleries, including Building Gallery in Milan and Amelie Maison D'Art in Paris. With every project she undertakes, Sara pours her heart and soul into her work, channeling her boundless energy and unwavering commitment to inspire others and bring beauty to the world.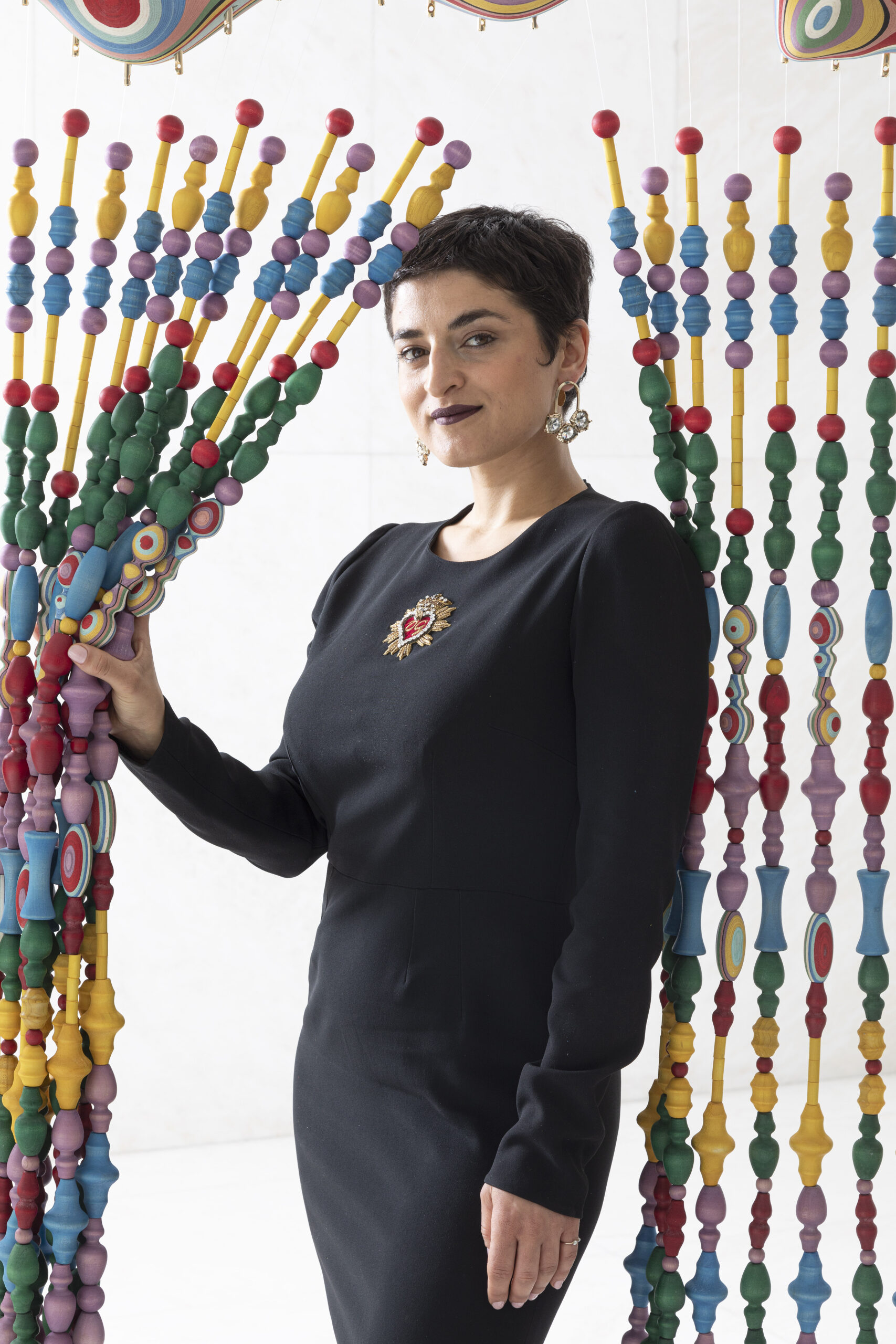 Rio Kobayashi is a visionary designer and skilled craftsman based in the vibrant city of London. Coming from a family of artisans with a rich heritage in ceramics, Kobayashi's love for creativity has always been deeply ingrained in him. From a young age, he exhibited an innate talent for design, and his artistic spirit led him to create his very first piece of furniture. Following his passion, he ventured to Austria at the age of 18, where he embarked on a three-year apprenticeship in traditional cabinet making, learning and mastering the art of carpentry. He now combines his Japanese roots with his European training to create unique and exceptional pieces that reflect his diverse background and artistic sensibilities.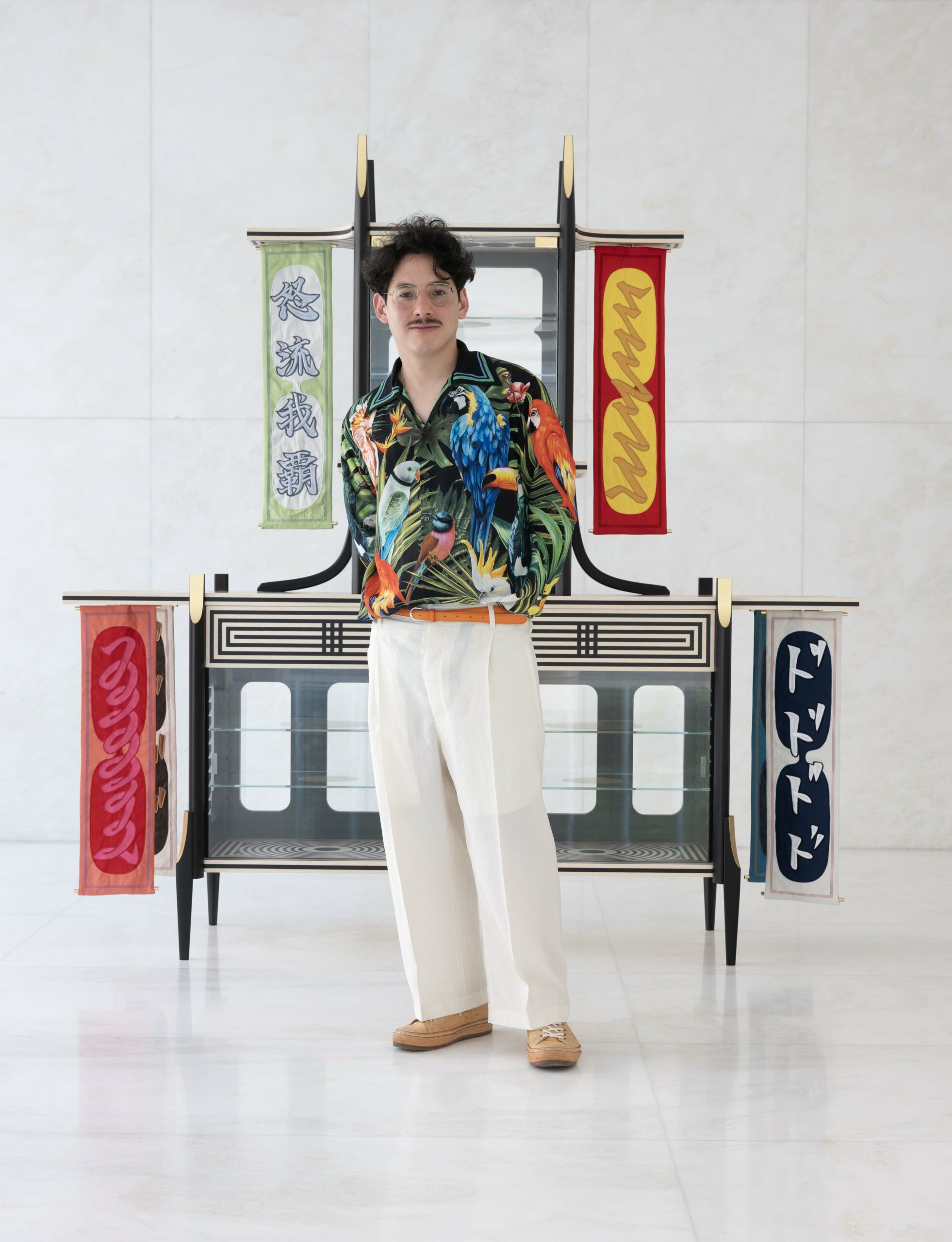 Malacou Lefebvre's journey started with studying corporate finance, but it wasn't long before he realized his creative itch couldn't be scratched by a keyboard alone. He sought a more tactile outlet and found himself tinkering with steel in his parents' garage, mastering new techniques with each strike of the hammer. Soon enough, he found himself moving into his own workshop, diving headfirst into the world of steel, wood, and leather. As he honed his skills, his sketchbooks filled with daring designs and innovative concepts, each one a testament to his burgeoning passion for artisanal craftsmanship.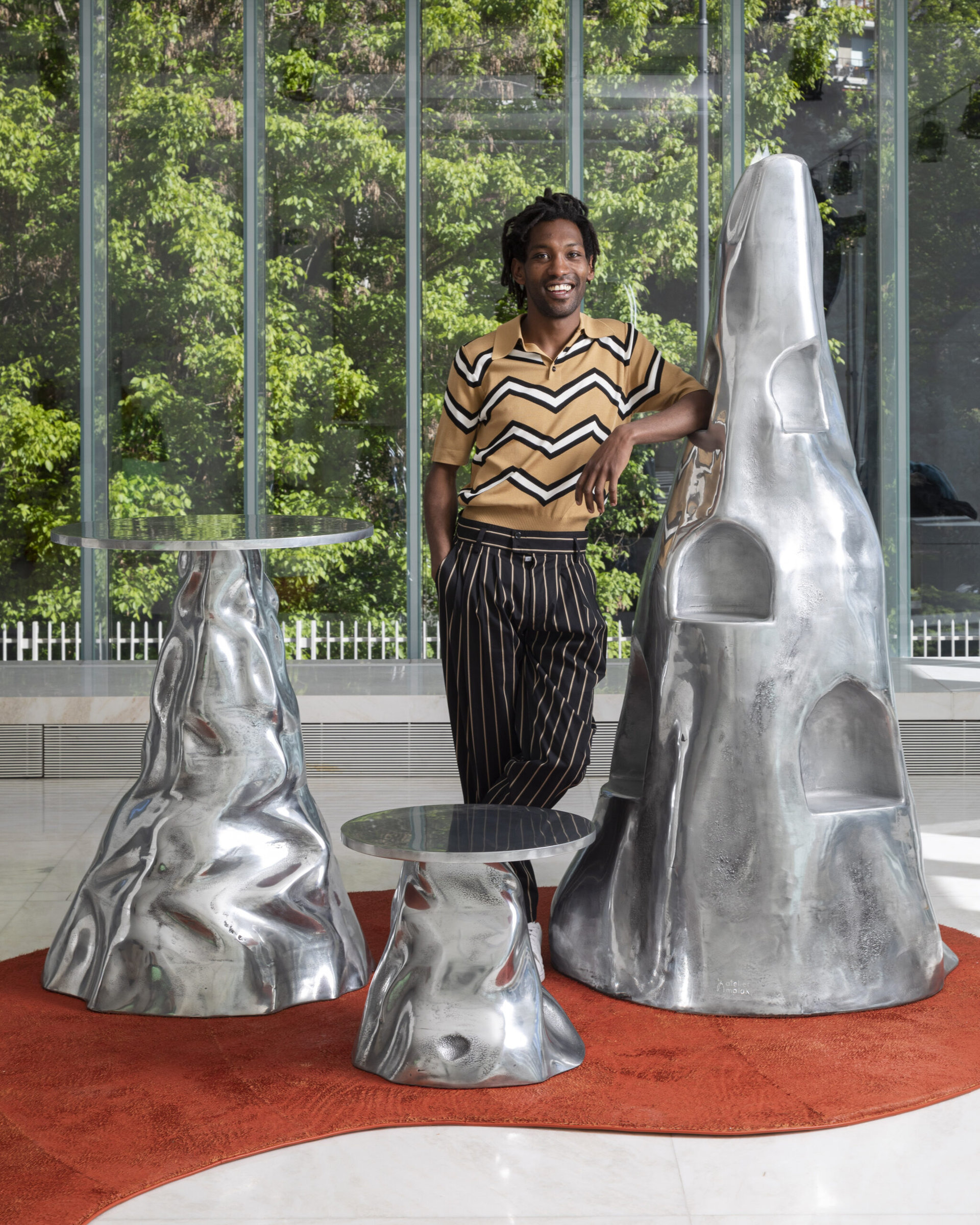 Lucia Massari is a designer hailing from the romantic city of Venice, where she found her true passion for production, performance, and installation. With a Master's degree in product design from the prestigious Royal College of Art in London, Lucia learned from two legendary design masters: Martino Gamper and Jurgen Bey. She's a true visionary, with a profound love for colors and material experimentation. Lucia works tirelessly alongside skilled artisans, constantly pushing the boundaries of traditional craft techniques. Her boundless curiosity has led her to explore experimental and aesthetic possibilities, often venturing into uncharted territories.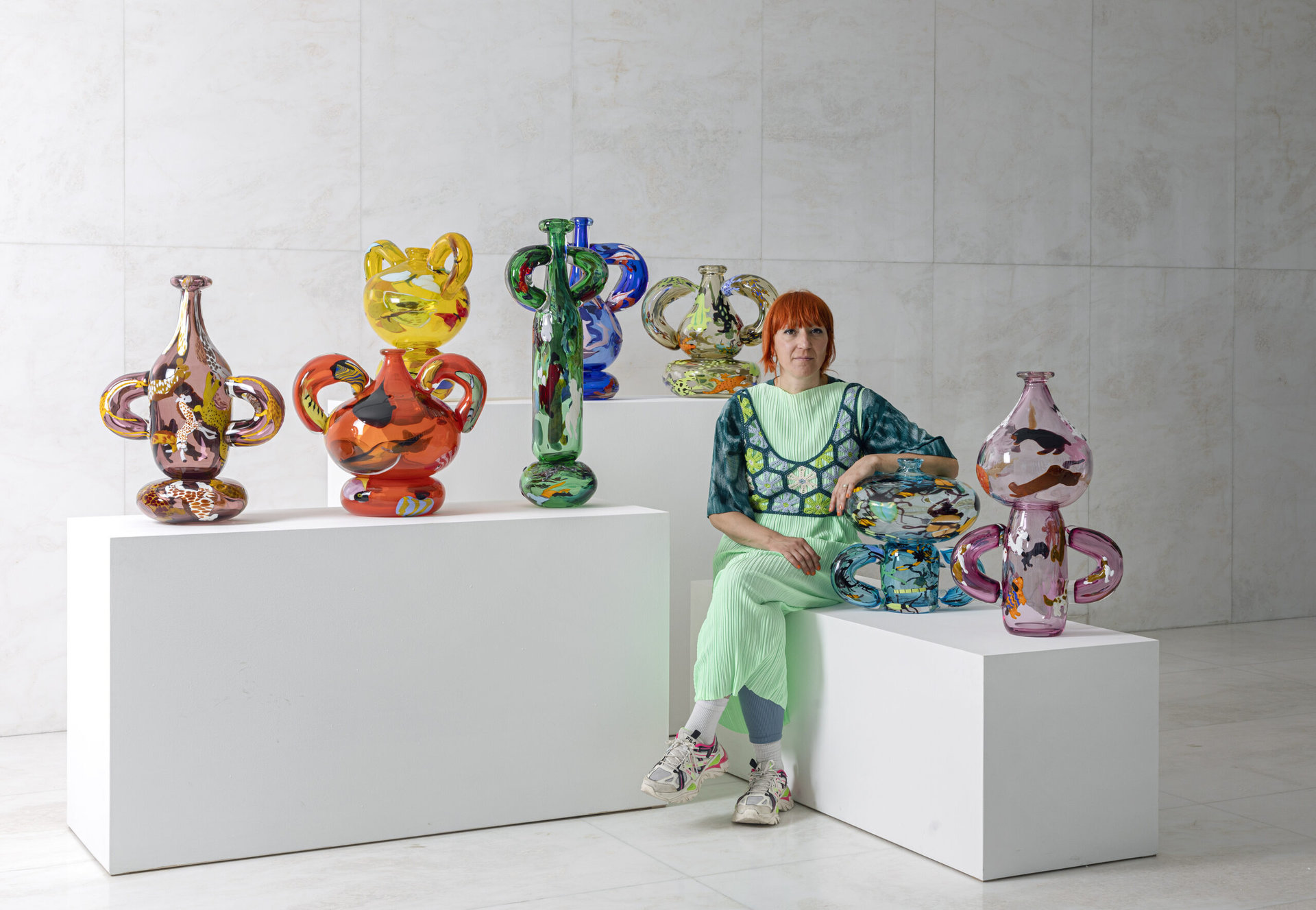 Chris Wolston is a visionary artist and designer, living between the bustling metropolis of Brooklyn, New York and the vibrant city of Medellín, Colombia. His stunning creations are the product of meticulous craftsmanship, as well as his deep understanding of design principles. Chris seamlessly blends traditional techniques with a modern, innovative approach, resulting in a postmodern aesthetic that is truly one-of-a-kind. His pieces are infused with a sense of environmental consciousness, as he carefully selects materials and methods that are both sustainable and timeless. From furniture and lighting to installation and sculpture, Chris Wolston's work is a masterclass in creativity and artistry.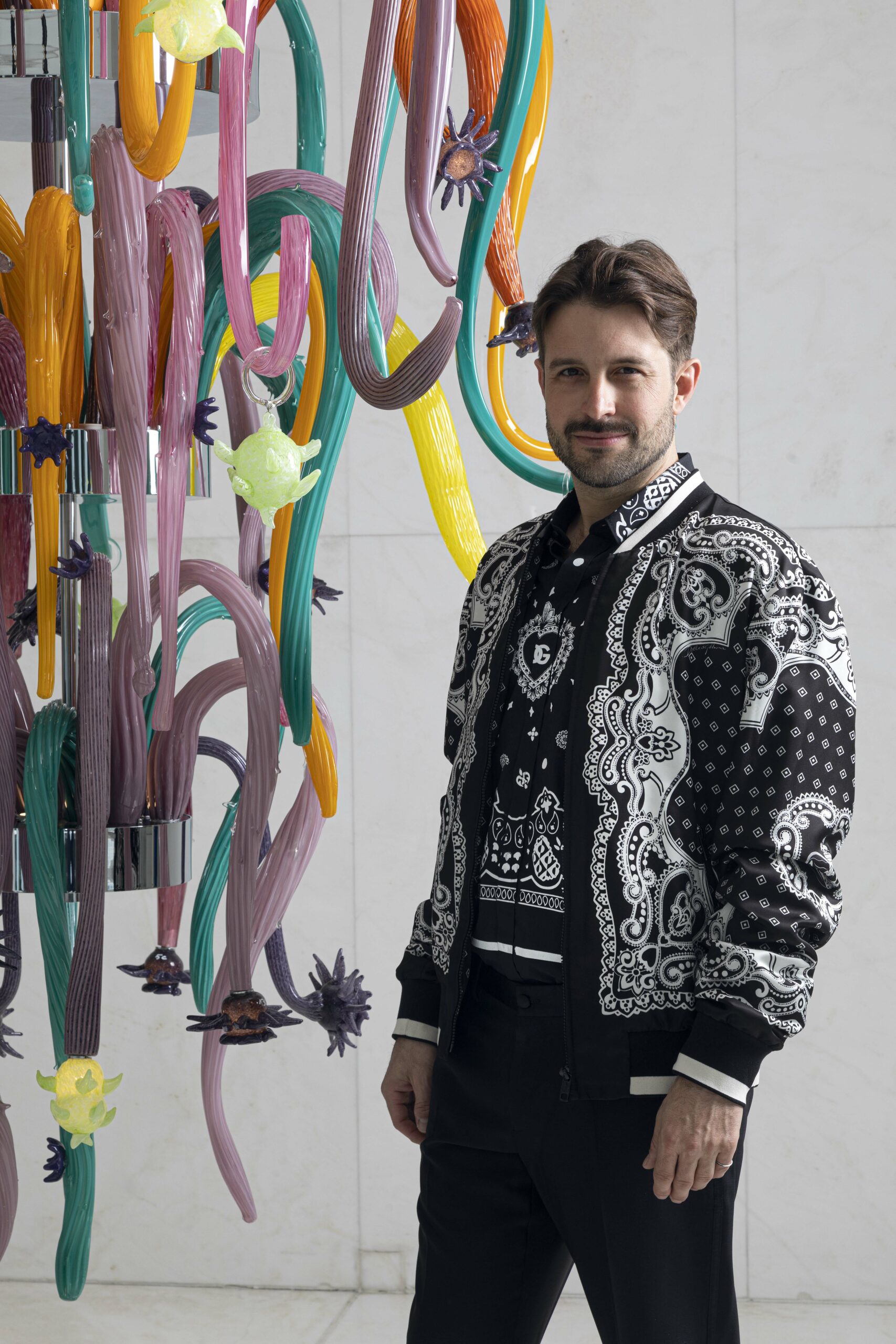 Ahryun Lee is a masterful creator, blending her talents as a ceramic artist, designer, and maker. Her journey began in Seoul, South Korea, on February 20, 1989, where she developed her skills and passion for ceramics. After studying in South Korea and the UK, including at the prestigious Royal College of Art, where she graduated from the Ceramics and Glass department in 2016, Ahryun has become a seasoned explorer of creative possibilities, incorporating the unique perspectives of East and West into her work. With a deep understanding of materials, particularly Porcelain, she blends her professional skills with fundamental knowledge to produce a diverse range of stunning pieces.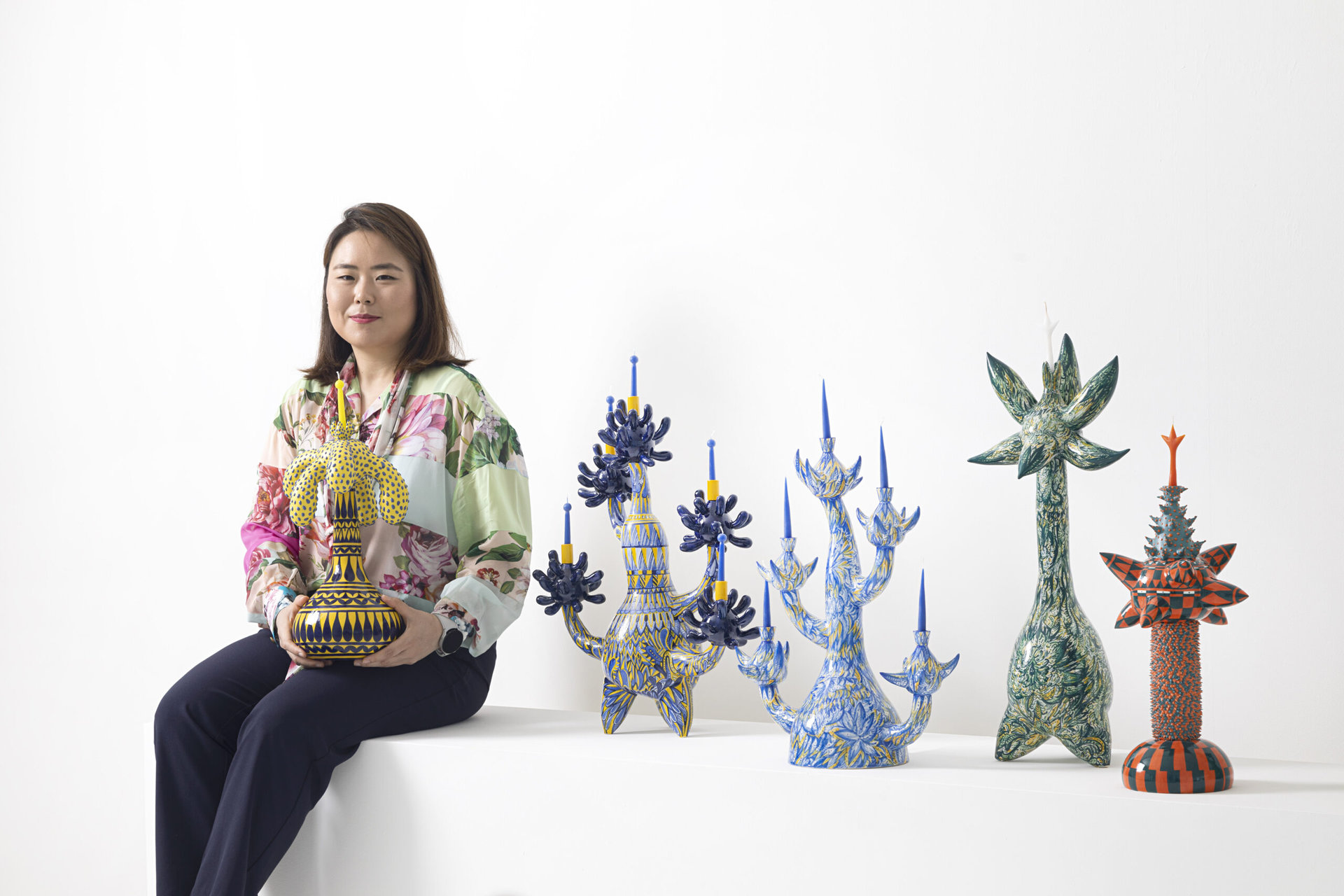 Bradley L Bowers' studio delves into the enthralling convergence of rapid-prototyping and artisanal craftsmanship. Through a synergistic fusion of state-of-the-art digital-modeling tools and age-old craft techniques, Bowers reimagines objects and forms that push the boundaries of convention.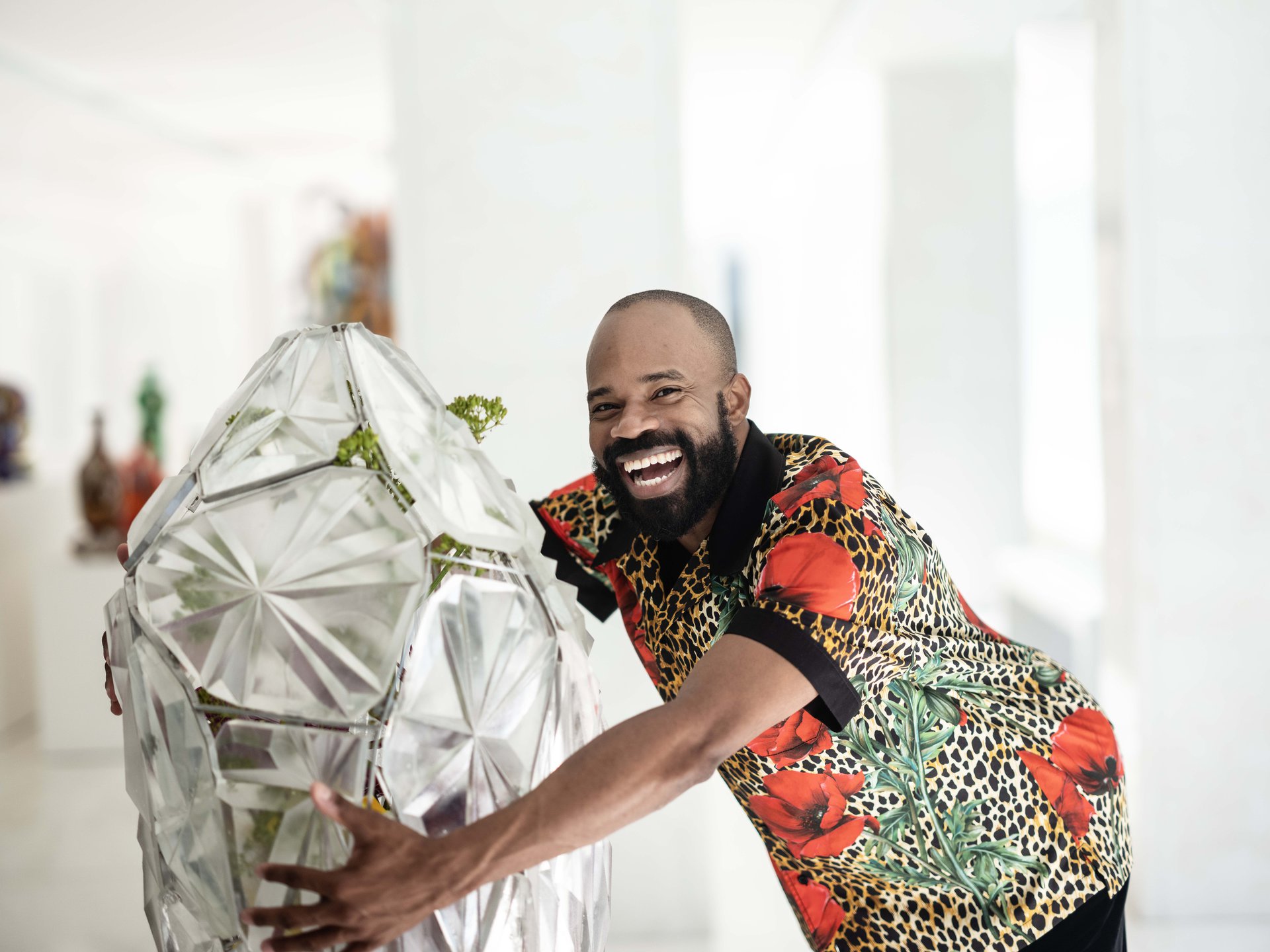 In 2011, following his experience working with various design studios in Milan, Antonio Aricò established his own studio. His first self-produced collection, Back Home, was a successful collaboration with his grandfather and was unveiled during Milan Design Week 2012 at Ventura Lambrate. The collection was particularly noteworthy for its innovative combination of crafts and self-production with industrial design, which was a relatively unexplored concept at the time. The Back Home collection left a lasting impression on visitors and helped establish Aricò as a rising star in the design world.