CryptoPunk holders, rejoice! Tiffany & Co. have officially made its mark in the NFT universe by creating exclusive opportunities to transform CryptoPunks into contemporary jewellery designs. The luxury jewellery house has partnered with the blockchain-based software development company, Chain, to launch its very first NFT – evidently titled NFTiff.
Designed exclusively for CryptoPunk holders, they'll have the chance to render their very own NFT, using enamel and precious gemstones, and mint a custom Tiffany & Co. pendant inspired by the owner's CryptoPunk. This will be accompanied by a digital render of the pendant as an NFT and a certificate of authenticity.
Taking NFTs to the next level, the collection is made up of 250 digital assets that grant holders access to a one-of-one example of their Punk in the form of a bespoke pendant. Each 18k rose or yellow gold pendant comes on an 18-to-22-inch adjustable chain composed of rectangular links—a nod to the shape of square pixels.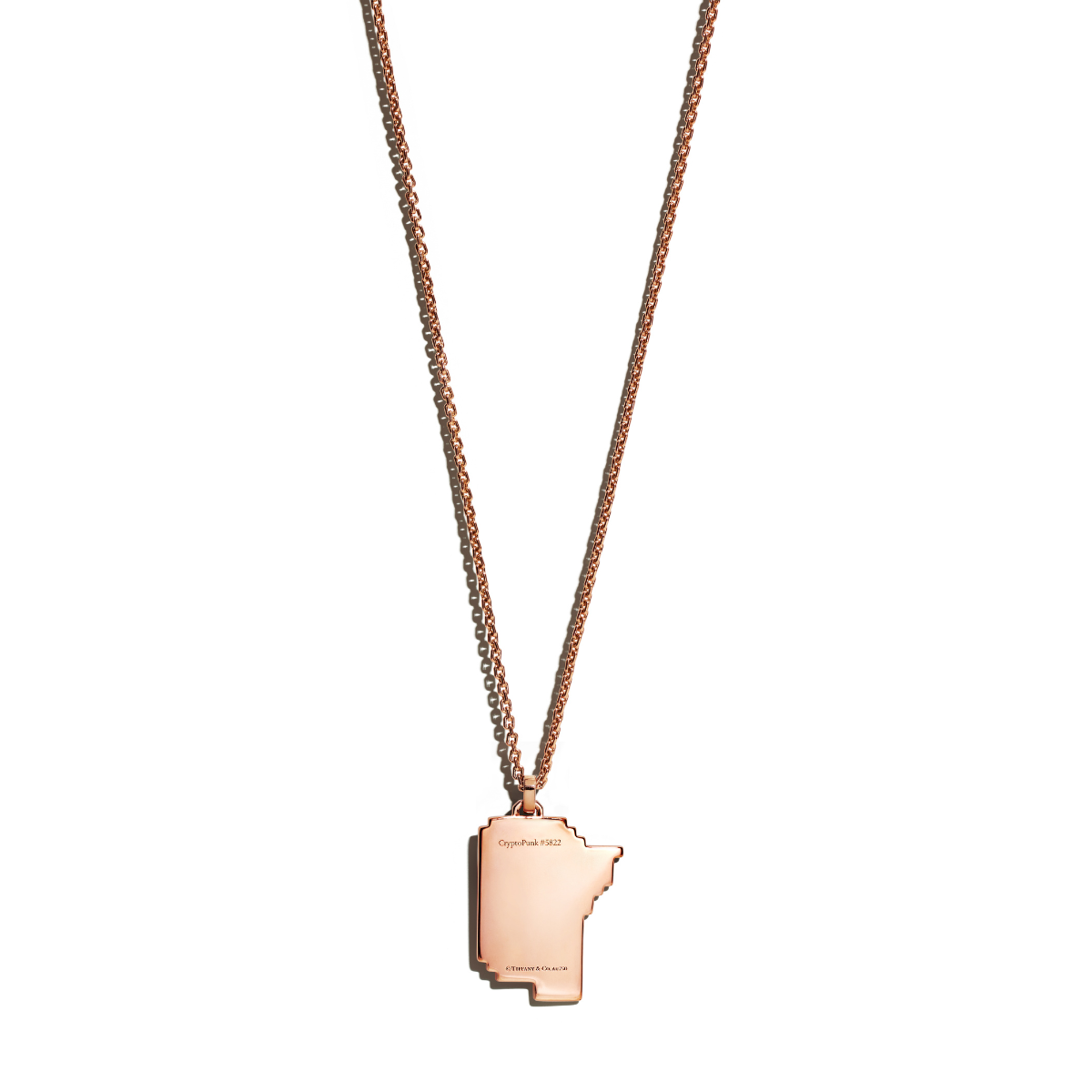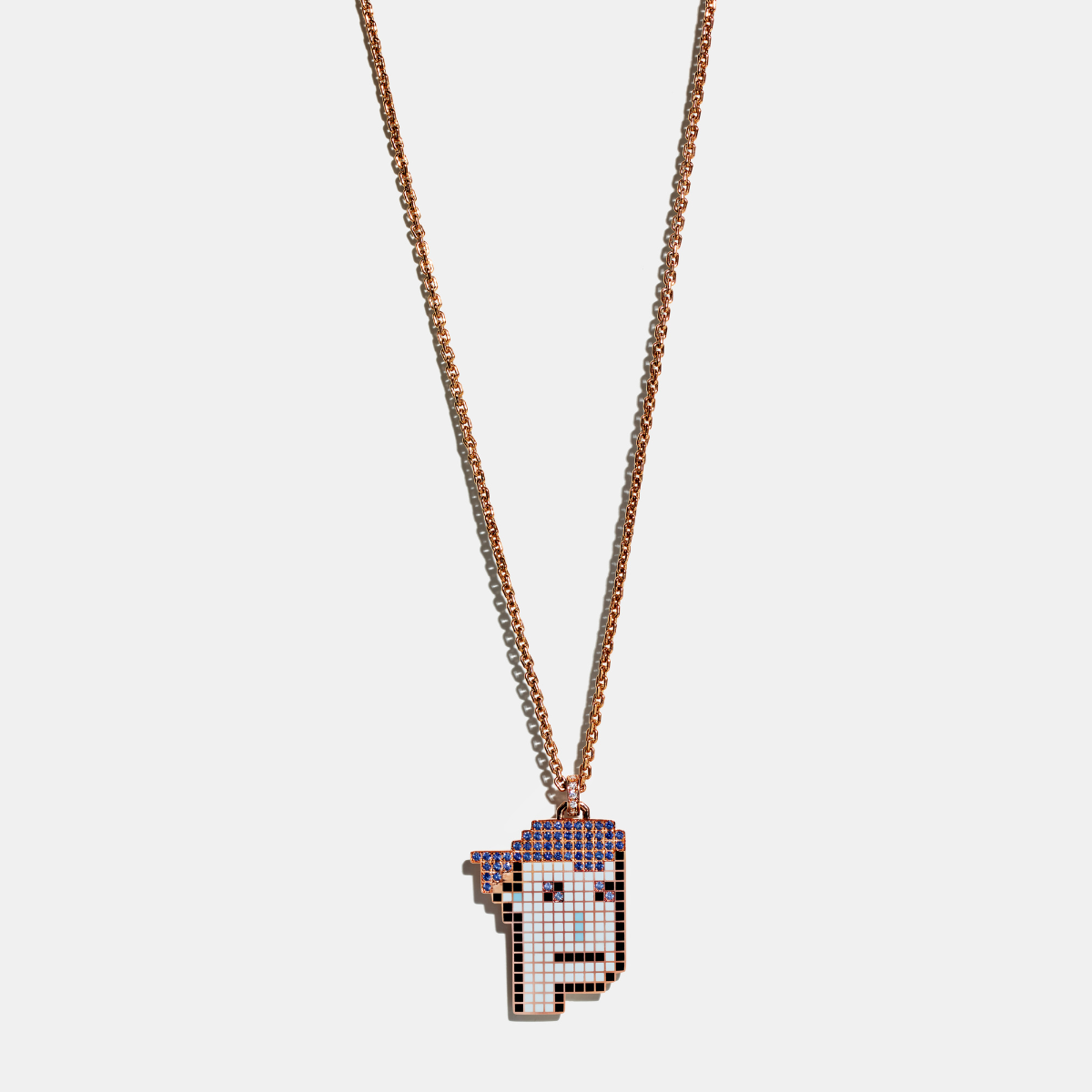 "As a CryptoPunks holder, I saw a partnership with Tiffany as a way to make NFTs accessible to new collectors as well as strengthen the existing community that has embraced the art," said Deepak Thapliyal, Chief Executive Officer, Chain. "Tiffany's vision and Chain's technologies are the perfect combinations to produce a beautiful product and a secure online experience."
NFTiff will be available globally at nft.tiffany.com from August 5. The price is set at 30 ETH.
ALSO READ: WELCOME TO THE UNIVERSE OF MARIA TASH.