Saudi Arabia is already home to several boutiques by some of the world's most famous names and the Kingdom's capital just welcomed another renowned label to its grounds.
After the immense success the brand received since recently opening a store in Jeddah, Richard Mille chose neighbouring city, Riyadh, for its next location and just opened a new flagship store on Prince Mohamed Bin Abdul Aziz Street.
Consumers are welcome to shop the brand's beautifully-crafted timepieces which range from sports watches and complicated timepieces to women's collections and limited-edition pieces in the store.
Speaking of the new flagship store, CEO of Richard Mille Europe, Middle East and Africa, Peter Harrison said, "In our regional strategy of going from a multi-brand environment to a network of Richard Mille boutiques, it was time to have a Richard Mille landmark in Riyadh and offer our clients and potential clientele the possibility to experience the brand in their own country. Our presence both in Jeddah and Riyadh since 2009 has allowed us to understand Saudi's refined sense of luxury and to build on their knowledge of Richard Mille. They now have a space where to experience the brand and our highest quality of service."
Here's a sneak peek inside the new flagship store…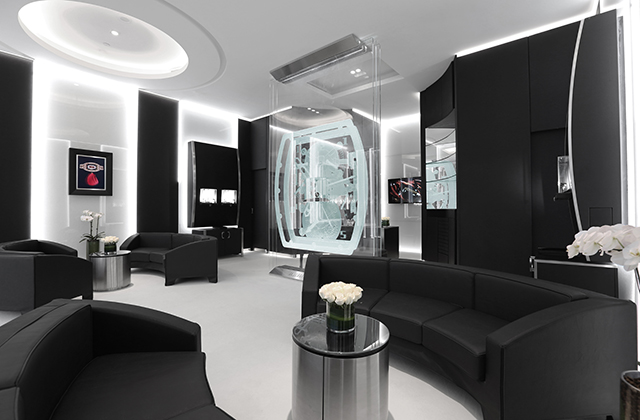 The new Richard Mille boutique is located on Prince Mohamed Bin Abdul Aziz Street (also known as Al Tahlia Street) in Riyadh, Saudi Arabia.
Also, take a sneak peek at the new Dorchester hotel that is set to open its doors in Dubai.