Queen Elizabeth II has left a momentous mark on the world for 70 years, courtesy of her continuous and unprecedented devotion. Following her death in September, the late royal matriarch's legacy continues to shine through, and it opened the floodgates of tributes – Boucheron included. For Boucheron's new High Jewellery collection, the Maison is paying a touching tribute to Her Majesty by breathing life into one of her most treasured pieces.
In 1944, Princess Elizabeth turned 18 and received a Boucheron aquamarine and diamond double-clip brooch, which she would continue to wear this sentimental design throughout her reign including on the 70th anniversary of her coronation on February 6, 2022.
In 2020, Boucheron's Artistic Director, Claire Choisne, began working on a reissue of the iconic brooches, but since the passing of our late Queen, she decided to take inspiration from this unique piece to create a High Jewellery collection reinterpreting the famous Art Deco design through eighteen contemporary new designs. Titled Histoire de Style, Like A Queen, the new collection is more poignant than ever.
Inspired by Queen Elizabeth's distinctive style, Claire Choisne thought it most fitting to work with this particular design and to bring it up-to-date in a collection that surpasses all genres. "Being able to wear a piece in a number of ways, as well as the use of colour, were central to our work on this collection, so that both men and women may wear these pieces. We wanted these eighteen variations to reflect the ease with which the original was worn, since the two clips may be attached in various ways, on their own or together. We also wanted this collection to convey the elegance distinctive of this Art Deco piece."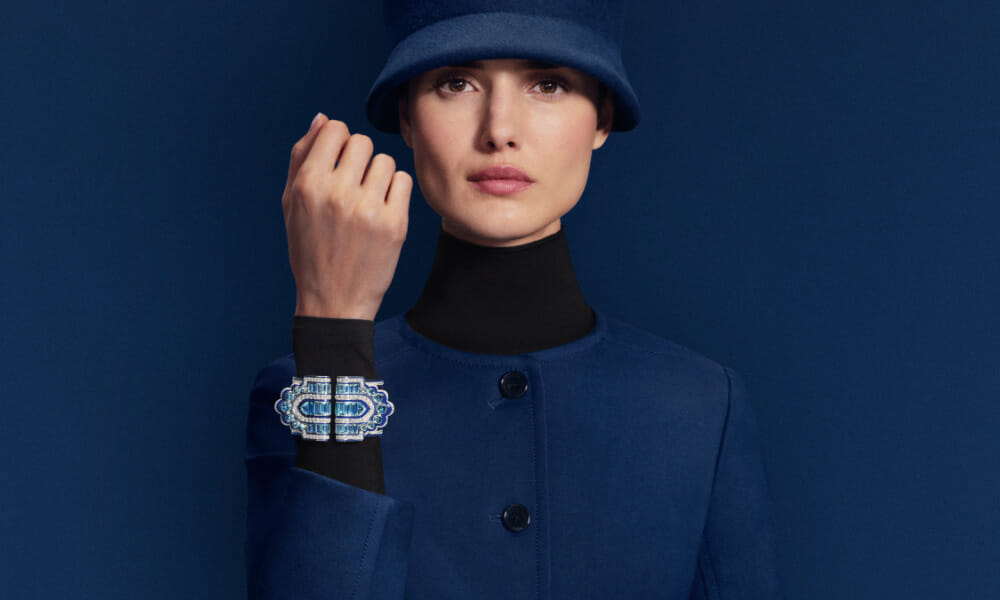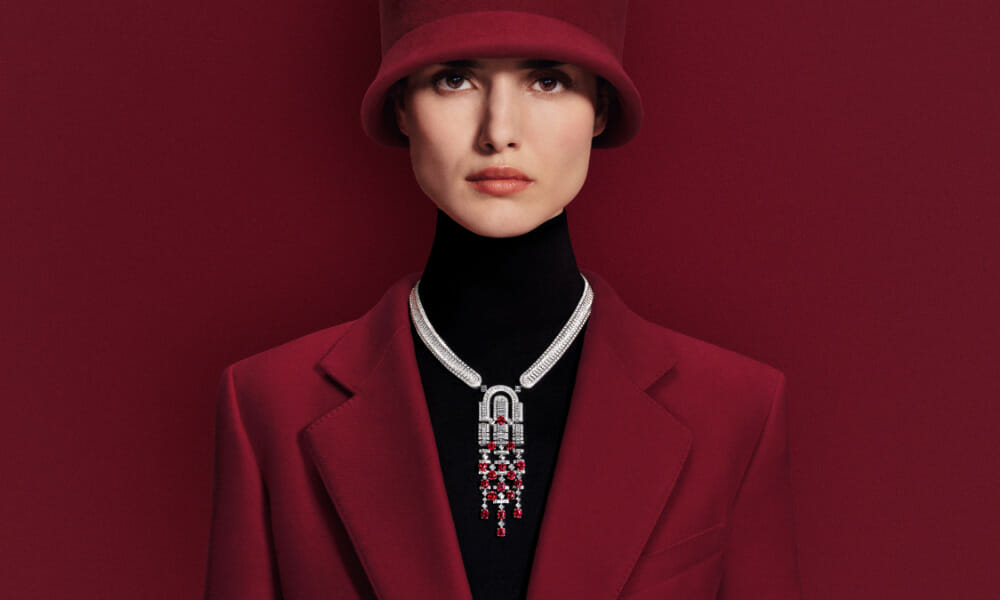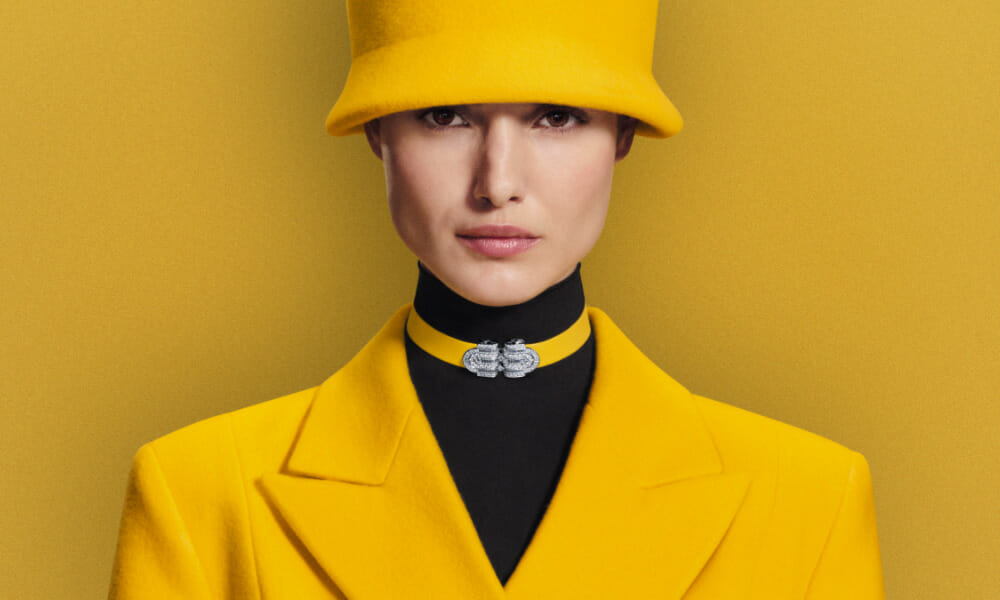 The covetable 18-piece collection reflects the unique spirit of the two cerulean clips and offers a glimpse of the true genius behind its design.
Divided into eight different chapters and colour stories – Hypnotic Blue, Frosty White, Green Garden, Colour Block, Rolling Red, Lemon Slice, Moon White and Mega Pink – the High Jewellery collection is made up of bracelets, rings, earrings, necklaces and, of course, brooches, all inspired by the instantly recognisable pieces owned by Her Majesty.
The pieces have been reimagined with a colourful take on original Art Deco designs with sapphires, emeralds, rubies, tourmalines and pearls embracing the iconic shape, all peppered with diamonds and white gold.
The transformable pieces are feast for the eyes for every kind of modern queen (or king).
ALSO READ: JAEGER-LECOULTRE BRINGS THE STELLAR ODYSSEY TO DUBAI IN FEBRUARY.