With every collection Boucheron puts forth, we're always reminded as to why we love high jewellery. The maison just released new novelties from its Flèche du Temps universe and we are obsessed.

Inspired by High Jewellery, the new pieces from Flèche du Temps' new collection introduces three jewellery creations: a necklace, a bracelet and an earring – each crafted with diamonds and white gold.

The collection is known for its unique and eclectic look and can either be worn freely or mix and matched with other colours and materials – there is no room for compromise.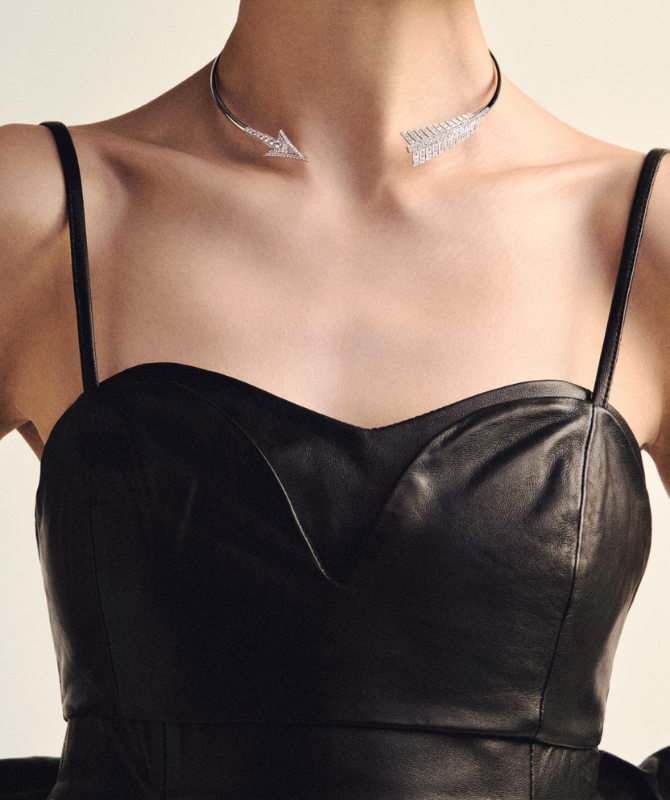 The pieces are fronted by Maison's ambassador, Alexa Chung, whose style defines her own codes and revealing her uniqueness.

A style tip? You can wear the Flèche du Temps bracelet with raw jeans, an androgynous white shirt and pointed black pumps. As for the necklace, it provides a statement touch to an evening suit in emerald satin and vertiginous stilettos with silver straps.