Oh, High Jewellery launches – how we've missed you! Over the summer, Bvlgari bravely launched an entire High Jewellery collection, titled Barocko. Just as extravagant as we would've expected from the Roman jeweller, the new jewels capture the exuberance and glamour you could hope for this season.
Bvlgari's Creative Director for Jewellery, Lucia Silvestri, perfectly captured the maison's rock attitude and iconic spirit, as well as translated that Roman and Baroque inspiration through colourful gemstones and exquisite designs.
Here, we speak exclusively to Silvestri, who not only talks us through the new Barocko collection but also shares her thoughts on the future of jewellery and words of wisdom to women looking to reach their goals.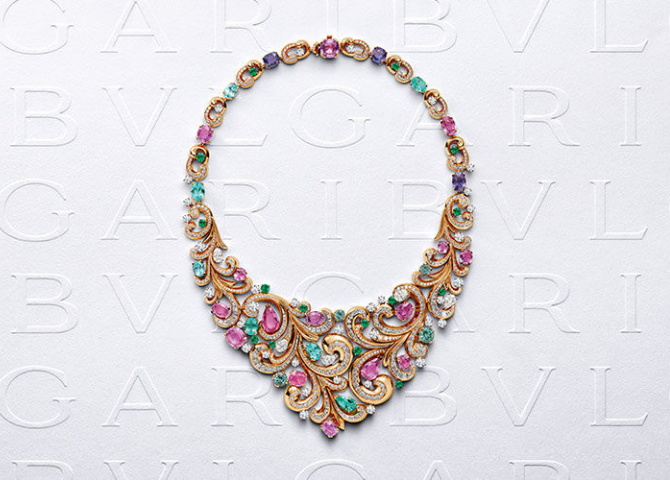 You're the woman behind Bvlgari but who, in your opinion, is the Bulgari woman?

There is not just one woman, there are many and this is precisely the beauty of women. When I design a jewel it also depends on the type of jewel but I still think of a woman who is not afraid to dare to break the mold but at the same time feminine and with a twist of sweet madness, regardless of whether it is a woman dedicated to work either to the family or to both she is an authentic woman.

As a woman in such a high-powered position, what words of wisdom would you give to women looking to reach their goals?

Above all to be persistent, to believe in one's goals and also to know how to take risks. I had to fight a lot in a purely male world, but I wanted to become what I am today.

What sets Bvlgari's high jewellery apart other than the extraordinary colour combinations of the gemstones?

For me, the creation of a beautiful jewel is not determined only by the price or by the carats of the stones but is a combination of time, quality, effort, creativity and feelings that go towards it. All our creations represent a daring and prestigious style that is based on the re-interpretation of themes and motifs inspired by art and architecture in an innovative and evocative way as well as by the use of innovative materials in daring combinations. This is Bvlgari and its brand awareness.

What was the inspiration for the new Barocko High Jewellery launch?

I was very happy when I received the communication that the theme of the new collection was inspired by Rome and the Baroque, in fact Rome is the Baroque city par excellence. One early morning it was summer, last year I took a long walk from my house to the center, there was nobody there, and I found myself in Piazza Navona and I rediscovered the fountains of Borromini, the domes of the Roman churches. I must say that I rediscovered the magnificence of Rome.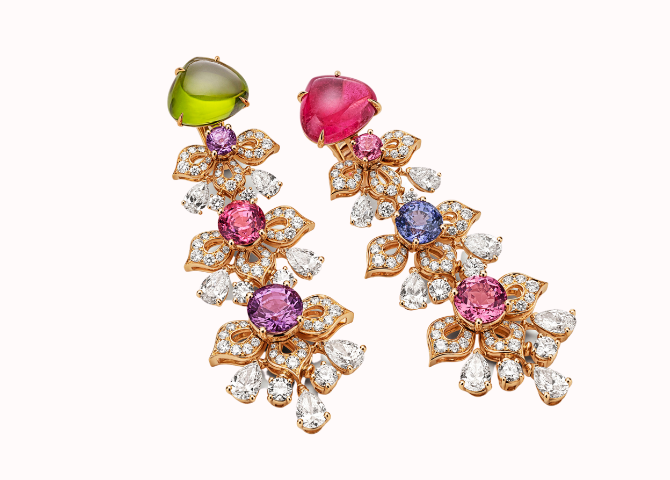 Can you talk us through the creative process of the collection?

One of the key elements of this collection is precisely the craftmanship. A great deal of research was done and our goldsmiths have performed an exceptional work. I always say that it is impossible to choose a single jewel depends on many factors, in this collection Lady Arabesque and Cabochon exuberance are my favorite ones for manufacture and design, or the Joyful colour necklace for the combination of colours and for being able to make a necklace contemporary which is part of our collection of the historical archive.

I really believe that his collection has pieces that are real works of art.

How would you, personally, describe the collection?

The collection is inspired by the Barocko, and is characterized by a bold contemporary design which unites volume and soft lines with the strong self-assured color combination. The design and for example necklace like Cabochon exuberance or Cupola are inspired by timeless and reminiscent Roman architecture. My goal was to create a collection that respected the aesthetic canons of the Baroque but making them harmonious with each other.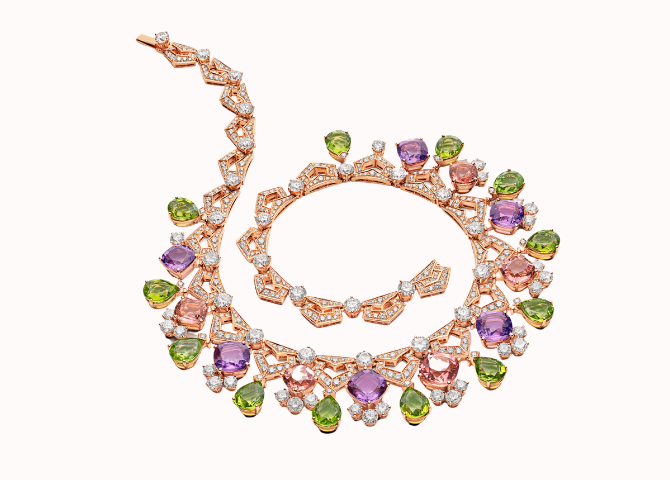 How long was the process between the inception and the launch?

The process lasts about a year, once the new theme has been approved in May-June we immediately start working on it and once the designs are approved, the manufacturing begins immediately. Over the course of the year, everything can change, I can also decide to change a colour layout or some details. I can already anticipate that we are already working on that next year and that some pieces are already in production.

If you had to choose one gem, what would it be?

I love the soul of the gemstone and its colour, so I love all the gems. If I really have to choose one, I really love sapphires because it is a stone that has a long tradition at Bvlgari, I could say that it is the Bvlgari stone and it works well with many color combinations.

What is the future of the jewellery industry?

I can give you my vision which is very simple and clear. Buying a jewel is part of the world of luxury, that can mean different things for different people. It can mean being in expensive high-quality surroundings and the great comfort that they provide; having access to an item that is desirable but not essential therefore what is very important for the future is the quality.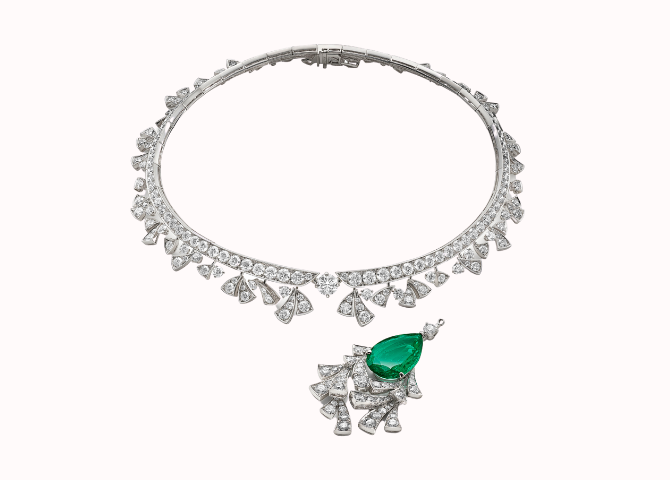 Online sales have risen exponentially during the pandemic. What are your thoughts on e-commerce and how it plays a part in the world of jewellery?

Surely the pandemic has changed the way we live and relate and therefore also that of buying. Internet or social media on which I am very active because I like to relate to my followers have also amplified the purchase of consumer goods, today everything is faster just click and you can buy a trip, food, practically anything. For the jewels especially those of HJ, however, it is different, you have to touch a jewel, wear it because a jewel is like a second skin.

Now, discover Bvlgari's signature Divas' Dream collection.