An off-grid Patagonia adventure? A four-day break in Morocco (all hail the micro-cation)? Or, perhaps a spiritualistic exploration of the UK coastline? There's nothing quite like January – crowned the meh-est of months – to make us want to book a holiday and bathe in the therapeutic powers of sea air to properly press reset for 2020. Sure, there was that two-week Christmas break, but let's face it, that was spent horizontal 90% of the time, in pyjamas, catching up on all the Netflix. For those who are more home, than away this month, why not inject your jewellery with oceanic accents in lieu of that holiday you've been eyeing up, ooh daily, on Booking.com?
Seaside prints and mermaidian designs are – to paraphrase Miranda Priestly – not exactly ground-breaking come spring, but to suggest the life aquatic vibe making its way (back) into our jewellery-drobe is unexpected would be an understatement. Remember when the epitome of the humble brag at school was a friend showing off their puka shell necklace after coming back from a family holiday? Fast-forward, and shell-inspired accessories have oft been cast away (Tom Hanks film aficionados, that one's for you); labelled far too naff and erring on the side of 'no-go' kitsch to wear in real adult life. Save for maybe Luke Ward in The O.C., who wears his with pride, whilst delivering the most memorable line on noughties TV: "Welcome to the O.C. *****!"
All of our previous judgements, however, floated away (sorry, last beach pun, promise), when Miuccia Prada made the strongest case for wearing shell necklaces – and earrings – this spring. The update is – minimalists look away now – to go big. (Like really, really big). The beauty is all in the detail: make like this season's Prada girls and wear your turbo shells over white-collared shirts and 70s style drapery.
Though, if showy 'Shellloooo!" necklaces are really not your bag – emerging designers are also incorporating marine elements in a more subtle fashion with eco-friendly practices. New York-based label CVC Stones sets diamonds in beach-sourced pebbles from around the world. Upcycled jewellery brand CLED, crafts architectural jewellery from glass bottles collected from the beaches in California.
Elsewhere, Sara Beltrán's DEZSO hand-crafted collections combine gold, shells and stones, to reflect her love of the ocean. And Mexico-born, Los Angeles-based designer Daniela Villeg mixes organic elements – such as feathers, shells, wood and porcupine quills – with multicoloured 18kt gold and precious and semi-precious stones, to create colourful one-of-kind pieces inspired by sea-life.
So, you want to give the new oceanic mood a go? Keep scrolling.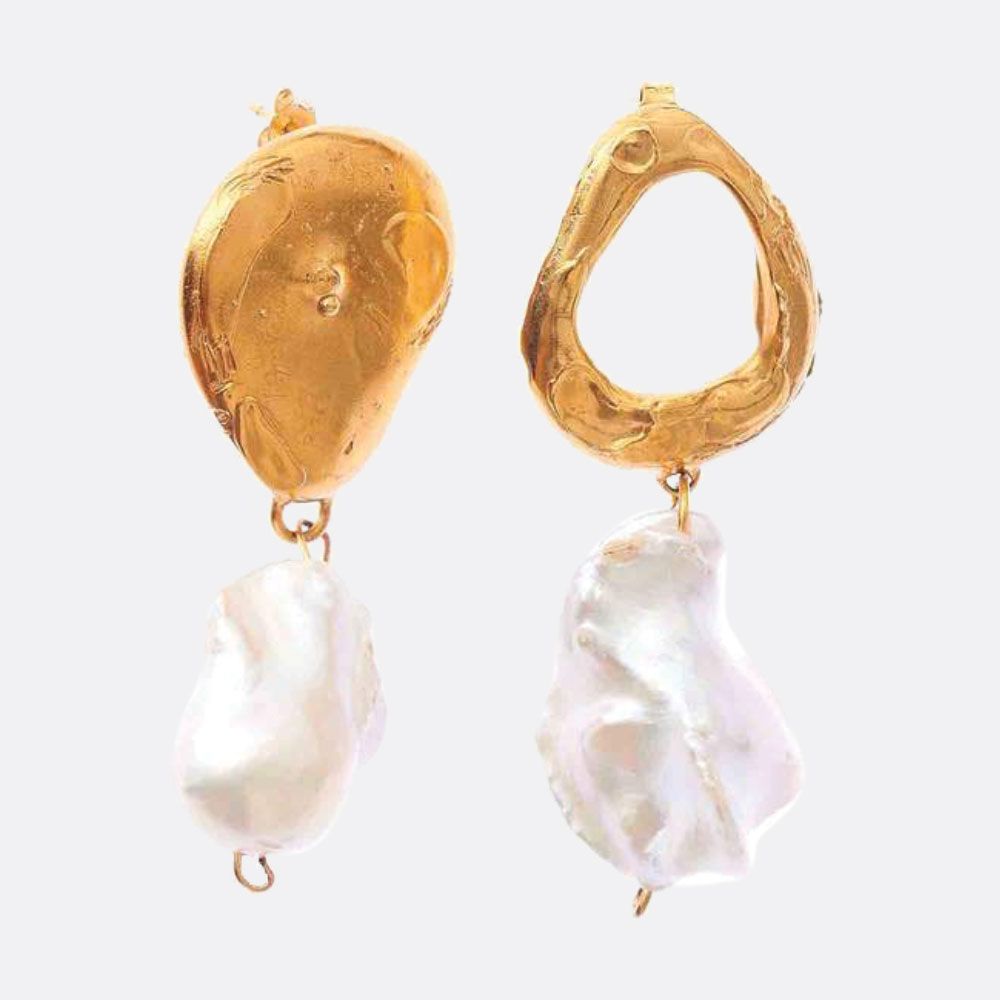 THE INFERNAL STORM EARRINGS, £350 (Dhs1,675)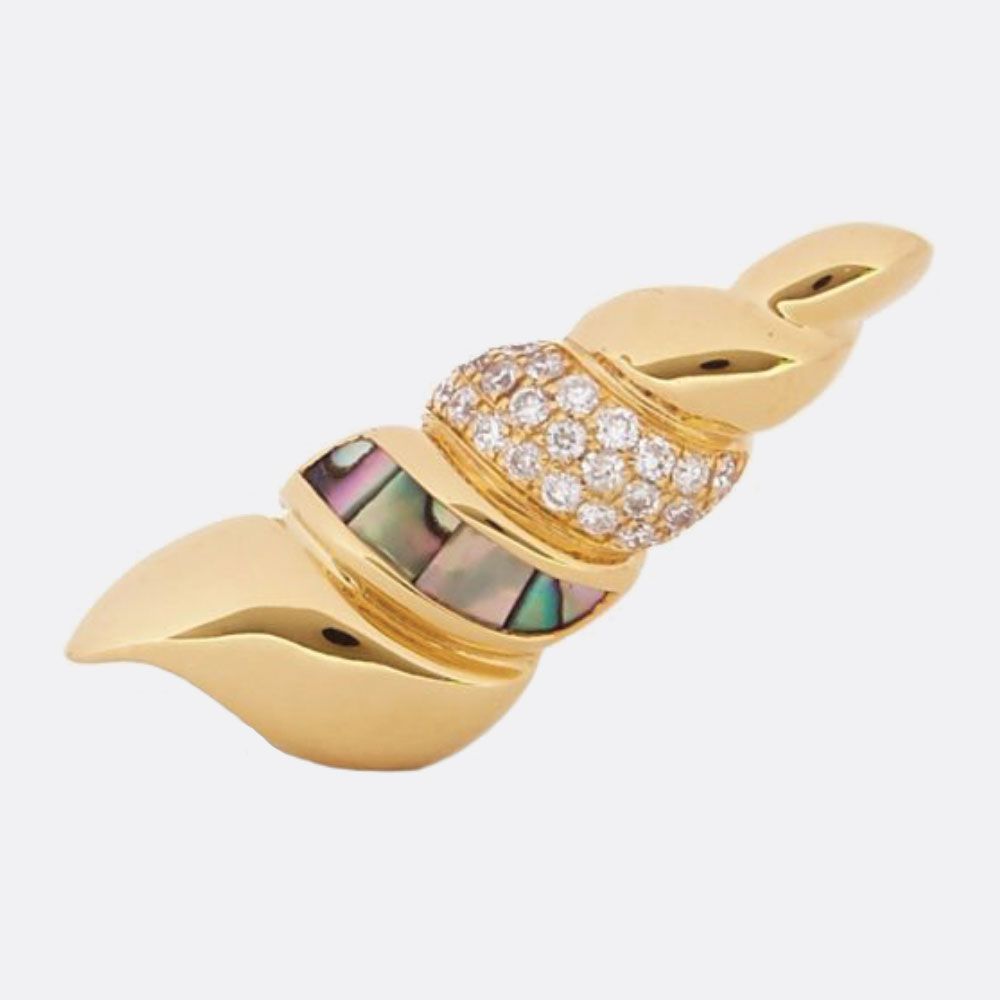 PATCHARAVIPA HITCH EARRING, £1,480 (Dhs7,085)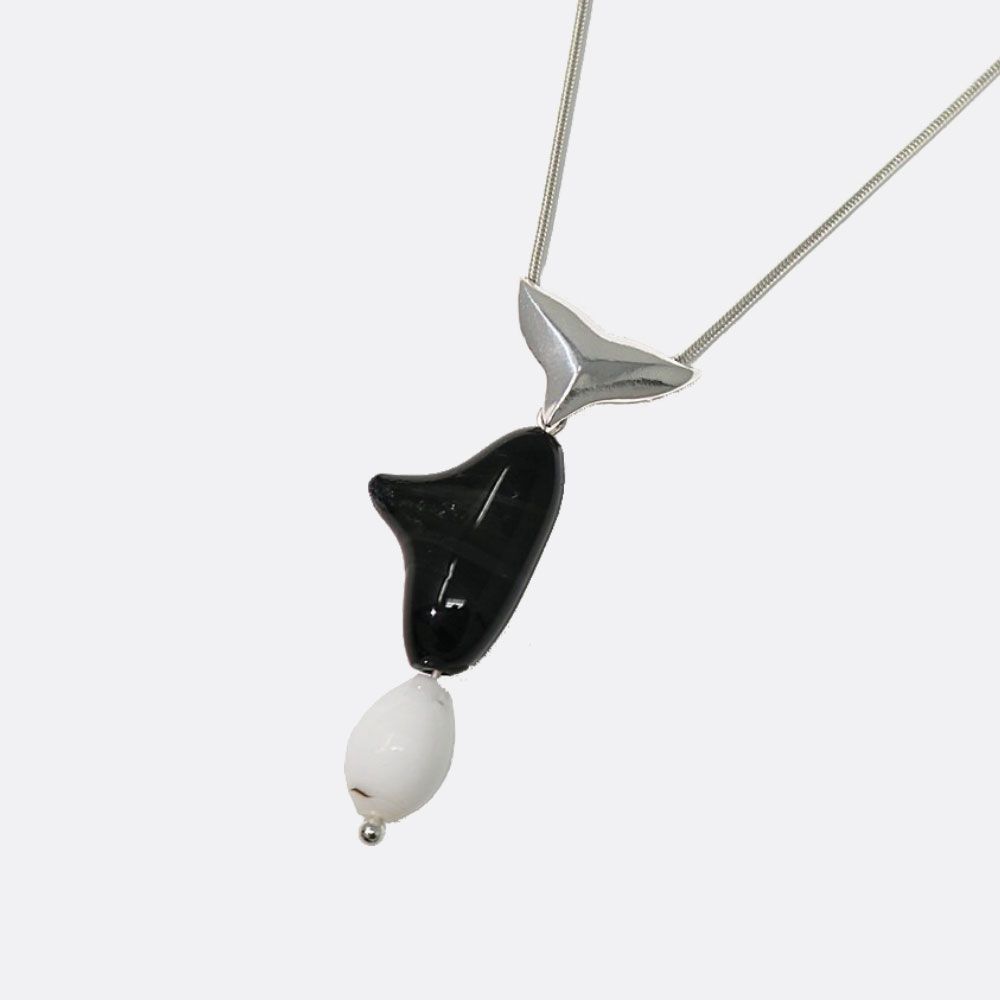 CLED ORCA NECKLACE, $180 (Dhs661)
First published on buro247.com.
Now, find out which Middle Eastern celebrity is the first to front a global campaign for Cartier.