Over the years, we've come to expect great things from Miuccia Prada whenever she reveals a new seasonal collection and for Resort 2020, it's no different. The Italian fashion designer has restored the concept of simplicity in Prada's new collection (showcased at the Piano Factory in New York), and we're loving it.
Complete with minimalistic separates that are both layerable and wearable, the collection also boasts playful elements (think embellishments, floral prints and achingly cool accessories) – and that turned out to be a winning combination.
There were a mixture of classic cuts including coats, blazers, plaid jackets and striped blouses but as well, tunic-style tops and silk skirts, complimented by fun accessories including paillette scarves, beanies, striped colourful socks, nylon backpacks and a new bowling bag we're certain that'll pop up on our Instagram feeds soon.
And, if you aren't into the heavily trendy pieces then fear not. The collection also carries timeless silhouettes including outerwear, midi skirts and pleated dresses – the perfect combo for your everyday work wardrobe.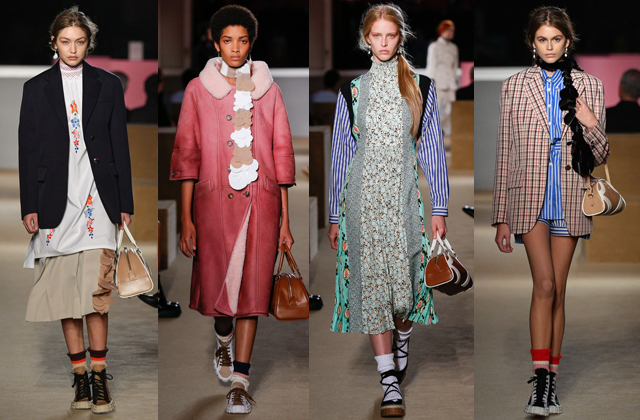 Next up, Chanel.
The French fashion maison set the track for a new era at Chanel (literally) as Virginie Viard made her solo debut as Artistic Director at the Cruise 2020 show, held in the Grand Palais.
As a train station proved the ultimate setting to Chanel's latest showcase, Viard opened up the next chapter of house as it has long been synonymous with Karl Lagerfeld for 36 years.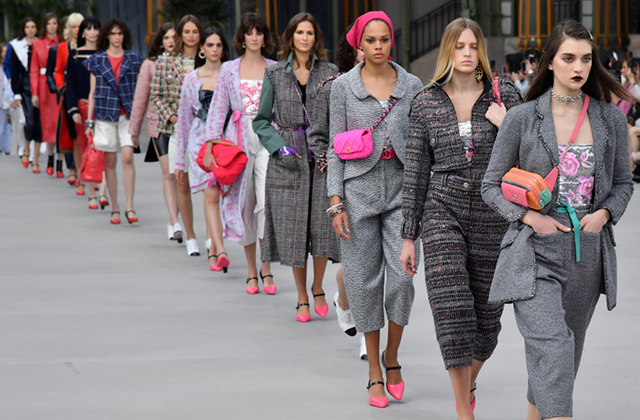 The collection itself proved a new direction as it consisted of a more streamlined take on Chanel's classic silhouettes.
Case in point: A new vision of the iconic Chanel tweed jacket came in '80s-inspired jewel-toned hues, playful elements including large bows created a new allure for Cruise wear and workwear-meets-athleisure looks were evidently seen through reimagined workmen's uniforms, sequin-striped cardigans and jersey leggings.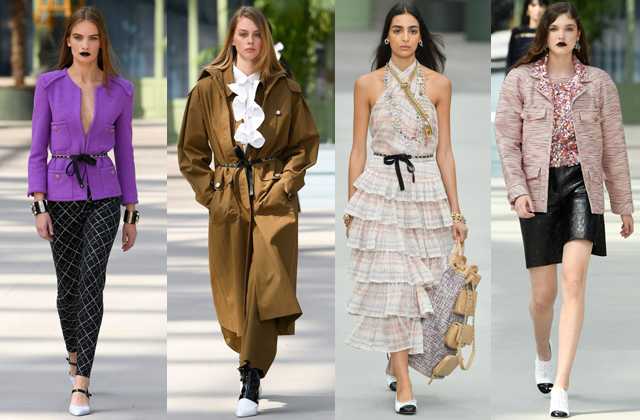 Next up on the Cruise 2020 show list is Louis Vuitton. Get ready to fasten your seatbelts as they head to JFK airport on May 8, 2019, for the ultimate showcase.