Who else was wondering if Hermès arranged for a plane to land as part of its finale during Paris Fashion Week? Yeah, us too.

There was plenty else to dissect from Nadège Vanhee-Cybulski's latest Spring/Summer 2022 showcase and we've rounded it up to five key takeaways below…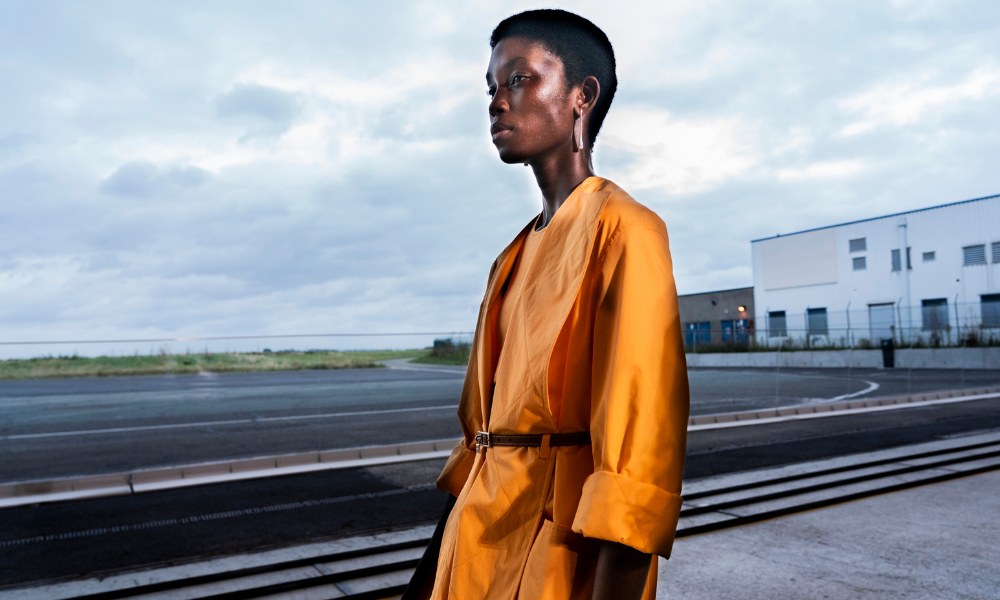 1. Location
In the midst of Paris Fashion Week, fashion show-goers flocked to the Le Bourget airport, where Nadège Vanhee-Cybulski presented an immersive showcase for Spring/Summer 2022 at the airport's hanger. The show space signalled her creative approach to a collection that conveyed optimism and hope for a new tomorrow.

Show notes read: "It's summertime. The sky is yours." And the space couldn't have been a more perfect backdrop for unleashing new horizons. Once the runway's yellow cylindrical installation – featuring handpainted colour fields by artist Flora Moscoviciy – opened its doors to the panoramic flight runway, the finale concluded with a landing plane – we're still uncertain if it's planned or not. At the end of the day, it is Hermès.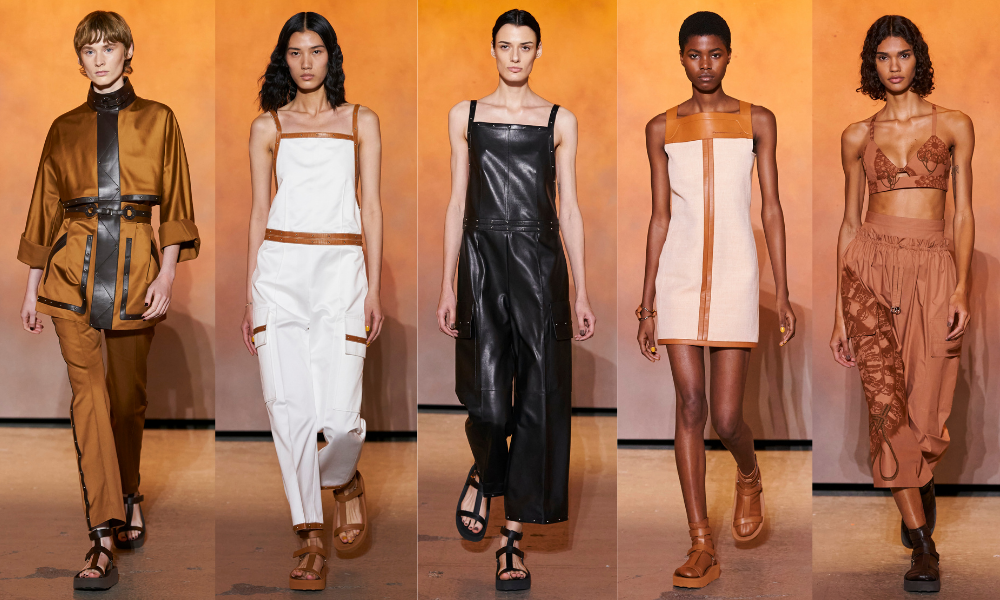 2. Itauba-yellow was a standout colour
The collection evoked the orange hues of Hermès (as per usual) but this season included looks complete in itauba yellow – a hue inspired by South Africa. As seen on canvas-style mesh silk knits, trench coats, cropped tops and mini skirts, itauba yellow was joined by a neutral colour palette of rosewood-beige, ebony and chestnut-brown, crisp whites and black.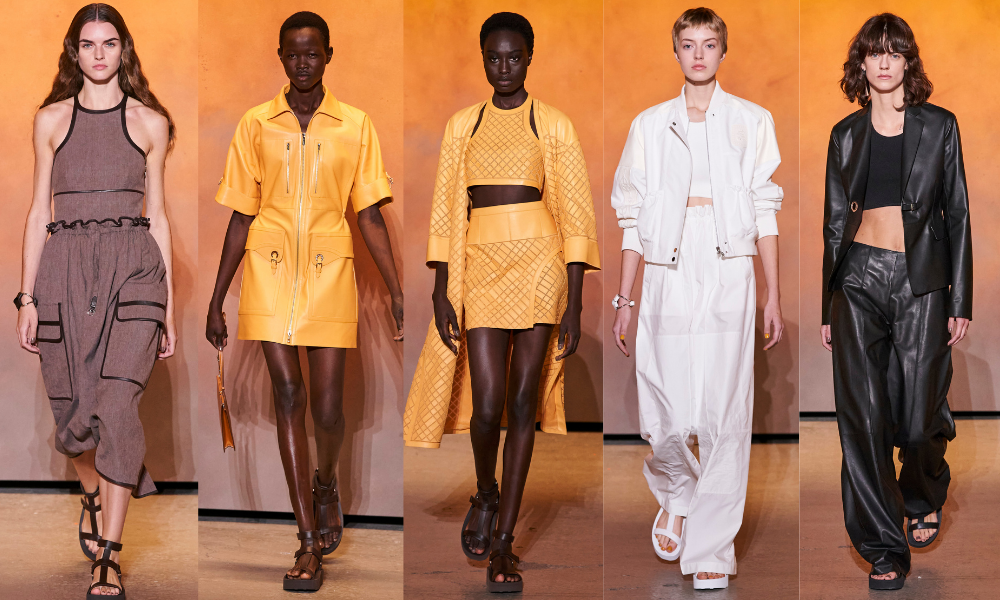 3. The print was inspired by Julie Abadie
Whilst the majority of the collection consisted of monochrome silhouettes that were contemporary, minimal yet vibrant, some of the Spring/Summer 2022 looks featured a silk scarf print by Julie Abadie in 1972. Captured either extremely zoomed in or zoomed out, the prints were featured in black and white or brown and neutral.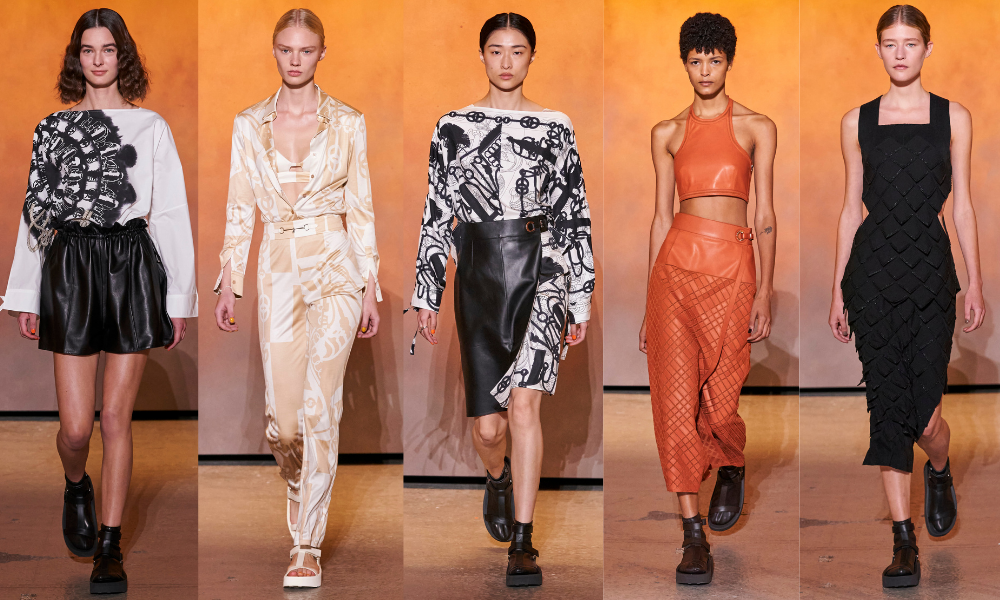 4. Five families
The Spring/Summer 2022 collection was broken down into five different families including:
The itauba yellow hue
Julie Abadie's silk scarf print
Summer tuxedos
Drawstring pouch inspiration from the Maison's leather handbags and dustbags
Embroidery such as studs resembling understated pearls and leather panels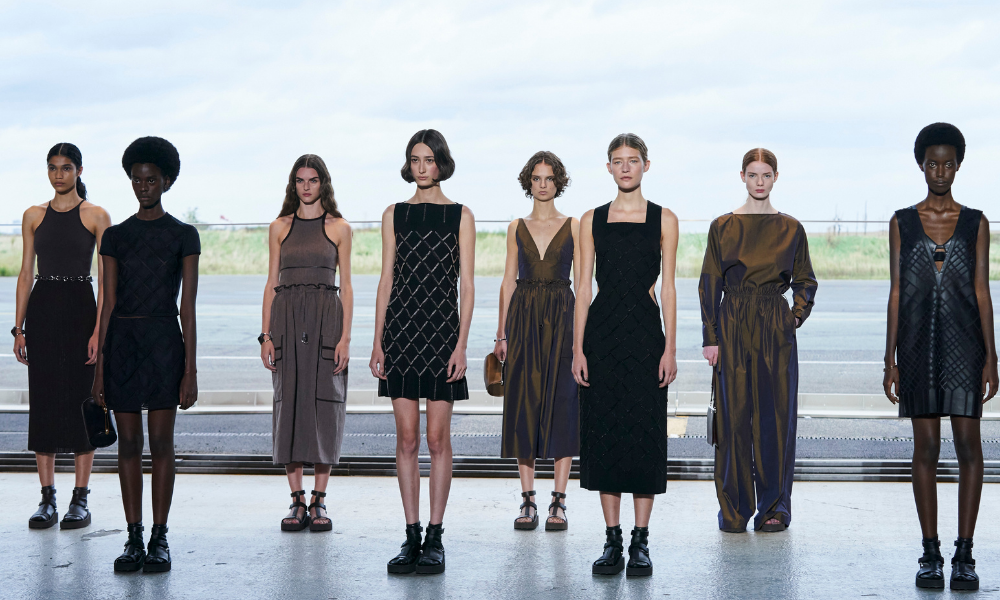 5. Craftsmanship at its finest
Whilst Vanhee-Cybulski played on a sexy attitude this season with sensualising the codes of the fashion house echoed through stripped-down dresses, leather crop tops, mini skirts and shorter hemlines, the collection also offered cool and contemporary silhouettes. On the tailoring front, things were kept on the loose side, boasting freedom and pieces that allowed you to move without constriction.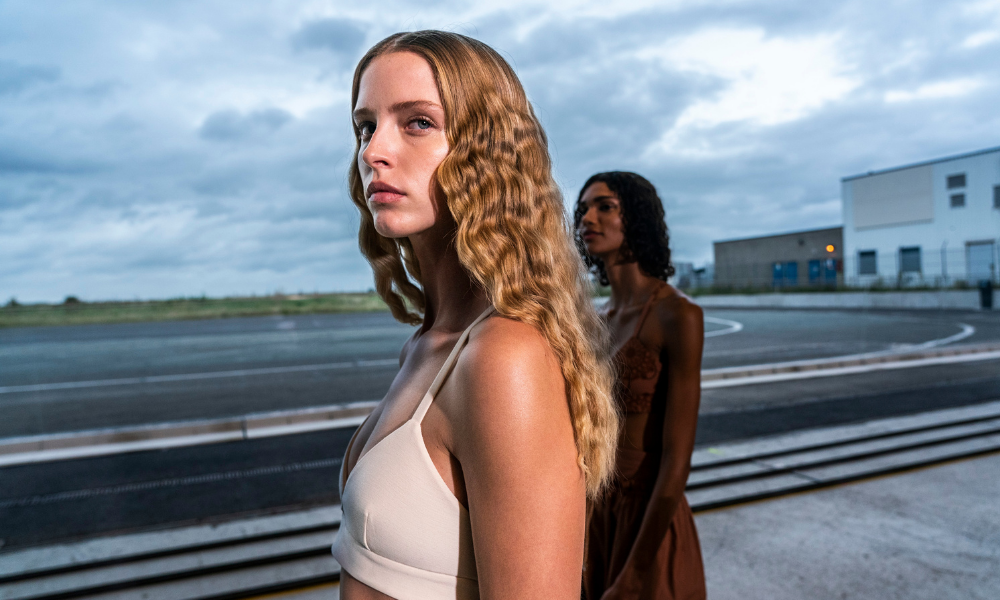 Now, discover the top 10 moments that got us 'oh so excited' from Milan Fashion Week.