The regional fashion scene continuously brims with exquisite collections that pay tribute to our local cultures and traditions, and Shatha Essa fits under that umbrella. The Emirati designer is renowned for marrying rich textiles with a Middle Eastern aesthetic and for Spring/Summer '23, she did just that.
Capturing a sense of serenity, her eponymous label launched a new seasonal collection that nods to Abu Dhabi's lush mangroves and its breathtaking landscape. Titled القرم (pronounced as Al Gurm) which means mangroves in Arabic, the collection references these delicate mangroves, coral reefs and marine life through captivating silhouettes.
Dropping just in time for Ramadan, the flowy ensembles evoke effortless elegance and come adorned in artisan details and natural colours that are vibrant and honour the capital's nature. Infused with shades of coral and pearl pink (think the coral reefs), blue and green (representing the mangroves and ocean), white and cream (reflecting patterns in the sand) and complimenting earthy tones, the pieces paint a picture of waves softly dancing on the shore.
In addition to the charming colour palette, the pieces echo with iridescent details such as those that reflect fish scales, unique patterns of fishing nets are replicated through intricate embroidery in crepe and crochet fabrics, and pearls that are subtly placed to heighten different shades and structures that render the illusion of being under water.
Influenced by the biodiversity of the mangroves, the Spring/Summer '23 collection includes something for everyone as it offers a range of exquisite kaftans, trench coats, radiant capes and more.
Discover some of our favourite offerings below…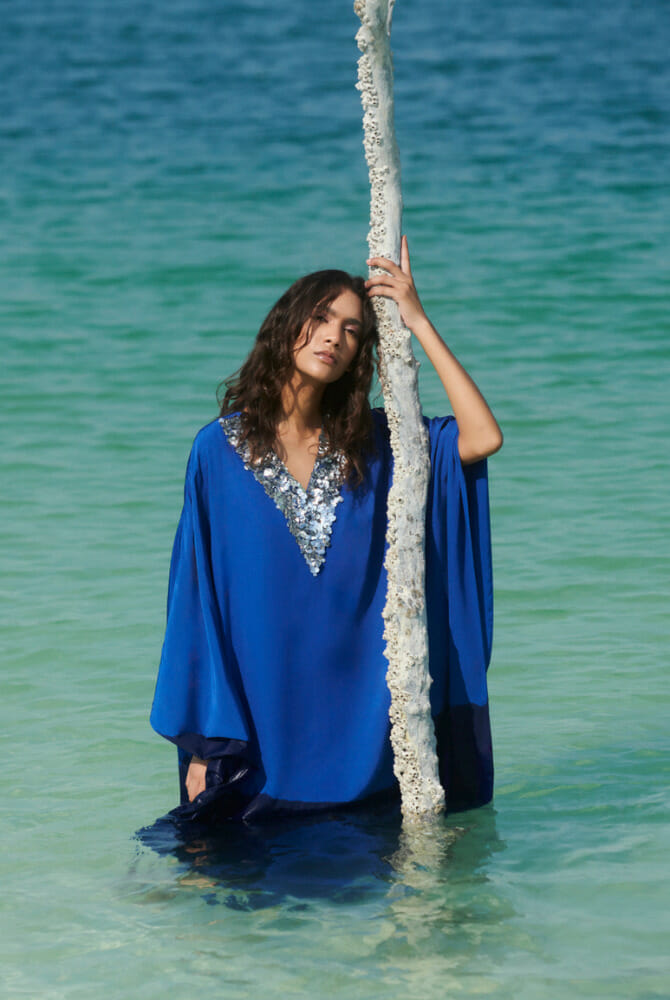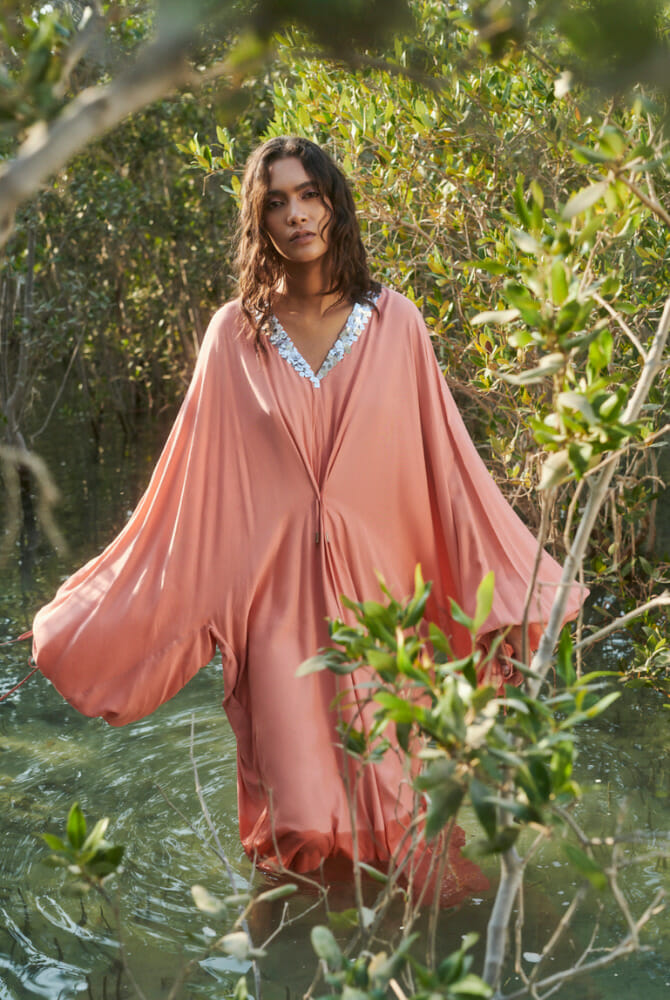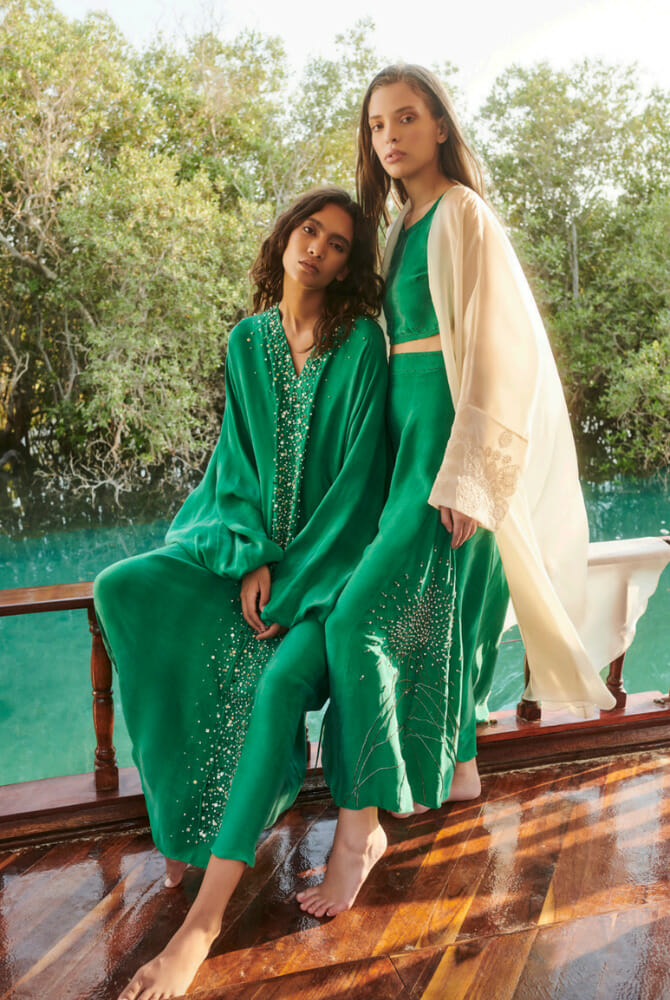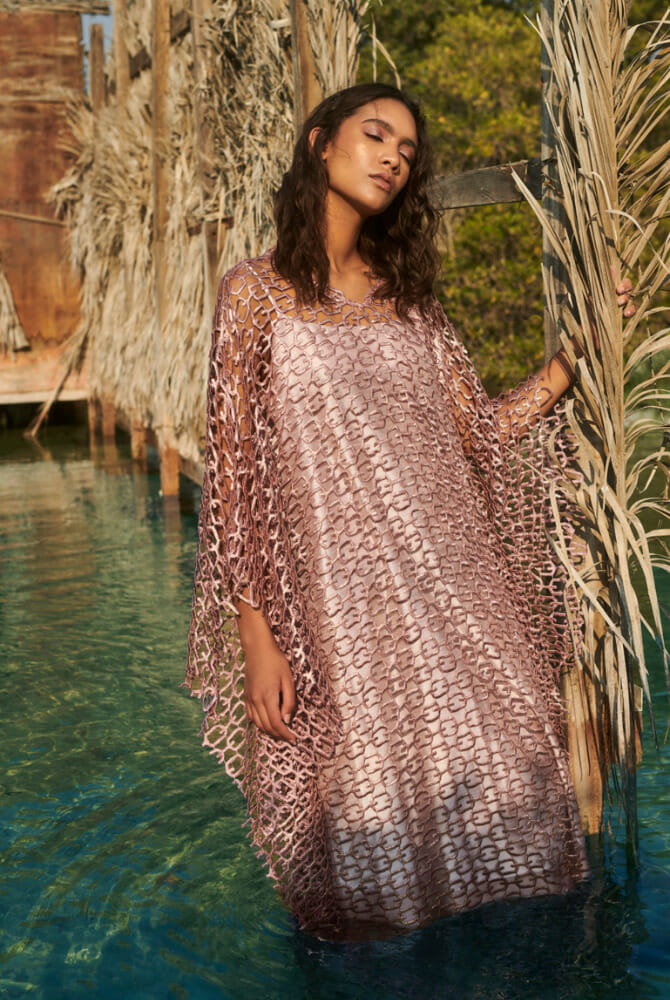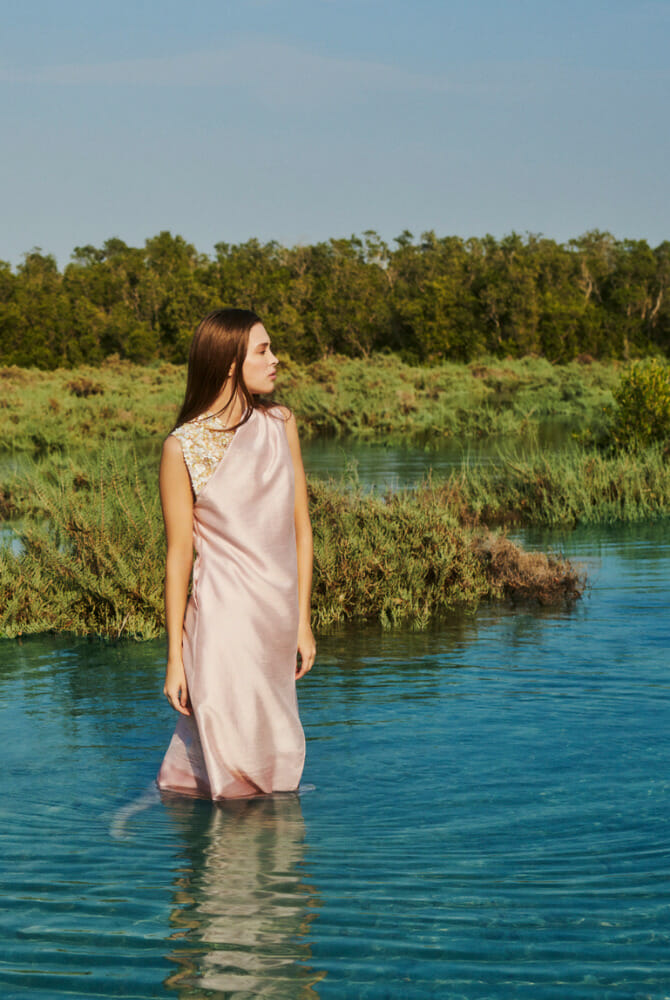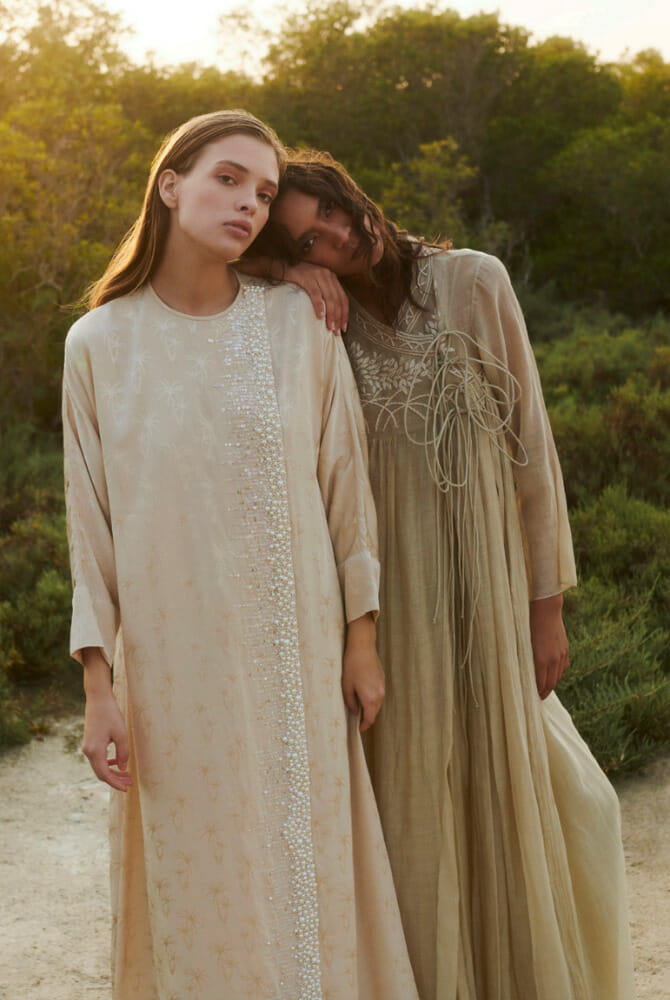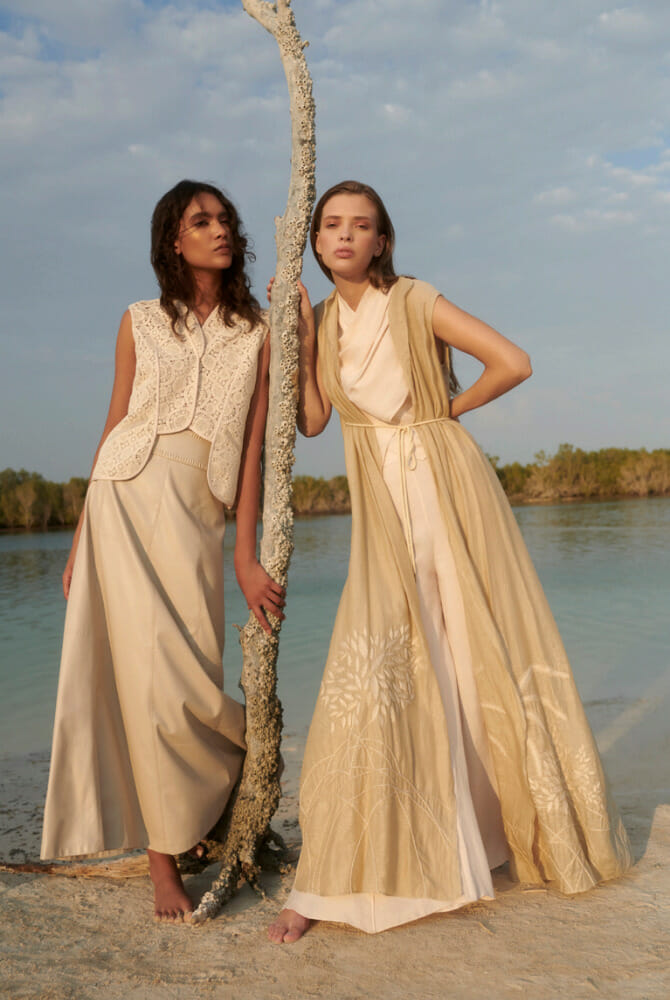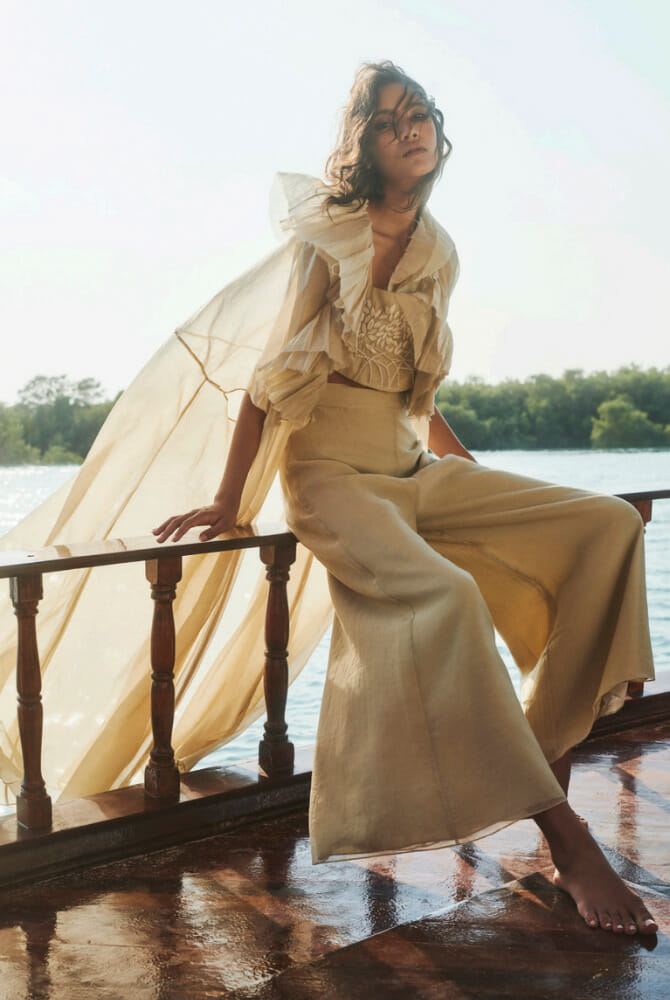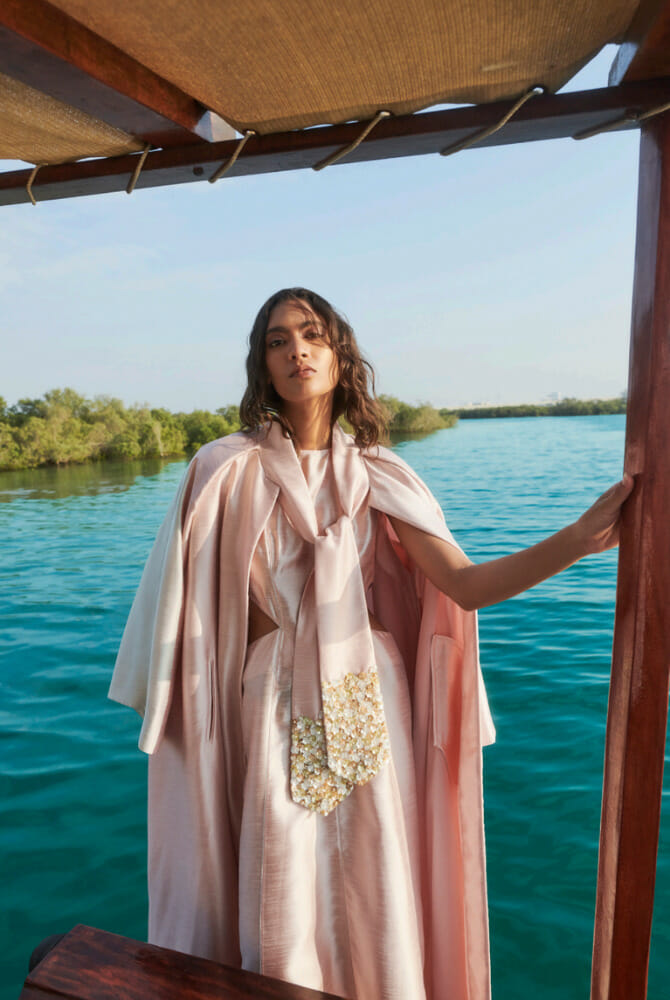 ALSO READ: THIS CAPSULE COLLECTION HAS THE ULTIMATE EARTH TONES FOR SPRING/SUMMER.