In 2019, Roni Helou was a name you've probably seen popping up on your feeds more than usual. The Lebanese namesake brand took home the winning title of the first-ever Fashion Trust Arabia's ready-to-wear category, and since then, the designer's sustainable approach to dressing has always been an aesthetic that we've adorned.
A blooming talent in the region, the Beirut-based designer has decided to launch his website and online shop amid the on-going pandemic. Despite the virus outbreak affecting just about every industry across the globe, Roni Helou has refused to let the global health crisis slow him down.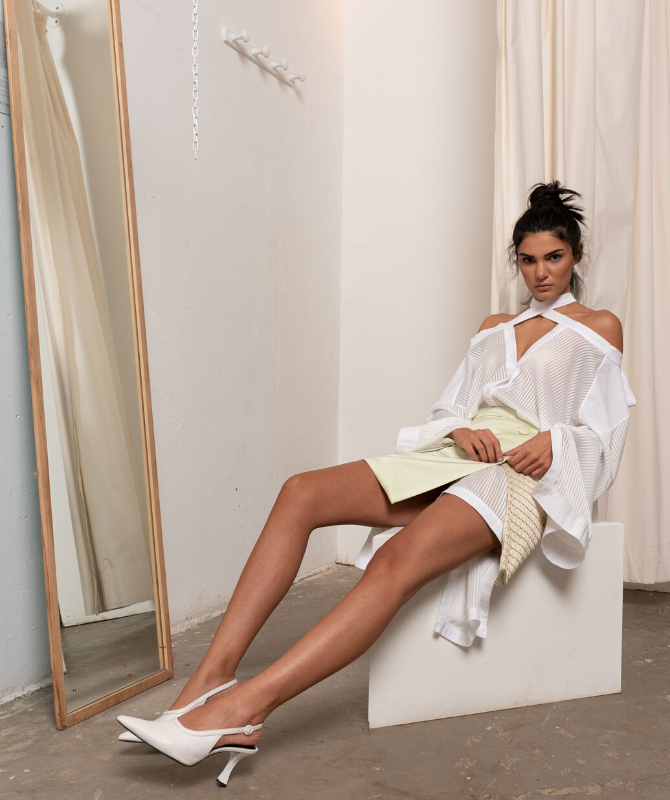 Pieces from the Spring/Summer '20 collection have landed on the website and to further celebrate the launch, Roni Helou teamed up with Lebanese photographer Fouad Tadros and Tunisian model Syrine Barhoumi for a virtual photo shoot — highlighting the future of fashion culture.
The series of images were brought to life through a slew of webcam screenshots as the model posed in her home. With the spotlight on Syrine (and her green backdrop), you couldn't help but notice the brand's organic shapes and statement pieces.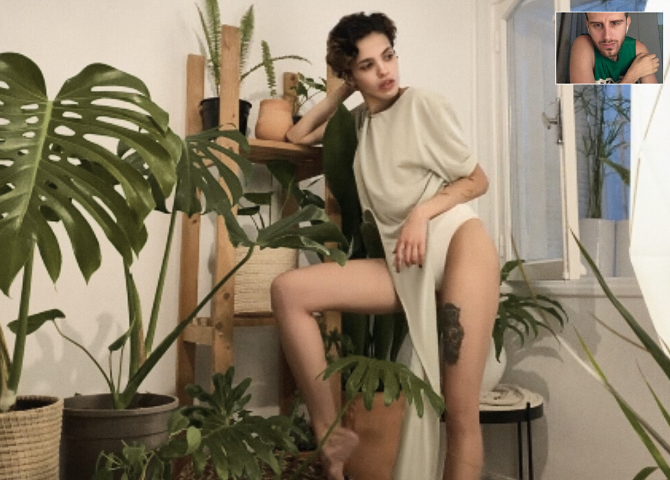 "The brand is reminiscent of rebellion throughout," said Roni. "This virtual photo shoot was able to portray a rebellious, unapologetic aesthetic, which is a reflection of Roni Helou's signature style."
Roni Helou's Spring/Summer '20 pieces, as well as previous collections, are now available on ronihelou.com.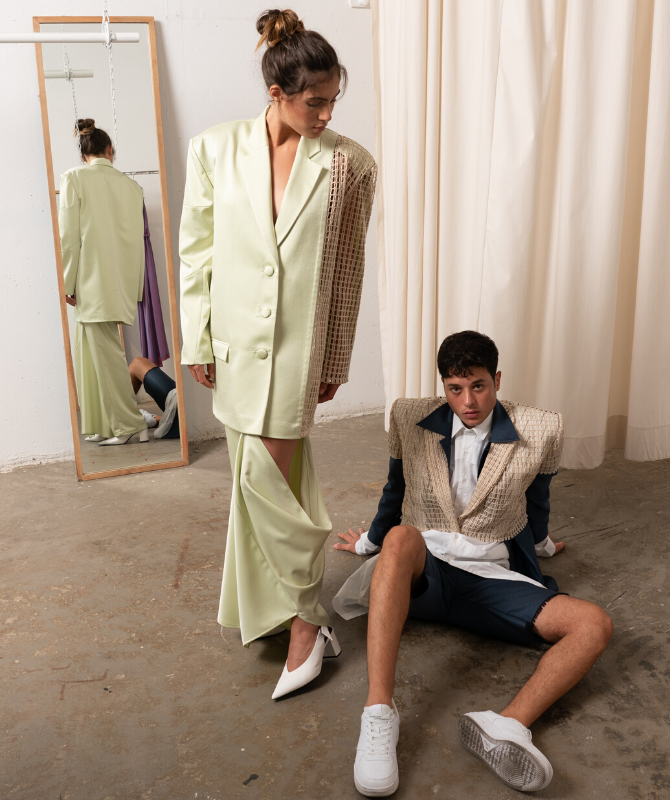 Now, read more about Rami Al Ali's decision to postpone his next Couture collection.