If there's one luggage brand that's currently ruling the luggage carousel, it's Rimowa. The German-born brand has been around for over a century, but only recently has it risen to cult status — perhaps courtesy of its partnership with LVMH in 2017. Led by LVMH scion, Alexandre Arnault has rightfully earned his status as Rimowa's Chief Executive Officer and has implemented a new approach to the heritage-rich brand to sell suitcases to the next generation.
Now, it seems like everyone has a Rimowa suitcase. They've had the time to perfect the art of the well-made carry-on adorned in its characteristic polycarbonate and aluminum, and for the new season, brand new colourways have been released and we cannot resist purchasing them for our next getaway.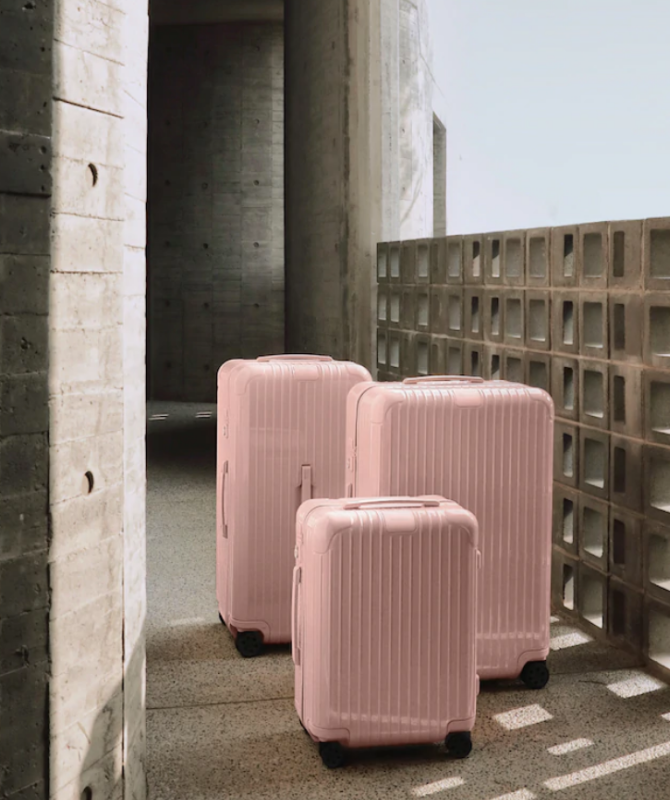 As part of Rimowa's Essential collection (crafted with polycarbonate), the luxury luggage giant launched the Cabin, Check-In L and Trunk Plus in new colourways: Desert Rose and Cactus.
The sleek shades were inspired by the palette of nature — more specifically, the dunes and sacred landscapes of the desert. Whilst Desert Rose is reminiscent of native Mojave landscape and the pastel-skied sunsets, Cactus represents the shade of those striking succulents dotted across the Mojave region.
The seasonal colours have also adorned Rimowa's phone cases for Apple's iPhone 11 Pro.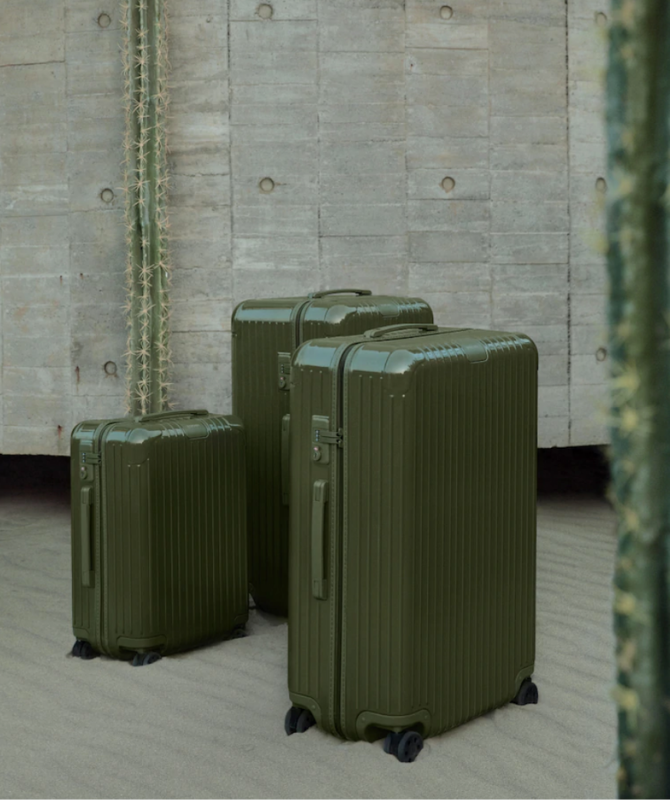 Either way, these are the suitcases to check out before your next vacay.
The Essential Cabin, Essential Check-In L and Essential Trunk Plus in Desert Rose and Cactus are now available at Rimowa boutiques, located at The Dubai Mall and Mall of the Emirates.
Now, discover the savoir-faire behind the Dior X Rimowa collaboration.