Last year, Prince Charles launched a sustainable collection in collaboration with London Fashion Week revealing HRH's latest fashionable collaboration. Now, the Prince of Wales has dipped his toes in yet another exciting project in the sphere of fashion through his Foundation's artisan training programme.
Today, the Prince's Foundation and Yoox Net-a-Porter Group launched a ready-to-wear luxury collection of womenswear and menswear, comprising of 18 sustainable pieces (10 for women and 8 for men). The capsule collection is a result of The Modern Artisan project — a long-term collaboration with Yoox Net-a-Porter and The Prince's Foundation that aims to strengthen textile skills and trainee makers in the UK and Italy.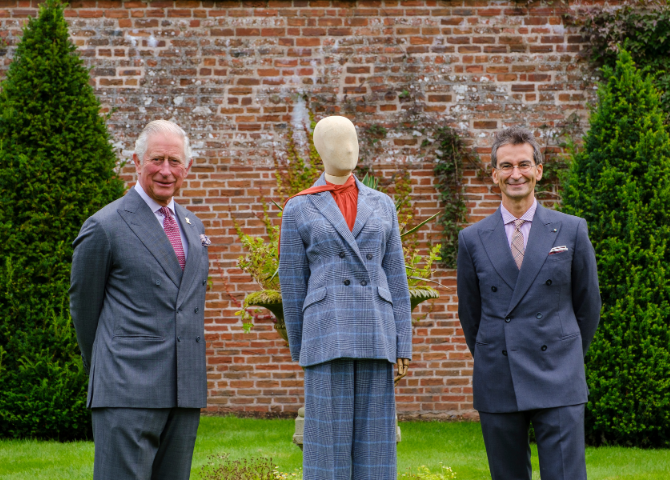 Celebrating both the rich heritage and future of British and Italian textile craftsmanship, students from both countries will be able to showcase their works to 4.3 million customers as the collection will be available on all of YOOX Group's platforms (think YOOX, Net-a-Porter, Mr Porter and The Outnet), marking the first for the group as the final celebration of their 20th anniversary.
Sustainability is at the core of the collection as it includes a few blouses crafted in 100% certified organic, traceable Italian silk; and a double-faced merino-cashmere blend coat, which comes with a self-tie belt.
"I've long been inspired by uniting seemingly opposing worlds," explains Federico Marchetti, Chairman and CEO, YOOX NET-A-PORTER GROUP. "The Modern Artisan project harnesses Big Data and Artificial Intelligence to transform the ancient profession of craftsmanship into a contemporary career: we have equipped the next generation of artisans with the digital tools of the trade to navigate an ever-evolving landscape. Designed in Italy and crafted in the UK, this truly sustainable luxury collection illustrates the vast possibilities of cross-border collaborations to tackle environmental challenges and train creative talents in these uncertain times and beyond."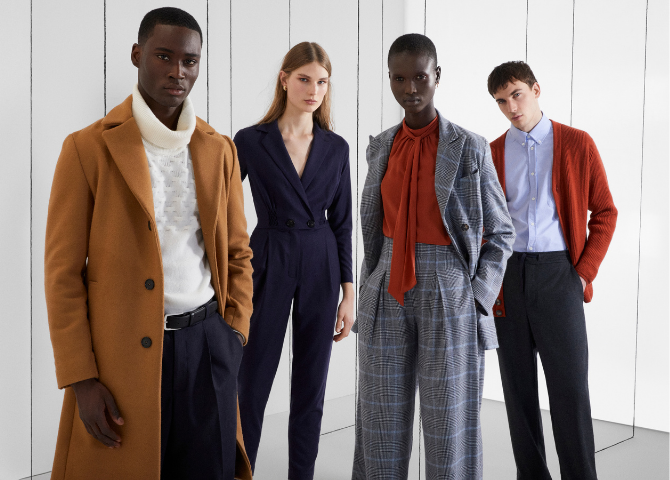 The Modern Artisan project will be showcased at Michelangelo Foundation's Homo Faber in 2021.
To shop YOOX NET-A-PORTER for The Prince's Foundation, visit NET-A-PORTER, MR PORTER, YOOX and THE OUTNET from November 12th, 2020.
Now, find out what might just be our favourite footwear drop this season.